As Nigerians come to terms with the harsh reality of the ongoing EndSARS protest, one thing that was manifested today was the fact that some groups of people have been seriously affected by the protest.
It was like a scene from the movies when some armed anti-protesters thronged the streets of Abuja with a single aim of attacking the EndSARS protesters.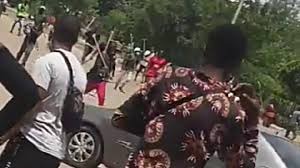 From the video shared this morning, the group advanced like an army and went straight for the parked cars at the venue of the protest at Berger area in Abuja.
They smashed windshields, car windows, head lamps and even went as far as denting the body of the cars.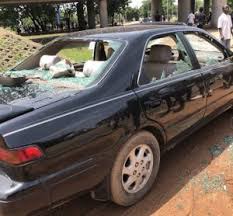 The protesters would have it no more as they went back, regrouped and went for a head to head attack with the hoodlums, some were maimed and others were captured.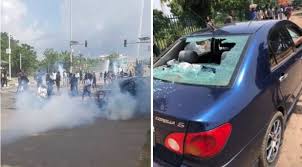 Some gory videos of some of the hoodlums were shared on social media and it showed the extent to which they were beaten and disfigured before they were handed to the police and taken to the hospital.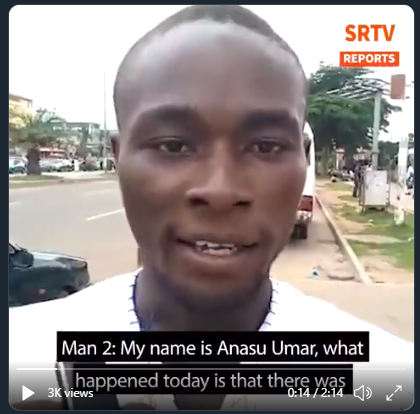 Just this evening, a video surfaced showing a young man who identified himself as Anasu Umar.
The man gave details of the attack and mentioned that it was the Jabi park union chairman whose name was given as Nasiru Gode, that sent them to commit the havoc.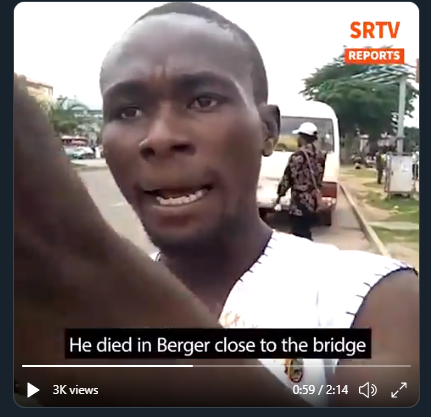 He further added that in the ensuing melee, he lost his brother and others from the chaos that erupted.
This has attested to the fact that indeed, the EndSARS protest still needs to be explained to some people.
There are benefits to the protest apart from the calls to completely proscribe the SARS unit.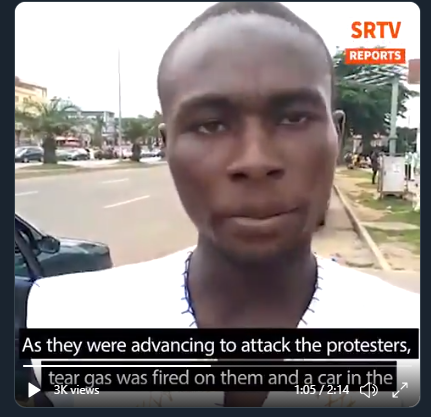 The police force is at the moment looking at several options which include a better salary/general welfare package for police officers thus anyone who is fighting the protest is doing more harm than good.
The police is yet to react to the revealing information and this is hoping if the information about the chairman is confirmed, he should be brought to book immediately.
See Reactions 👇