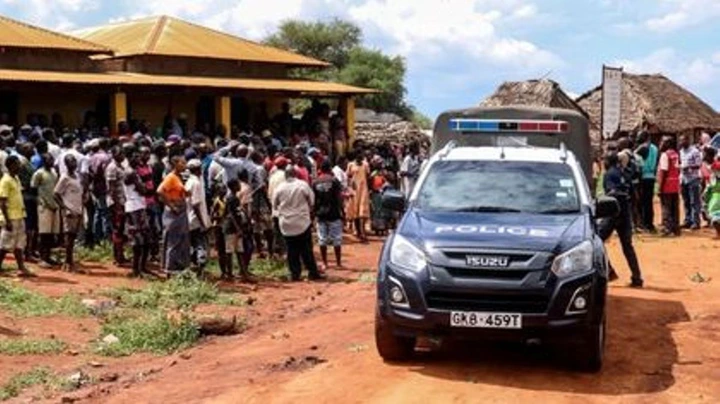 A pastor in Kisii County on Thursday is said to have slit his wife's throat after going through her phone and finding weird messages.
According to media reports, the preacher is now under police custody after he tried to fake the suspected murder and make it look like a suicide.
People Daily reports that Pastor Joel Mogaka, 40, took his wife Irine Nyakwara, to one of the hospitals in Kisii town with pretence she had taken poison.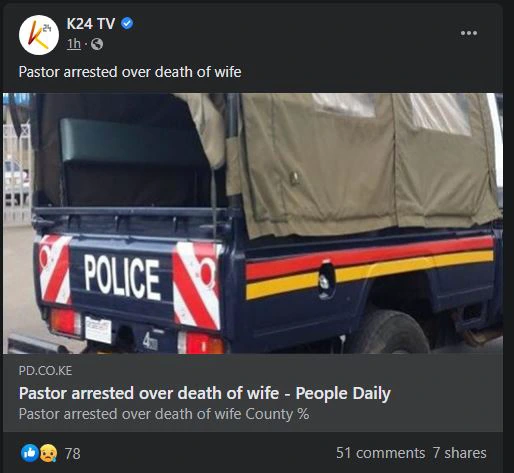 Kisii County Police Commander Jebel Munene who confirmed the bizarre incident said the suspect is now in custody pendingpostmortem to determine what killed the woman, who was a secondary school teacher.
The officer also said they are analyzing the suspect's call history to determine if there were other people involved in the suspected murder incidence
The couple's neighbours said the two had issues on Thursday after the man found some messages on her phone.
They also said they had other marital issues some time back which were solved by their relatives.
"They had been having marital differences on accusations and counter-accusations over infidelity. Elders attempted to iron out the issue in vain," Tim Kironchi said as quoted by People Daily.