This is actually a heart breaking report as a heavy truck reportedly ran into school bus and kills almost all of the students in Enugu state.
Actually, Enugu State is a state in southeastern Nigeria. Its capital and largest city is Enugu, from which the state derives its name.
Just recently, a report came that a truck ran into a school bus in Enugu state and killed many students that were inside the bus.
According to the reports, the incident actually happened at Awgu, Enugu.
Awgu is a Local Government Area (LGA) in Enugu State. It's among the popular and most known cities in the state.
See pictures from the accident below.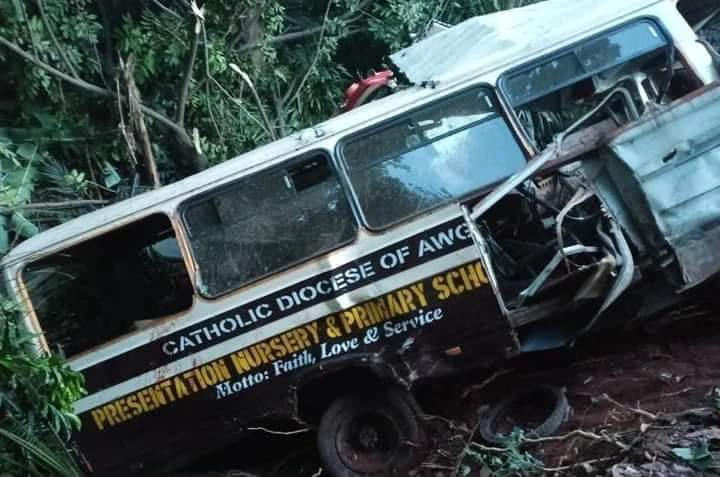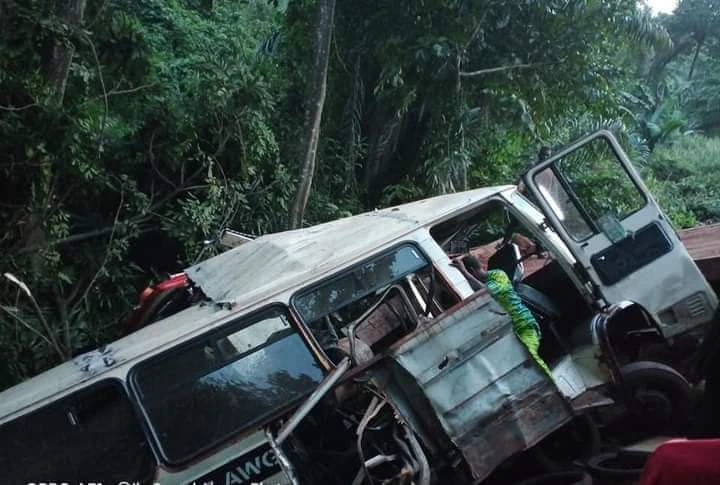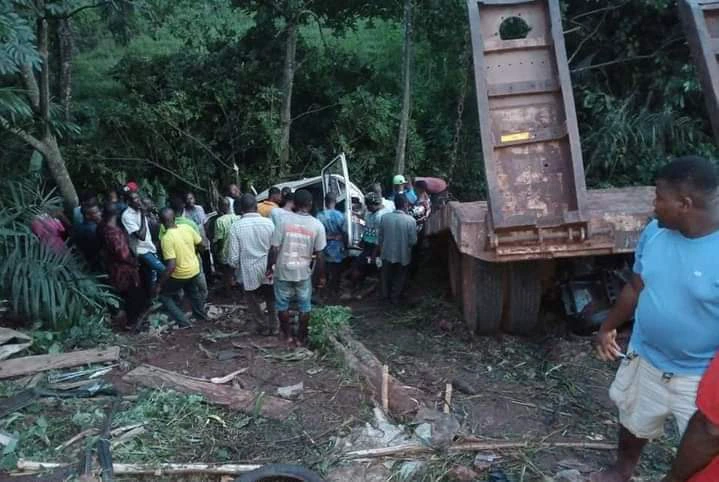 As you can see in the pictures above, the truck actually damaged the school bus as people gathered at the place to save people's lives.
What actually caused the accident was not yet disclosed.
Pictures of the deceased students was not here due to gory and disgusting issues.
A facebook account with the name 'Samuel Okoli Chimezie' also shared the reports just recently.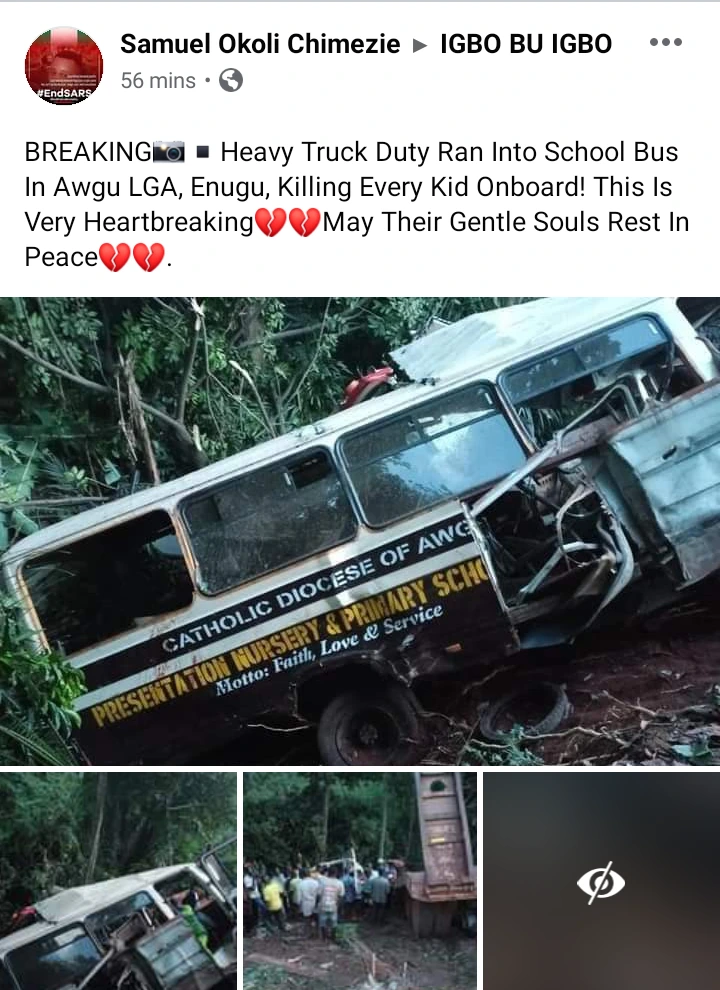 We pray that may their gentle souls continue to rest in perfect peace.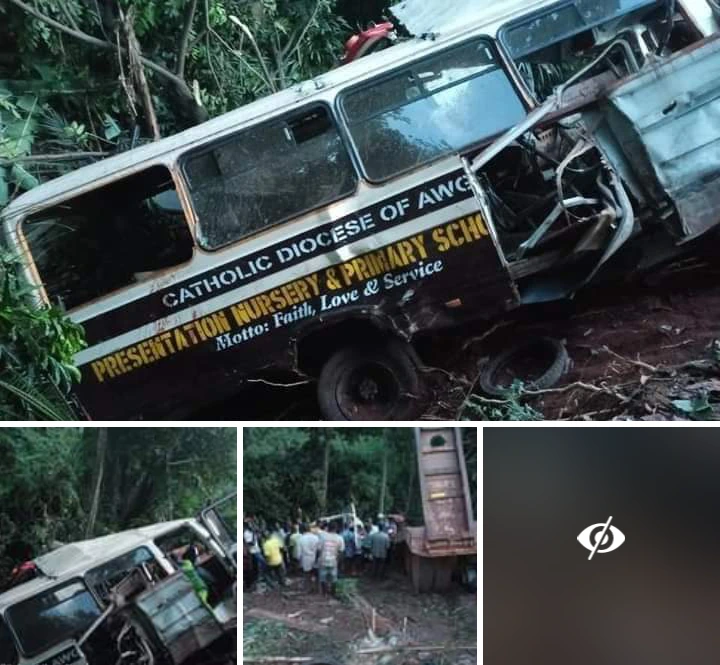 For more news articles, follow and share.