The death of Boko Haram's strongman, Abubakar Shekau is still an element of doubt to some Nigerians and other national bodies. This is because there is no solid evidence (like his corpse) to show the reality of the matter. However, the commander of the Islamic Western African Province (ISWAP) had confirmed that the embattled Boko Haram leader is no more.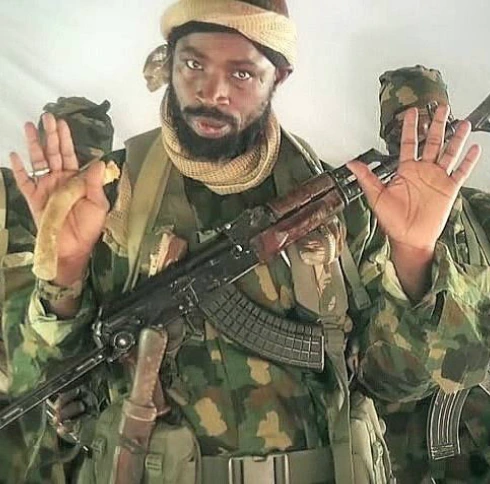 The information and Confirmation of the incident was passed out by The Jama'atu Ahlussunnah Lidda'awati Wal Jihad (JAS) faction of Boko Haram on the 14th of June and it was fine through a video. Bakura Sahalaba, one of the members of the terrorist sect admitted the death of the leader while speaking with Arabic in the video.
In addition, Audu Bulama Bukarti, who is a researcher on extremist groups in Sub-Saharan Africa and a senior analyst has revealed that Shekau is dead.
He said that the speaker of Boko Haram "Bakura Sahalaba" prayed for God to have mercy on Shekau and also urged his brothers-in-arms not to give up because of what happened recently.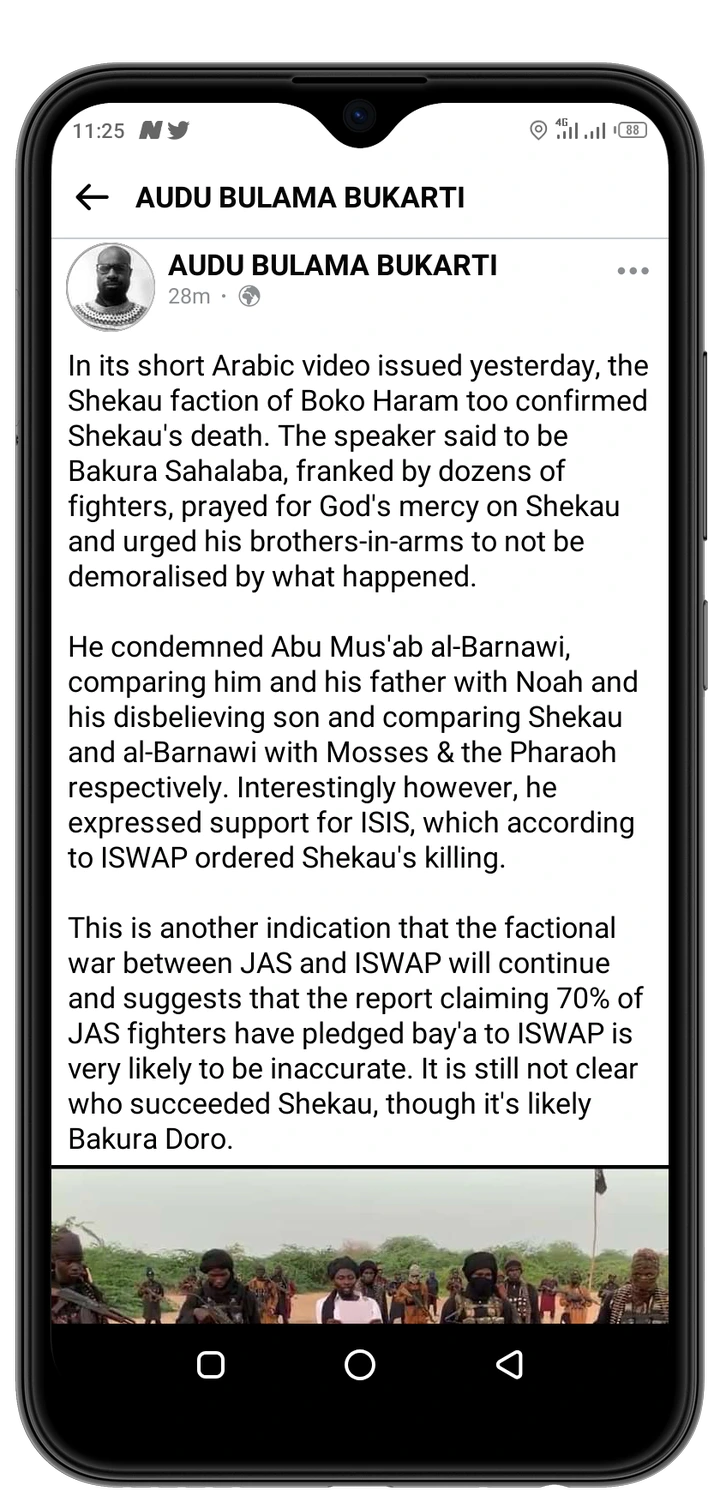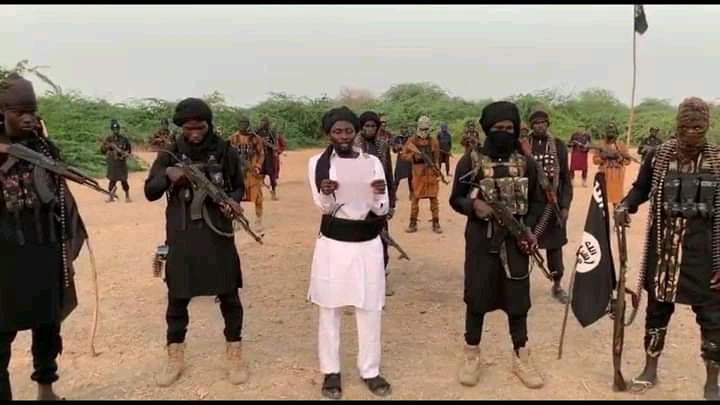 Source: Facebook page of Bulama Bukarti.
What is your take on this? Drop your comment. Like and share this news for others to see.
@ibysonmails