A Nigerian man has recounted how he survived death after he was shot twice and his body thrown into River Niger by men of SARS in Awkuzu, Anambra State.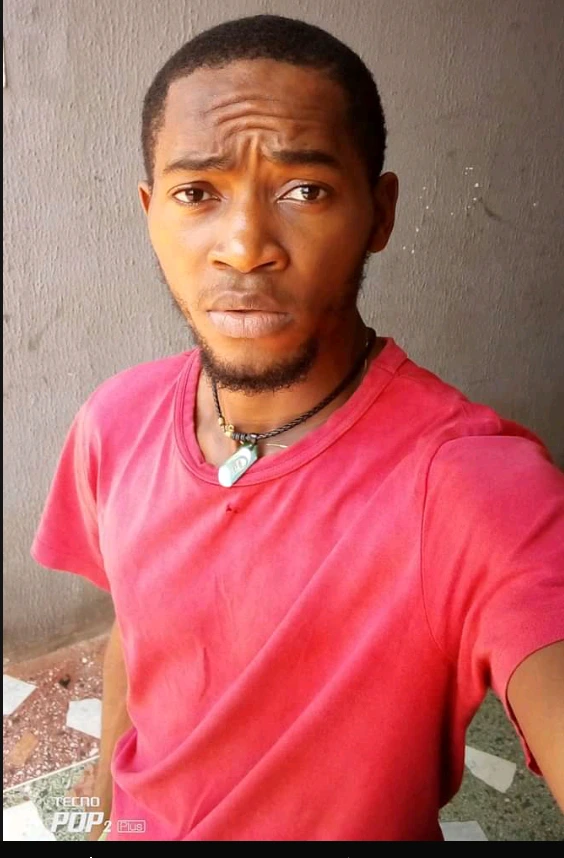 The Nigerian identified as Okeke Andrew Chima made the revelation under a post on a Popular Facebook group, Igbo Rant HQ which alleged former Awkuzu SARS boss identified as James Nwador as more dangerous than Shekau.
See the post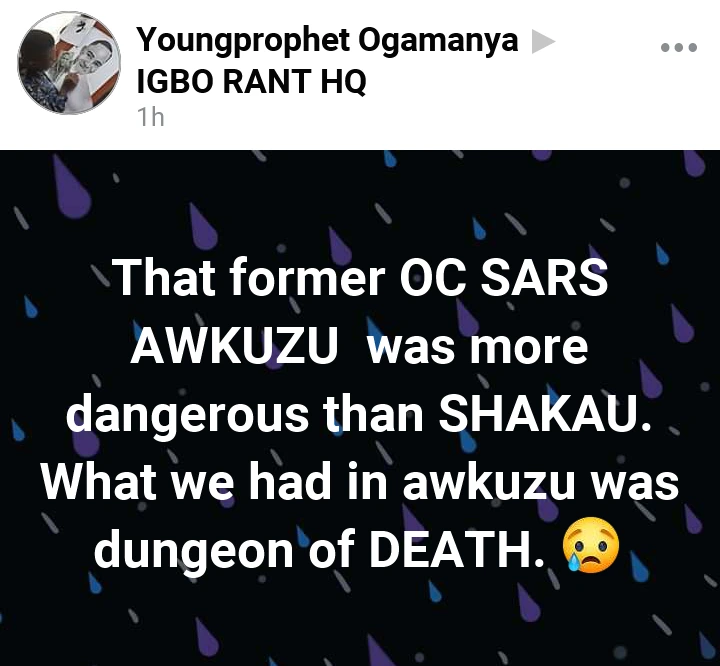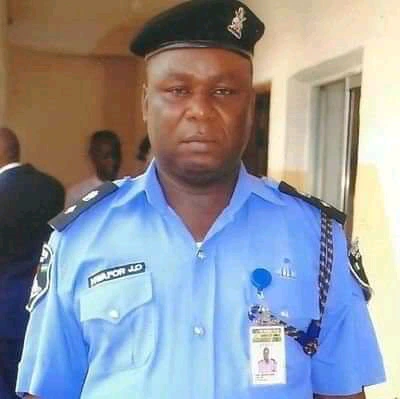 The post attracted many comments which some of them revealed the most vile atrocities committed by SARS under the charge of the Mr. James Nwafor who hails from Ebonyi state.
According to Chima, he was caught by his boys along Newparts and taken to Awkuzu where he was asked to pay N500,000 but his family couldn't raised the money. That night, he was brutally beaten and Mr Nwafor threatened he will kill him and nothing will happen.
He responded to his threat by saying " he who God says will live must live no matter the consequences".
His response infuriated Nwafor and he ordered his boys to take him out and kill him and in case he survives, throw him inside River Niger.
Getting to River Niger through main market to the wing where tipper trucks normally lift sharp sand, they shot at him twice.
He went to narrate that he passed out only to wake in a canoe with some men who asked him questions which he couldn't respond to any. They told him they saw him floating in the river and mistook him for a dead body and wanted to use his body parts for ritual.
The men who rescued him then took him to hospital but the Hospital's Management requested for police report. However, they were told how they found him floating in the river. Having said that, He was treated and discharged the following day.
A Female Staff member of the Hospital told him to find his way out of the Place before the men who shot at him come in search of him. She led him away safely by avoiding the main street. This was how he escaped alive to his uncle living in GRA.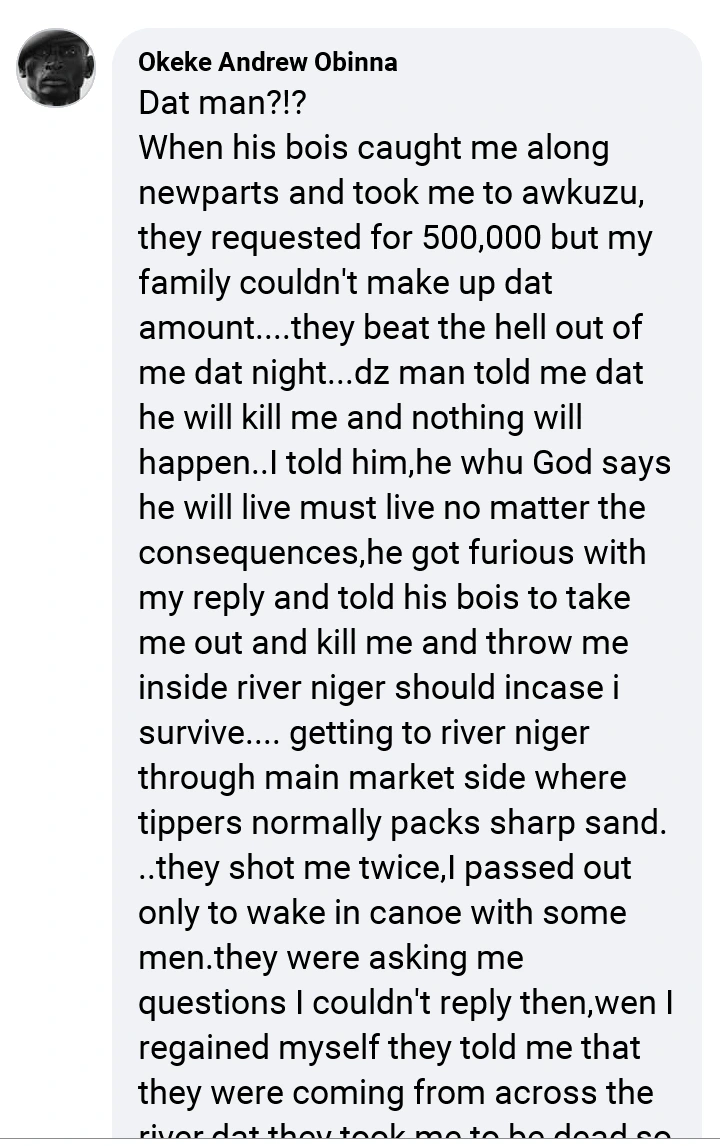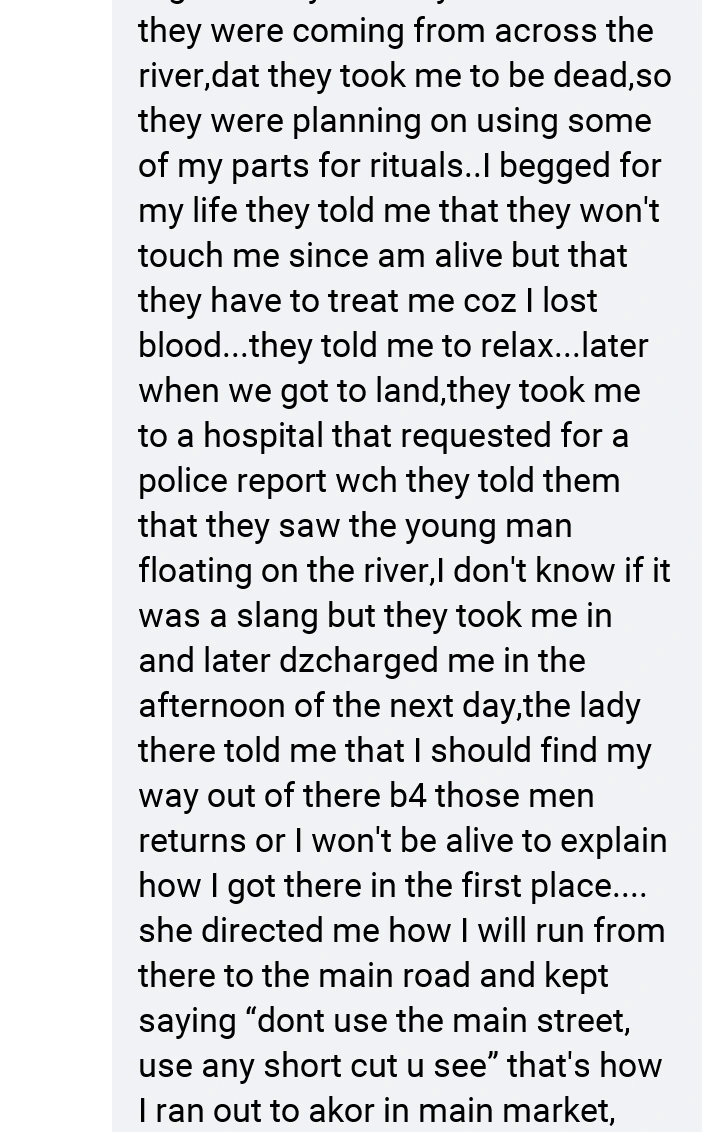 His near death experience resonated with some of the people who shared more revealing stories of the travesty that happened by the men of Awkuzu SARS, accusing them of brutality and killing suspects and even selling their parts for rituals.
See more revealing comments;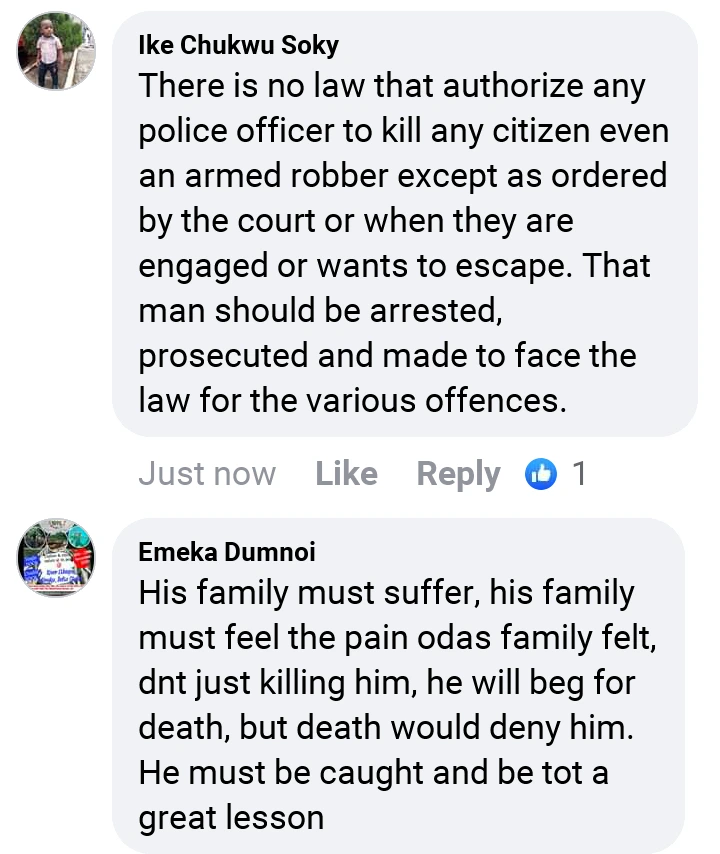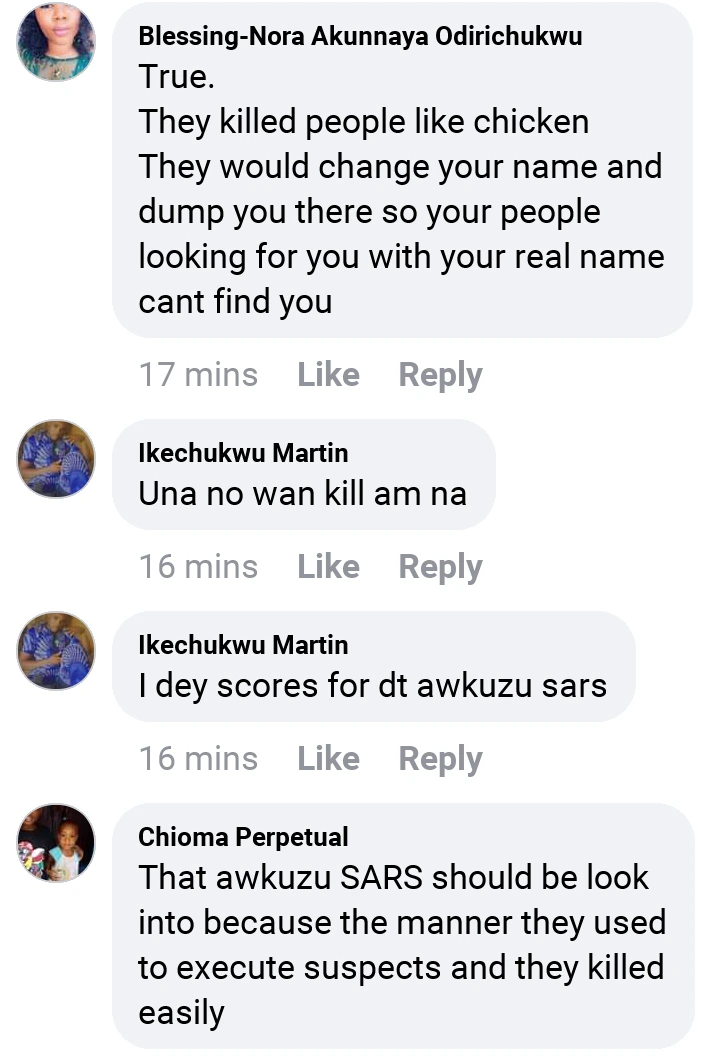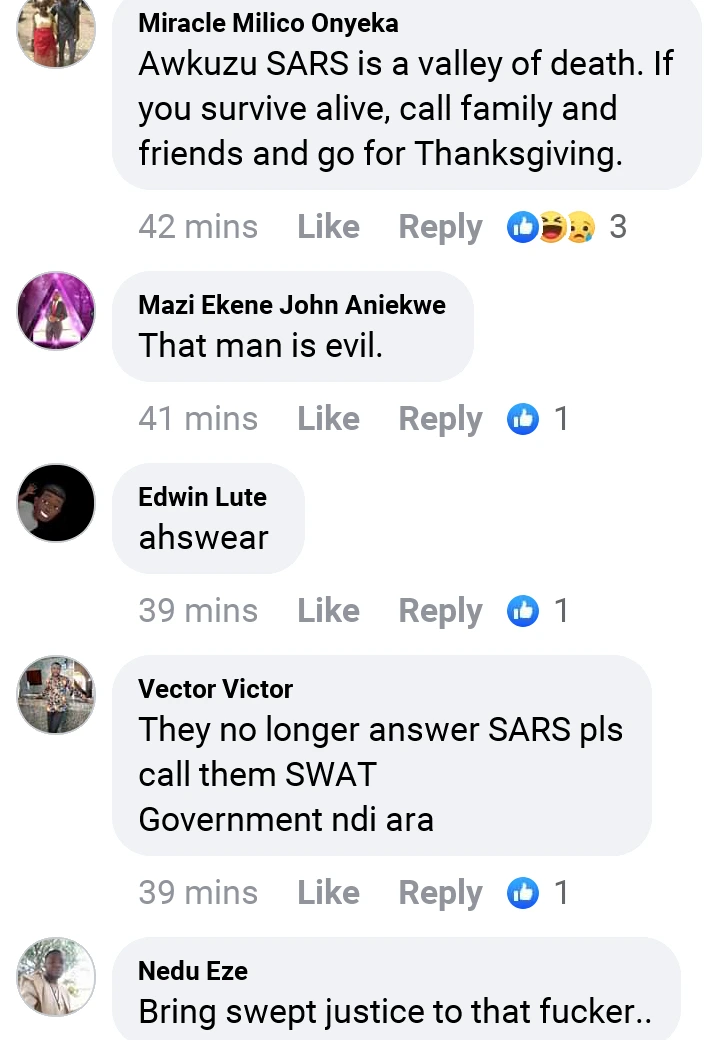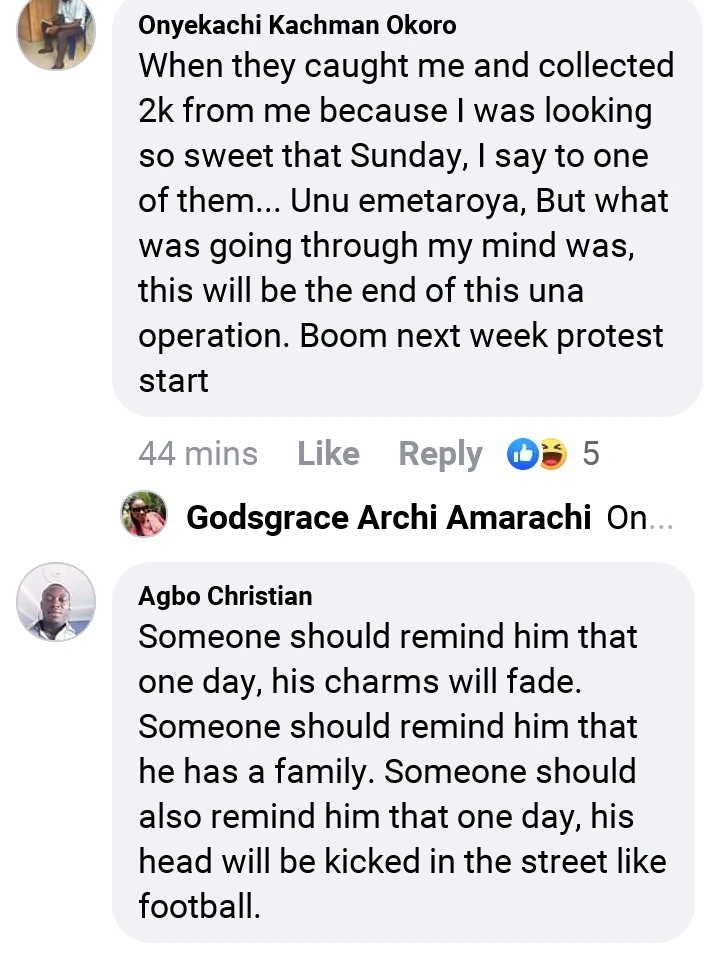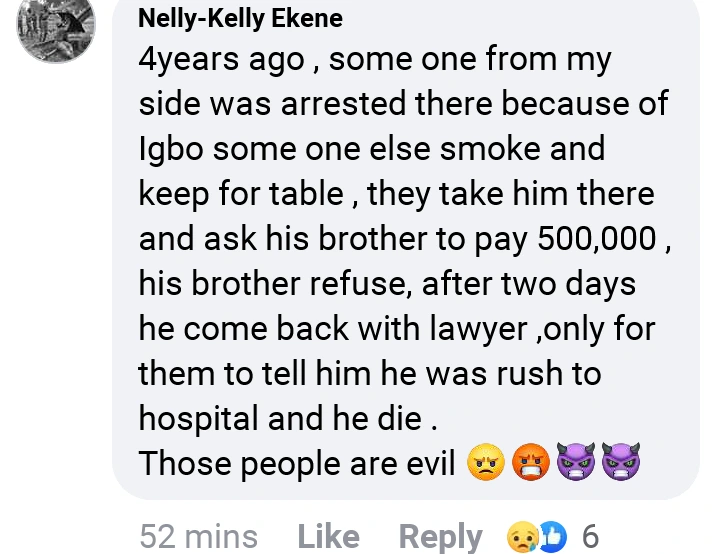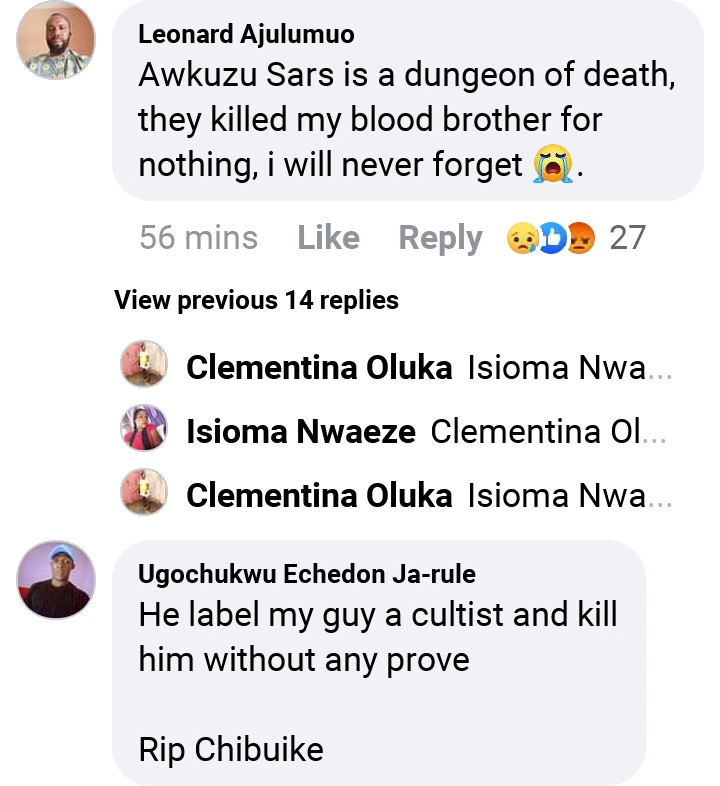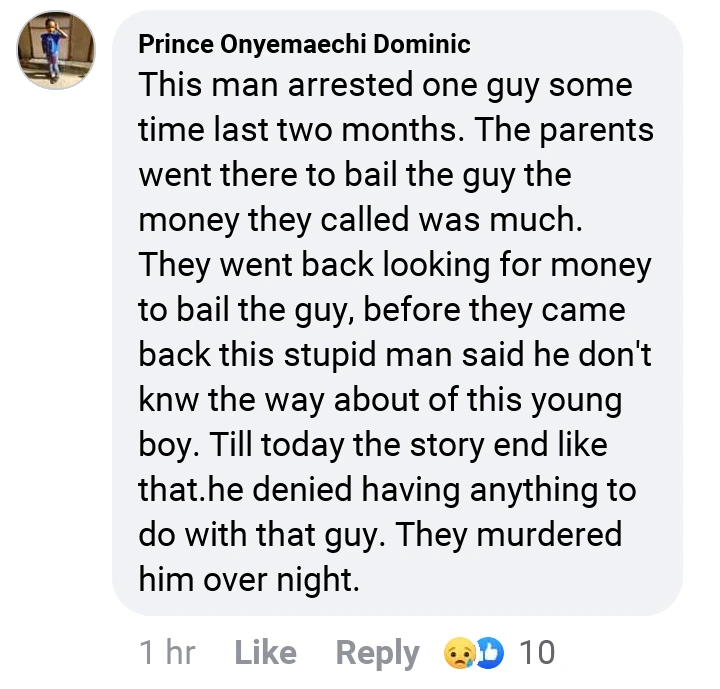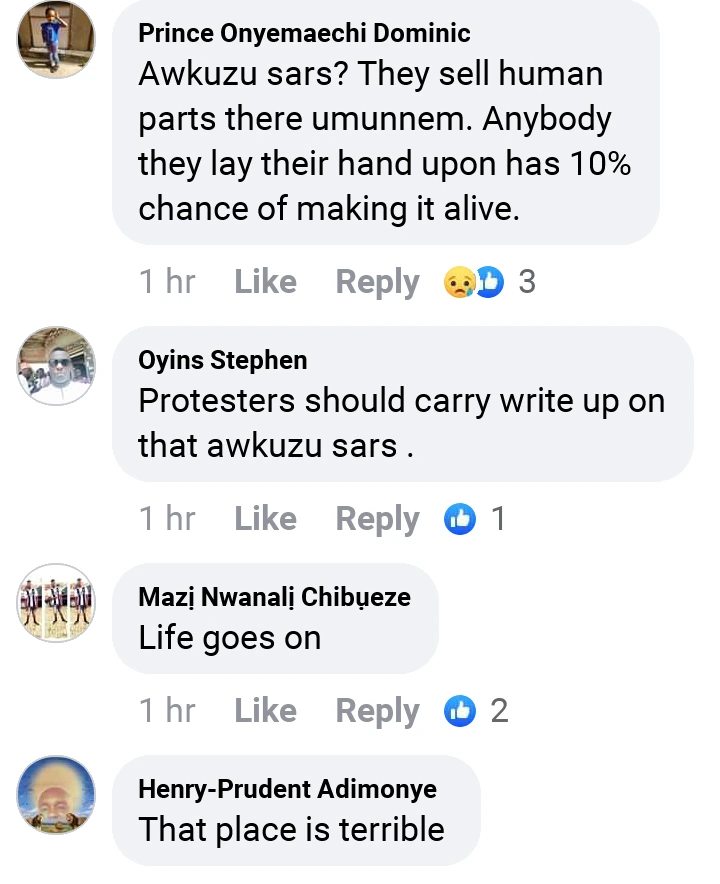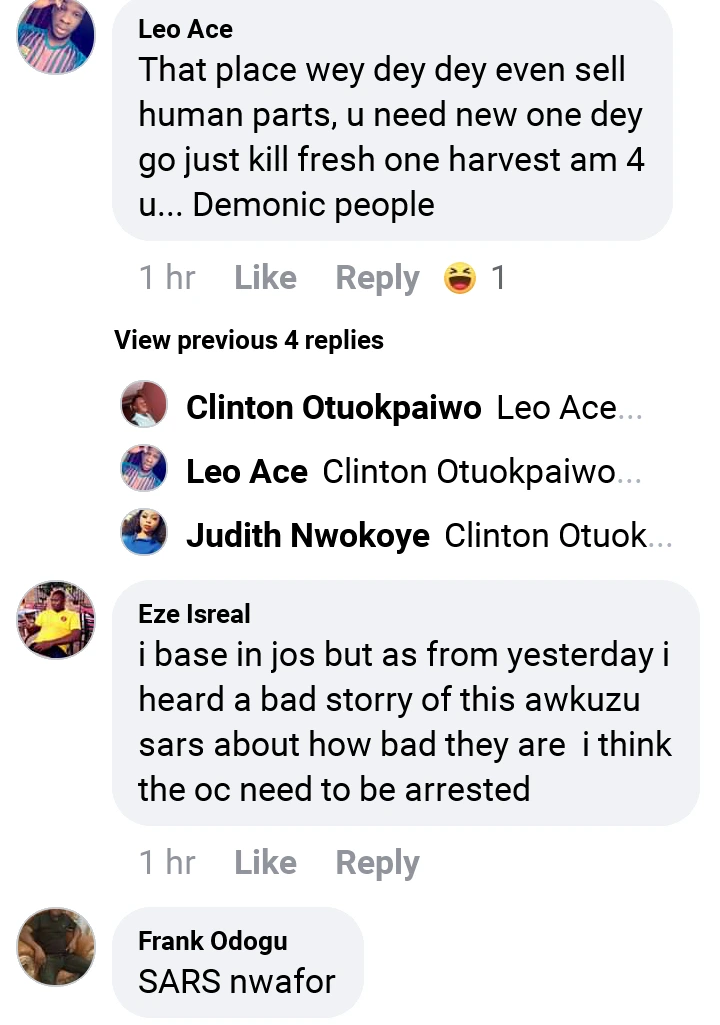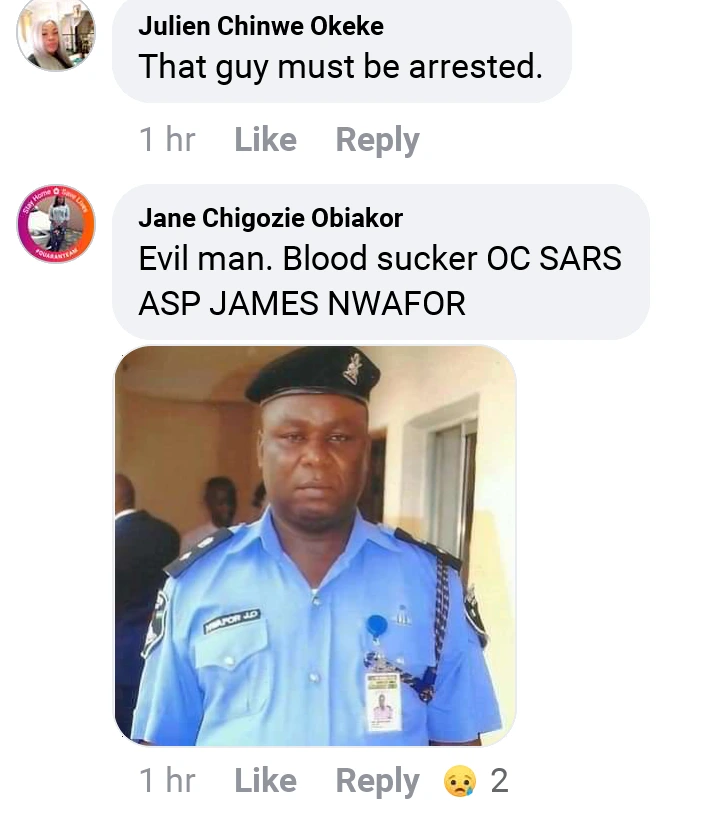 The many atrocities allegedly committed by Mr. James Nwafor and his boys in Awkuzu should be thoroughly investigated and victims both dead and alive compensated. This mustn't be swept under the carpet.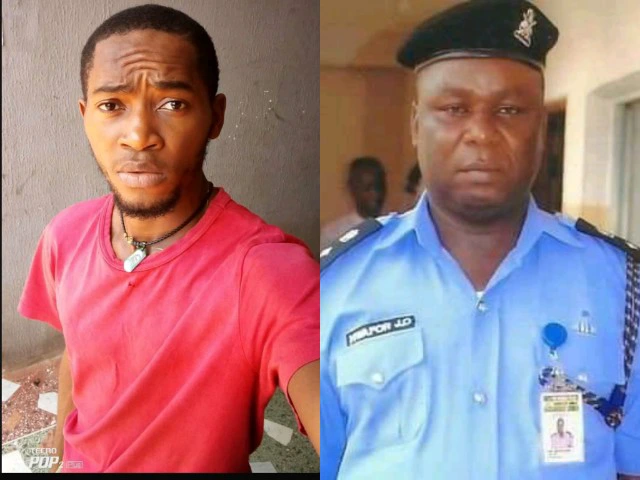 Please you owe the victims of alleged abuse and killings by Mr. James Nwafor the duty of sharing this until it gets to the proper authorities for prompt investigations to be carried out.
Share!