Here is what a well meaning intelligent Nigerian wrote concerning the demands of the ENDSARS ongoing protest. It therefore shows that the problem is not just to end Sars but a total reformation of our beloved Country.
LIST OF WHAT WE WANT GOVERNMENT TO IMPLEMENT:
👉ENDSARS
👉SACK SECURITY CHIEFS
👉IMPROVE SECURITY
👉REDUCE PETROL PUMP PRICE
👉REDUCE PHCN BILL
👉CREATE JOBS
👉STOP BANDITRY AND HERDSMEN
👉INCLUSIVE GOVERNMENT WITH 50% YOUTHS
👉END ASUU STRIKE
👉POLITICIANS SHOULD BE PLACED ON MINIMUM WAGE
👉CUT DOWN THE SALARIES OF THE LEGISLATURE
👉Stop external borrowing
👉Ensure refineries are working
👉Use of alternative power source. solar, water,
ELECTORAL REFORMS
👉increase the minimum wage to 100,000 naira a month.
👉Review the salaries of the teachers, health workers, social workers. Increase their wage
👉A Complete migration to a 100% Electronic Voting
👉A President must have at least First University Degree
👉STRIP EX-GOVERNORS OF ALL BENEFITS AFTER OFFICE
👉REVIEW THE 1999 CONSTITUTION
Add yours and make it trend!
#EndSars #EndBad Governance #EndPovertyNow #NigerianLivesMatter
SEE SOME REACTIONS 👇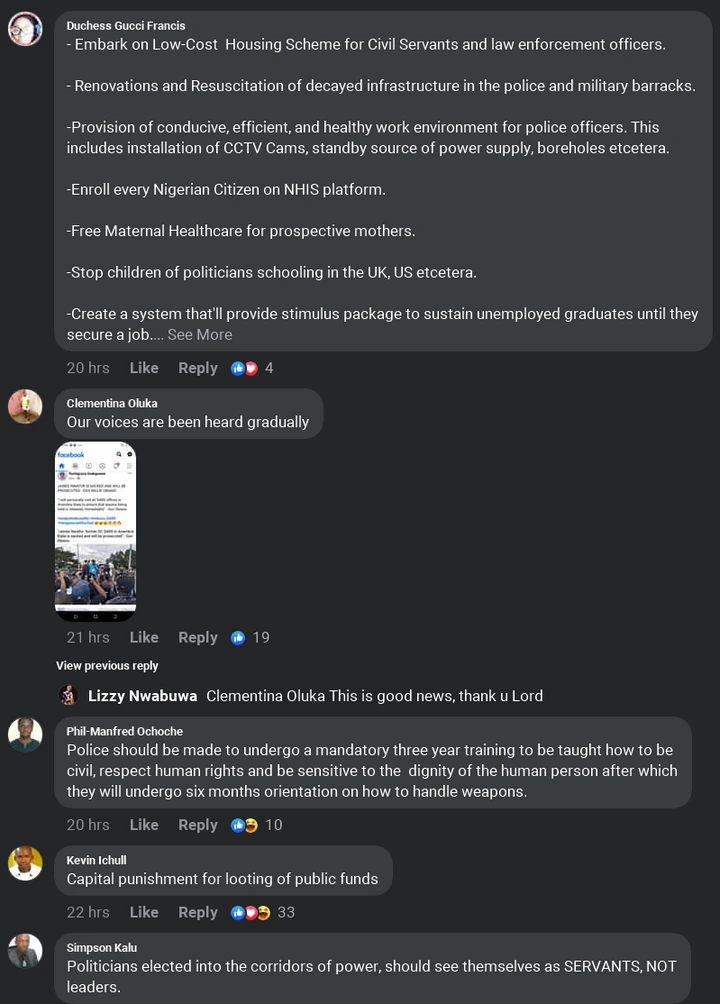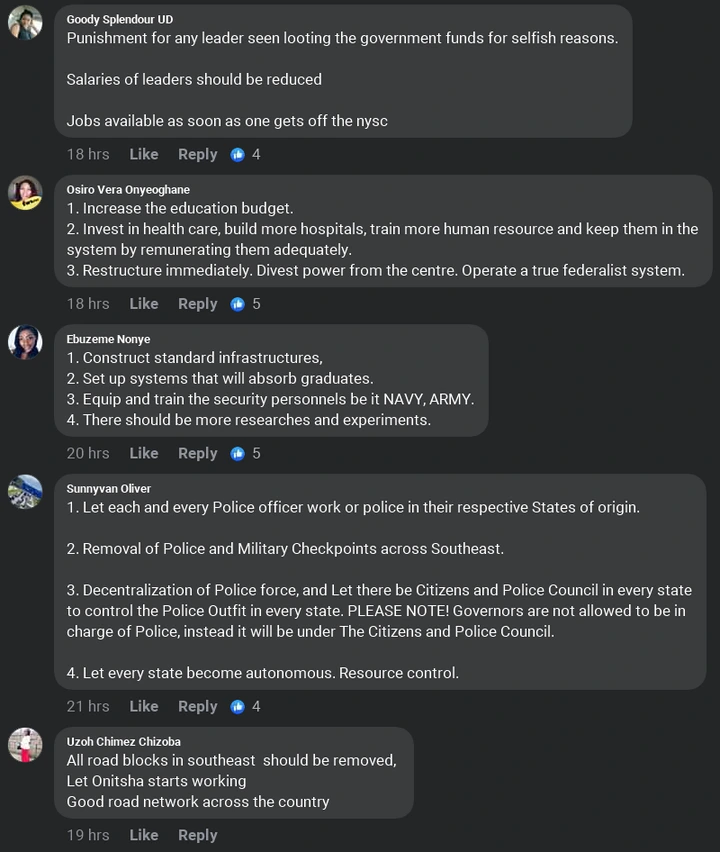 Add yours and Share to others!