Fans reacts as President Samklef kept this lady for Laycon – Once he win the BBNaija competition
When a woman is beautiful, sometimes they have good and reasonable qualities in them. A woman is beautiful when one has a distinctive personality; one who can laugh at anything,
including themselves, and one who is especially kind and caring to others. She is a woman, who above all else, knows the value of having fun, and not taking life too seriously.
She is a woman that you can trust and count on to brighten your day. She is a woman who can inexplicably make you feel really good just by being around her, and yet brings such great sadness when she is gone.
Someone with an exceedingly gorgeous external appearance, with a heart of gold, sweet as can be forgiving nature, who's eyes sparkle, and who's smile lights up a room, something that leaves you in awe and wonder reminding you of pure and utter perfection.
As Big Brother Naija is coming to an end gradually, a verified tweeter user, President Samklef revealed the beautiful lady that he kept for Laycon as soon as he wins the 2020 Big Brother Naija (#BBNaija).
Laycon is a Nigerian musician, who became more popular when he joined the 2020 Big Brother Naija. Because of the love from his fans, he is regarded as the best Big Brother's housemate, that is likely to win the competition.
See the Lady below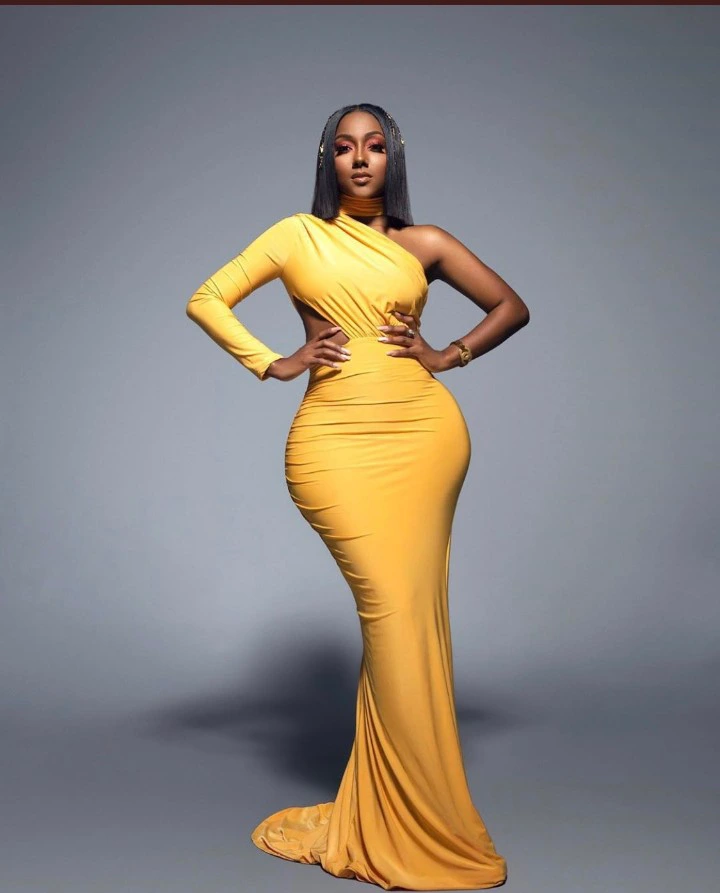 Below is the reactions from fans, to the beautiful lady that he kept for Laycon by President Samklef;