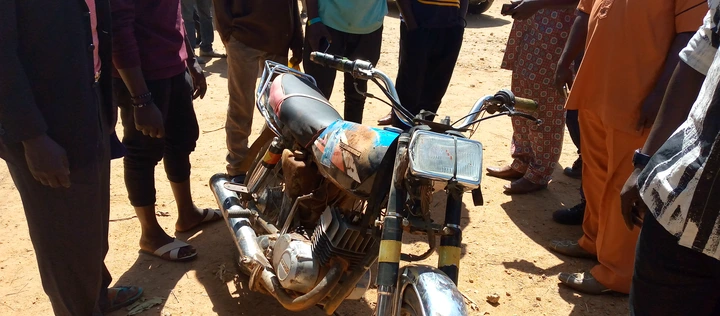 Two Plateau natives were on Sunday evening, killed near a military convoy, weeks after the Department of State Services alerted Special Task Force Officials of planned attacks.
Joseph Davou, 28, and Jerry Bitrus, 32, were riding on motorcycle along Rahoss-Rim road in Riyom Local Government area, closely behind a military convoy, when they were killed, it was gathered.
Village Head of Rim, Gyang Dahoro told Journalists on Monday, that Military Task Force Officials confirmed hearing gunshots during the attack, but did not intervene.
"They also confirmed going on patrol along that axis but said they left 2hrs before the attack," Dahoro said.
Father of one of the victims, Davou Dachya, however, told Police authorities, that his son, Joseph, left home at about 6:30pm, riding behind a military patrol vehicle.
"His wife just put to bed and he came home to see her. He sold some crops to care for her and the baby but said he had a job in the city, from which he could earn and give more.
"I persuaded him to stay back as it was getting late, but he said he would take advantage of the military convoy going his direction," Dachya said.
No evidence has been found linking any group with the attack. However, eight AK-47 bullet shells were recovered from the scene.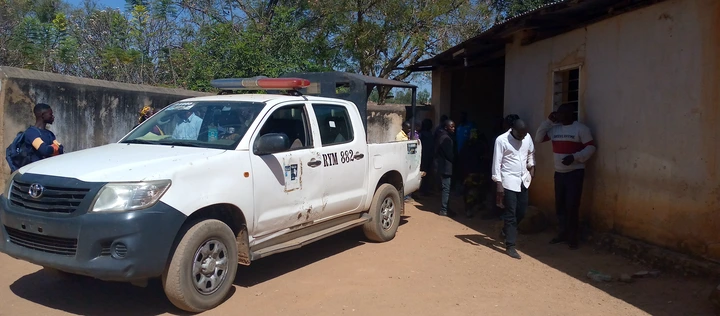 The motorcycle and bodies of the slain youths also appear to have been hit by bullets fired from a front position.
An ambush, especially near a military patrol, experts say would likely occur from a rear position, or the side of a target.
Bullets on the face and chests of the victims, as well as clutch lever, fender, front fairing and bar end of their motorbike, therefore rules out the possibility of a side ambush.
Eight bullet shells at the scene also suggest expert shots, swiftly fired with precision.
<p class="has-drop-cap" value="<amp-fit-text layout="fixed-height" min-font-size="6" max-font-size="72" height="80">A <strong>military involvement is however possible</strong>, only if proven by substantial evidence.A
military involvement is however possible
, only if proven by substantial evidence.
Local authorities have ordered for an autopsy to be carried out on the corpses, with forensic examination of the scene of attack.
"You must do all within your powers to unravel these killers," said State Lawmaker, Timothy Dantong.
Dantong represents Riyom constituency in the Plateau State House of Assembly, where dozens of attacks have occured in the past one decade.
The attacks, often blamed on herders, have often been linked to military complacency.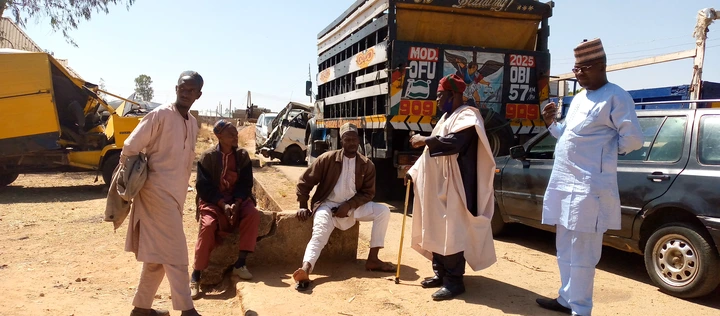 "We are tired of hearing the army being indicted in attacks and nothing is done," said Mr. Tambari Gizo, an Official of a local association of herders – Miyetti Allah Cattle Breeders Association (MACBAN).
"If these innocent youths were said to have been moving along with the army and yet the army is not saying anything, then it leaves much to answer, said Gizo.
No comment has however been made by the military authorities.
A similar incident two weeks ago in neighboring Vwang District of Jos South LGA nearly resulted in the lynching of military personnel on patrol.
A vigilante member was killed by a bullet fired from the direction of a group of herdsmen in company of military personnel.
When soldiers came to the scene of the attack the next day supposedly searching for a missing cow, irate youths rounded them up to be beaten, but for the intervention of local elders and Police.
Last year, three youths in Kwi village in same Riyom LGA were allegedly killed by STF operatives and donated to hospital for anatomy.
The latest case is likely to further severe civil military relationship if not swiftly addressed.