A social media user whose instagram user name is "shez_bae" took to her page to announce this.
She captioned her pictures with "Engaged with a Brand new 2021 Mercedes Benz AMG…. Fresh outta Mercedes 0 mileage. When he says you deserve to drive a brand new 2021 Mercedes Benz AMG when we still in the year 2020."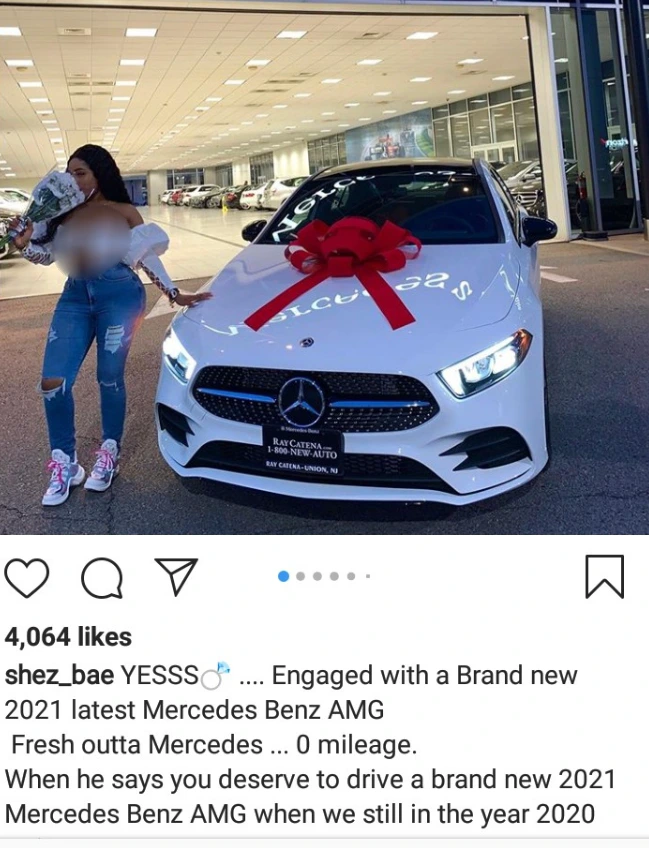 She was engaged by her lover, not only with a ring which is done normally but with a 2021 Mercedes Benz, she was so happy that she couldn't help but share this moment of joy and happiness with her followers on Instagram.
In the pictures she showed off her ring and her new white Mercedes Benz and in a video she talked about how it's still 2020 and she would be driving a 2021 model.
Below are the pictures of her, her ring and her brand new 2021 Mercedes Benz AMG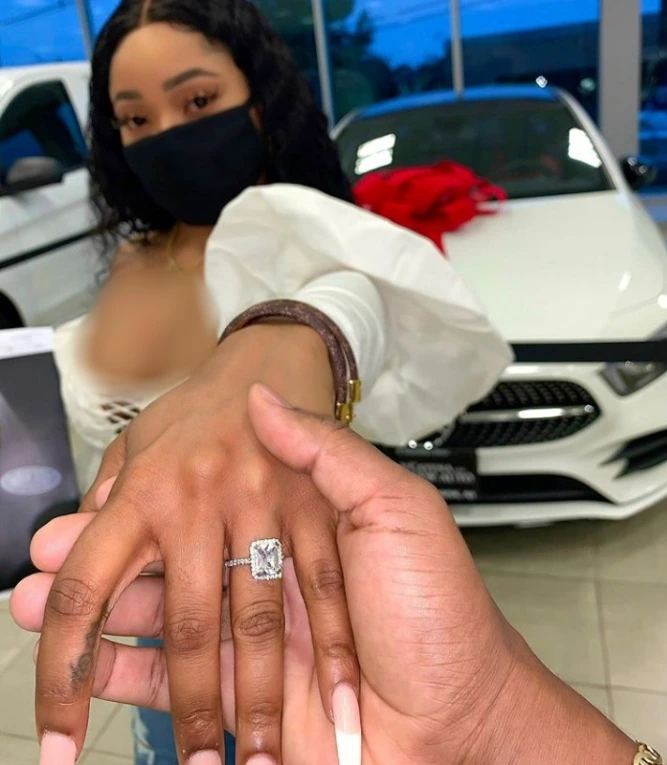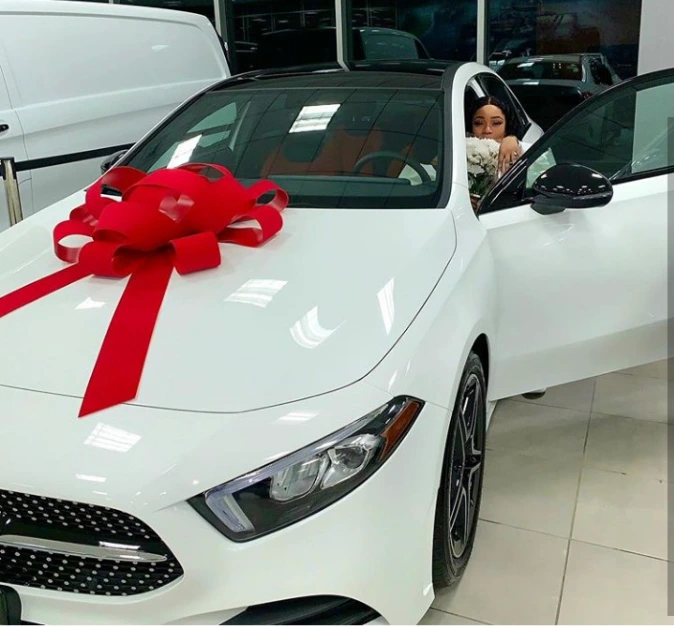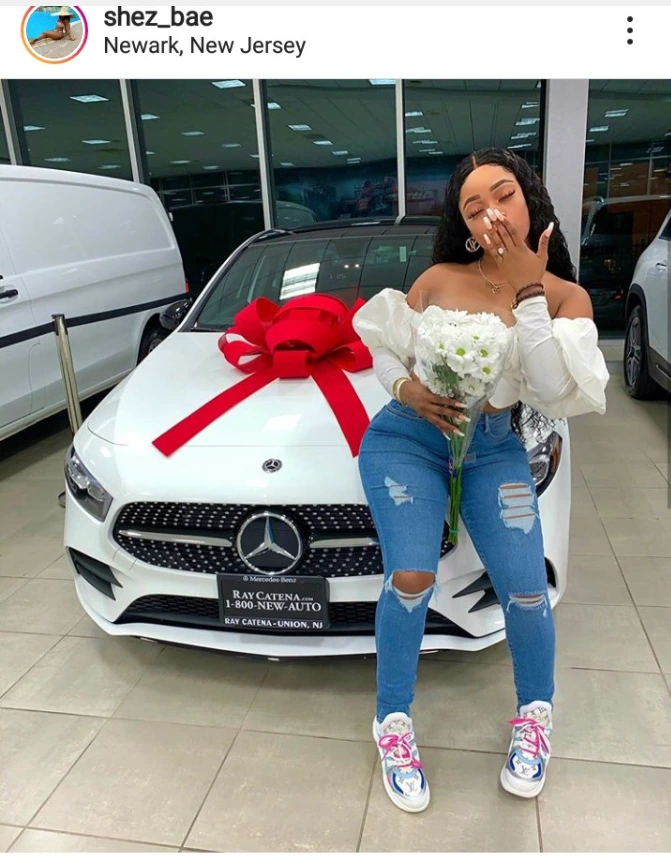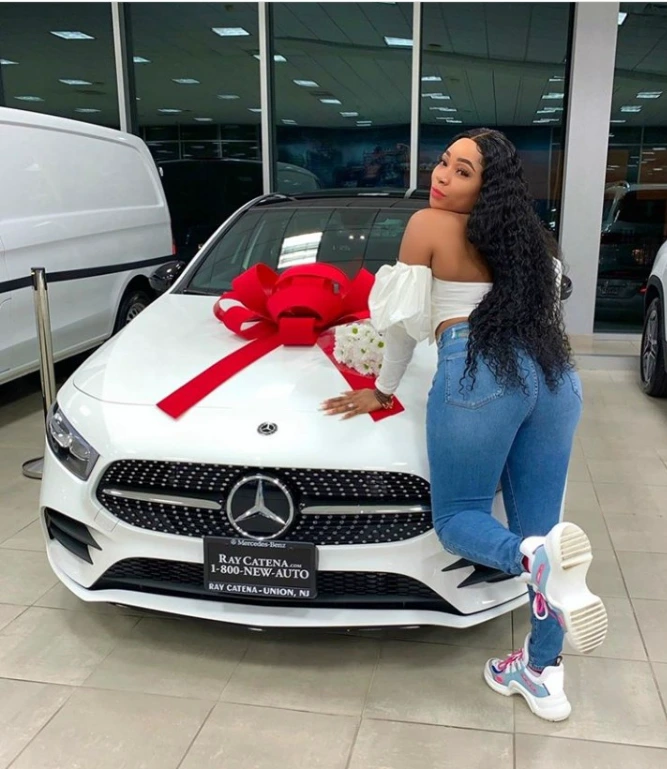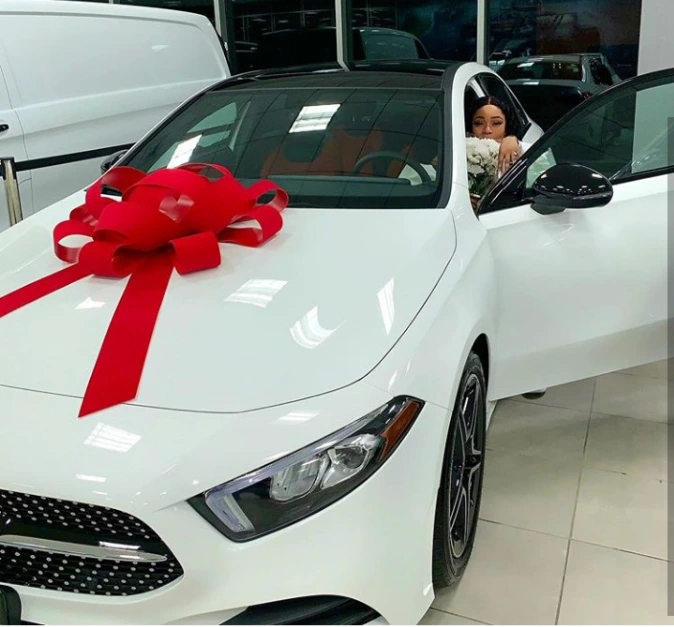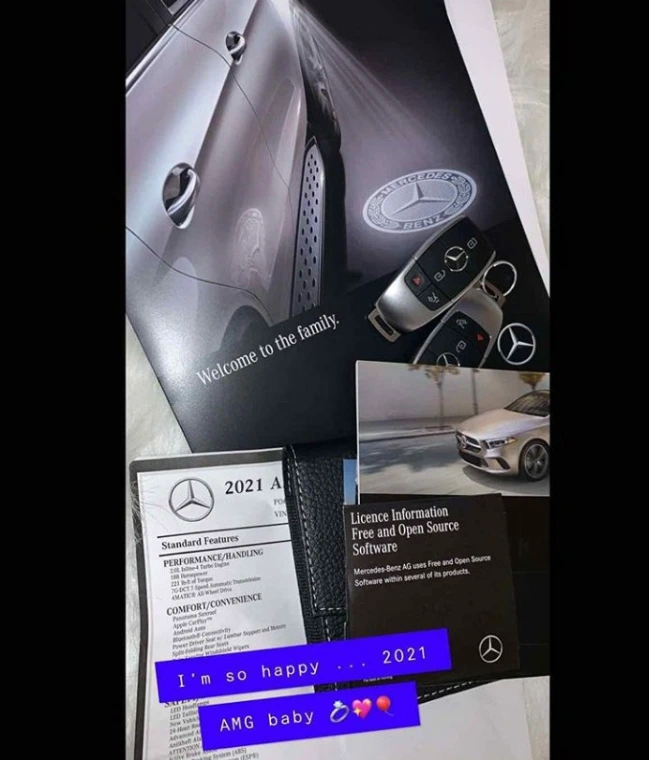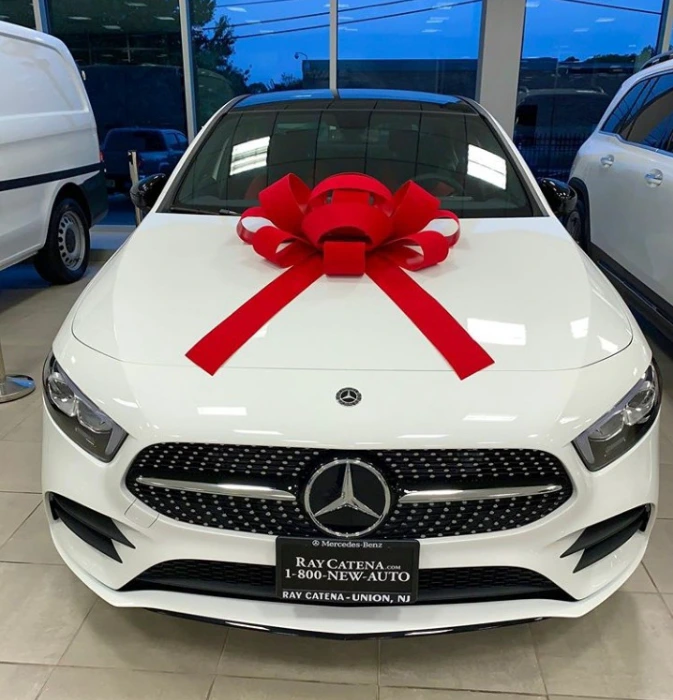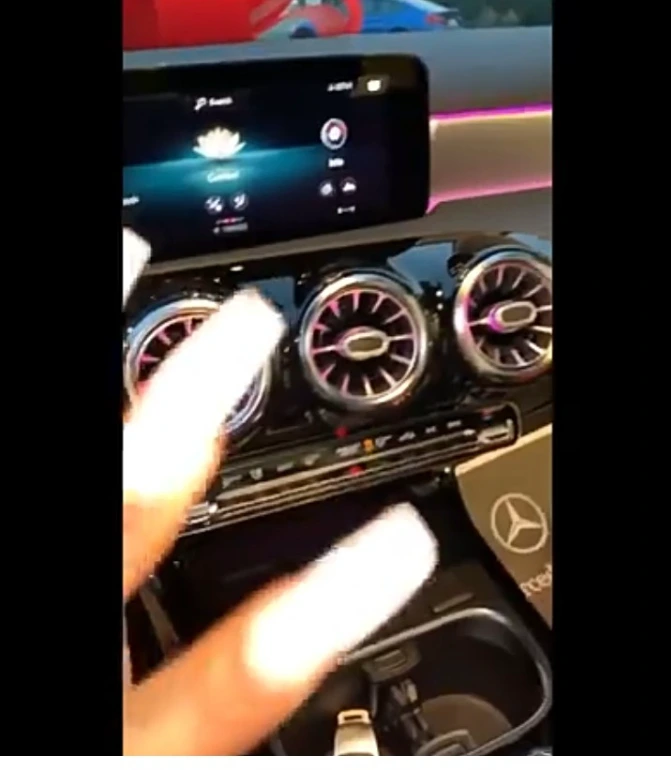 She seemed really excited about this and of course there were lots of reactions form different people, check it out below: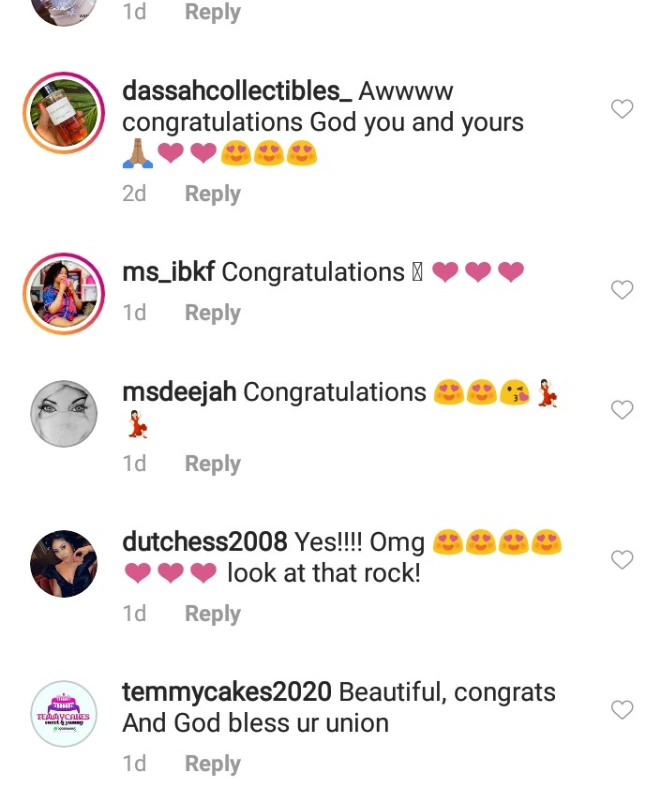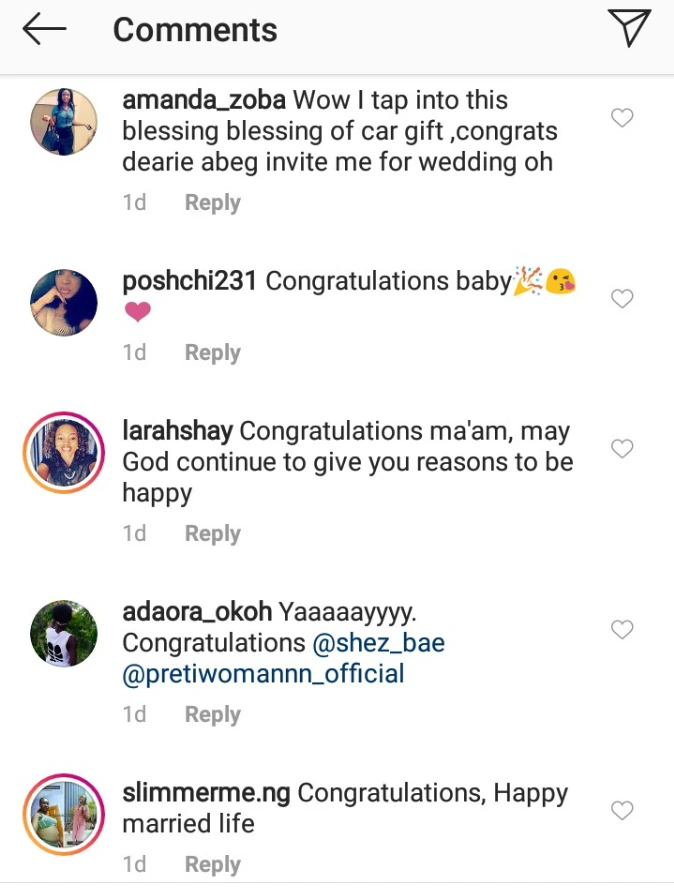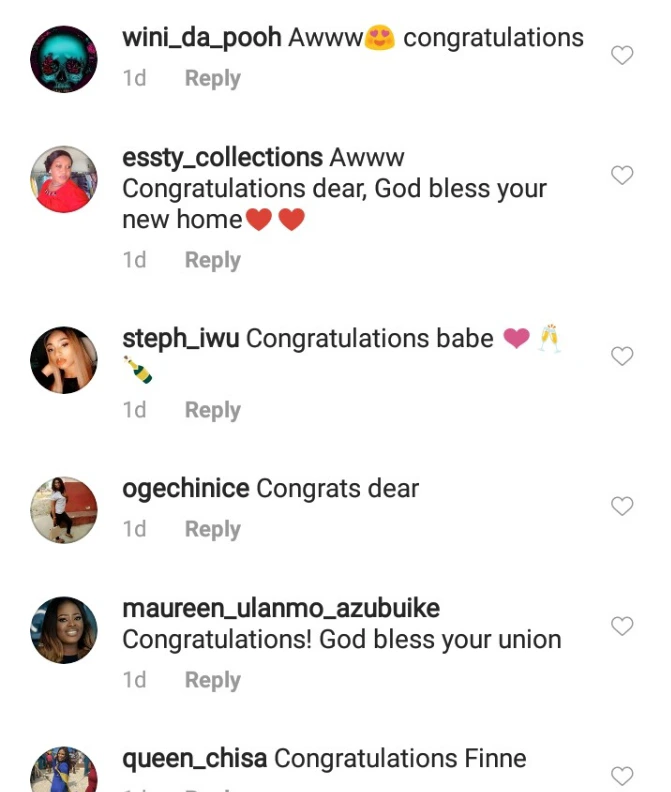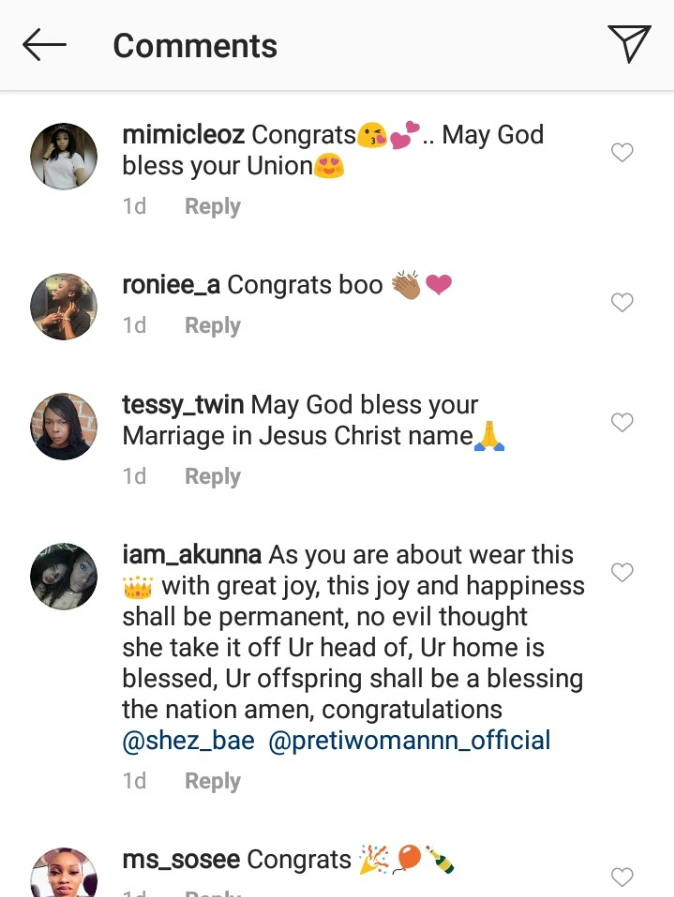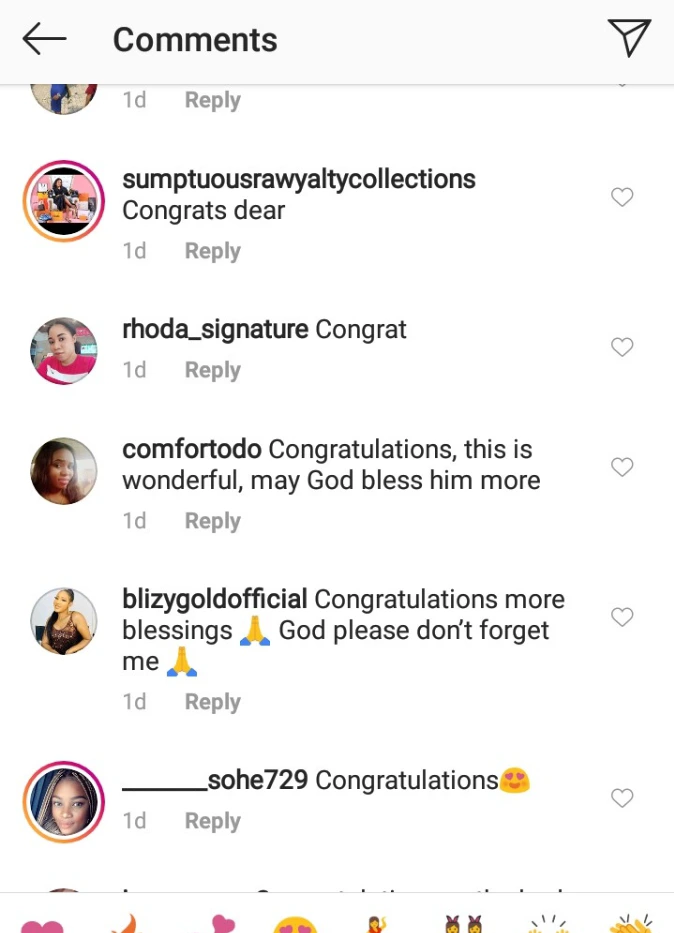 Lots of people congratulated her while some prayed for her marriage and some tapped into her blessings to connect to the grace.
Let me know what you think about this in the comment section.