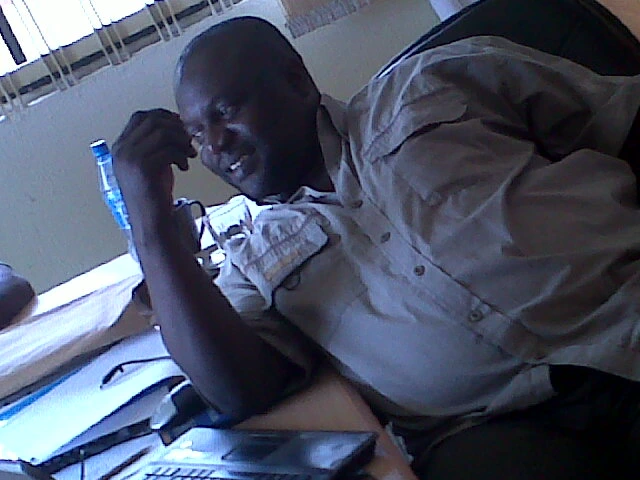 I had looked forward to a romantic Valentine date in Abakaliki, Ebonyi State, having been posted by the Commission I was on an appointment with to assist the Head of Office in Abakaliki. Having arrived at the time when the Valentine season was setting in, I was checked into one of the luxurious suites making up the Ebonyi State Government Guest House, on Ezza Road.
In possession of an officially allocated branded official pickup van, I decided to drive into town, tracing my way to the Old Campus of the Ebonyi State University, where I knew I would find ready-made chances of finding a companion that would be there with, and for me on Valentine day. That decision on that harmattan evening in Abakaliki was how I began my walk into destiny.
Driving around the Ebonyi State University campus was a bit embarrassing to me because all the eyes around were on me, and it was not that I knew anyone there, with whom I could start my trolling. As it was destined to become, that embarrassment pushed me to the decision to park the van and walk to a group of 3 young women who sat reading on 2 2-seater desks under a very shady almond tree.
Talking to girls the-campus-way was an act I excelled in, as it was something I deliberately put myself into learning, when I was an undergraduate student in Calabar. It was therefore not difficult for me to excuse the young women's attention.
I approached them and asked their permission to seat with the lady who sat alone on one of the double-seater desk: like a suave gentleman that I was, I apologised to them for intruding, and confessed my instinctive bad attitude of shooting my shots without wasting time. In that course, I told them why I was on the campus: I was seeking a lady, and a companion for the season.
They all looked at themselves, and laughed out very loudly at once, clapping their hands while so doing. Realising that I was also smiling at them, one of them apologised to me for laughing, and their laughter died down slowly. All 3 ladies confessed their admiration of the easy-going way with which I approached them.
One after the other, all 3 of them said they would have loved to be my seasonal companion because I looked a good guy to celebrate the season with; but they had an assessment examination on the day after the Valentine day and would need to prepare for it. I actually met them preparing for the examination and in a discussion segment.
To keep the fledgling acquaintance, they offered to talk to one of their friends, who would be free, the one they all agreed was the best for escort duties as I seek, and I was assured that she would be talked into accepting to share my moments with me on Valentine day. I was asked to visit again the next day and join them for the evening meeting of the Nigerian Fellowship of Evangelical Students (NIFES), where Ngozi, as she was called, was the Treasurer.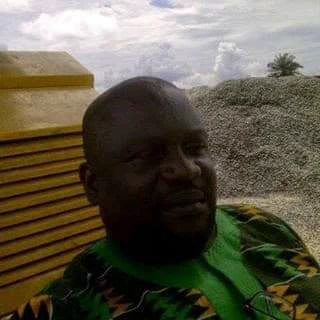 I have never been a judgmental person because I have suffered the judgment of others, and have understood how wrong they were about what matters to me. My religion is "the free conscience" I strive to keep in order to hear by the word of God in my heart.
I have never pretended about my human fallibility, and my bodily weaknesses. I have these human frailties, and I have learnt to embrace them. Though it is said that habits die hard but my experience shows that habits die with maturity. I realised that I struggled with bedwetting in school, but when I stopped bed-wetting, I discovered I did without realising it. Bed-wetting just disappeared from me.
And so I am persuaded that every bad character of a person will disappear one day. I see people force theirs and I laugh because I was once there too: but when the difference became clear to me, I matured out by accepting my frailties and learnt to guide them against emergent offences.
I deliberately attended the NIFES meeting a little later on the next evening. I wanted a situation where whosoever Ngozi was, she would be the only one who would know who the stranger among them was. So I walked in, took a sit at the end of the hall, and began to guess who Ngozi would likely be among all the ladies who stole glances at me.
When our eyes met, I offered a very sly sign by pulling my lips inward and tightly, lighting up my stare. I did not know who Ngozi was in the gathering but I saw Ijeoma, one of the 3 ladies who received me the previous day.
At the end of the meeting, Ijeoma walked up to me and apologised about Ngozi's absence at the meeting. So we walked out and she offered to come with me to know the suite I was occupying at the government guest house complex.
Not knowing how to dwell on Ngozi any more, I started hitting on Ijeoma while we drove to my place. Ijeoma was not more than 20 years in my assessment of how old she was – nothing drove me to ask her about her age.
Ijeoma was terrific and amazing. She was dexterous in gently talking me out of my interest to get bodily close to her, insisting that there was time for that. If there was anything I could not take away from Ijeoma, it was that she was very engaging, she was a lady who would encourage you to think that you could have her, and would always ask you for time.
At the end, Ijeoma led me to understand the true meaning of love, and the possibility of taking an advance leap onto my essential destination.
What did Ijeoma do?
On Valentine day, Ijeoma brought food from her father's house but cooked by her: I forgot to tell that on one of the days I was driving through town with Ijeoma, she asked me to take her to her family house in Onueke in Ishielu area of Ebonyi State, where I met her parents.
Ijeoma lived an open and an admirable lifestyle. On "our day", Ijeoma did not only bring good enough for me to eat, she also brought with her an audio disk. I don't know how it happened, but I can guess that Ijeoma prayed to her God concerning me on that day, and her prayer may likely have been for God to plant her memory in my heart forever. It is impossible to forget the mark Ijeoma left in destiny with me.
This is why I took this opportunity provided by Ibyson Fortes Blog, Nigeria to tell our Valentine Story to vindicate the role Ijeoma Njoku played in my life while I was in Abakaliki. I went to Abakiliki to paint the town black but God positioned his angel in human garb to bring me out of Abakaliki without a stain, but I rather gained a positive destiny.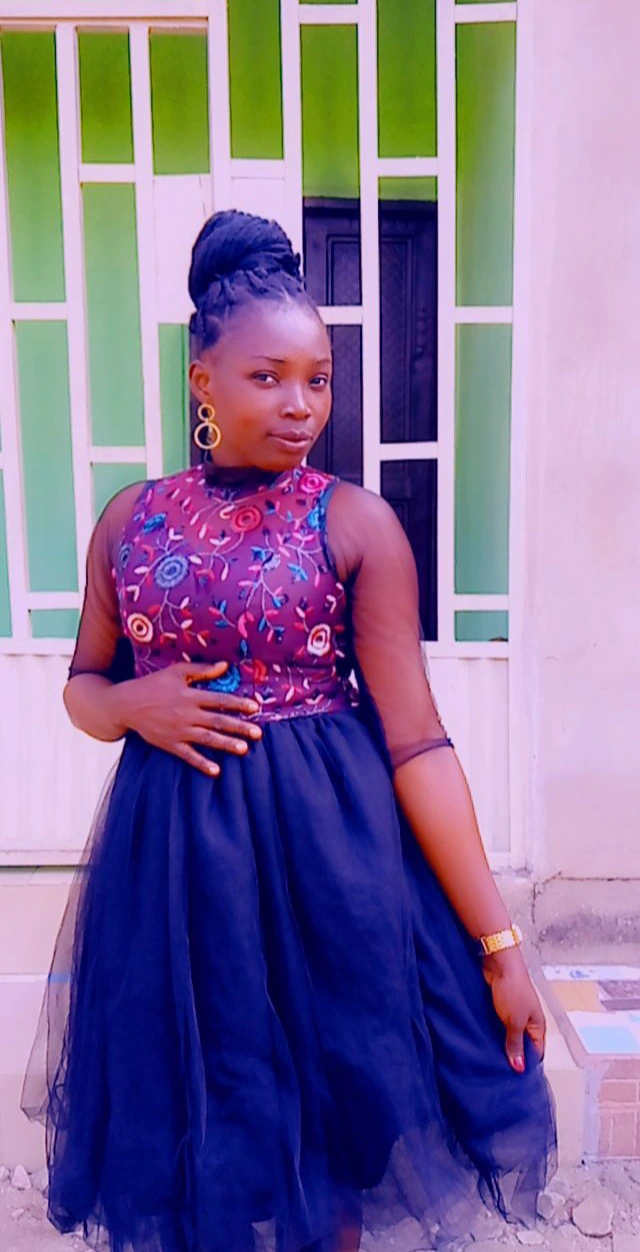 I listened to the audio disk Ijeoma brought with her, played on the VCD device at the government guest house while I ate her food. I listened to the message a former National President of NIFES, who was already a father of faith in Nigeria, and his message was on the need for every Christian's to catch a vision that would deliver the mission for which we need to live for.
The message caught me defenceless. It has never crossed my mind until then to understand if I was living a vision in a mission as I live my life on earth. That I am doing what people know me for today, started from then on.
It was after that message that I realise that I need an urgent spiritual turnaround in my life. I fell in love with Ifeoma Njoku but it was a pure, Agape love. That audio disk she brought to celebrate Valentine day with me led me to accept that just as God dealt with Joseph and David, using their talents to secure an intervention that granted their people their redemptive salvation, I therefore undertook before God, in my suite at the Ebonyi State government guest house, to comit myself to representing heaven on earth, and to serve humanity with the illumination and preservation of the Almighty God.
That was how I sojourned into becoming an opinion writer on politics and inspirations today. This was how I sojourned into seeking the knowledge of the Almighty God and that of his Christ, and my coming into the understanding of his mindset and worldview, by which he enables me, by his wisdom which I justify as his child, to lead my life as light and salt for the benefit of our common humanity.
Each Valentine day since then has been a Celebration of the Remembrance of the divine intervention God cause for me, by apportioning his Angel to guide me to destiny using my human shortfall, frailty and bodily desires. And so will that ritual be during this 2021 Valentine season.