A young man by the name Jimoh Isiaq of Ogiri Compound, Ita Alasa, Ogbomosho in Oyo State was shot dead by Nigerian policemen for protesting #EndSars today.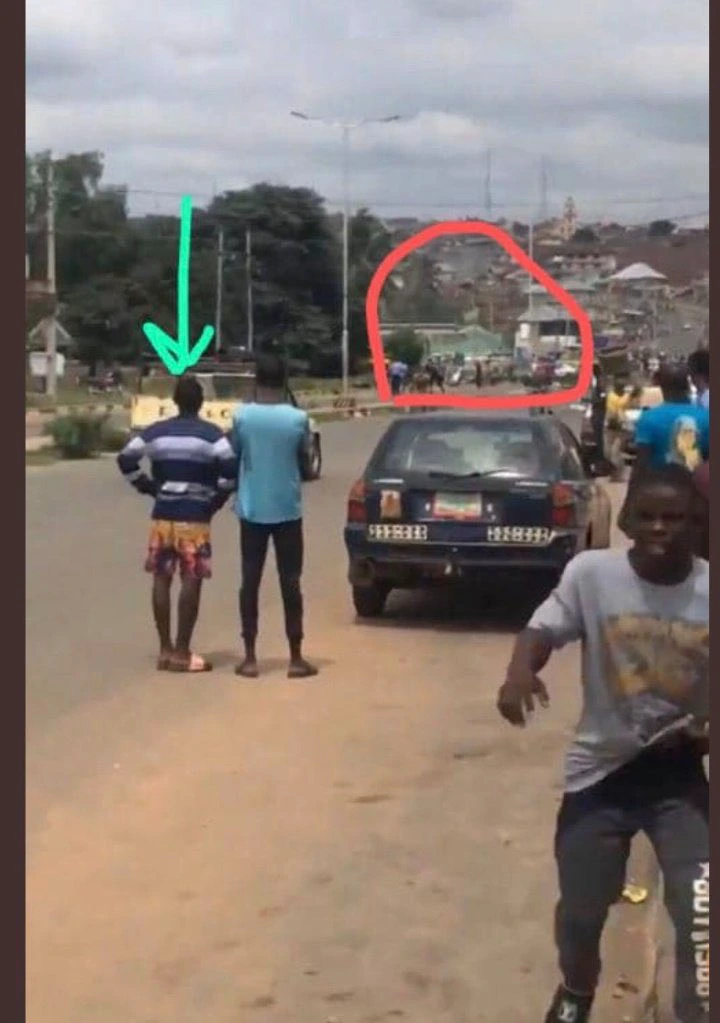 8
In a video that made rounds today on the internet, jimoh Isiaq was seen fighting for his life after sustaining a gunshot wound. He was rushed to the hospital but he ended up giving up the ghost later.
It was reported that Jimoh Isiaq who was shot dead by a police officer during the 'peaceful protest' has been laid to rest. So many people have paid tribute to him on their social media pages. The executive Governor of Oyo State, Engineer Seyi Makinde also reacted to the news and has assured Nigerians that the
Sincerely, we are genuinely tired of being hunted and killed like cockroaches by the security operatives. Their duty is to protect us and not hurt us. It is high time the Federal Government took a major step in combating the Menace of Sars.
May the Lord give Jimoh's family the fortitude to bear this huge loss.
"I've No One Besides This Child, But I've Accepted My Fate" – Isiaka's Father Says, Cries In A Video
"I've No One Besides This Child, But I've Accepted My Fate" – Isiaka's Father Says, Cries In A Video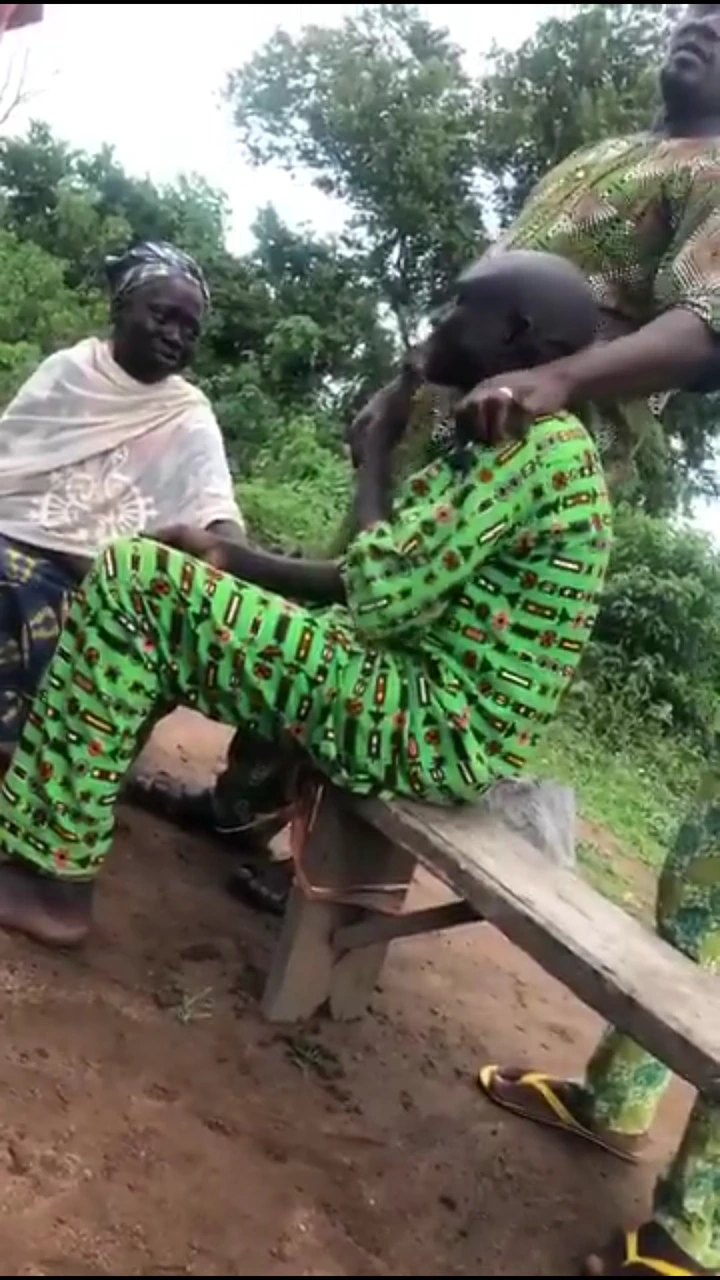 It is no longer news that a young boy, Jimoh Isiaka whose name has been trending on social media especially on Twitter was allegedly shot dead by a police officer in Ogbomoso, Oyo state while watching the people protesting against SARS.
Isiaka was reported to be shot by one of the men of the Nigeria Police Force while trying to scatter the angry protesters. He was buried after reported dead at Bowen Teaching Hospital, Ogbomoso according to the Islamic rite in his hometown.
After the incident which caused a lot of mixed reactions on social media, the Oyo State Governor, Seyi Makinde, also conveyed his consolation and dissatisfaction with the killing of the young boy during the #EndSARS protest in the Ogbomoso area of the state.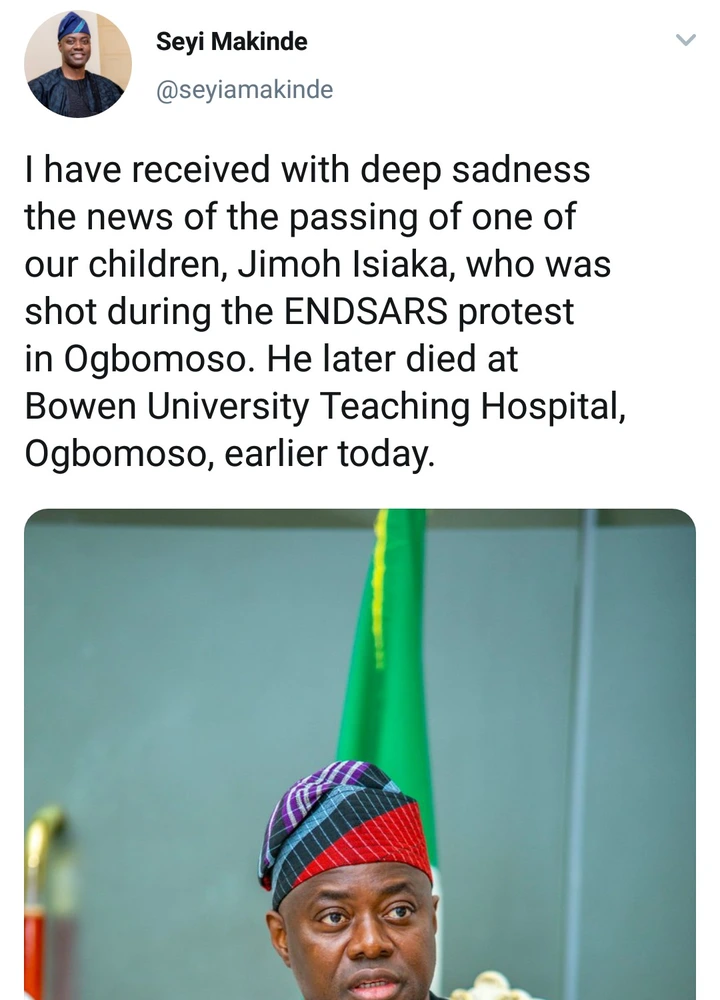 The governor also requested an investigation into the death of Isiaka, assuring that he would personally visit the deceased family to physically express his condolence.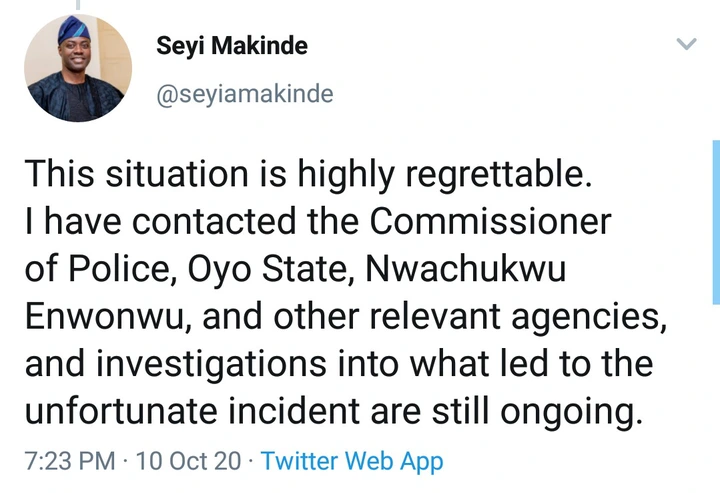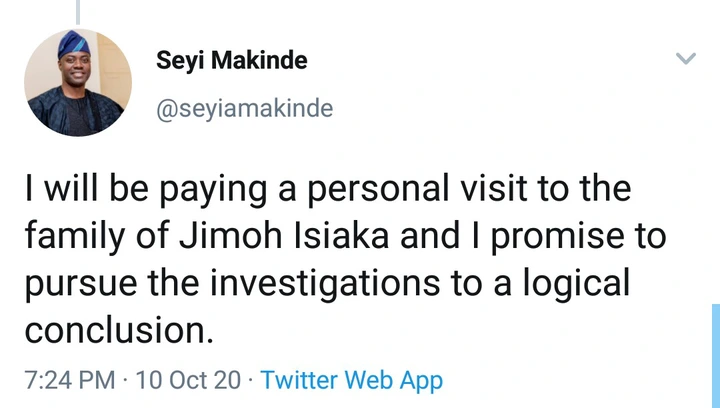 Nonetheless, the Oyo State Police Command refuted killing Isiaka by alleging that its men only discharged teargas at the protesters to disperse them without the intention of killing anyone.
Few hours after the burial of Isiaka of Ogiri compound, Ita Alasa, a video of his depressed father surfaced online whereby he was spotted being condoled by some people but he kept saying that he has accepted his fate.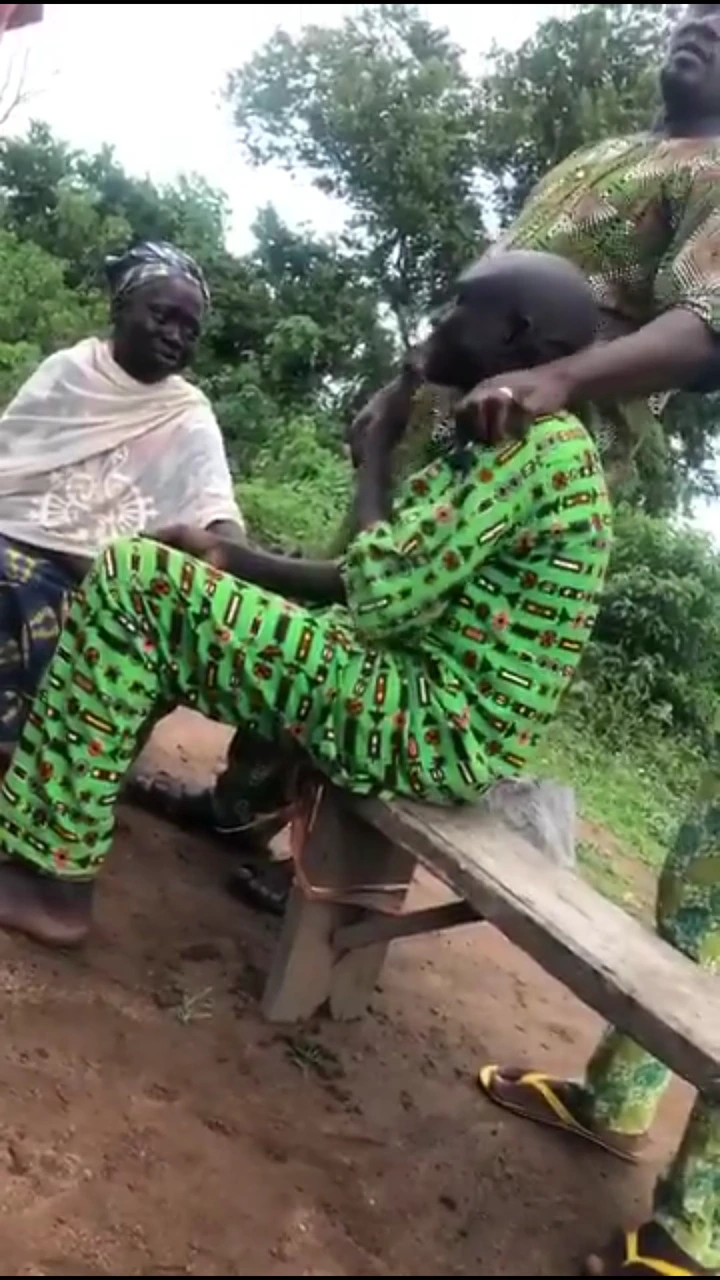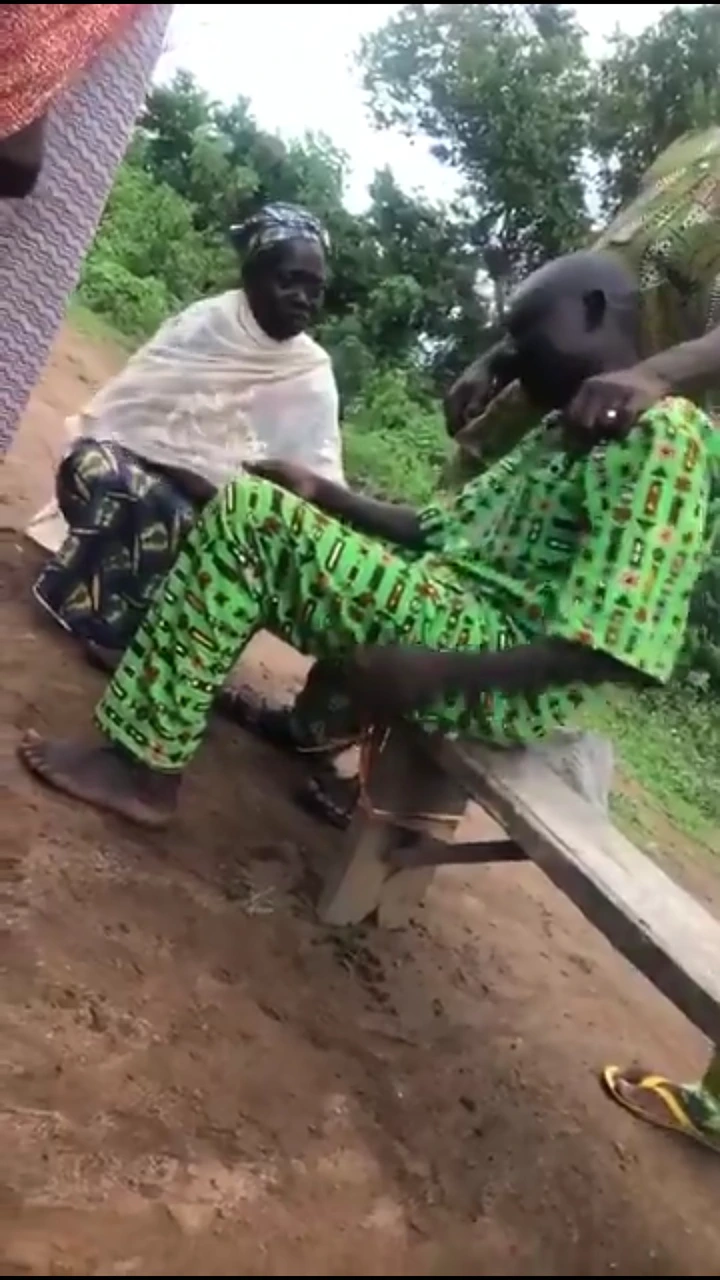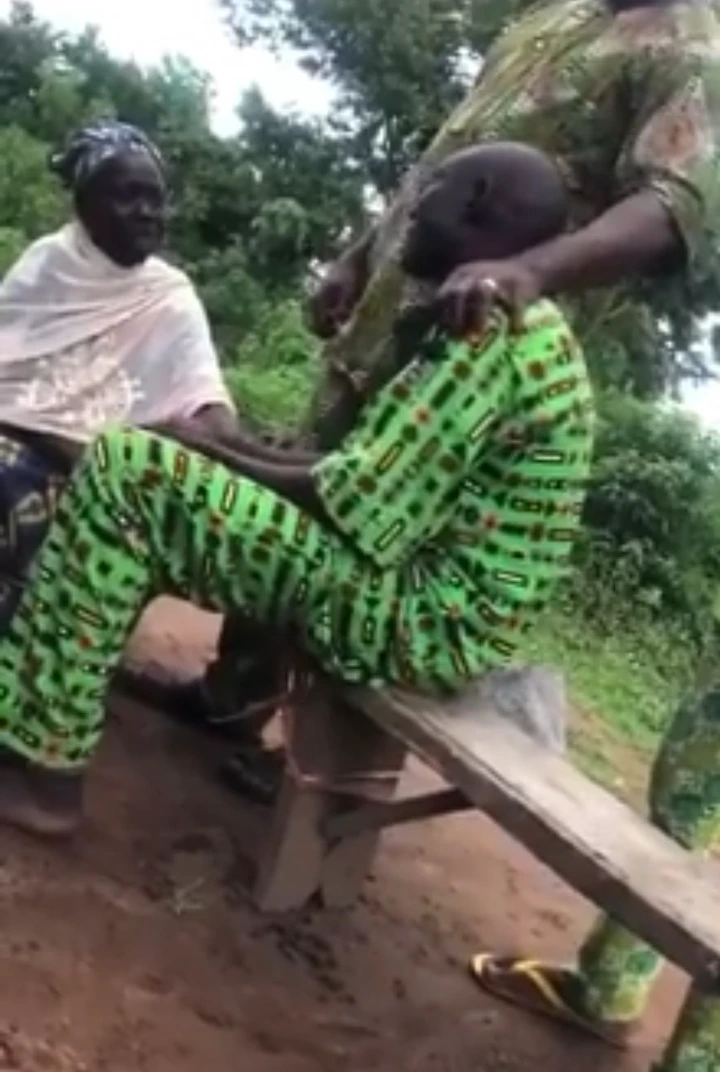 (Jimoh Isiaka's father in green Ankara fabrics sitting on a bench)
According to Isiaka's father in the video, he said in Yoruba but translated to English, "I have accepted my fate. I have no one besides this child."
The Twitter user also disclosed the occupation of Isiaka's father. He said he is a driver who has gone out for work all day only to return and heard his son has been shot dead.
"This man is a driver, he was out to work all day, he came home and got a call that his son Jimoh has been shot by the police.", iFarmer said on Twitter.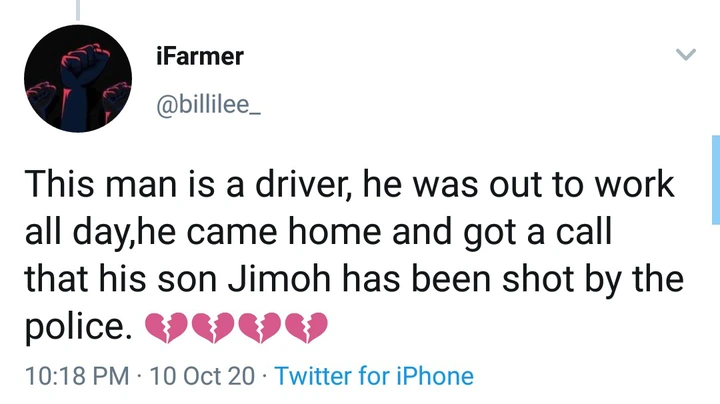 May his soul rest in perfect peace!