See How Kanu Nwankwo Reacted After Osaze Blasted His Wife (Photos+Video)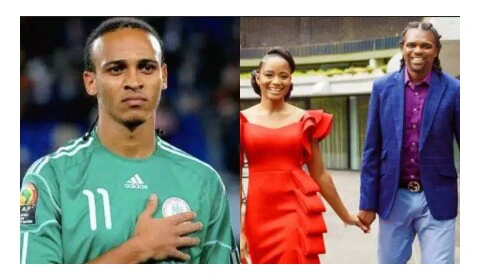 Former Super Eagles player and legend, Kanu Nwankwo (Papilo) has finally reacted to reports of his wife allegedly wooing his colleague, Osaze Odemwingie.
Yesterday, the internet went awash, following a post Osaze made of how Kanu Nwankwo's wife has been chasing him for a chat relentlessly. Osaze said that the manner papilo's wife was messaging him on Instagram was suspicious.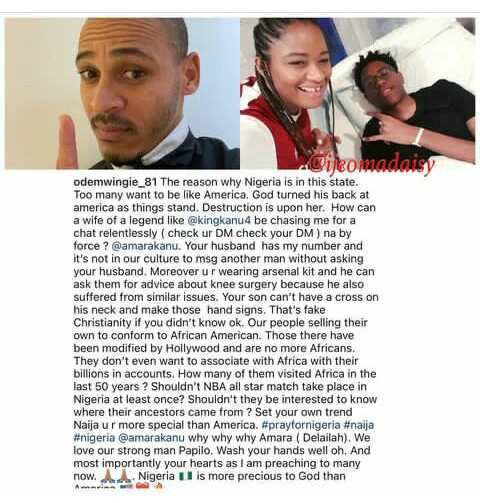 According to Osaze, it was improper for a man's wife to speak to another man without the consent of her husband. He berated Amara Kanu for not saying whatever she wanted in public than trying to meet him in private.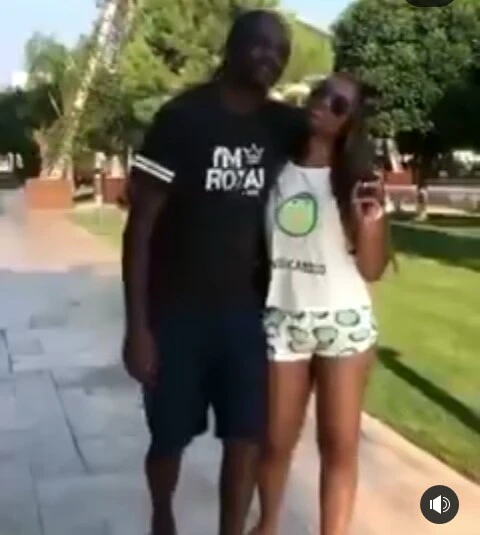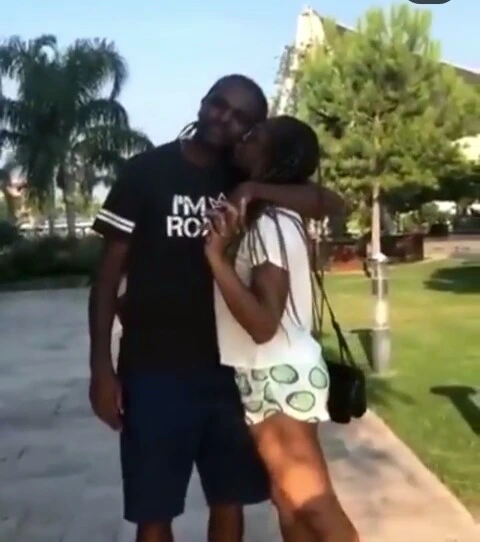 Osaze went as far as advising Kanu Nwankwo to be very careful of his own wife.
However, Amara Kanu felt very embarrassed with the manner Osaze positioned everything.
According to an Instagram post she made in reaction to Osaze's claims, she said that her husband, Kanu, is even aware of her efforts to talk to him (Osaze).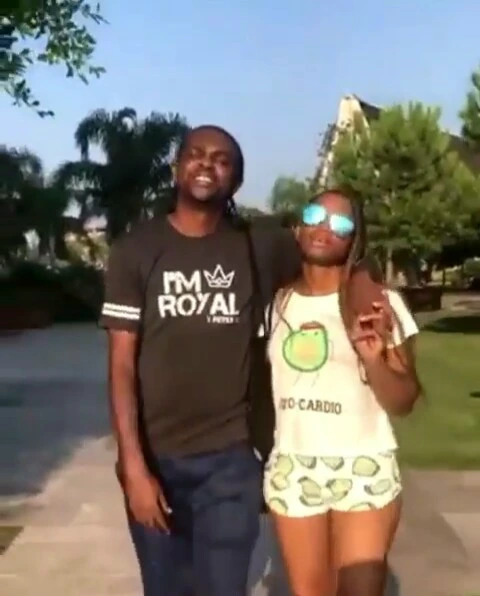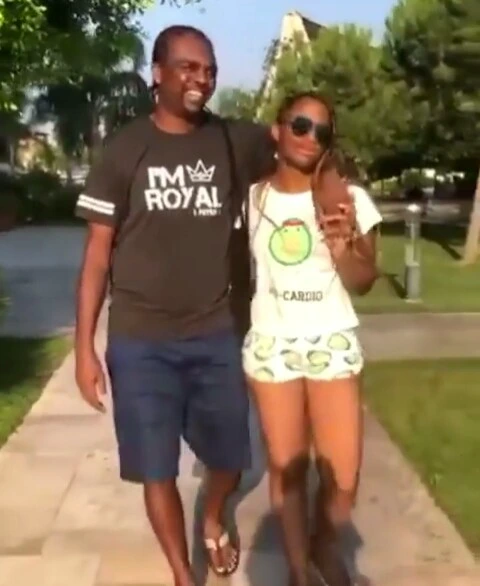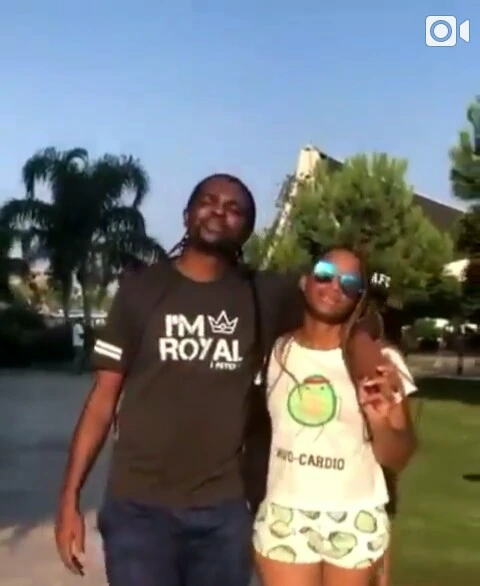 Barely 48 hours after Osaze made the strong accusation, Papilo has responded via his Twitter handle and his response clearly shows that he is aware of the whole saga.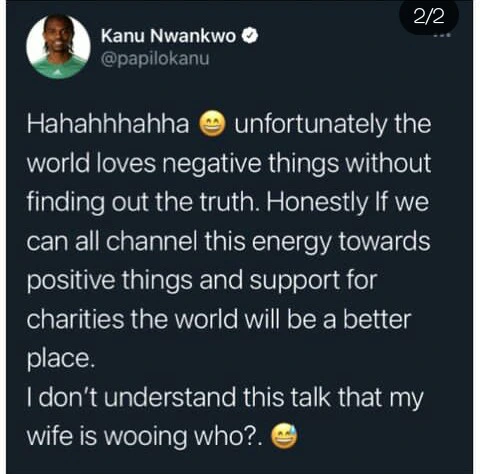 As if that wasn't enough, Kanu Nwankwo went as far as sharing a video of him kissing his wife passionately as they took a walk around their garden.
Watch the video below 👇
What's your opinion on this matter?
Please SHARE, LIKE & COMMENT