Defiling a minor is a shameful, disrespectful thing to do to a child. Cause you're destroying her life completely. The punishment for this offence to a child less than 11 years, is life imprisonment.
But some of the men were jailed after being charged with such felony and yet they were innocent. A new twist can happen to the case after you're jailed, But by the time you're proven innocent, you life is completely destroyed. This happened to a man in Tanzania who is currently serving 60 years in jail for the offense he didn't commit.
 Read the full story below in screenshots.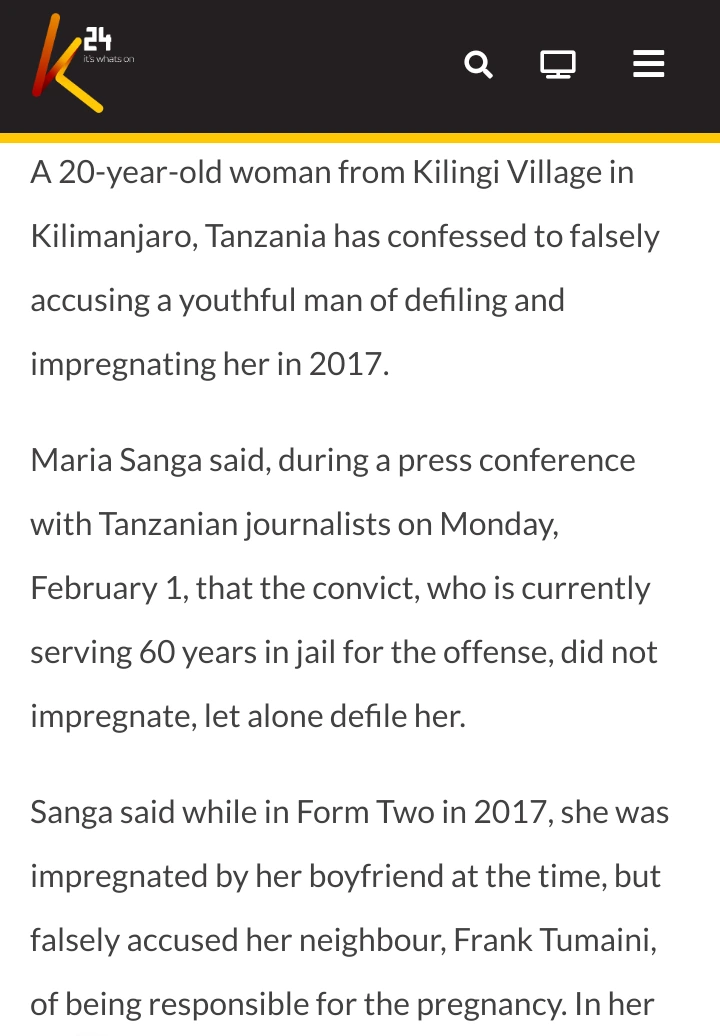 (Photo| Courtsey)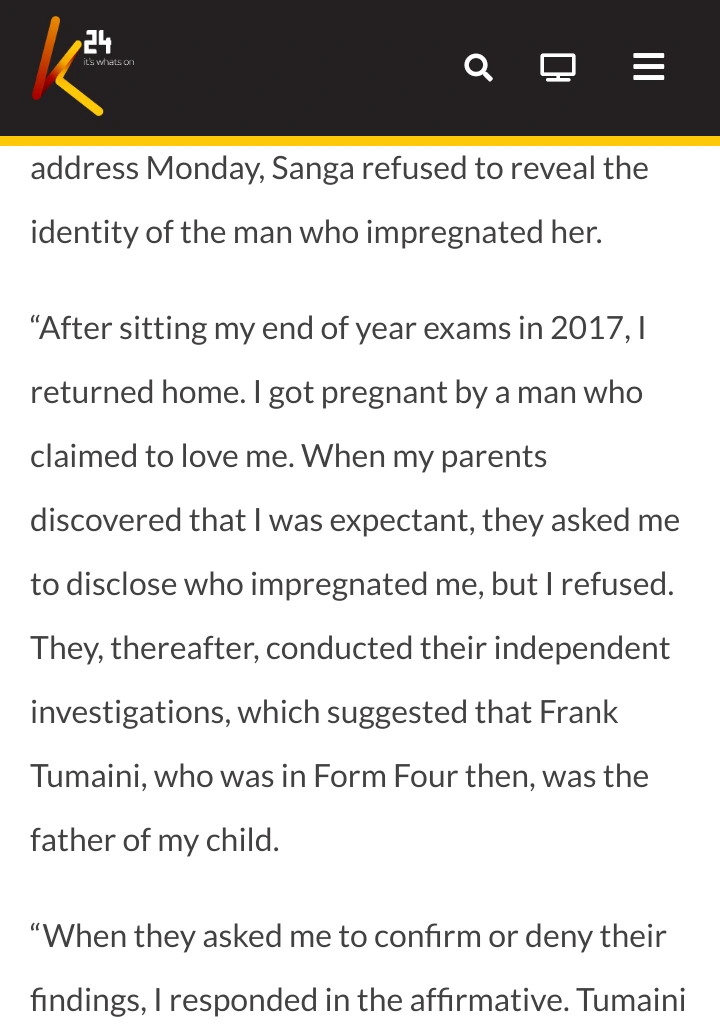 (Photo| Courtsey)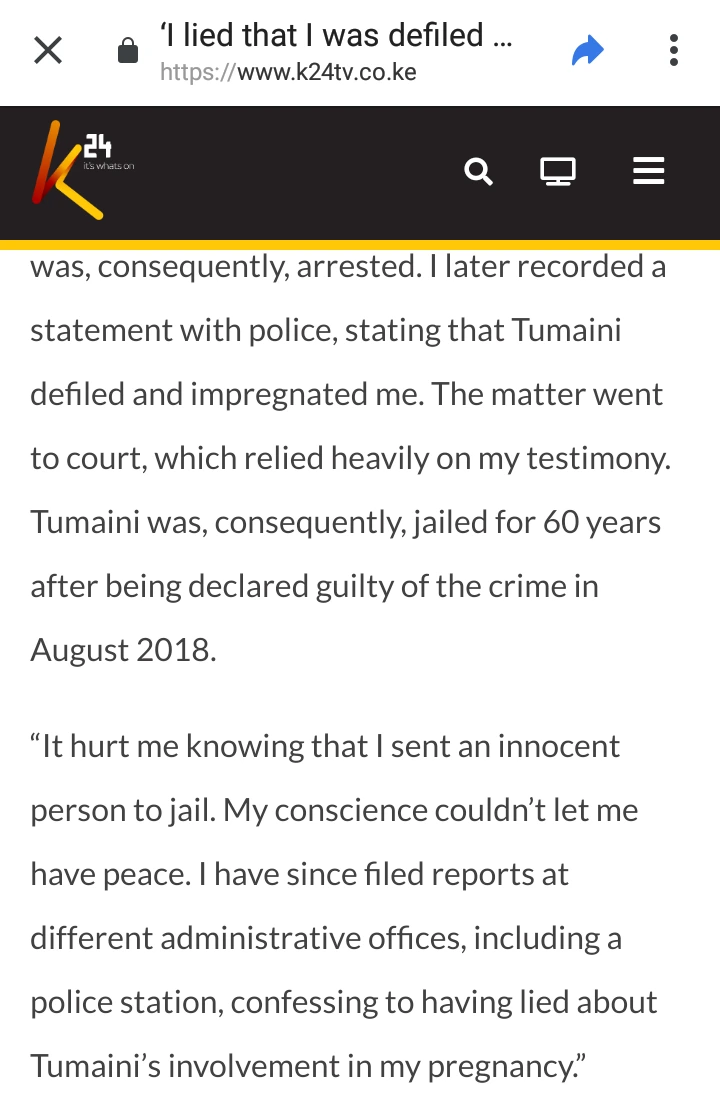 (Photo| Courtsey)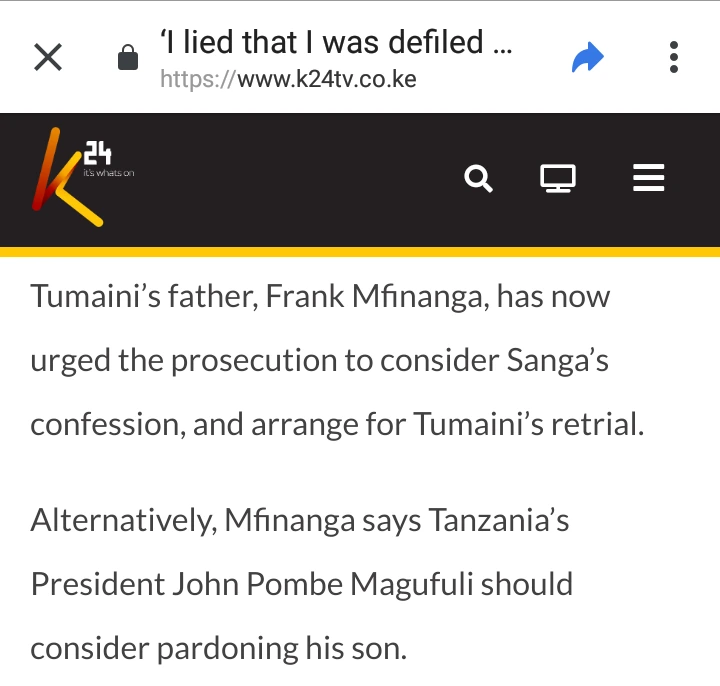 (Photo| Courtsey)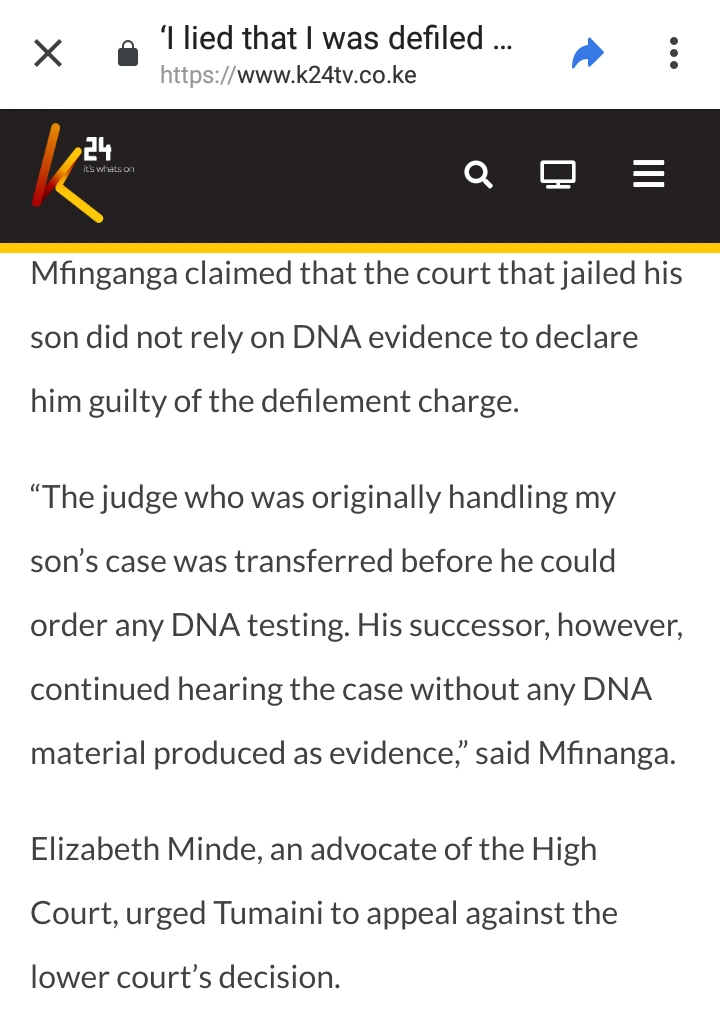 (Photo| Courtsey)
A girl from Tanzania known as Maria Sanga has confessed to falsely accused her neighbour Frank Tumaini for impregnating her in 2017. She said her boyfriend impregnated her instead. This is so bad and disappointing. Who is to be blamed? Share your thoughts on this story with us.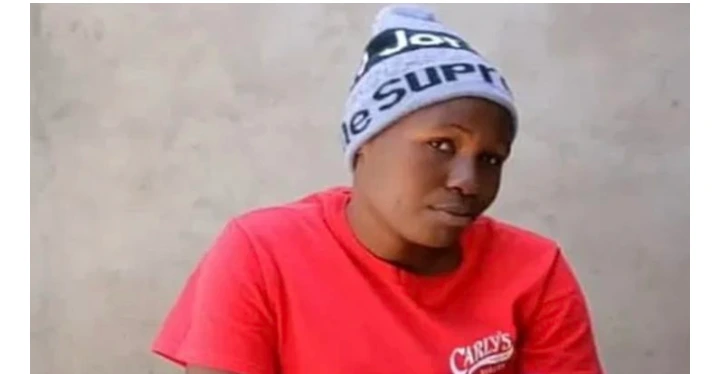 (Photo| Courtsey)
Here are some of the reactions from Netizens.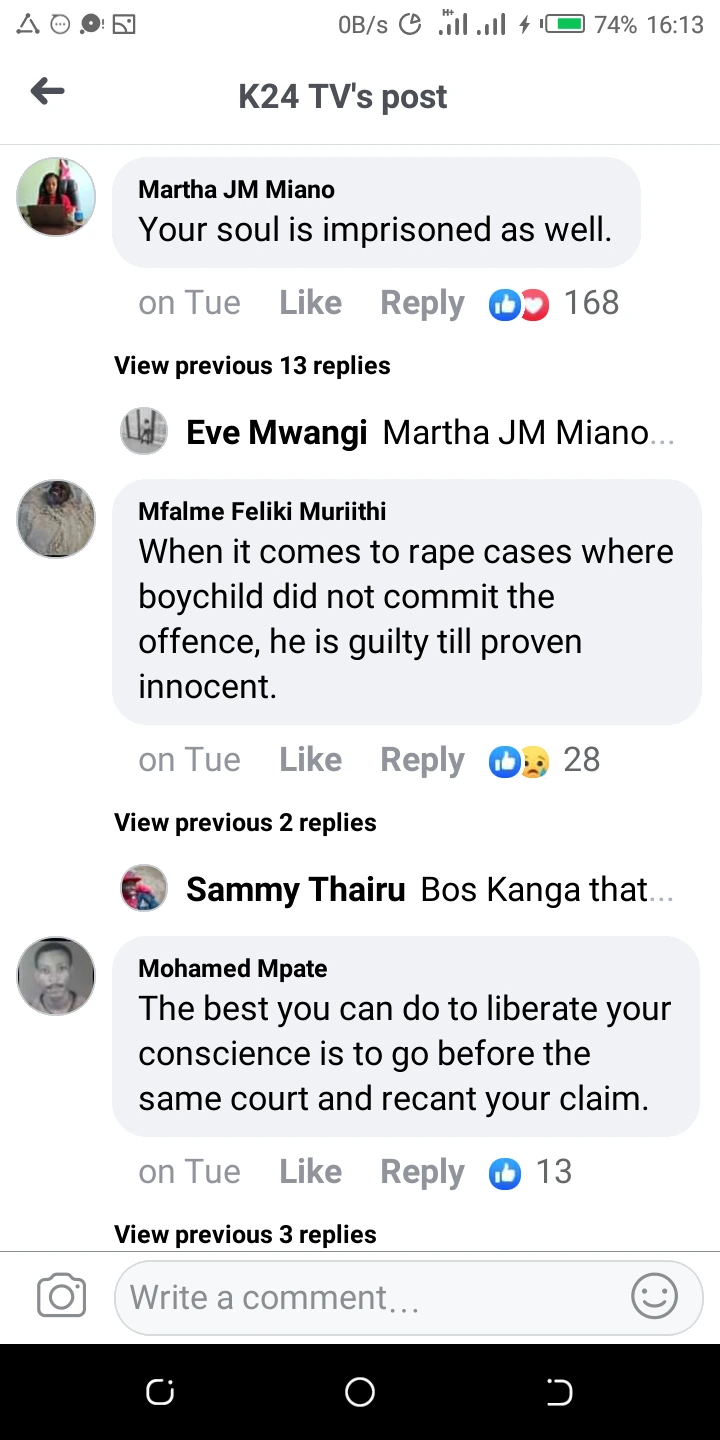 (Photo| Courtsey)