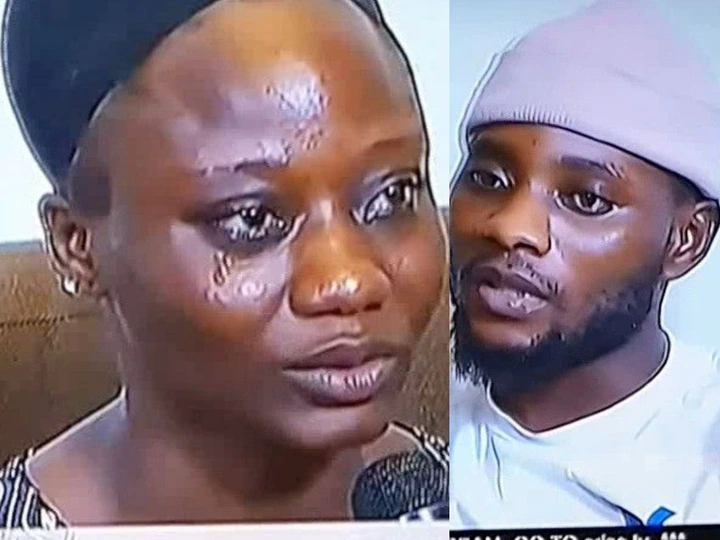 Many days after the widely condemned shooting on peaceful #ENDSAR protesters at Lekki Toll Gate in Lagos State, some of the victims have come out to share their awful experiences and how they survived the horrifying incident.
Many of the victims and their rrepresentatives who appeared before the Lagos state government judicial panel on Friday, December 4. Recalled their ordeals during an interview with newsmen,
One Mr Edwin Augustine revealed he still has a bullet in his body, he further that he joined the protest on that fateful day and eventually got shot at by the military men who stormed the protest venue where the unarmed protesters were gathered.
"I was at the snooker board that night but I don't know how to play snooker. I was standing with him while he was playing. I was like let me go and check my phone that was charging. The lights went off and we were like what is wrong?" Augustine noted.
He added, "The next thing I heard was shooting everywhere. The guy that was leading me to the charging point was shot at the side. I received my own on my thigh. Right now the bullet is still isnide of me. It has not yet been removed.
"The next day I woke up and saw myself at Ikeja General Hospital. The bullet in me is giving me discomfort and affecting my leg, making it swell everyday. Sometimes my leg gets stiff.
Lamenting on the Nigerian government and security operative's denial on the incident, Augustine said: "Sometimes I wonder why the government is saying they didn't shoot at us while I am still having the bullet in my body'"
Speaking on the horrible situation he met his son in the hospital following the massacre, one Mr Tunde Odeyemi said the boy couldn't respond to him nor was he able to open his eyes.
He said: "I met him lying down, being treated at the corner of the hospital. He couldn't talk to me, he couldn't open his eyes. I was surprised to see him in that position.
"I had to try and see the doctor so he can be transferred to Ikeja. They wrote a letter that he should be transferred that night but they said there was no ambulance. It was the next day in the night that they brought us to the emergency ward in Ikeja. That very day, they asked us to go do an X-Ray of the brain. When the doctor studied it, he noticed that there was blood at the front and back of the brain and he said that is why he (the son) cannot say anything now and that when they start giving him drugs, the blood will vanish."
"It was about 5 days later that he started talking. He did not get himself well until when they discharged us from the hospital."
Speaking on her brother who died during the incident, one Olufunmi Aiyedungbe told newsmen that her brother was shot in the head. She noted further that they were initially looking for her brother because he doesn't live with them, adding that it was unfortunate they got informed via a Whatsapp message that he is at LASUTH and they have been expecting his relatives.
She said: "I am speaking on behalf of my brother Aiyedungbe Gabriel Ayoola. He was shot in the head. We were actually looking for him because he doesn't stay with us so it was like two days before he passed on that somebody sent this(a message) to me on WhatsApp. They wrote it there that he is at LASUTH and that they are looking for his family. So we went to LASUTH,
"They said he was unconscious for like two weeks. By the time we got there, he had opened his eyes and he was moving his hands but he couldn't talk. They were feeding him through his nose. There was sore all over his body because they did not turn him for a long time. I think he did not get medical attention. That was what led to his death eventually".
Watch video of them speaking below: