This is story of this young lady who shared her story on twitter makes me to understand how men that enable Ladies entitlement mentality.
If a man can hurriedly do this to a lady he barely know, a girl he met at a place with overly priced drinks, loud music and where you vibe with a total stranger, what would became of the ladies when they agree to be their girlfriends. If they demand for your kidney or any sensitive and vital part of your body, it shouldn't be out of place because you have given them the platform.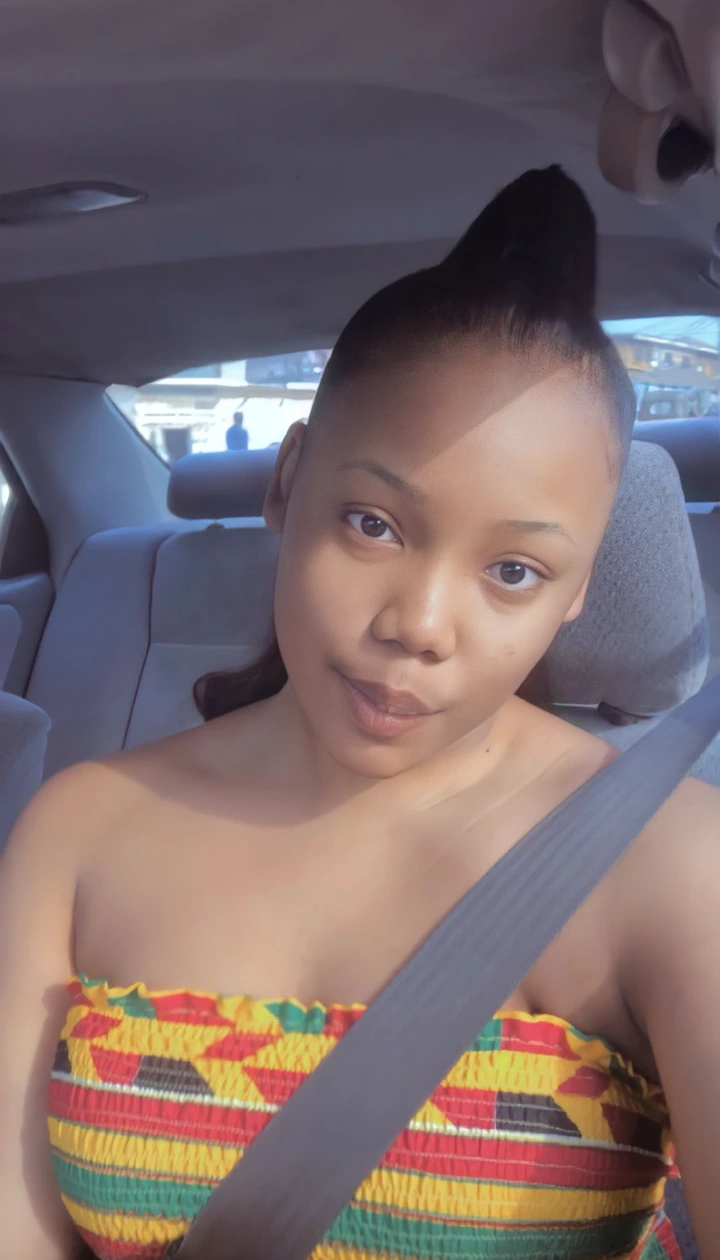 This young lady by name Chidinma took to her twitter with the handle @The_chiii to share her encounter with a man at the club. According to her, she went to the club with a man friend while they were sipping their drinks, a man from the VIP section sent one of his boys to go call her. According to her, she did not answer him let alone give ears to what he had to say.
Minutes later, the said "big man" came by himself and started spraying money on her in the presence of the man she came with. To me, that was the height of disrespect for the man that she came with. Although she said that she did not go with the "big man" because she loved and respected the man she was with, I wondered if she wasn't in love with her boyfriend what would have happened? Maybe she would have gone with him.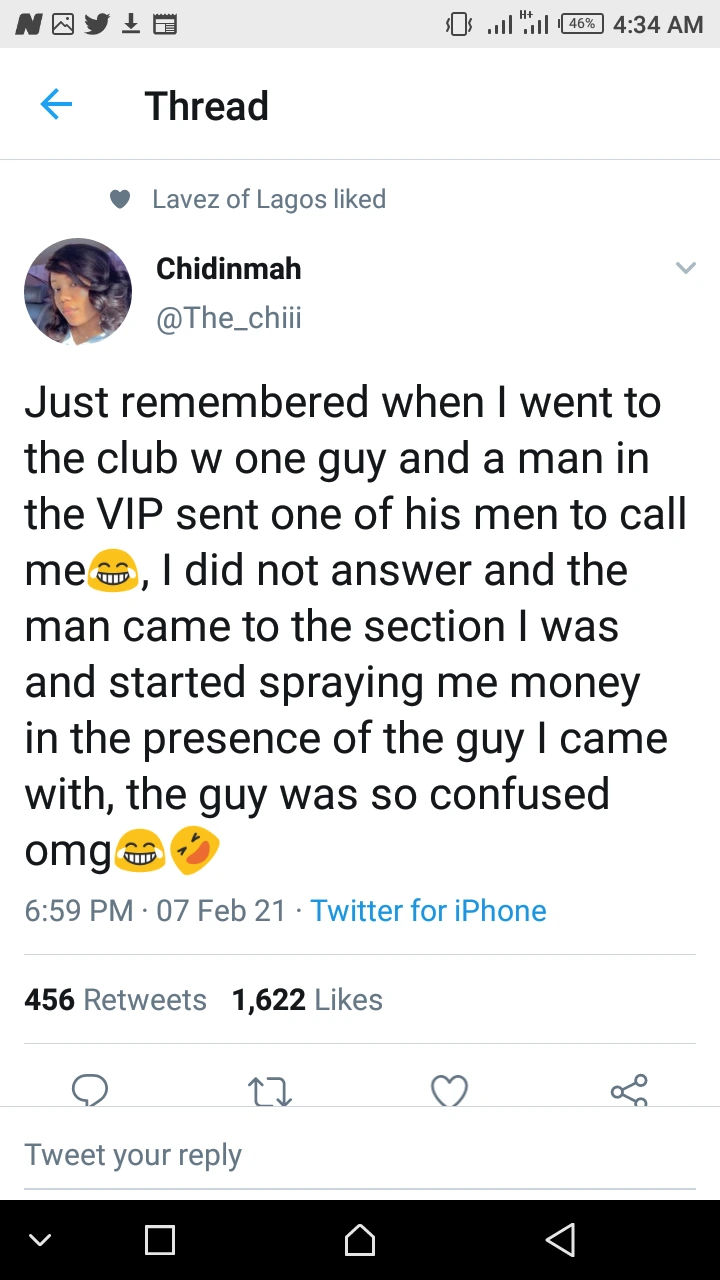 But I want to ask the men, how will you feel if a man does something like that to you? What will be your reaction?
Checkout peoples reactions to this