The former Nigeria's Agriculture Minister and the head of AfDB, Akinwumi Adesina has been dragged on twitter for defending the former Head of State, General Yakubu Gowon (Rtd).
It should be recalled that few days ago, the British Minister for Africa had alleged that the former Head of State looted the CBN when he was the Head of State.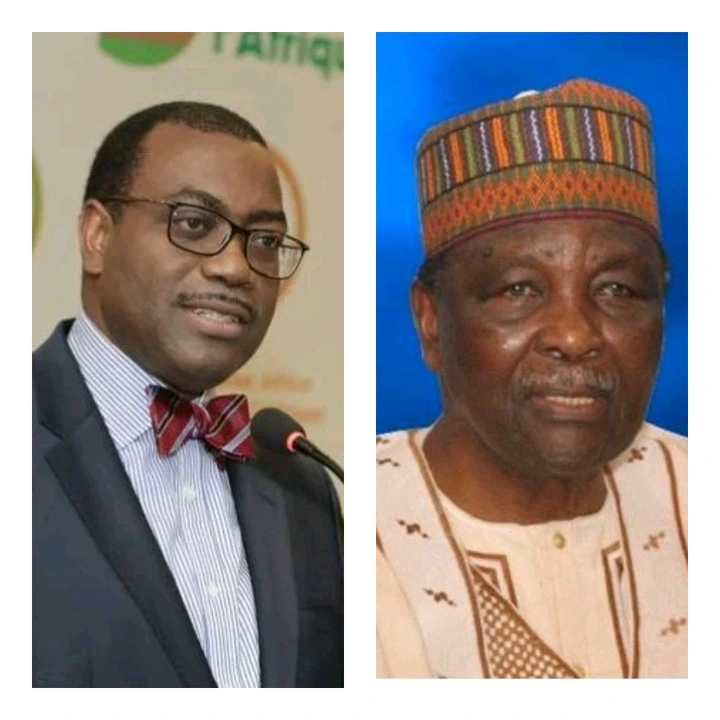 And early this morning, Mr. Adesina took to his twitter handle to defend Yakubu Gowon. In a tweet he made, he stated it clearly that General Yakubu Gowon is a man of grey honour, humility and integrity.
The full tweet could be seen below.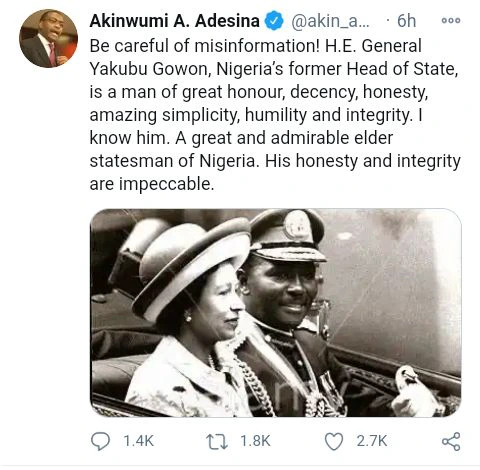 Shortly after making the tweet, a twitter user with the username @Donteewrites decided to drag Adesina for keeping silent when the issue surrounding the EndSARS was going on. The twitter user made it clear to him that he was silent in Lekki massacre, but now jumped out to defend Gowon. Stating it clearly that this is disgraceful. He ended by making it clear to him that they all are the same, irrespective of his bow tie.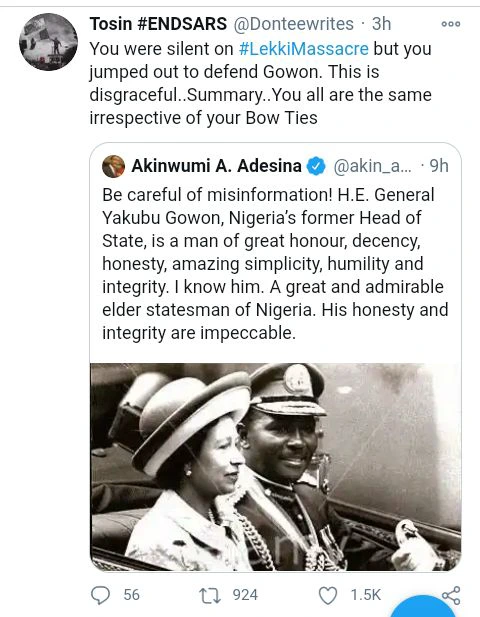 <p class="has-drop-cap has-vivid-red-color has-text-color" value="<amp-fit-text layout="fixed-height" min-font-size="6" max-font-size="72" height="80">Indeed they all are the same. They only show up when any of them is in difficulty or anytime he or she is attacked, but when it's a national issue, they all will keep calm. I remembered how the youths fought for him when he was going for his second term as the AfDB boss, but he decided not to speak when the youths needed him most. That's really sadIndeed they all are the same. They only show up when any of them is in difficulty or anytime he or she is attacked, but when it's a national issue, they all will keep calm. I remembered how the youths fought for him when he was going for his second term as the AfDB boss, but he decided not to speak when the youths needed him most. That's really sad