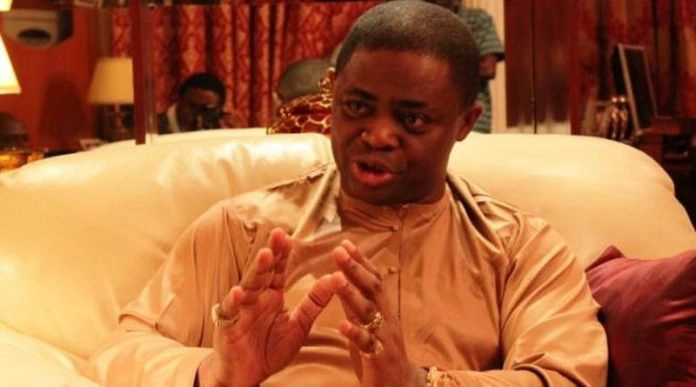 Former Minister of Aviation Femi Fani-Kayode has revealed some sponsors of the dreaded Boko Haram terrorist group.
In a post on his Twitter page on Monday, the PDP stalwart alleged that the terrorist group is sponsored by some middle east countries, European countries and the US intelligence.
According to Fani-Kayode, Turkey who recently reached out to President Muhammadu Buhari for help in the Israel/Palestine conflict is one of the major sponsors of Boko Haram.
The lawyer called on Nigerians to set their differences aside and collaborate to fight Boko Haram and its sponsors.
He wrote: "A little bird told me that Turkey, Iran, Saudi Arabia, Qatar, ISIS, Al Qaeda, Islamic Jihad, Abu Sayaf, Al Shabab, Taliban, Muslim Brotherhood, Miyetti Allah, M16, CIA, French intelligence & Islamist elements in Northern Nigeria provide funding for ISWA, BH & Fulani terrorists.
"To survive this Nigeria has a lot of work to do and we need a lot of prayer.
"We must set our differences aside and come together as one against the common enemy.
"No-one will come from outside our shores to help us solve our problems. Only we can do that."