Nigerians went out today as usual in continuation of the EndSARs Protest that started barely a week ago.
As a result of the consequences and negative effect that comes with the continues protest, which involves the closure of roads, theft, slowing down economic progress of the country.
The President of Nigeria (Muhammad Buhari) after meeting with the relevant stakeholders agreed to deploy the military to help out, not to harm innocent Nigeria's who are the ones protesting but to do everything in their power to calm things down.
Contrary to what the President told them, where it is plainly stated that citizens have the right to protest and express their grief with any questionable activity with a present from administration.
The deployment of military men tagged by the chief of Army staff (Gen. Brutai) as Operation Crocodile Smile, as since gone out of hand on the very first day of it initiation.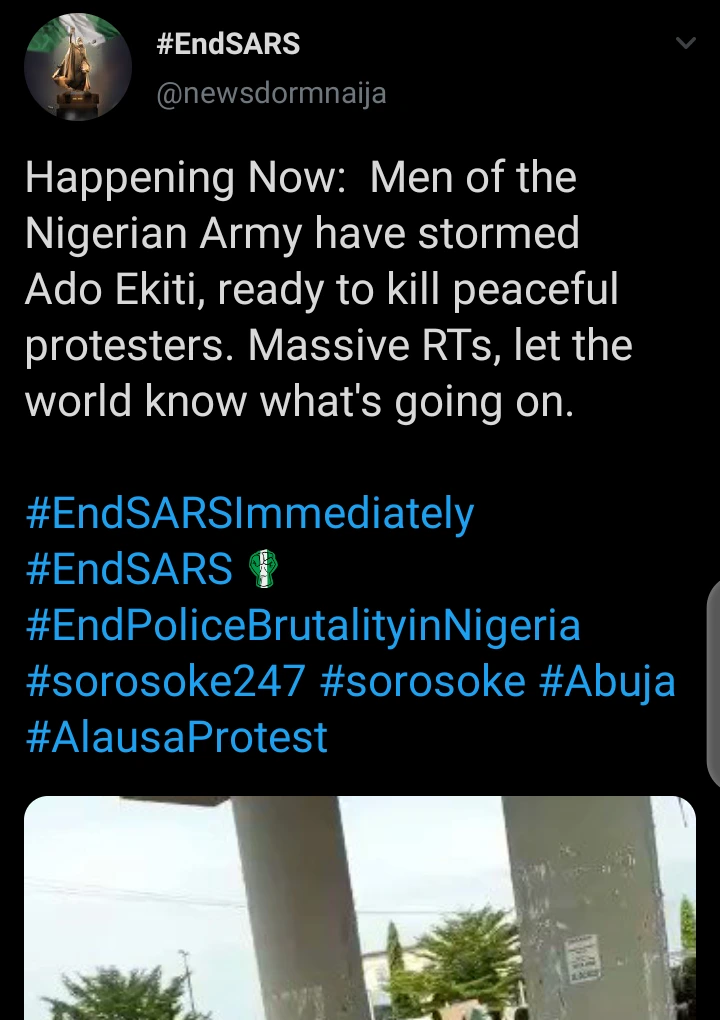 "Happening Now: Men of the Nigerian Army have stormed Ado Ekiti, ready to kill peaceful protesters. Massive RTs, let the world know what's going on."
A video that's gone viral, shows the moment a group of military personnel attack innocent Protesters, in the video they were holding weapon that look like a stick as they gathered on a single protesters. This is really pathetic.
See pictures from the video footage.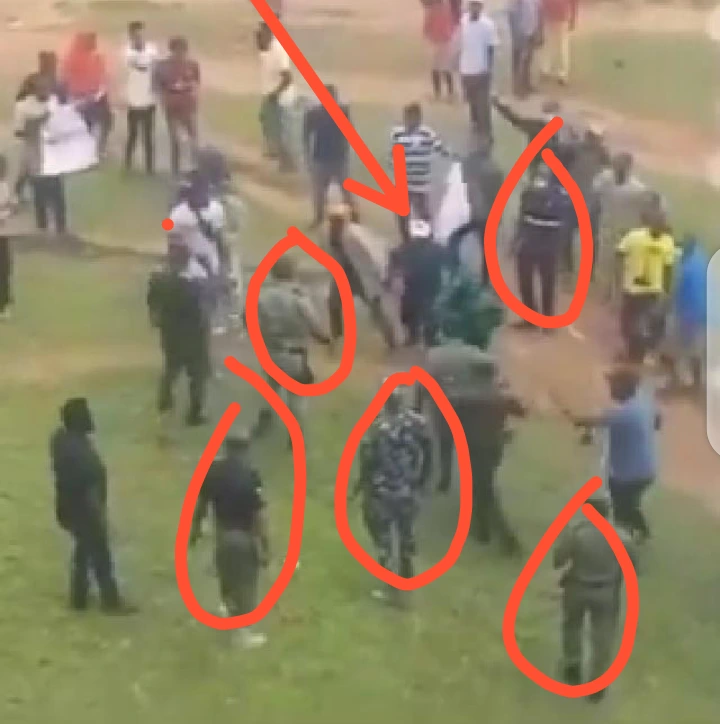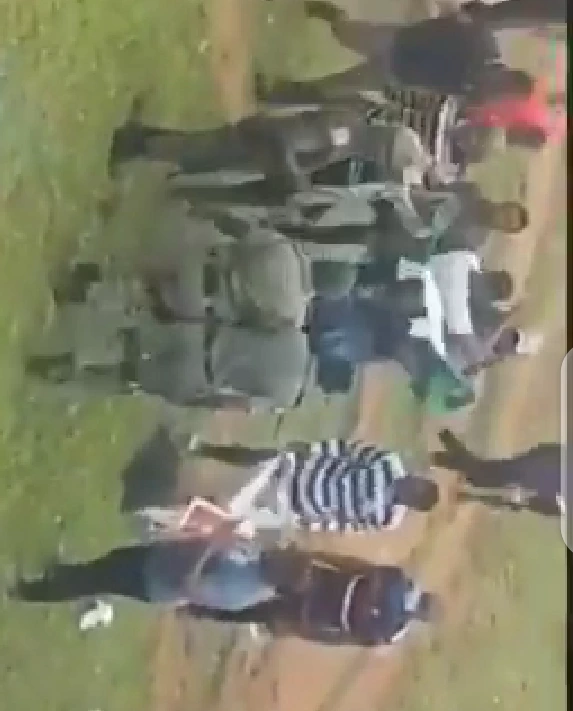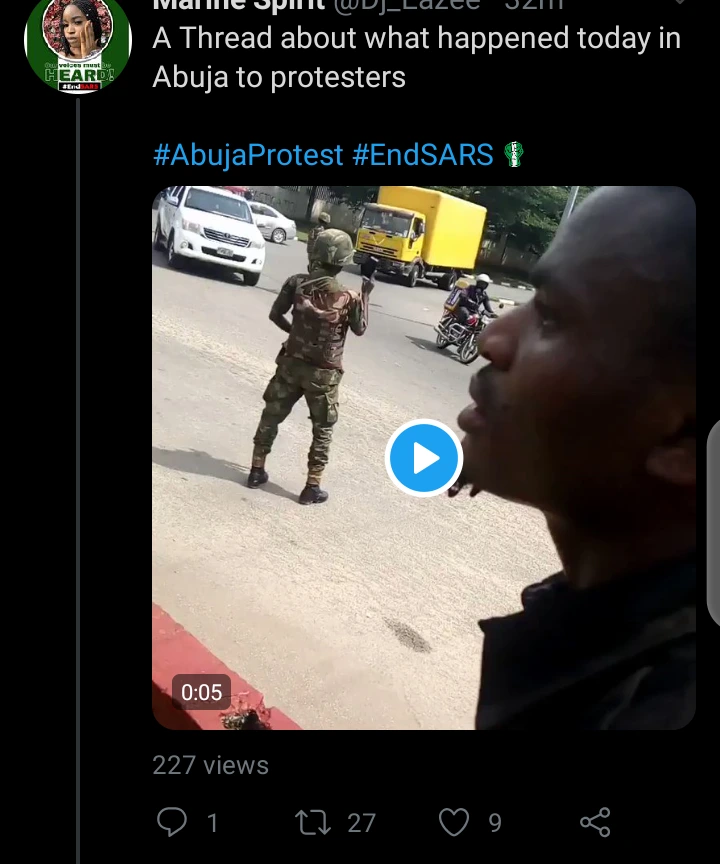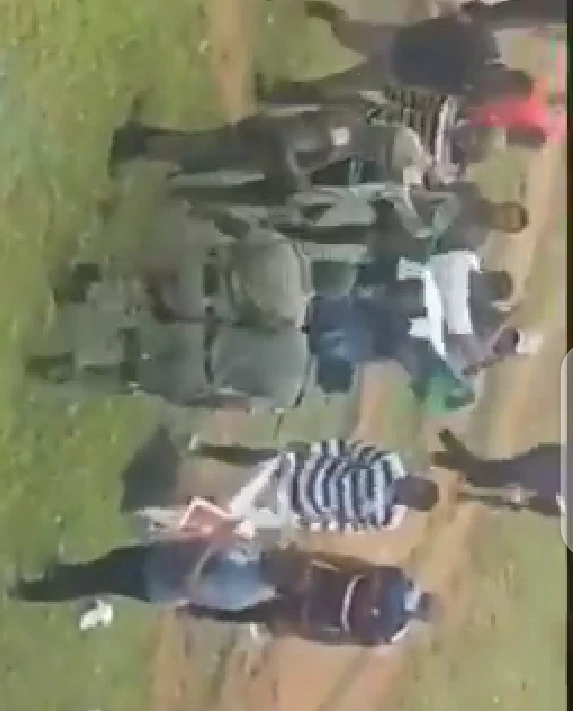 Watch video using the link below.
See how Nigerians Reacted to the video
@Smart_feelin "Let's make use of our brains now and call for Revolution it will change all the system of government and bring system of government that works for everyone else. Where a child of nobody will become somebody without knowing anybody. #ENDBADGOVERNANCE."
@Naija "This sad step will further complicate an already bad situation if the President as the C-IN-C allows the army to step into this. The death toll will increase and he will have more blood on his hands. He should rather speak and appeal to citizens & make them see him act on demands."
This called for justice, the world is watching, how can military men sent to ensure the environment where this Protest is going on is peaceful, are the same once inflicting pain. The President should do more by reacting to this video, if this what Major. Gen. Brutai asked them to do then, it really not fair.
Kindly click on the link or follow up button located at the right side of your Mobile phone for more related Articles on the EndSARs Protest and more related political news in Nigeria.
What are your thoughts on this, drop your comment in the comments section below.