Our country Nigeria sees a lot of travelling happen everyday. The two main modes of transportation used by the citizens are by road in cars and buses and by air in airplanes. Some also travel by sea though not very often. One mode of transportation that hasn't been utilised in full in the country is travelling by railways in trains.
This is because there isn't a good network of railway lines running through the country. The railway lines that do exist are in operation but have poor maintenance hence the low number of travellers.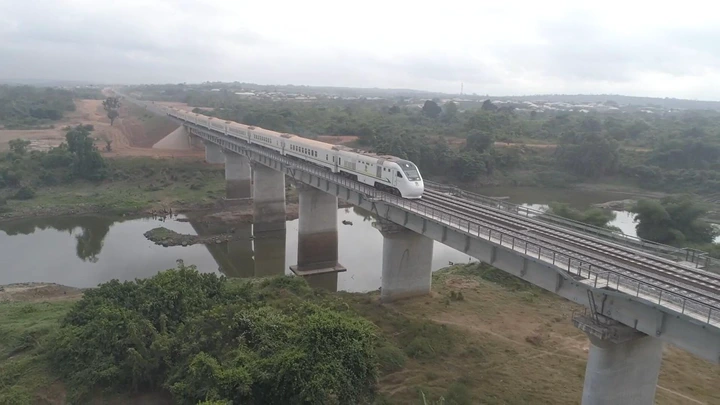 Fortunately, the country seems ready to bring back railway transport system back. Today, the China Civil Engineering Construction Corporation (CCECC) announced on it's twitter page that it had begun trial operations with passengers in preparation to launch a standard, modern, double track railway line in Nigeria. The railway line which is located along the main line of the Lagos-Ibadan railway line is the first of its kind in West Africa.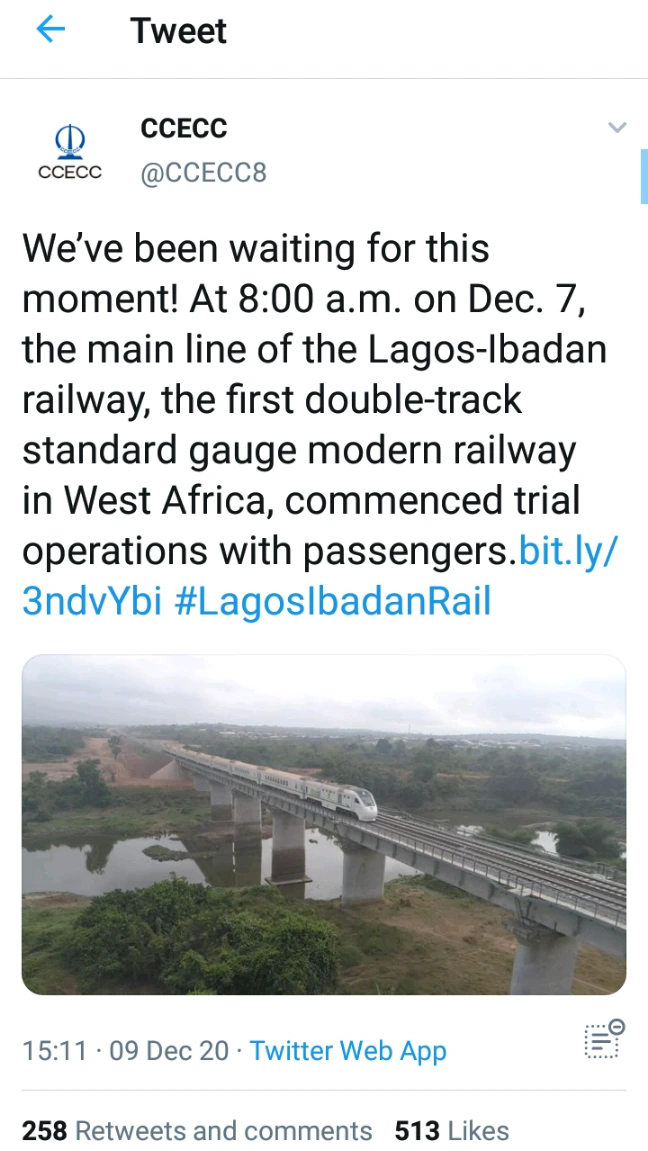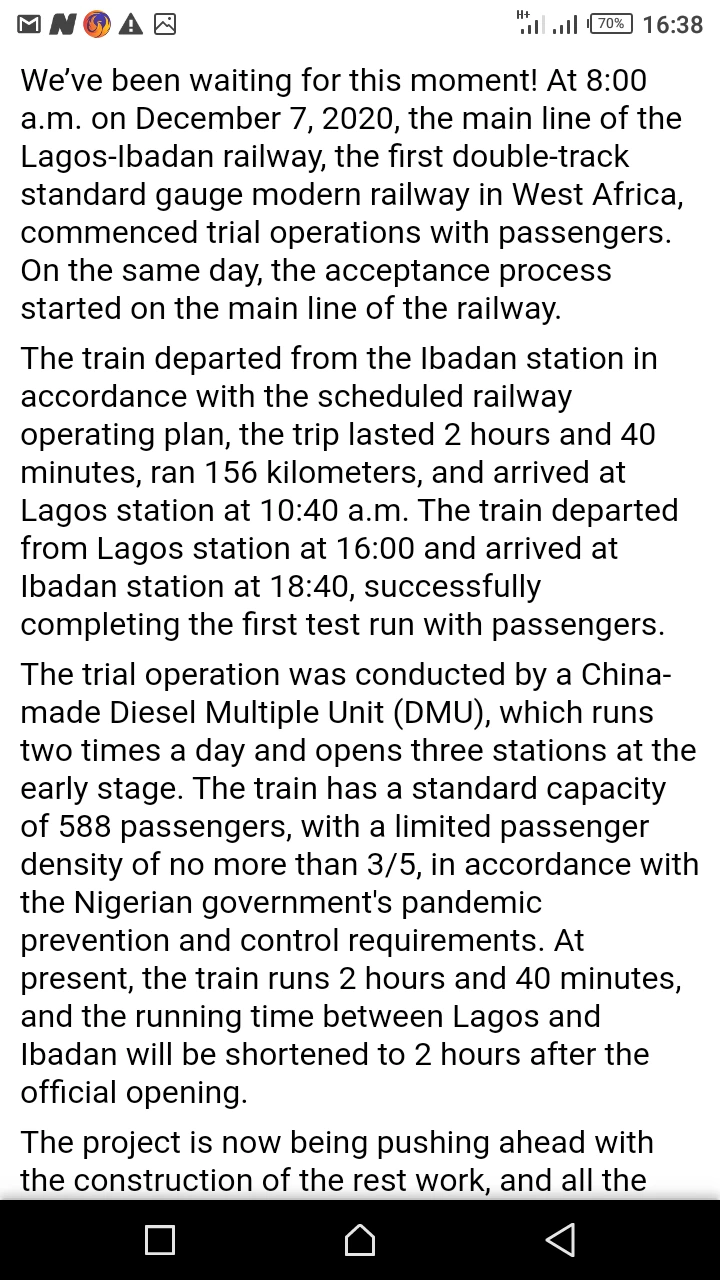 The trial operations lasted a combined 5 hours 20 mins after to and fro trips. The train took off from Ibadan at 8am and arrived at Lagos at 10:40am. It then took off again from Lagos railway station at 4pm and reached Ibadan at 6:40pm. The train has a capacity of 588 passengers.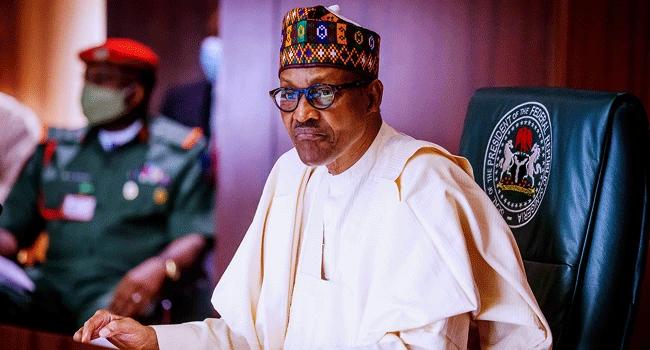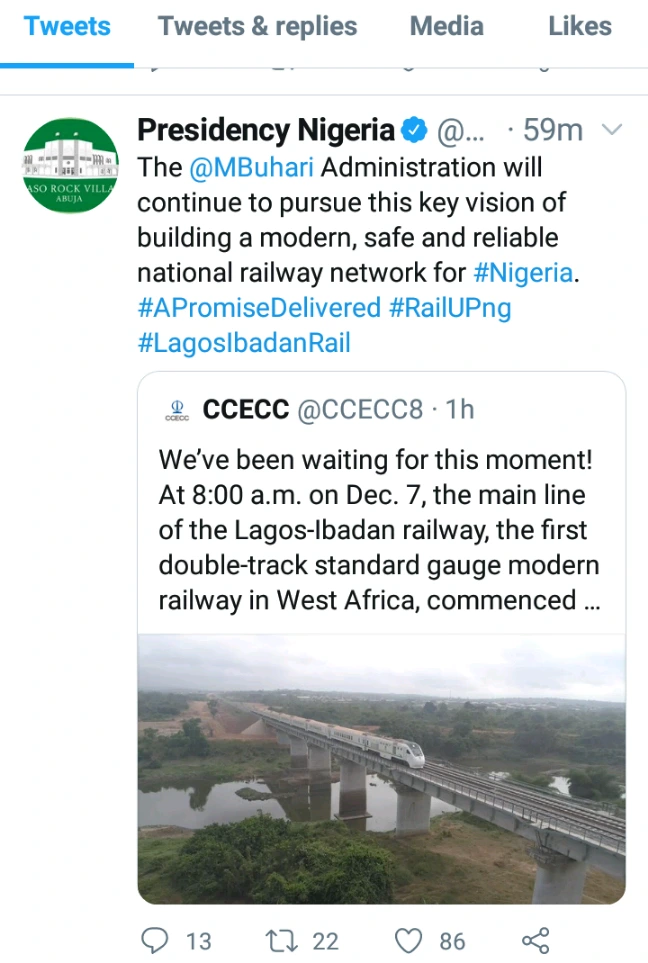 Soon after the tweet, the office of the president of the Republic replied the announcement saying that the Muhammadu Buhari's administration would continue to chase its vision of building a modern and reliable railway network for Nigeria.
Under the announcement tweet, there arose an argument concerning the ground breaking project. It started after one man credited the Goodluck Ebele Jonathan administration for starting the project.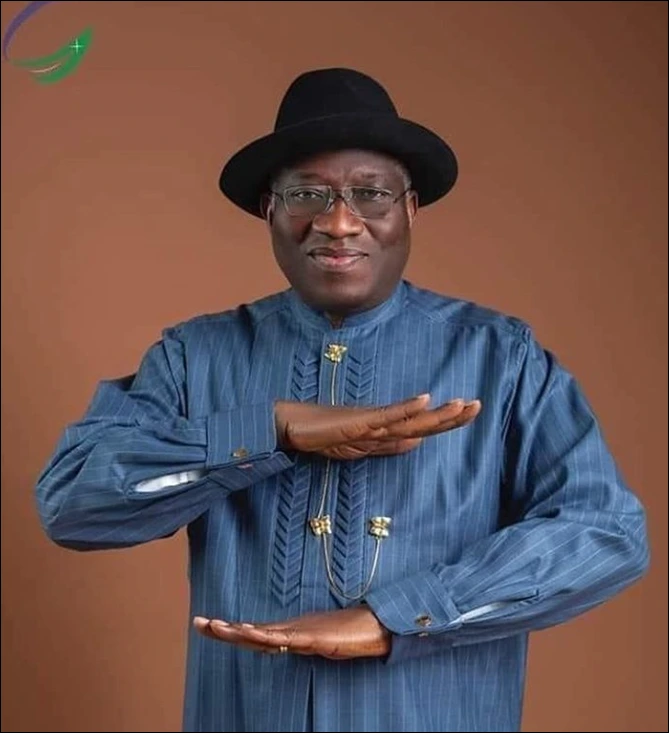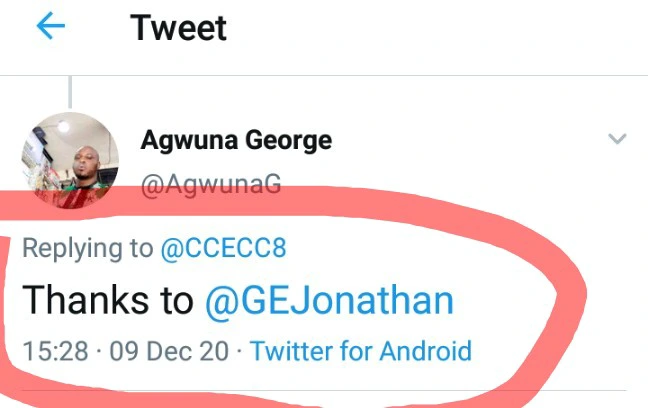 Most of the replies that followed were in support of the Buhari administration. One man even noted that the GEJ administration couldn't fund the Abuja-Kaduna Railway lines during the oil boom period of wealth.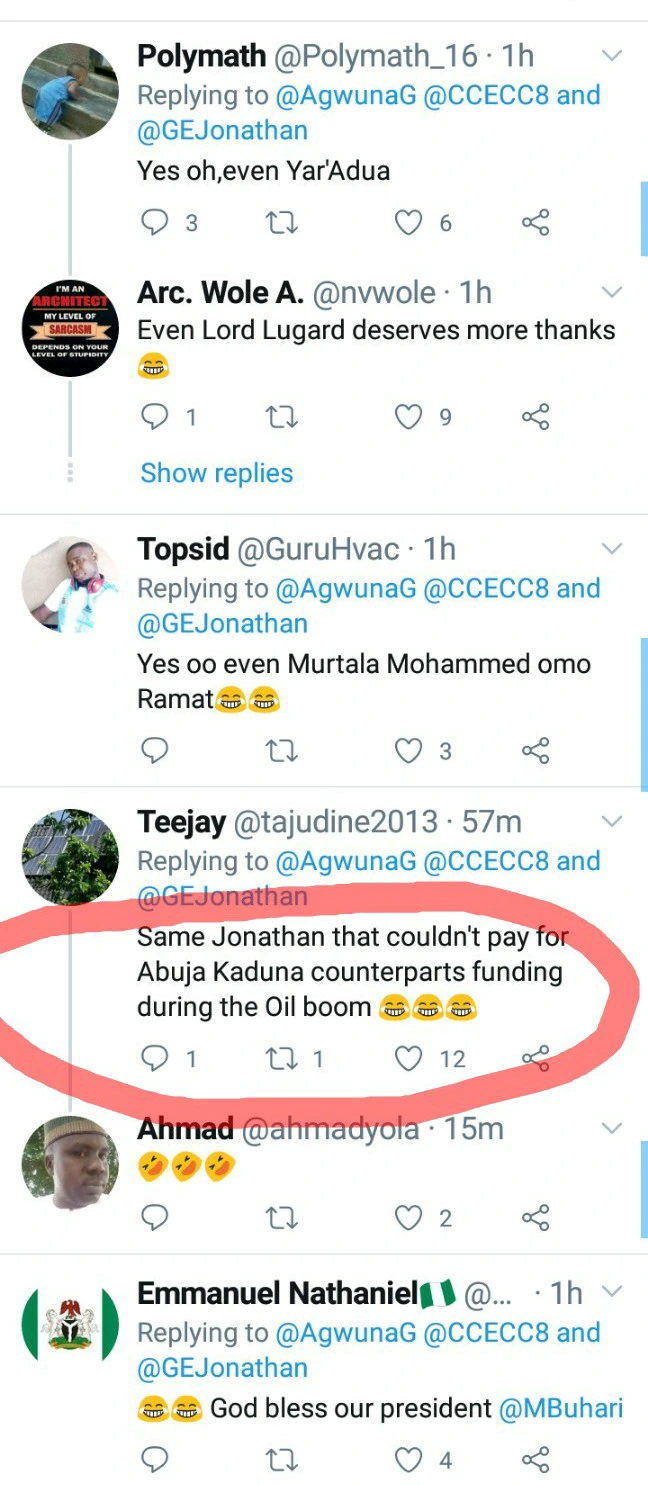 The man who credited Goodluck's administration has his facts wrong. While the Goodluck administration is responsible for the Abuja-Kaduna railway line, it didn't see the construction of the Lagos-Ibadan railway line.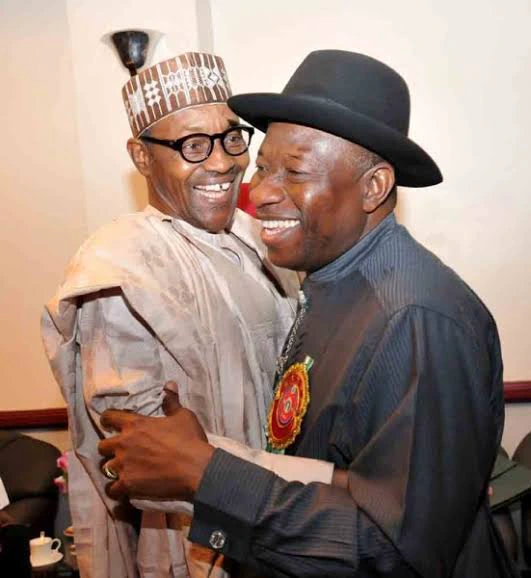 In fact, the Lagos-Ibadan project was given to CCECC during Goodluck's regime in 2012 but no work took place on the project. Construction only started in March 2017, deep into Buhari's administration. The 1.5 billion dollars project runs for 156.65 kilometres and was only completed recently.
It is one of the few things good Nigerians can say they got out of the Buhari administration.
Like and share