We've heard stories of how men marry women in Nigeria and in order to earn a better source of income they relocate abroad and that causes some of their wives to become exposed thereby bringing out their real identity and behaviour which has led to many cases of divorce and betrayal.
A Nigerian man who is known on facebook as Akara Oku took to his page to let the men know how to identify the kind of women they married.
He wrote;
"If you want to know if your wife is a good wife. Marry her and relocate to abroad, US precisely. That is the major yardstick to reveal who she is".
He went further to say
"Nigeria 🇳🇬 will reveal the kind of man you married and America 🇺🇸 will reveal the kind of woman you married. Chose your own revelations"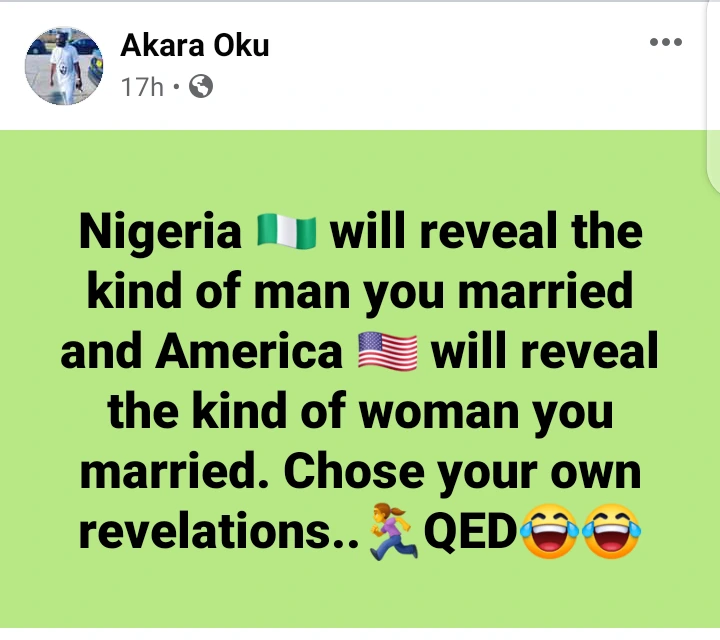 And it got reactions from Nigerians as expected. Some were of the opinion that a good woman will never change from what she was even when she is abroad.