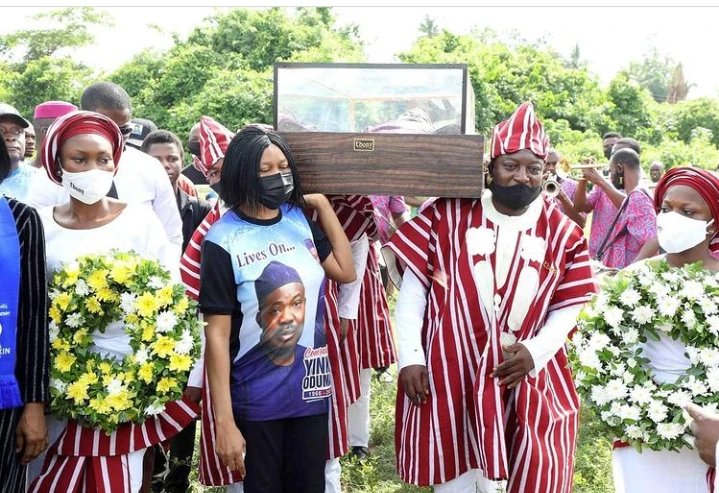 Prominent Nigerian activist and pro democracy activist Dr Joe Odumakin has buried her husband Yinka Odumakin who sadly passed away earlier in the month after a brief illness.
The popular Afenifere leader Yinka Odumakin's Death had shocked Nigerians and had left his window distraught.
Recall that Joe Odumakin had made it clear when her husband died that a part of her has been taken away by Yinka.
The event which started in Lagos had been taken to Osun state where Yinka was buried amidst friends, families and some prominent Nigerians.
In a move that was quite shocking and unusual, the bereaved widow, Joe Odumakin had joined the Pall Bearers to Carry her husband's coffin during the walk to the grave.
We could feel the love and bind between the deceased and the bereaved with this very touching act.
A number of people have reacted to this action, some called it an act of strength, some called it an abomination, others called it an act of love.