There was a certain time a lady on social media identified as Eno Patrick called out Mrs. Okezie for Allegedly snatching another woman's husband, according to her, she commented on a post made by Edidiong Akpan, she said: Mrs. Okezie is trouble herself as she clenched the husband of my friend that was married for 15 years, she also included that God is the one battling for her friend and she doesn't sympathize with the woman's circumstances because she is a husband snatcher but only pities the little son who was assaulted.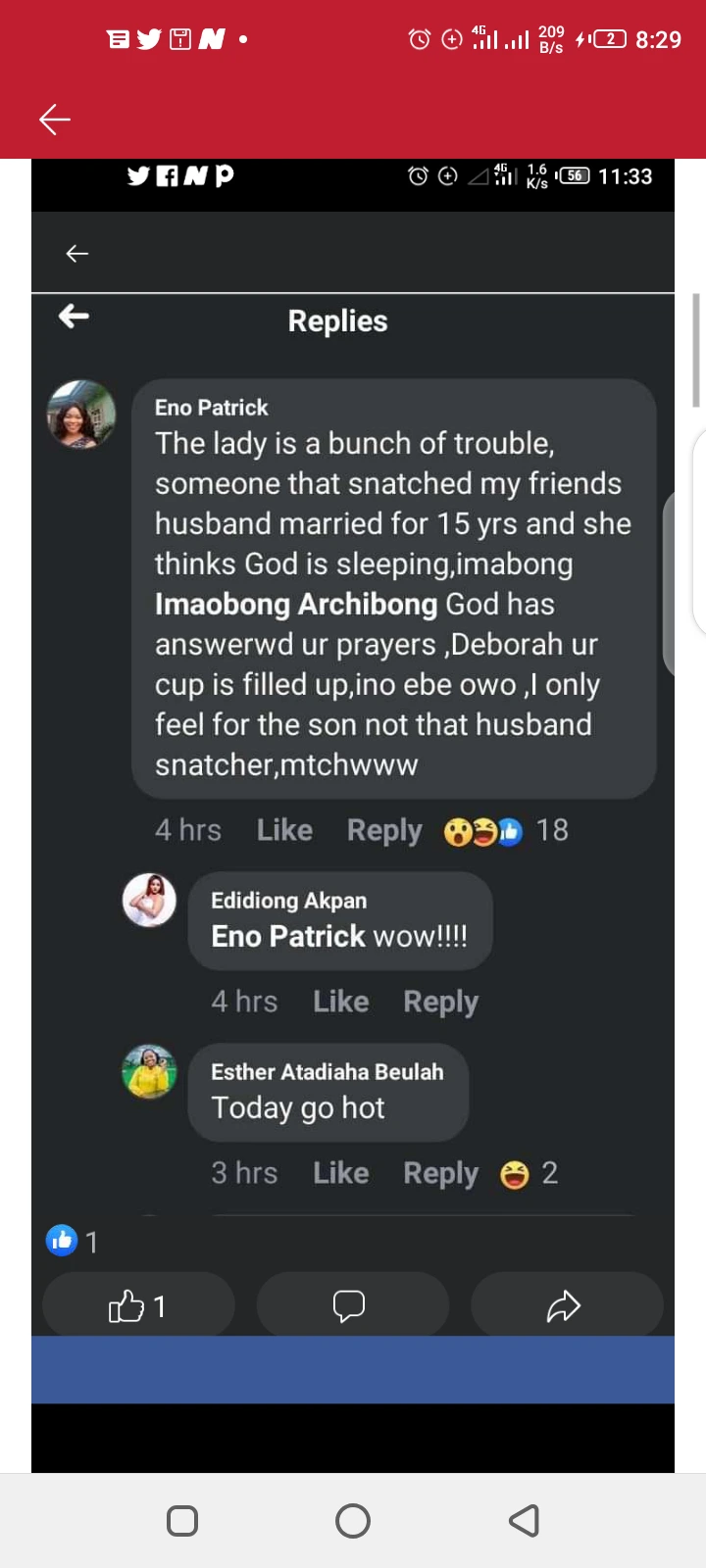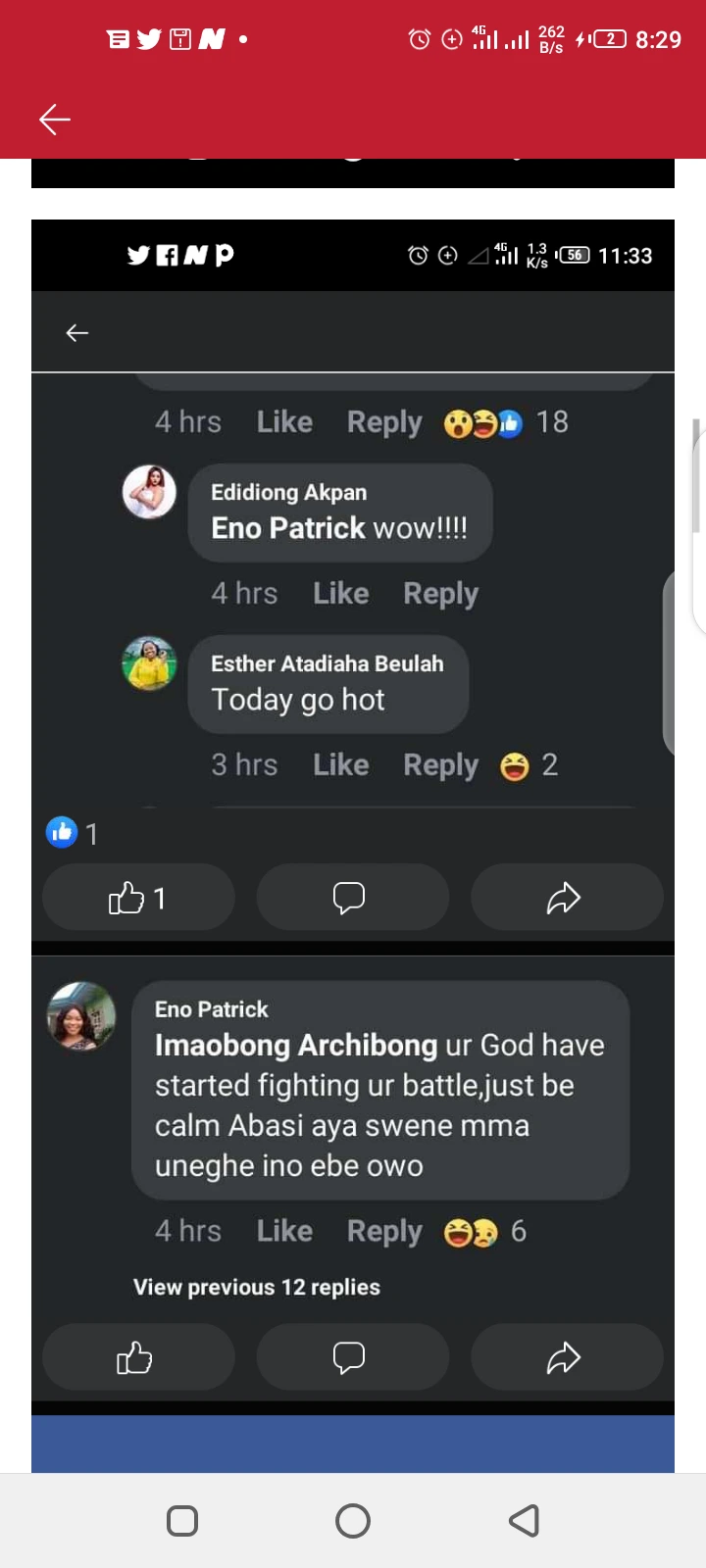 Mrs. Okezie reacted to the comment yesterday after some weeks and said the lady who her friend accused her of snatching her husband should let her be, she added that the woman has been sending series of messages and her husband wedding photos to her friends and telling them all manner if lies, she added that she will open up on why the husband left the lady for her.
Mrs Deborah Okezie, the mother of Don Davis who allegedly got assaulted in a Deeper Life School has recently taken to her Facebook page as she reacts against a lady identified as Imaobong. According to her statement, she urged Imaobong to leave her son alone.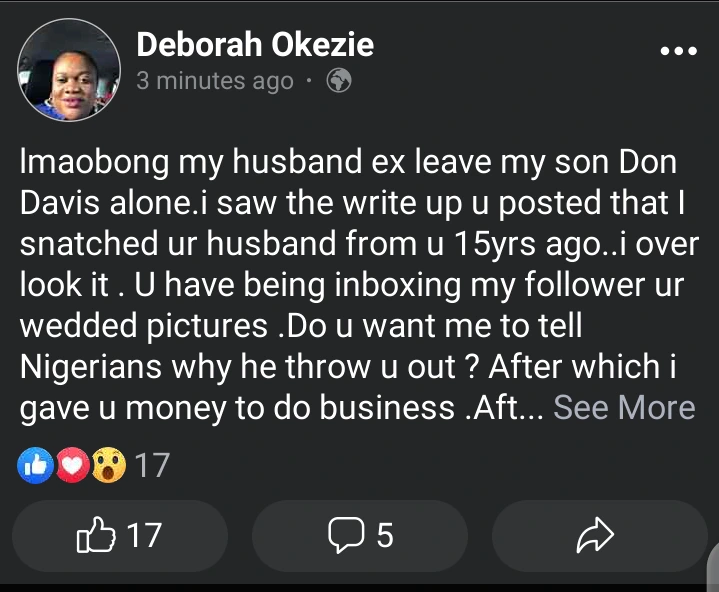 She was focused on the fact that the lady had earlier accused her of snatching her husband from her since 15 years ago, but she ignored it. Mrs Deborah claims that the lady is now inboxing her Facebook followers and sending the pictures of her wedding to them.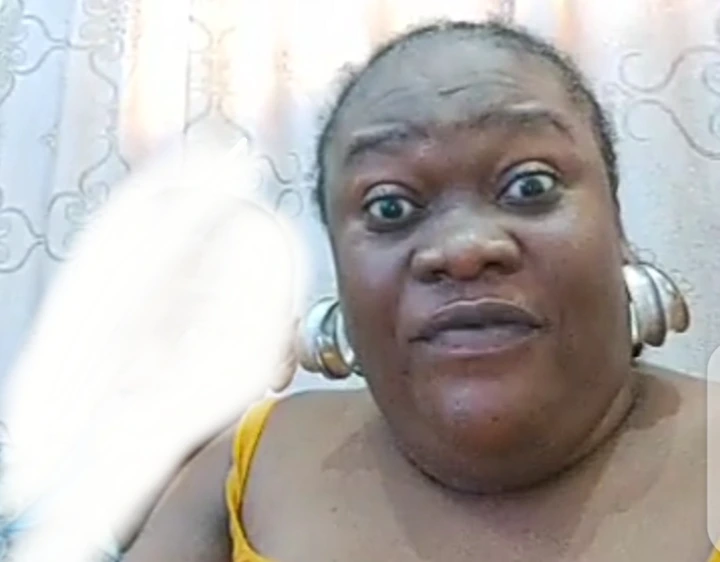 Mrs Deborah threatens to tell the public why Imaobong's husband threw her out of the house. She claims that she gave money to Imaobong and also assisted her when her elder brother was sick. Deborah urged her to be careful or else she will disclose her secrets to the public.
"Leave my son, Don Davis alone. I saw the write-up you posted that I snatched your husband from you 15yrs ago, I overlook it. You have being inboxing my follower your wedded pictures. Do you want me to tell Nigerians why he threw you out?
"After which I gave you money to do business, after you left your elder brother became sick, I assisted you. For the past 15yrs you have been in the life of other men. Why did you choose to make a public show of yourself with Don Davies case? 
"Please be warned don't let me dry your clothes outside!, respect your old age, let me remind you here that I am legally married. Keep to the order the court gave" — Mrs. Deborah Okezie Stated.
Here Is The Screenshot Of Her Post On Facebook: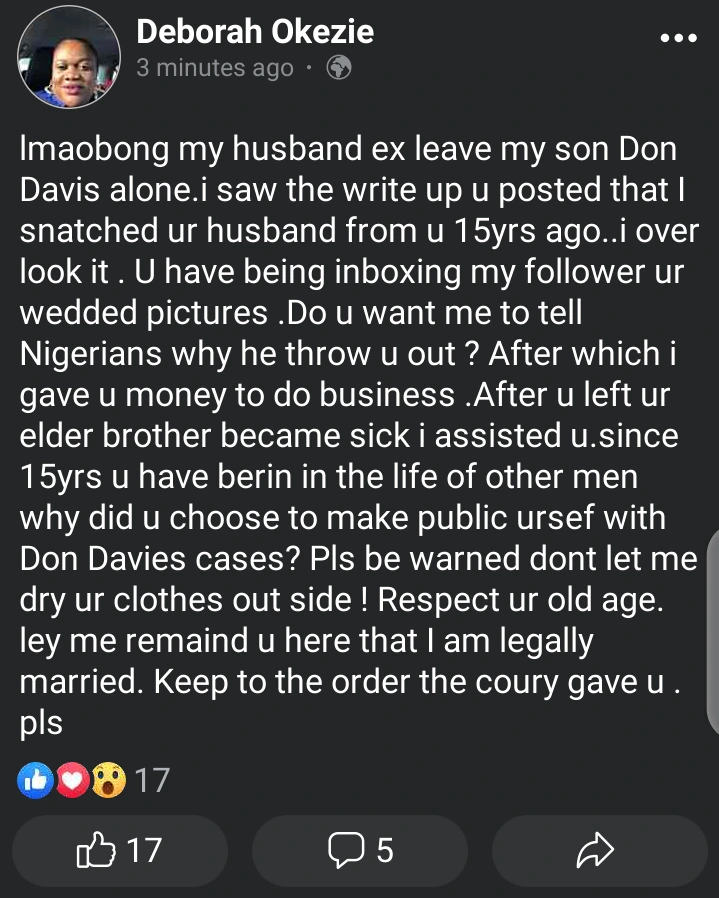 The accusation was first made open to the public through a Facebook user identified as Eno Patrick, she claimed that her friend's husband was snatched away by Mrs Deborah Okezie.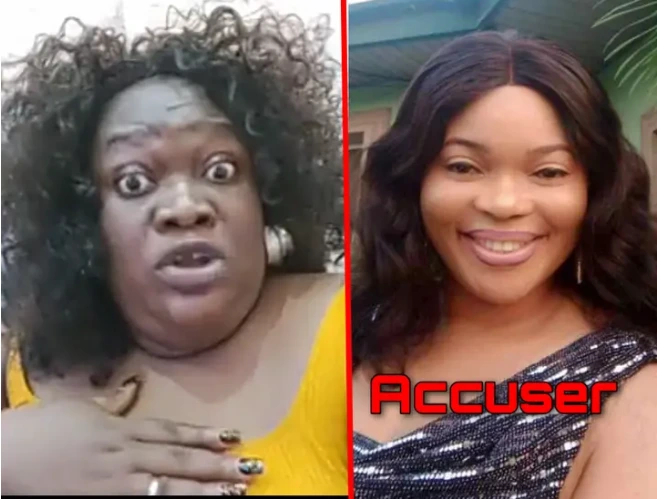 The merge photo above discloses the picture of a Facebook user who claims that Imaobong's husband was snatched but pictures of Imaobong haven't been disclosed at the moment.
The husband which is identified as Iniobong Archibong who was said Mrs. Okezie snatched reacted and said: what does she want to achieve in her actions? I have no regrets for my actions he added.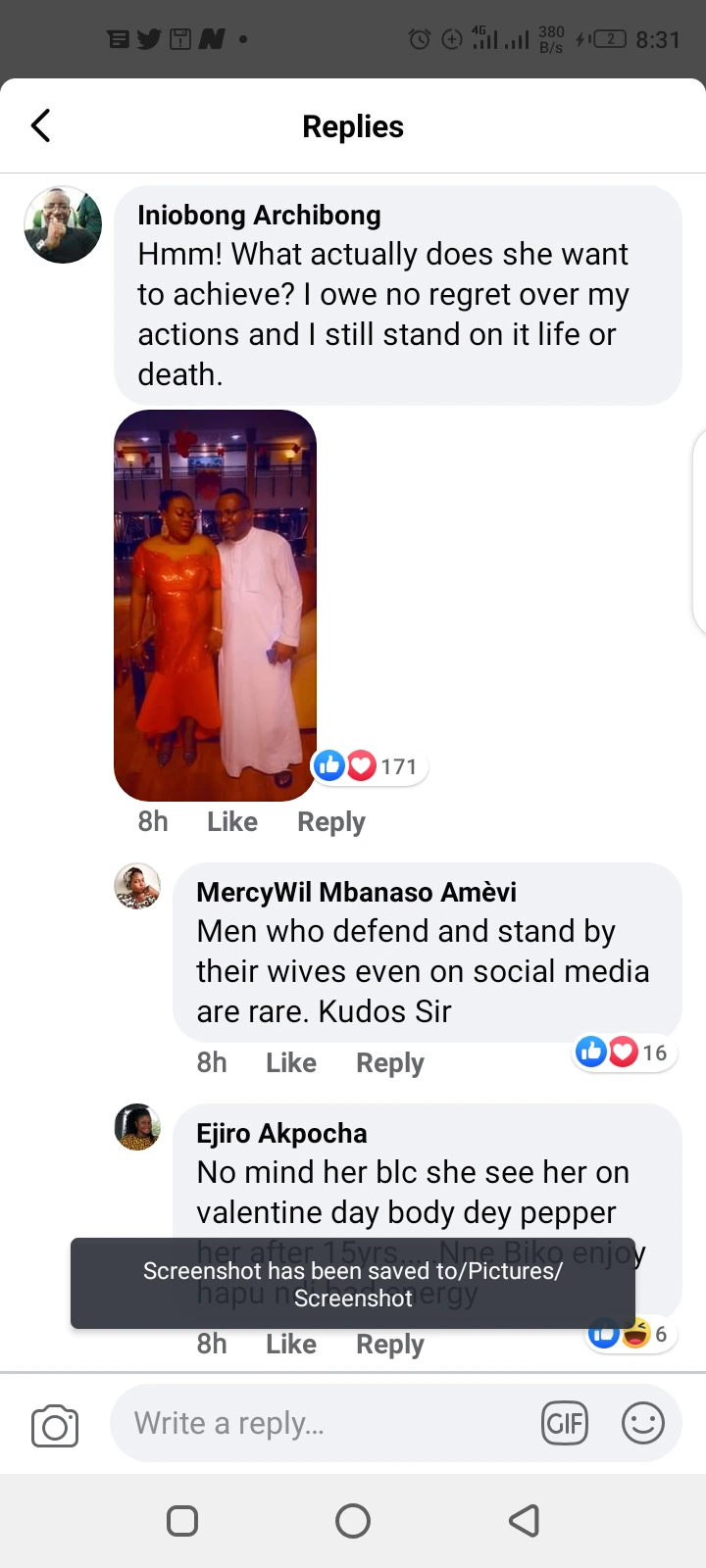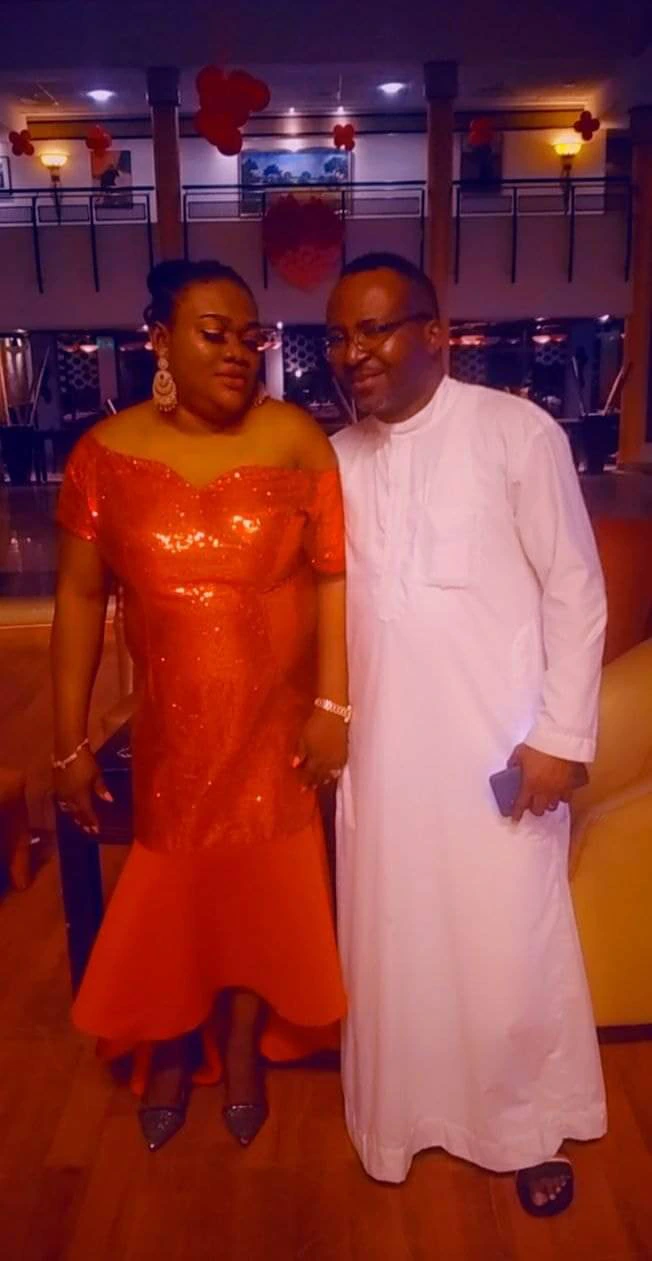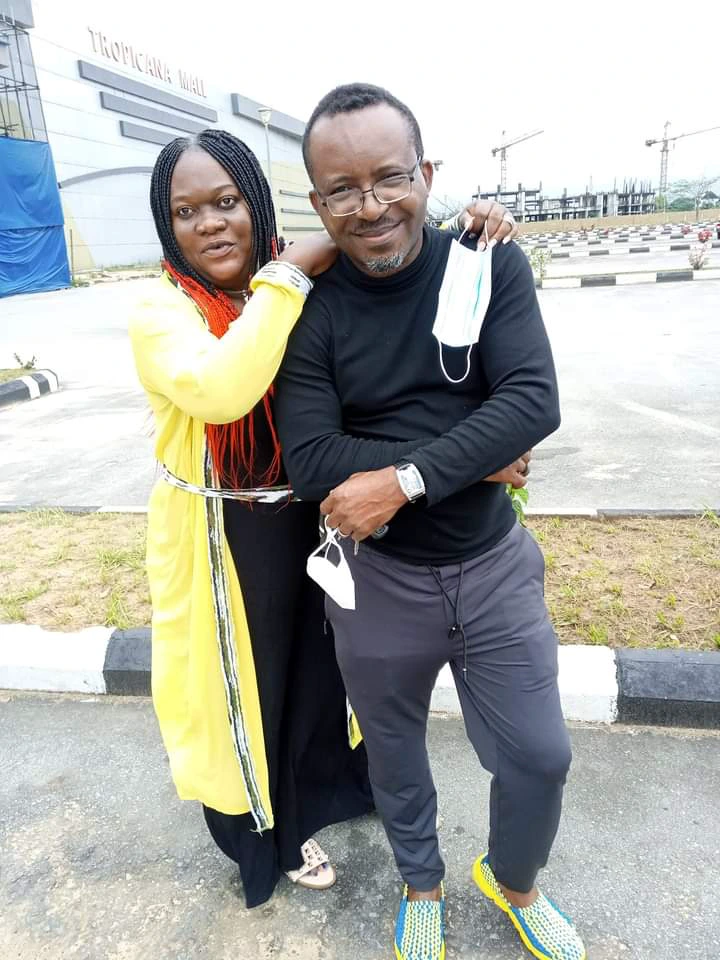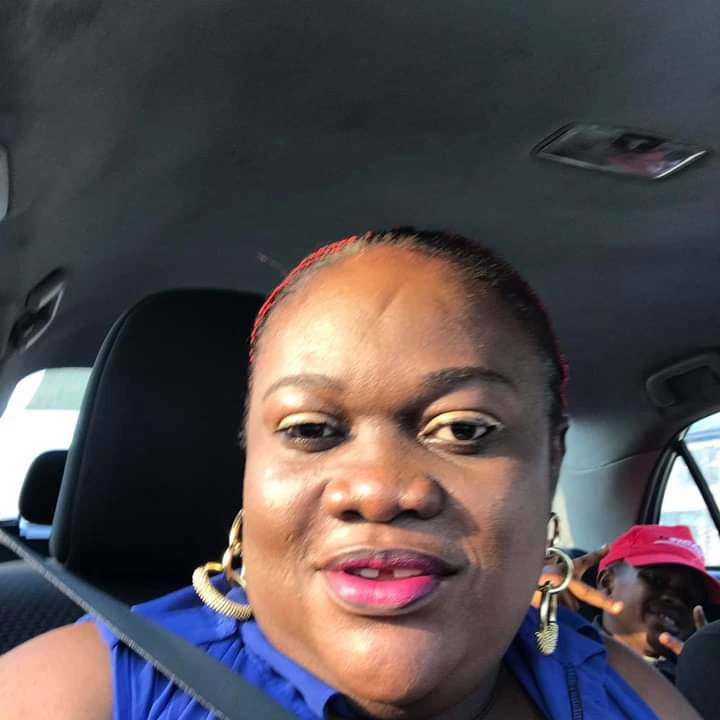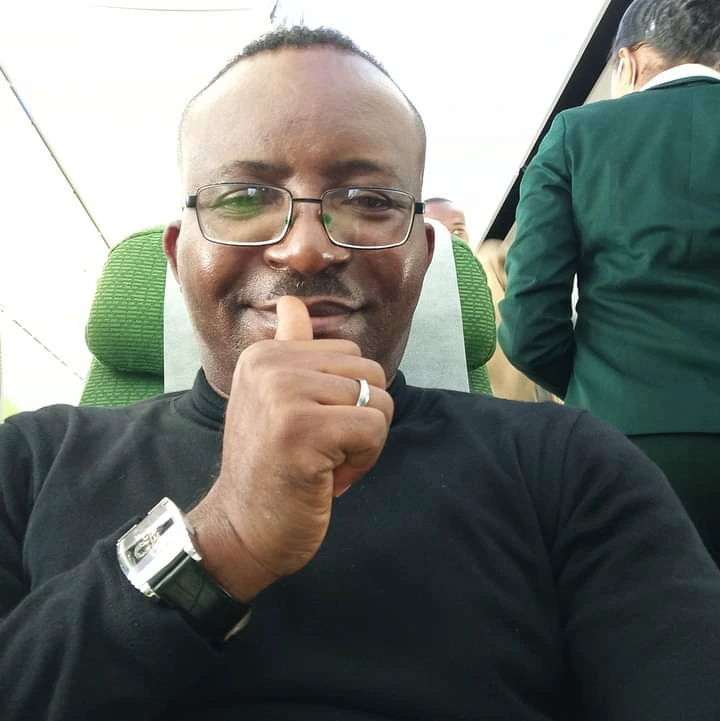 To me the man is old enough to know what's good for him, another is they can never snatch who don't want to be snatched and according to her husband, he is proud of his actions and 15 years ago is enough to let the sleeping dog lie.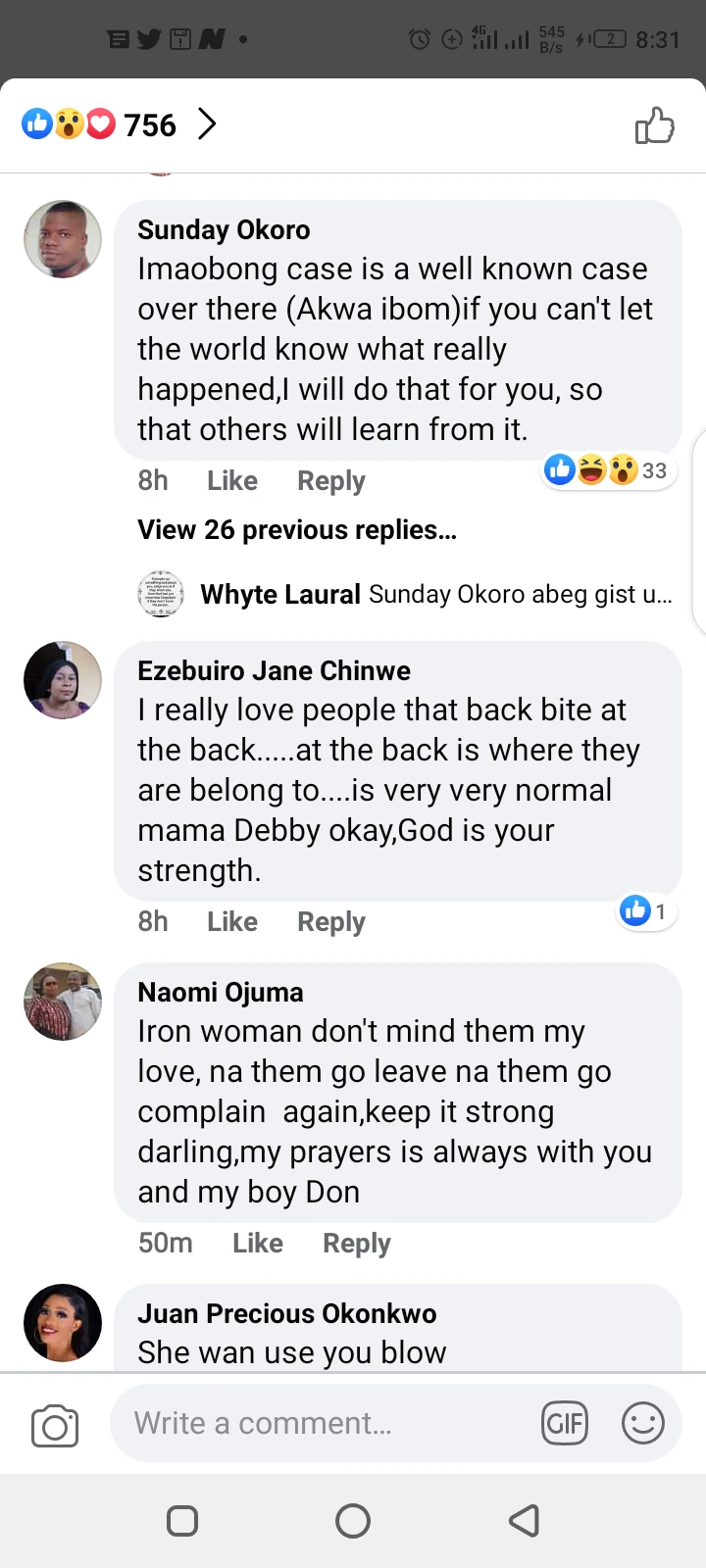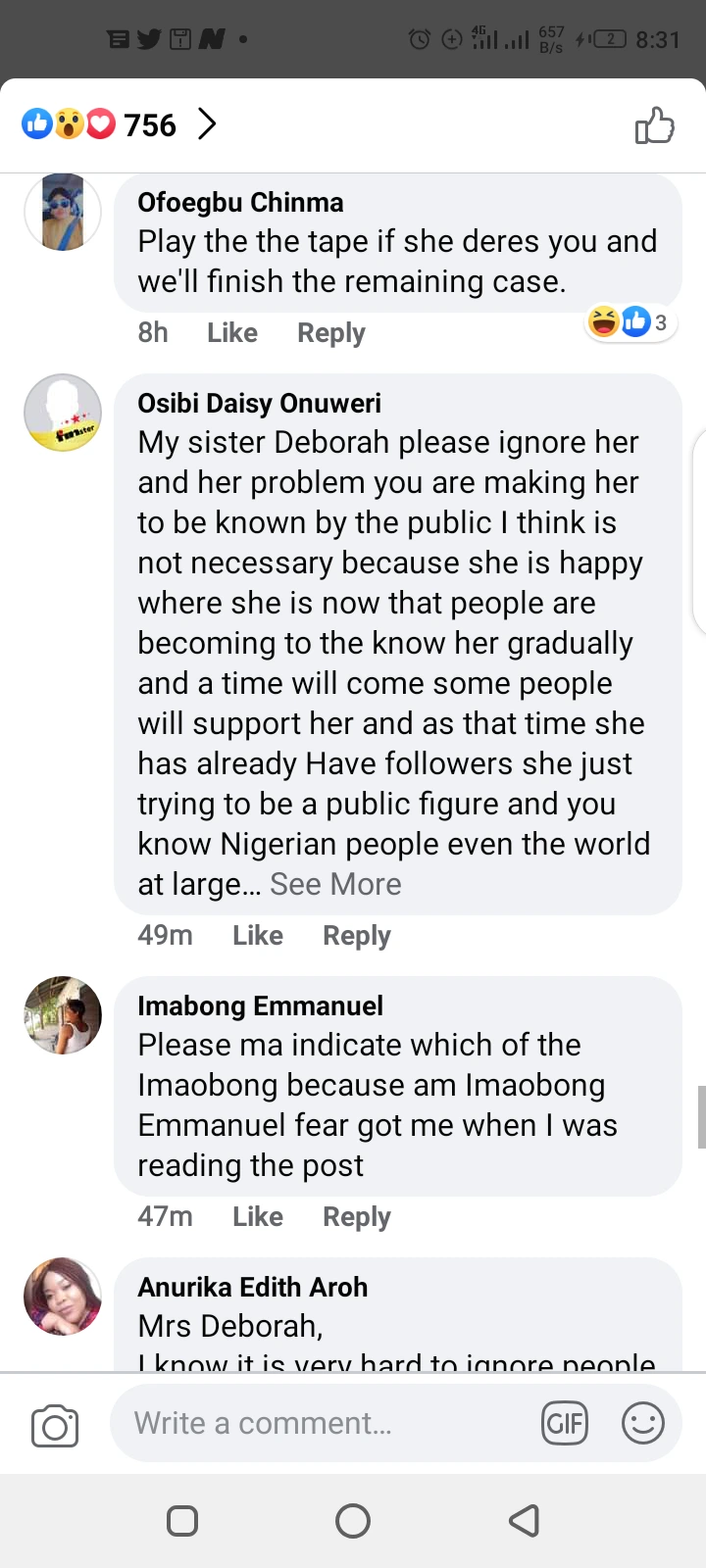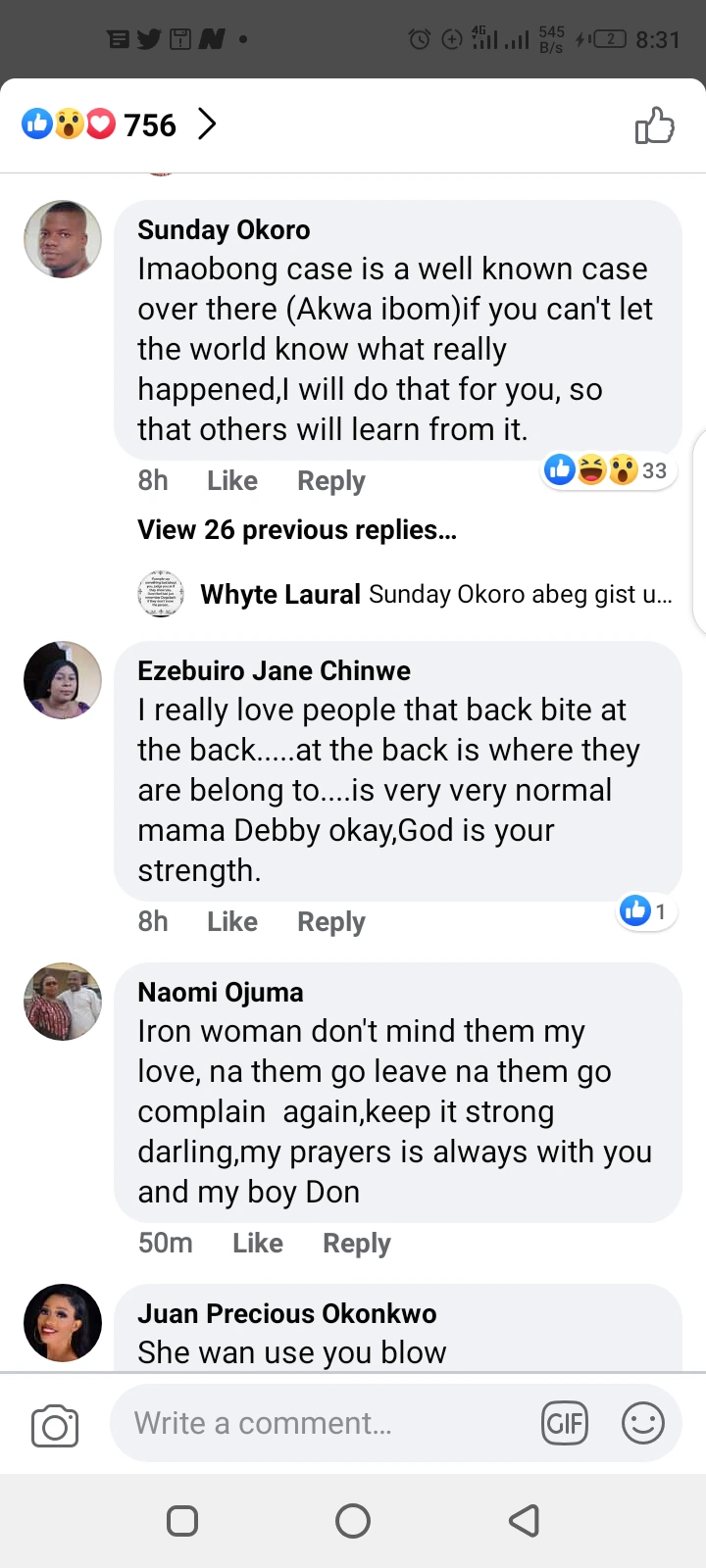 Be free to make comment below.