Marriage is always a time of happiness, blissful joy and an atmosphere filled with gladdened hearts, however, a certain scene has been spotted which is just quite the opposite of what marriage should be, after tears, anger and frustration befell a couple who were about to be joined in holy matrimony. Drama erupted in the city of Rivers state, Portharcourt as the lady discovered that her husband to be has been sleeping with her bridesmaid.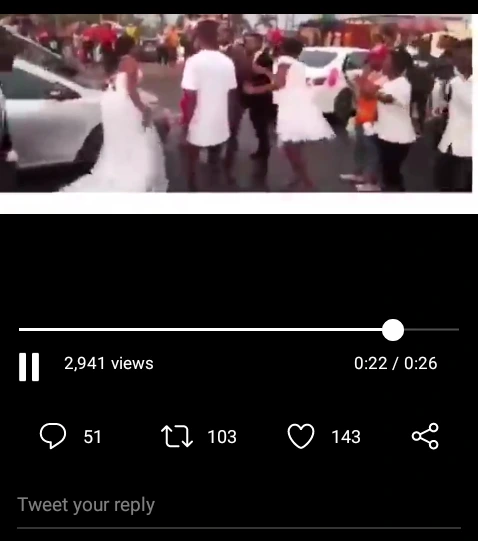 According to a report made by Oluyemi who shared the story and video of the incident, it was gathered that the bride, the woman discovered just while they were driving to the church that her husband to be, her own groom had been sleeping with her own chief bridesmaid. The lady who was heard asking why he could do such to her was in tears, as her white wedding gown washed itself on the bare floor.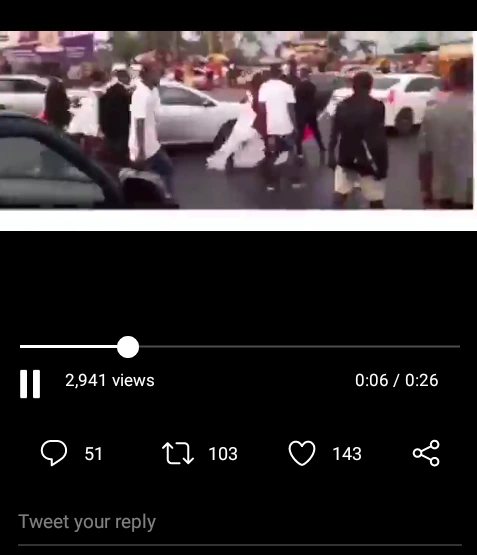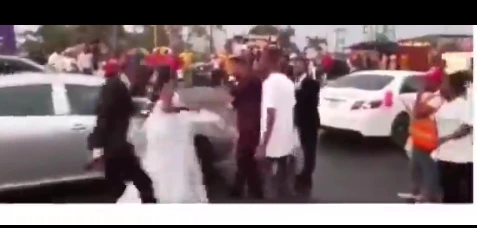 The bride who had come down from the car they drove caused a dramatic scene, as made watched in shock and awe over the act. However, the chief bridesmaid who was spotted wearing a red gown was pushed aside, as the bride kept exclaiming such disgraceful act. Many nonetheless were against such acts done by the man, as the best man was also heard telling the groom that he had completely messed up.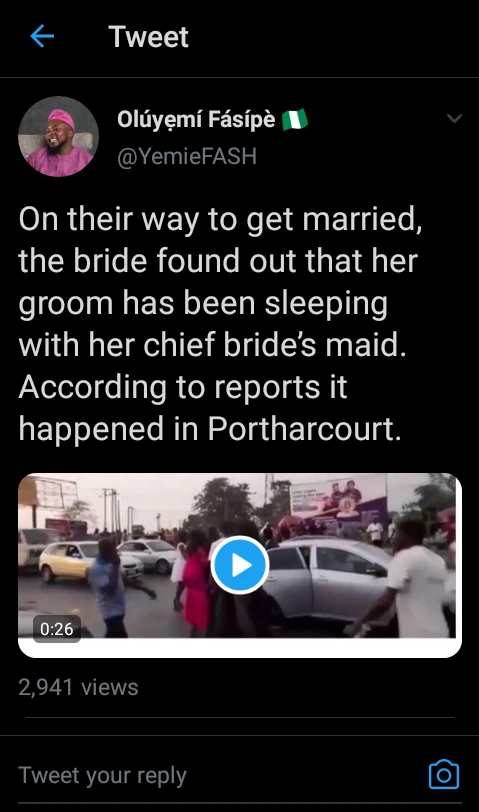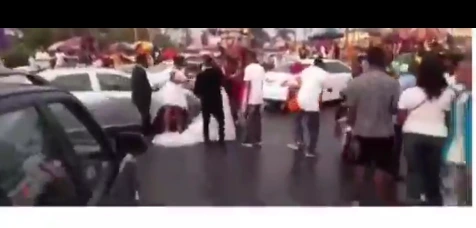 This is something quite rare, as one should absolutely avoid such incident which may bring pain and frustration to both parties. Some nonetheless gave their reactions towards the act, as can be seen in the screenshotted photos below. What's your opinion towards this act done, put your thoughts in the comment section below and share to others, as you can like and follow us for more interesting stories all around the world.