Loneliness can make people do a lot of irrational things, and this has pushed some people to do things they regret forever all in the name of wanting to have fun, or get rid of their loneliness or boredom. This is why most people don't like the idea of a distance relationship, because you can never be sure of what your partner is doing behind you.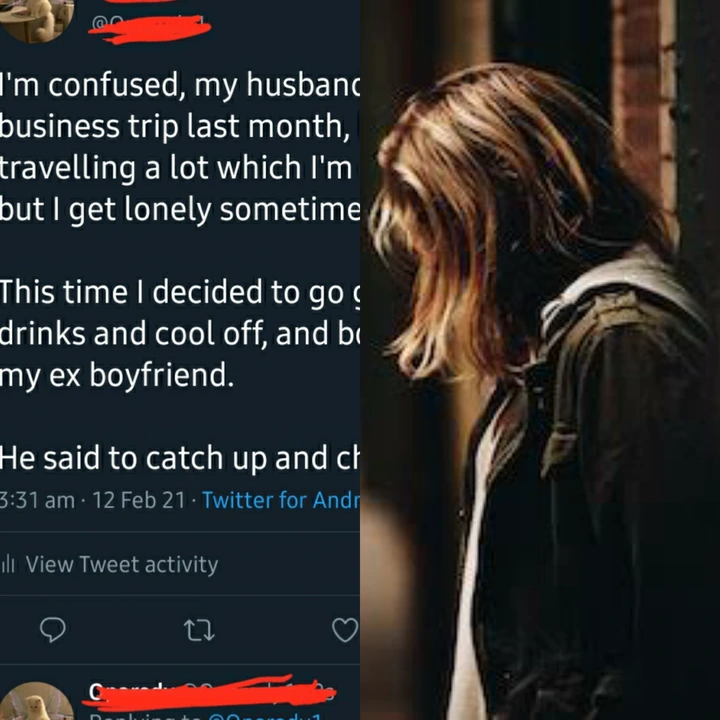 Even the most faithful partners can make mistakes once in a while due to circumstances.
This was the case of a lady as she shared on Twitter today, according to her, her husband is a businessman and is never around, which she is cool with, but she has been growing lonely due to his constant travels. See her tweet below;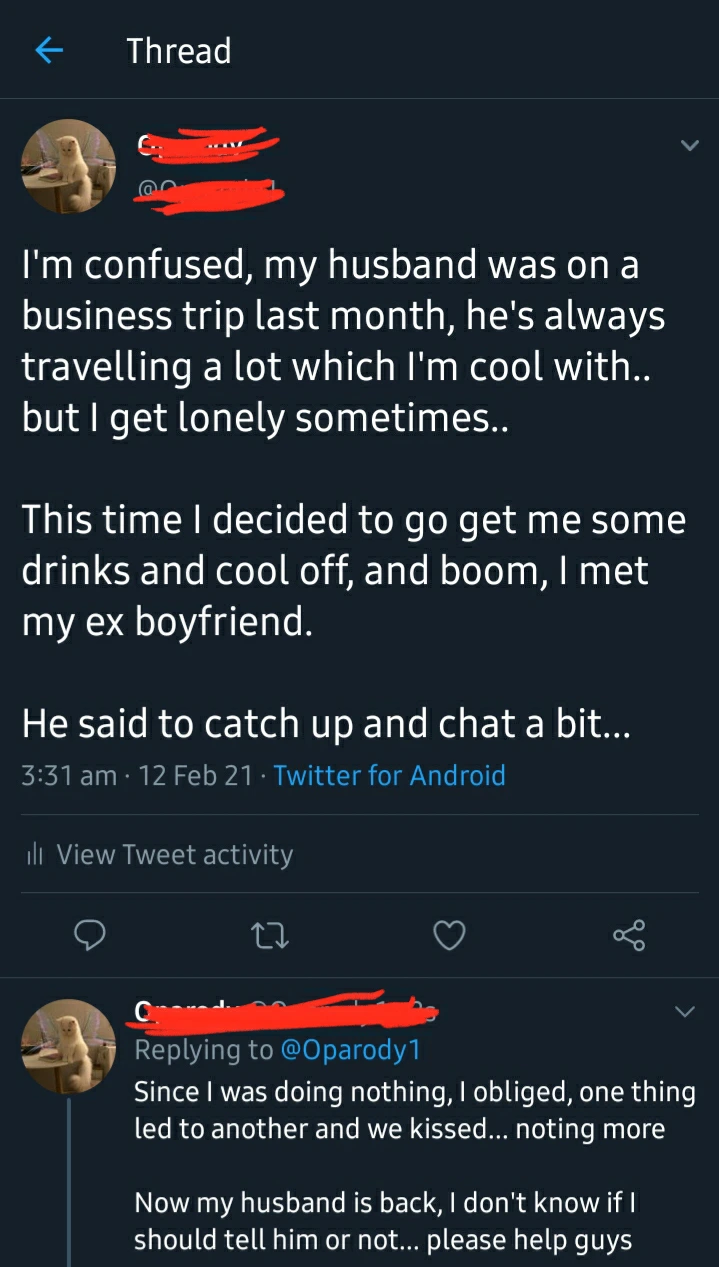 According to her story, the last time he husband traveled she had gone out to get a drink and she met her old boyfriend who offered to catch up. They ended up kissing, but she didn't do more than that. Now she's confused if she should tell her husband or keep it a secret as it was a mistake.