The dream, aspiration and quest to become rich and famous has led many youth to their early grave and some to prison. There is a popular saying that "the love of money is the root of all evil", there is no doubt about this saying as many youths indulge in crimes just to make money.
For some days now, many people were caught at the airport trying to smuggle hard drugs in and outside the country. Drug trafficking is a serious offense in Nigeria and is punishable by law. National drug law enforcement agency (NDLEA) are the body responsible to catch those who involve in using and smuggling hard drugs like marijuana, cocaine and others.
NDLEA caught a businessman who was detected in the airport to have illicit substance with him. After he was searched, they discovered that the businessman had hidden over 3kg cocaine under the travelling bag he carried.
See video Below 👇.
After this video of a businessman that was bursted at the airport came online, many instagram users reacted on it and wondered why there are so many similar cases like this for some weeks now. Some believe that some of this are staged but the NDLEA are really working hard to curb the rate of drug trafficking in the country. See screenshots of the reactions below.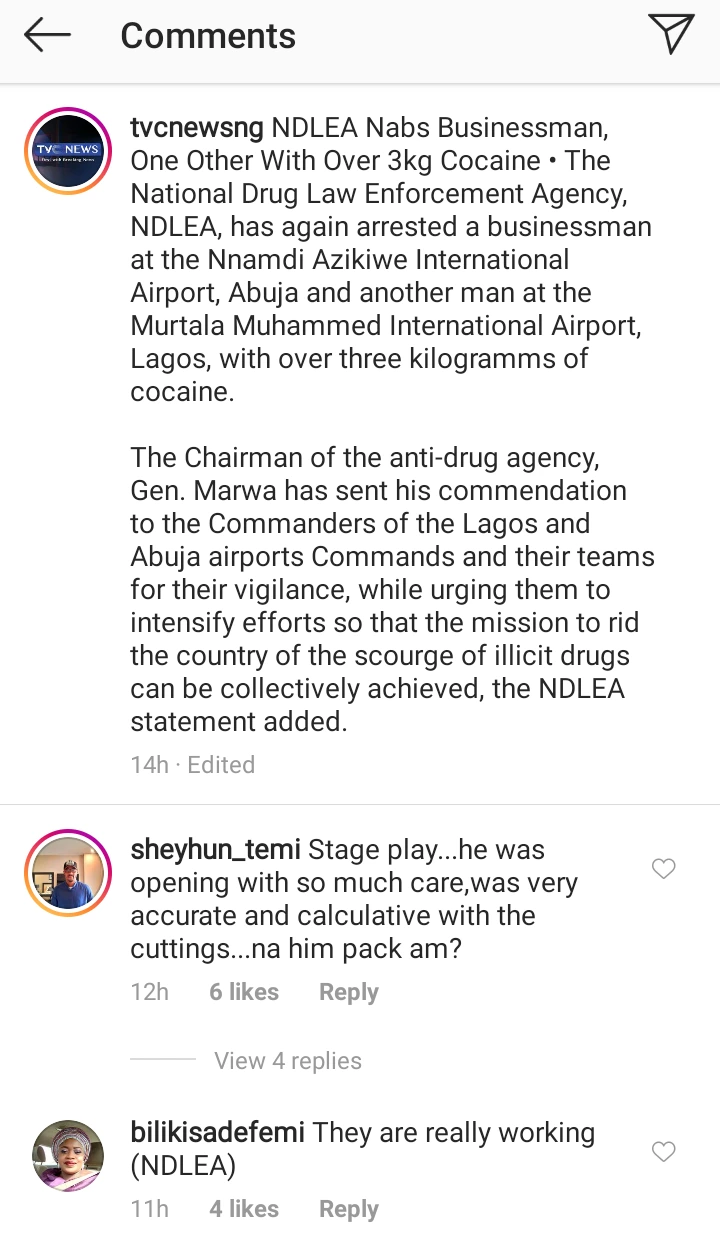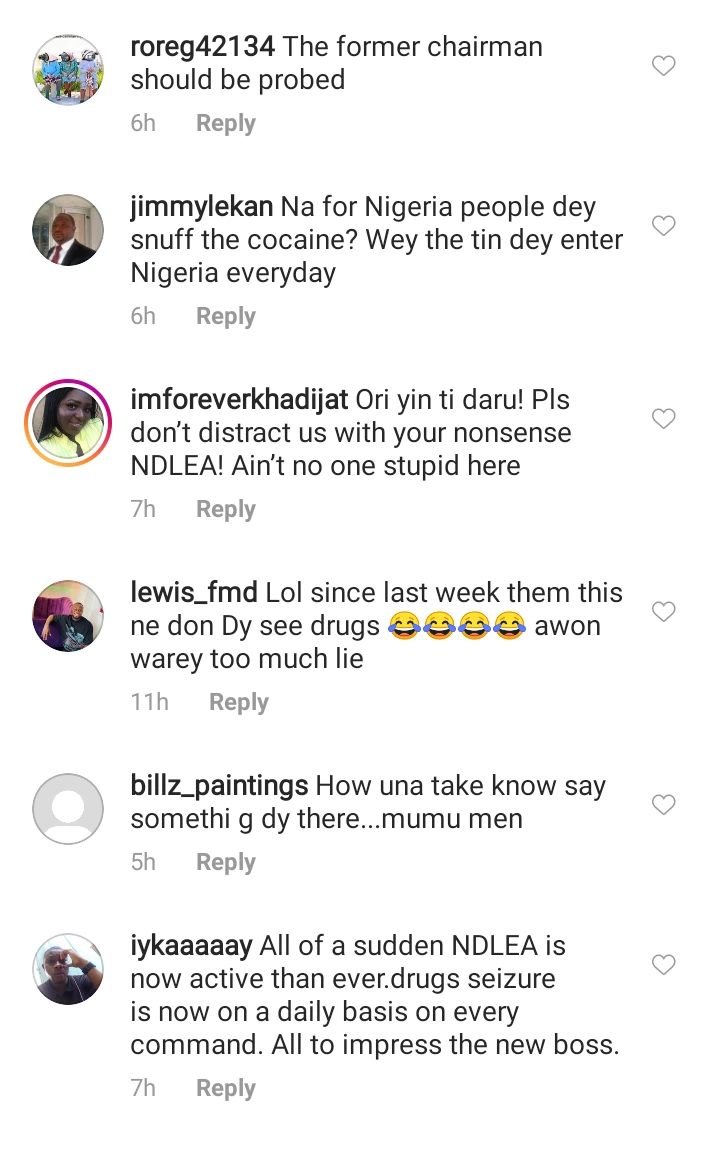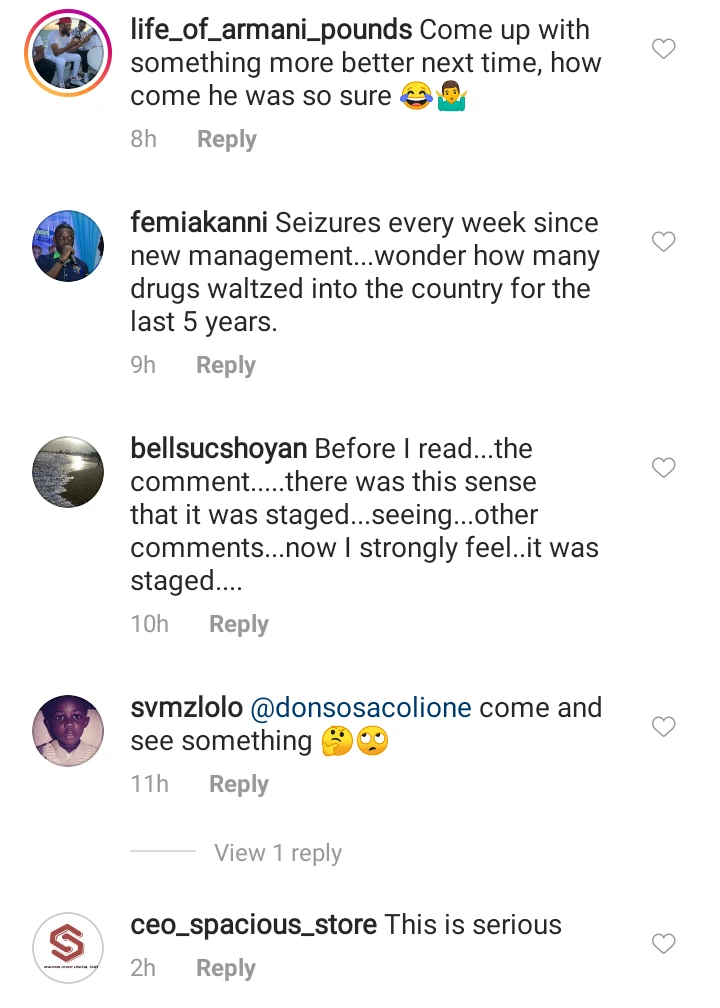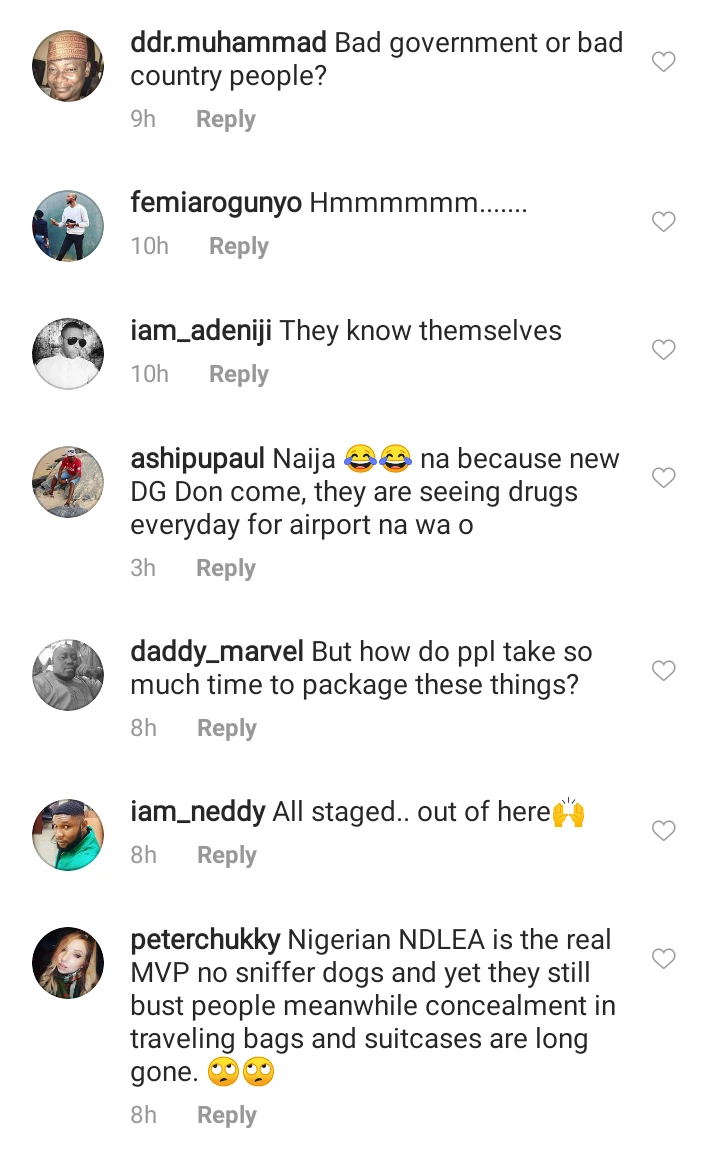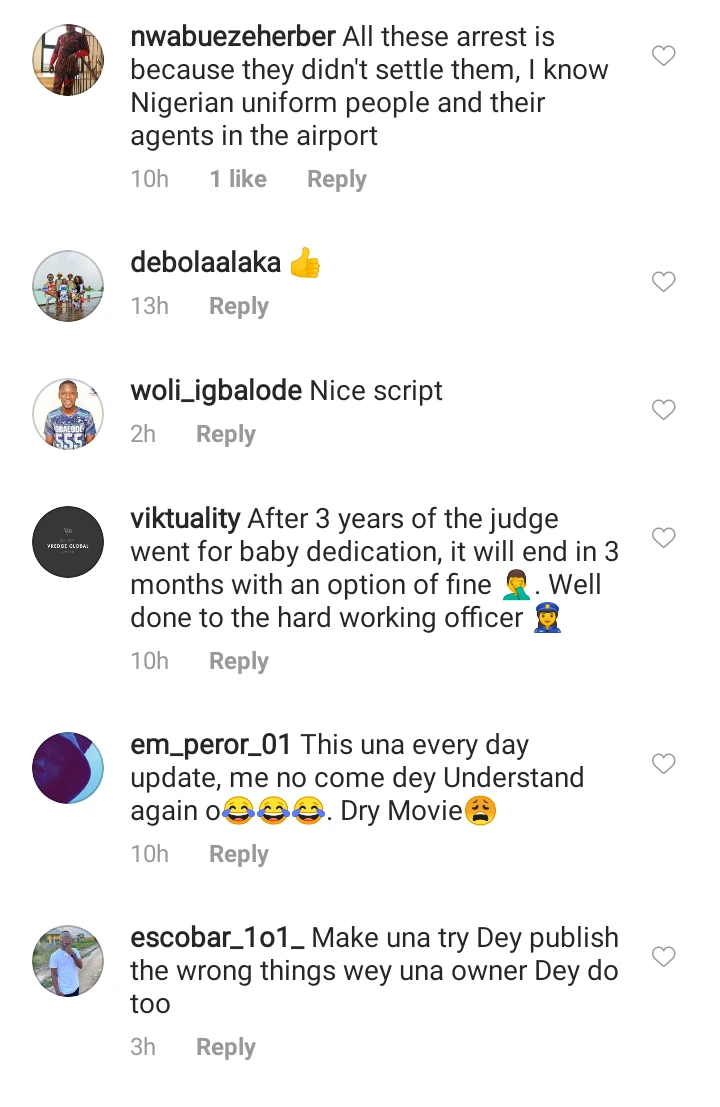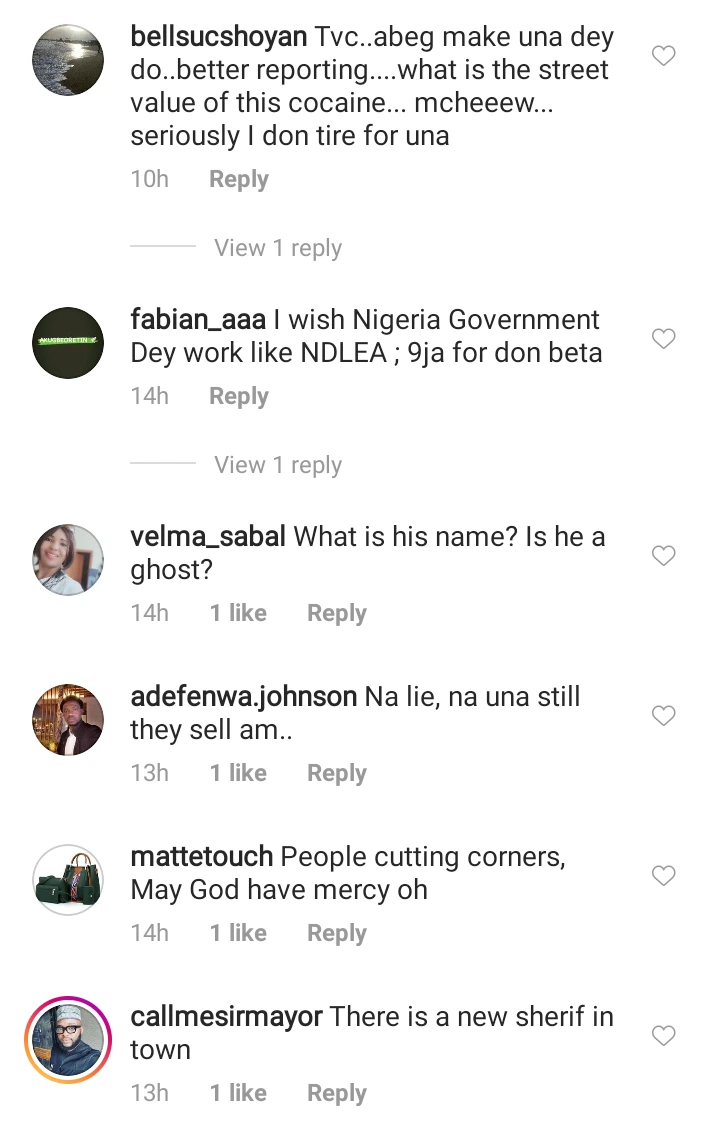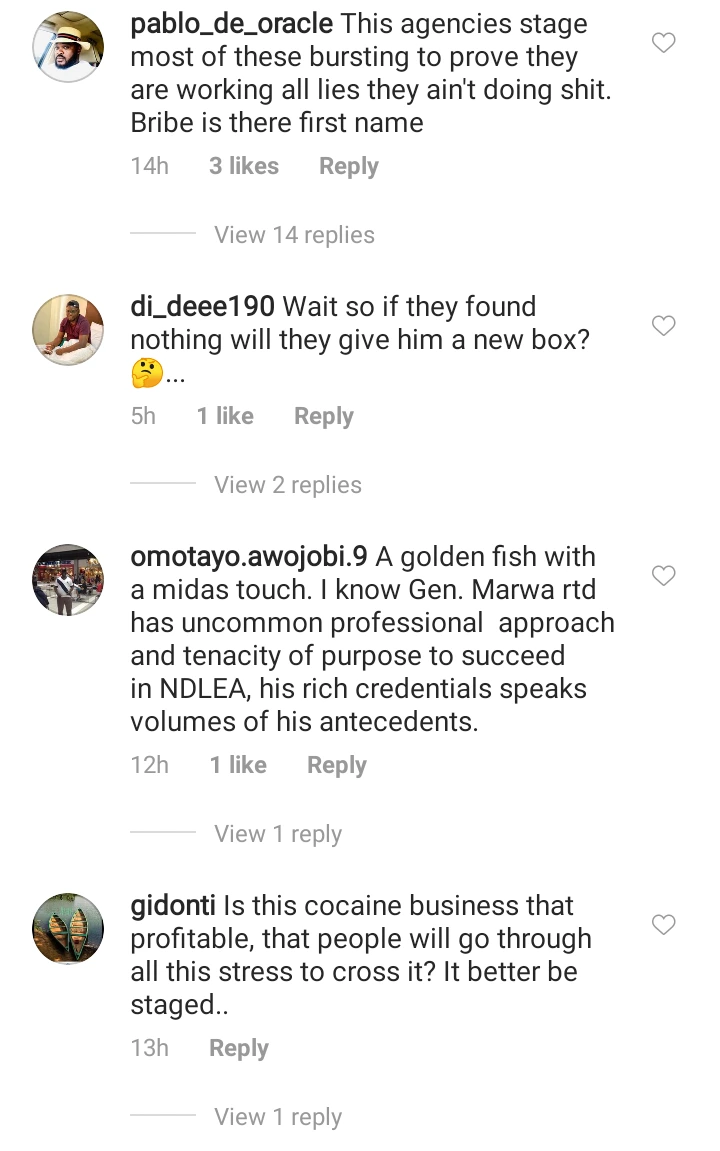 Source:- TVC News|| Instagram App