The third year of my marriage and am just realizing the type of woman am living with. My name is Franklyn and I am thirty four years of age. Just this morning, my wife had something urgent she wanted to attend to so I agreed to prepare my daughter and take her to a day care where we usually dropped her off each time we were having a busy day. Today is Tuesday but I decided not to go to work because I was feeling weak. When I came back, I was all worn out and tired. I own a company that is still growing but is doing quite well. My wife never wanted a house maid instead she paid for a nanny. I went to the freezer at the kitchen to quickly take my insulin drugs but it was not there.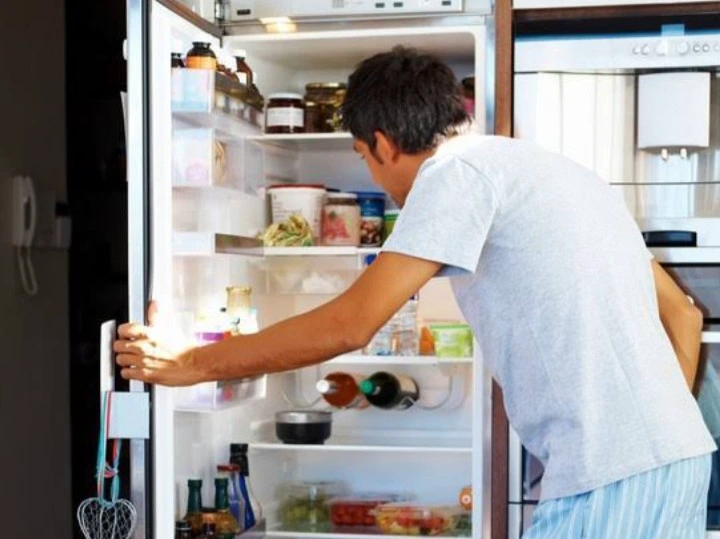 I decided to check in the freezer in my wife's room but my drugs which she usually bought by herself was not there. I was surprised at such an occurrence because I knew my wife always bought and left my drugs without forgetting. I was still wondering why my drugs were missing in the house until I caught sight of another layer in the freezer, it looked like a hidden shelf at the lowest part of the freezer, I pulled it and it moved to my surprise. I continued to pull and I saw it was full of syringes and black liquid was inside of them all. I suspected foul play and I took three out of them and closed back her freezer for her.
I could not until the nanny arrived so I left the house key and did not tell her where I was going. I went to see my doctor since it was in a syringe and I knew my wife, Linda is not a nurse. The doctor said the liquid was salt of mercury, a poison which could be very dangerous to the health if administered in large quantity to the body. The doctor asked me where I got it from and I told him it belonged to my wife. The doctor suggested I should run a test to confirm if am okay but I told the doctor that Linda would not want to poison me. The doctor insisted, he said if am not the victim then we need to find out whom the victim is. When the result came out, there were heavy traces of mercury in my body. The doctor said some of the signs were muscle weakness, poor coordination, numbness in the hands and feet. I was cold because I had noticed these signs in me. The doctor said it could cause kidney problem and decreased intelligence. No wonder I was on insulin drugs. This broke my heart as I realized my wife wanted to harm me.
The doctor said she might have been doing this by adding small quantities in my food daily and that way, I would not have noticed. She stored it in the syringe to make sure she gave me the right dosage each time. I went home and I met Linda at home. I told her to follow me to her room which she did, when I opened the freezer and drew out the hidden shelf, she was shocked. I noticed she had added more of her poison than I saw earlier. Linda wanted to kill me for reasons best known to her. Little wonder why she demanded to live in a separate bedroom. She also bought another freezer and kept in her room. I called the police and she was arrested. I visited her parents and reported to them. They have been begging me to drop the charges against her but why on earth would my wife want to kill me? Please I need some healthy advice now.