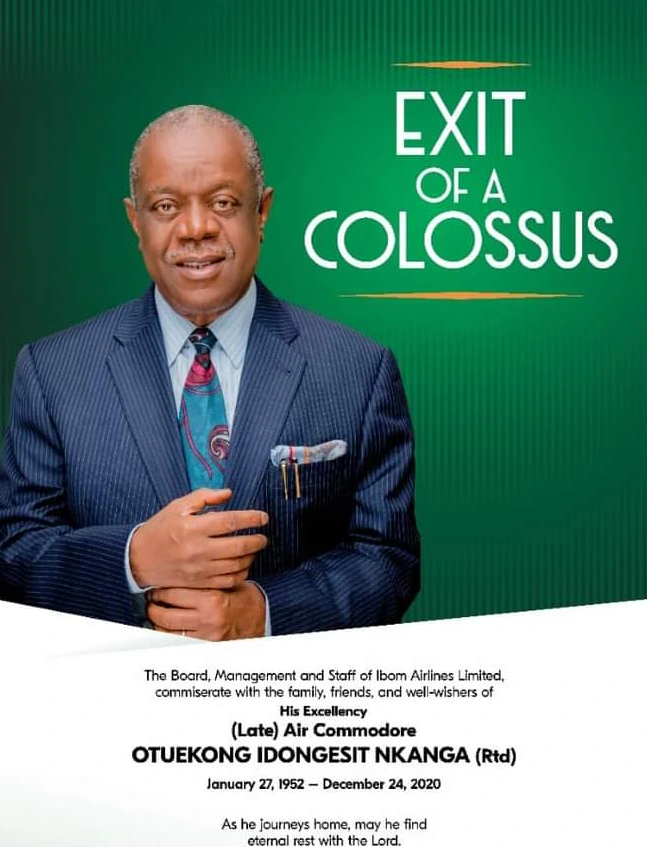 Earlier today Friday, February 5, 2021, the late Air Commodore Idongesit Nkanga who reportedly died of COVID-19 was laid to rest in a befitting manner at his hometown, Ikot Nya in Nsit Ibom, Akwa Ibom State. He died on 24th December 2020 following complications from the monster virus, COVID-19 before the eve of Christmas Celebration.
Otuekong Idongesit Nkanga was governor of Akwa Ibom State in Nigeria from September 1990 to January 1992 during the military regime of General Ibrahim Badamosi Babangida, and later handed over to an elected civilian Governor at the start of the Nigerian third Republic.
However, during his time as a governor, he made efforts to put the state in a position where others were envious of his achievements within a short period of time. As a matter of fact, the Akwa Ibom Broadcasting Corporation was established by edict in April 1988. Wing Commander Nkanga officially commissioned the station on 27 July 1991.
He also built a state-of-the-art secretariat which is named after him in the state. According to official report, in 2007, Nkanga was appointed Chairman of the Akwa Ibom Airport Implementation Committee. The International airport was opened on November 26, 2009. Although the primary focus was on cargo traffic and airplane maintenance repair and overhaul, the airport started by serving commercial local passenger flights (Ibom Air).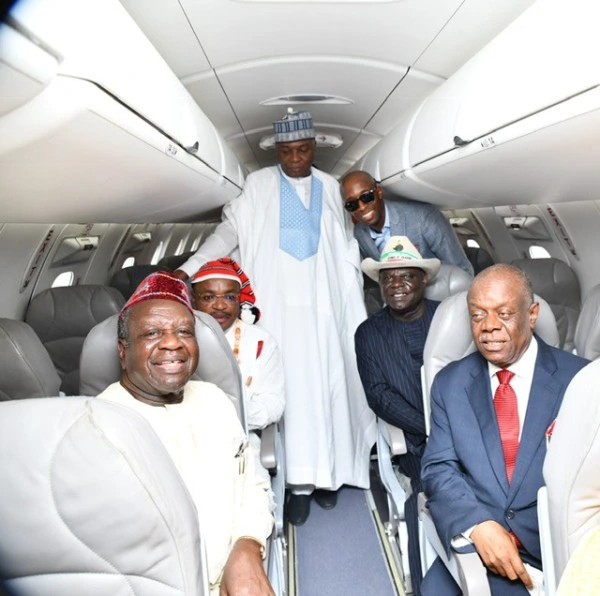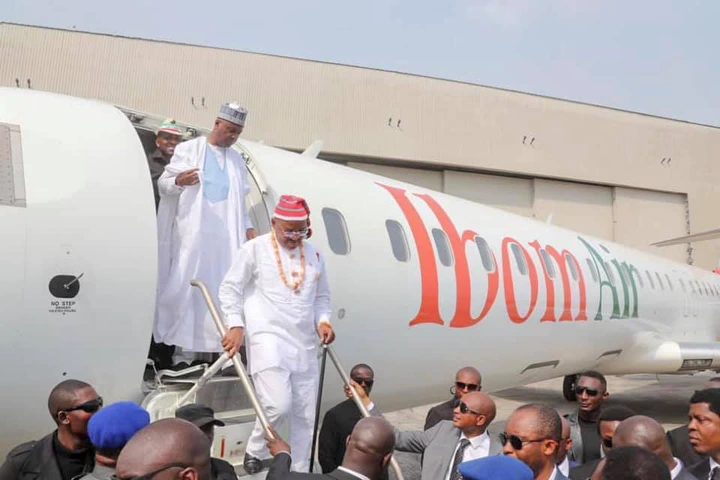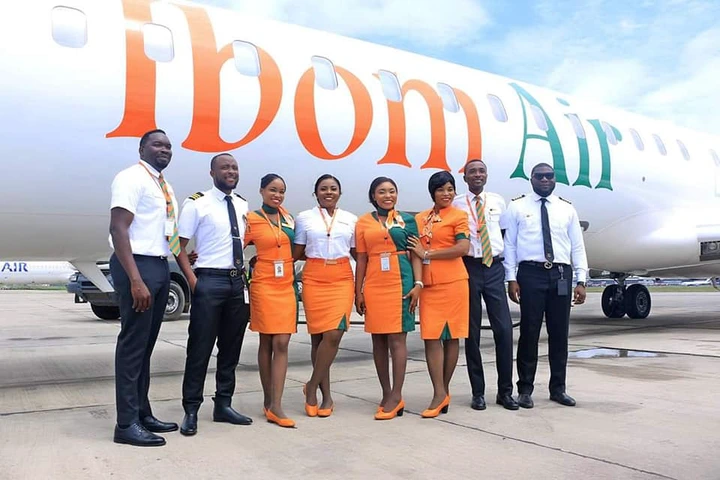 Indeed, he was a respected elder statesman who was widely known for his simplicity and hospitality in diverse spheres. He contributed to the growth and development of the State and empowering young people to be self-reliance and to be responsible in life.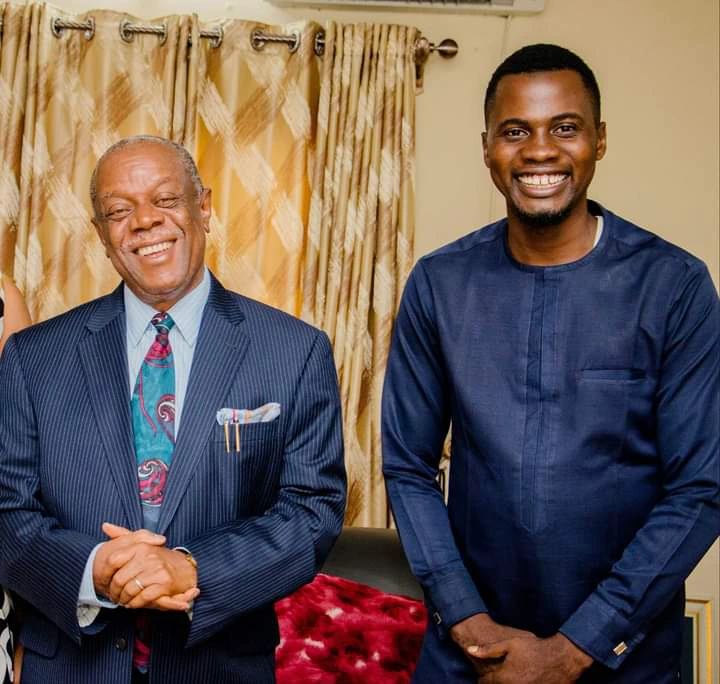 It was observed that the Akwa Ibom State government in a special way, paid a last respect to the late Air Commodore, Indongesit at the state Assembly before he was finally taken for final interment at his hometown.
Read the message below and photos from the State house of Assembly where a pair of shoes and a cap was spotted on the casket as a way of honour to the late elder statesman.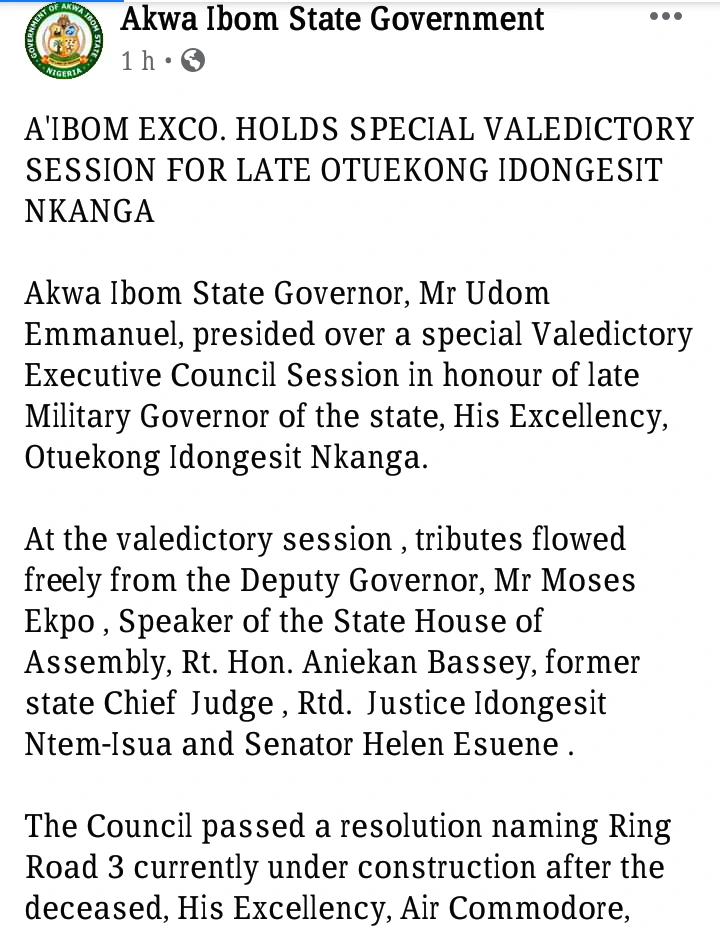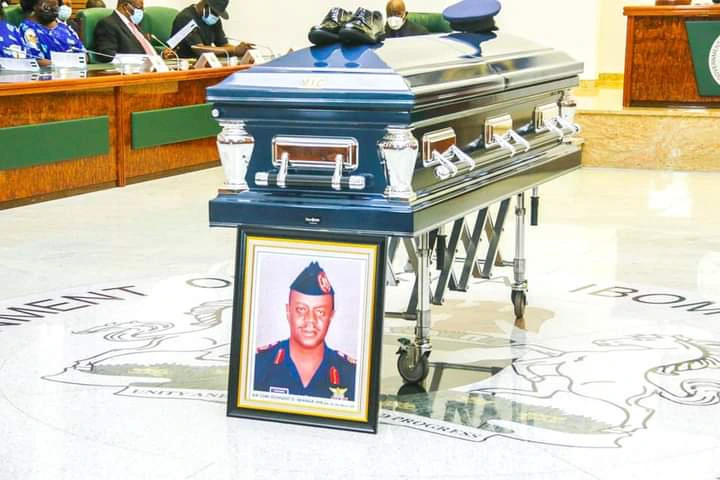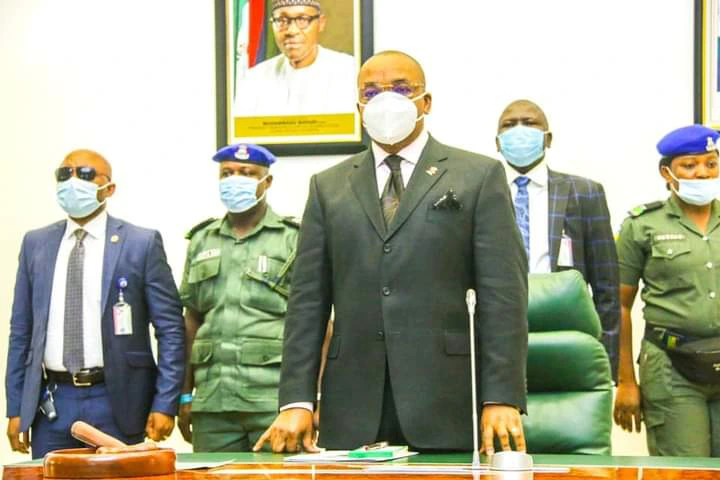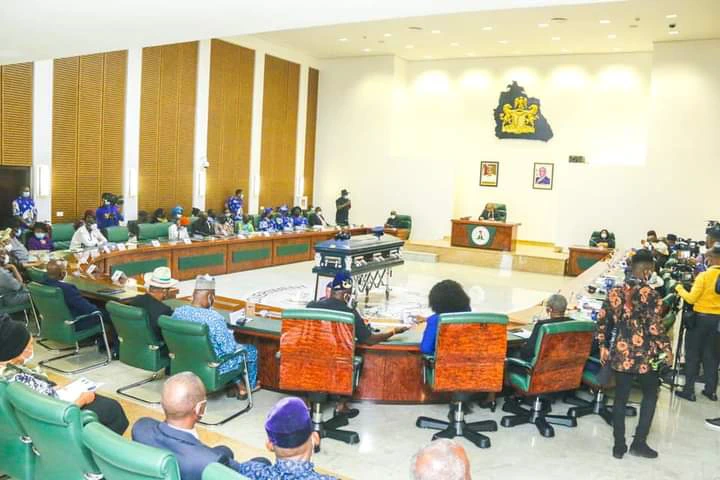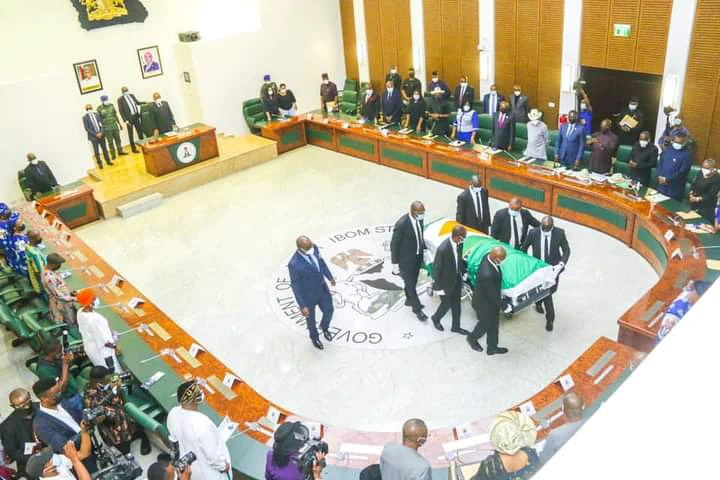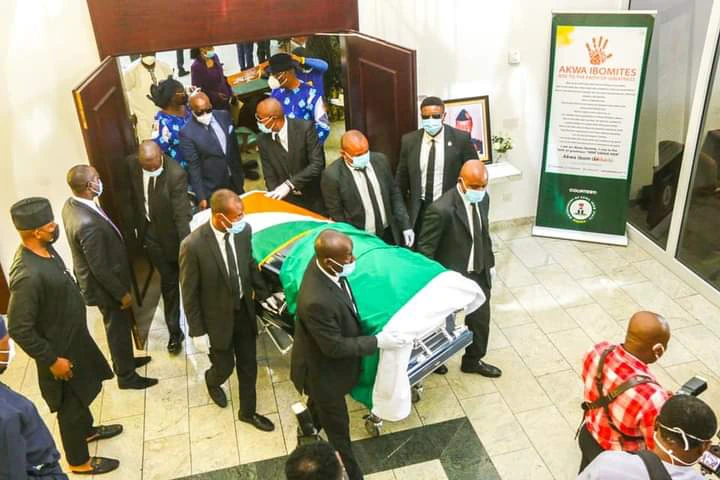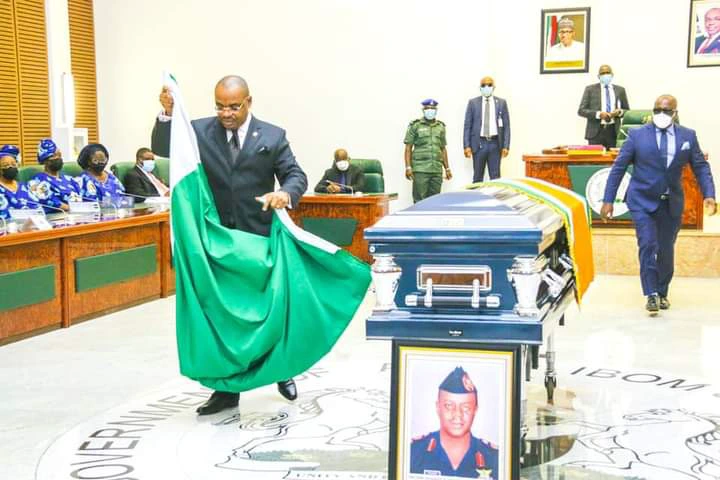 In his tribute to the late Air Commodore Idongesit Nkanga, Nsikak Akpan wrote on his Facebook page,
"Smile On Your Excellency… forever in our Hearts.. I never Knew when I took this pictures, it will be used for your burial program. But Heaven knows best. It pains me you are no more. I always call you "The Great One" each time I say your 'Excellency' you will turn it into music 🎼 signing… The Most Excellency is Jesus..shout Hallelujah Amen"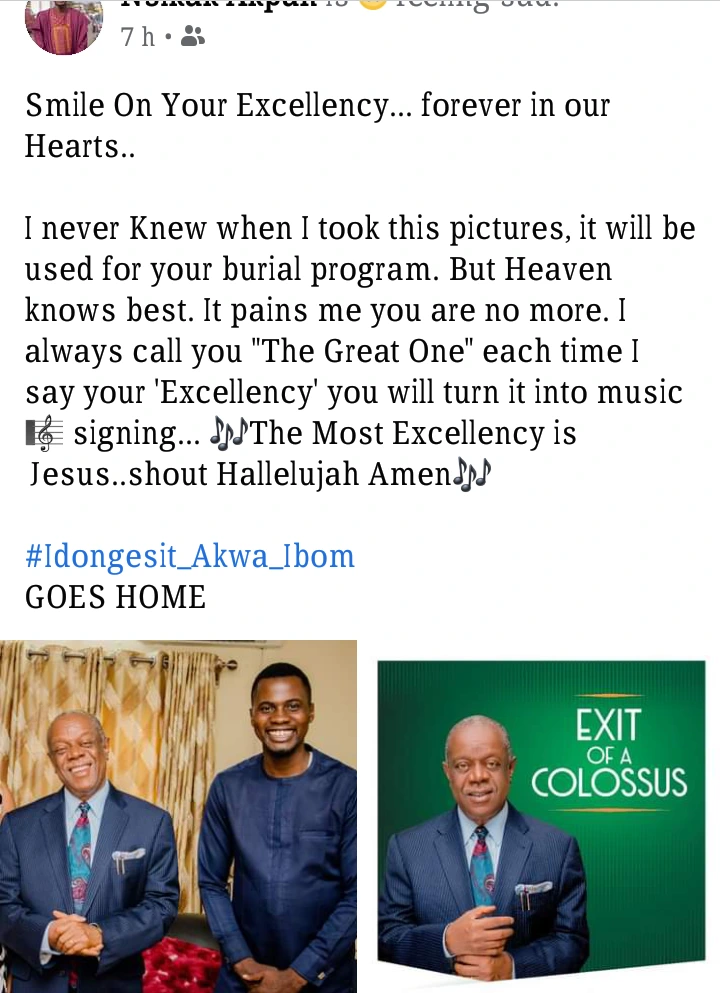 See more of his photos while he was alive and active below;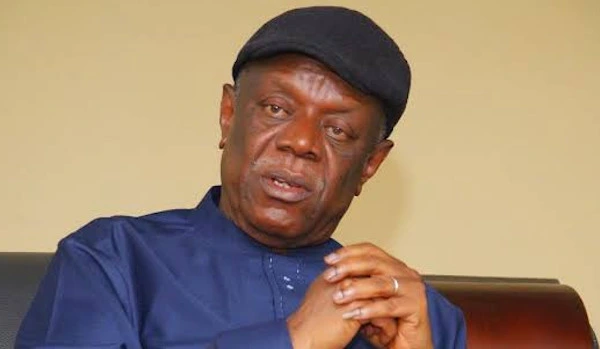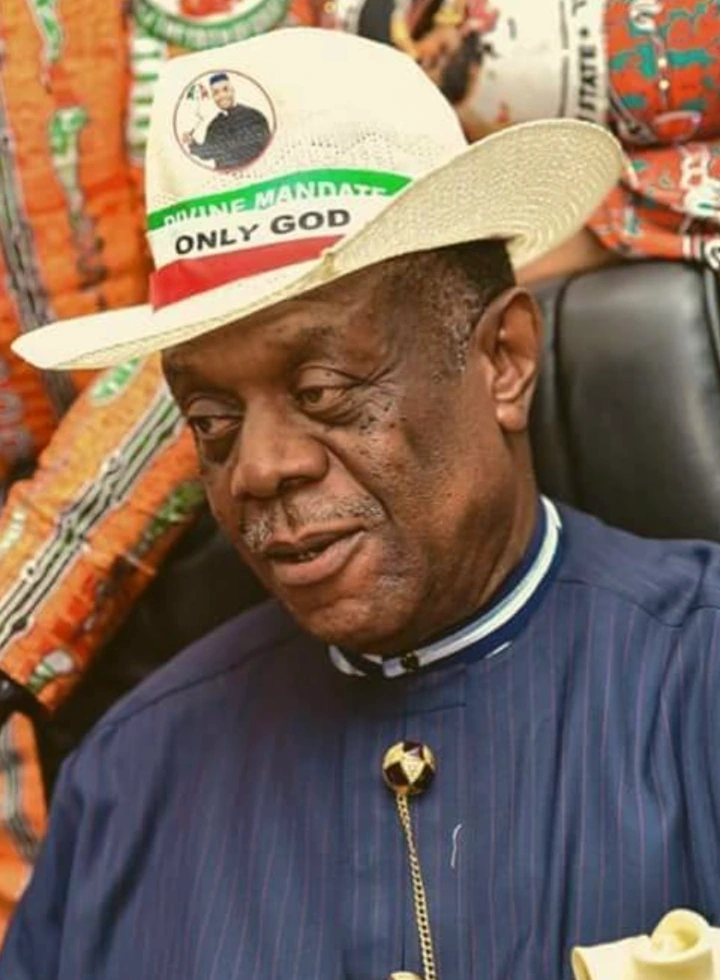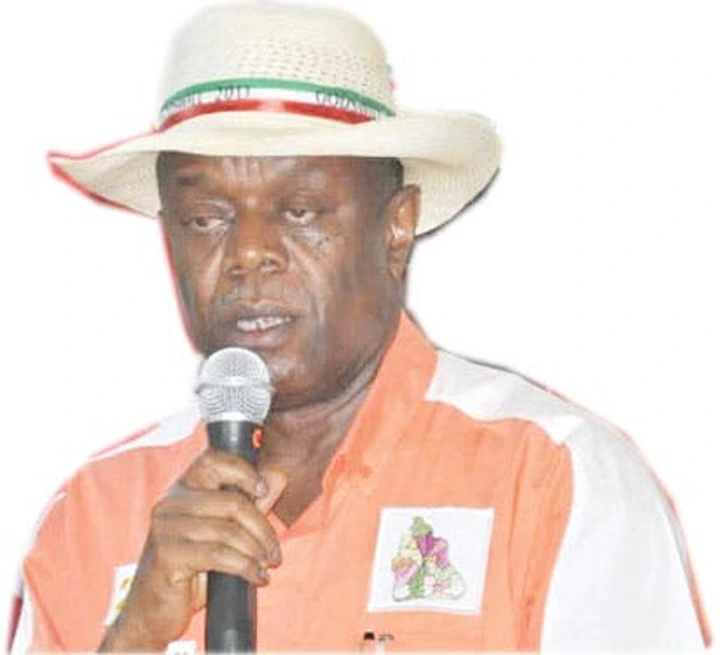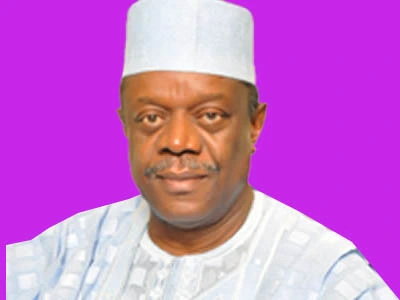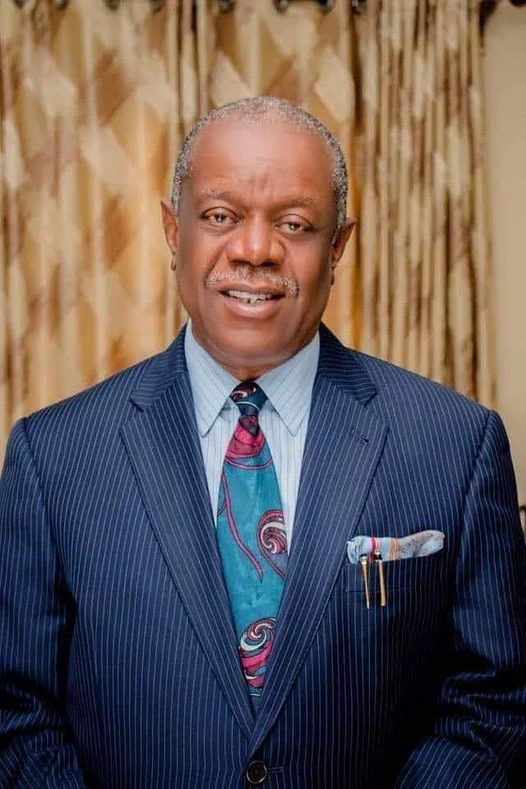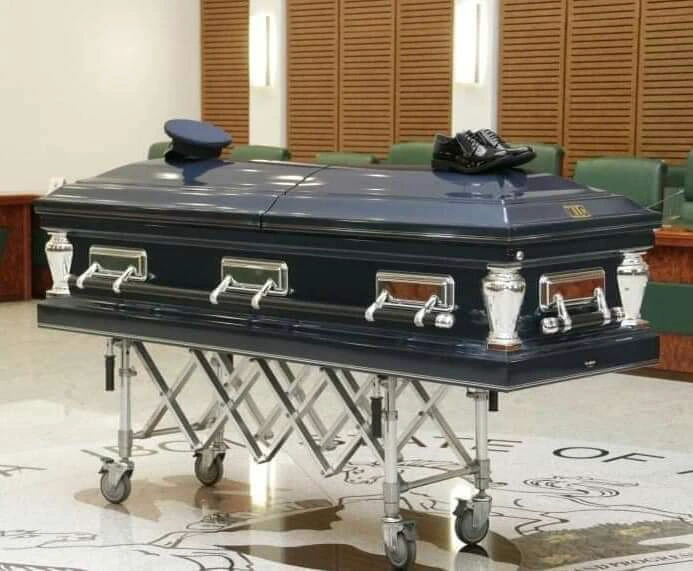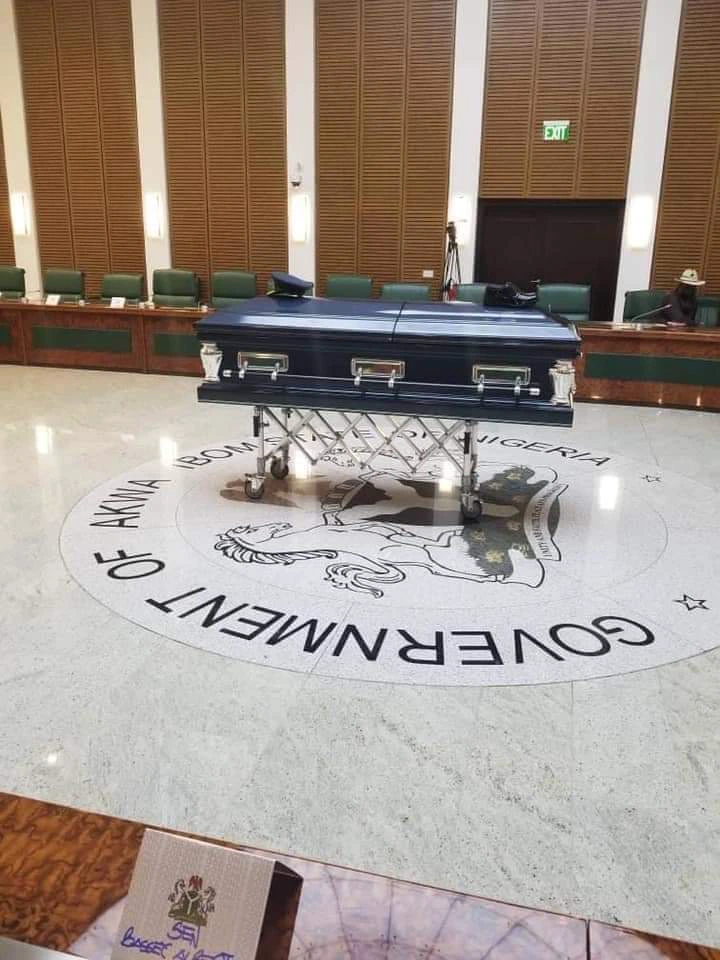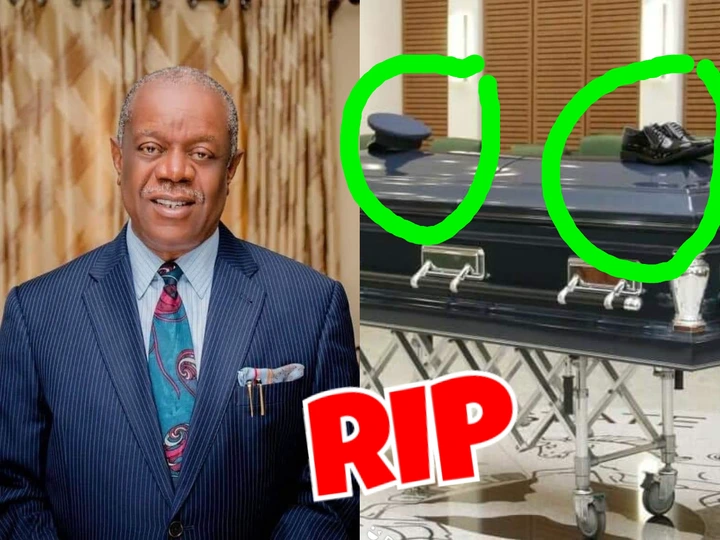 Adieu Sir!