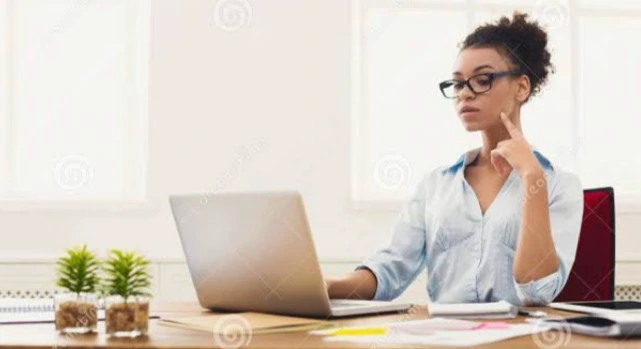 Three years into my marriage, I could not believe that I have been deceived by my own wife. Precious was looking so innocent and simple the day I first saw her and made up my mind to marry her. Precious and I met in a shopping mall at Ikeja,Lagos and within seven months, we were legally married. My name is Michael and I am 35 years. I have been a successful business man who dealt in building materials. After our wedding, I pleaded with Precious to quit her job at the company and help me build my business so that it would become a family legacy. Precious, my wife refused and in short, she did not like me to bring up the topic.
One fateful day at the shop, I discovered that a large amount of money was not in the records and as such, the money was not paid into the bank or cash in the shop. I was able to detect this because I was there on the day we made the sales. I called my shop accountant and it was there I realized that my accountant has been stealing heavy sums of money from my shop. I was deeply pained and I took my car keys and sped to my wife's office. I had made up my mind to stop her from going to the office. Precious is an accountant with other qualifications and now my shop accountant has stolen so much from me.
When I got to the office, I did not wait at the car park as usual for her to come out. I entered the reception hall and demanded to see the company's accountant. I was directed to the office. I knocked on the door and met a handsome and tall young man in there. I demanded to see my wife and he said he did not know what I was talking about. He asked me my wife's name and I told him. I saw the shock on his face and he offered to show me her office. I followed him waiting to see the next surprise. He led me to a large office which was labelled CEO in golden letters. I wondered what we were doing at the office of the CEO.
When we entered, I saw my wife sitting on her seat and golng through files. She dropped her pen as she looked up and saw me. The young man turned and left. I stared at Precious and the office. Her portrait picture was on the right side of the wall. I saw with my own eyes that my wife has been lying to me for the past three years. She never told me she was the CEO. She is an accountant but now owns her own company. Little wonder why she never complained about her boss and even during her maternity leave, she was able to stay for six months before resumption. She even had nice car and a decent apartment as a single lady. I was proud of her but then, I was sad my wife was hiding the company from me and kept her position as a secret. How could I tell my parents and what a shame it would have been if someone else found out before me. Precious has been deceiving me and I never knew.
I stormed out of the office and went over to my friend's house. I opened up to him and told him everything. He told me not to forgive Precious. He said a woman that could keep such a secret undiscovered maybe dangerous. I drove home in anguish in my heart. This may bring trouble between us because I"m not quite sure of how to handle the situation, please I need some advice.