A lady known on Twitter as Jamila Motunrola has revealed what married men usually do that is disgraceful to their own wives just because they want to have a new side lover.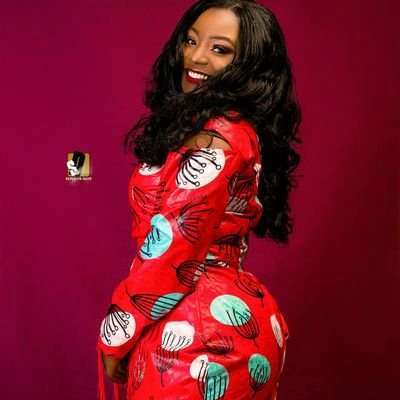 There are some married men who do not only go about chasing small girls but also stoop so low as to talk bad about their own wives just because they want to get that girl to accept their proposals.
The men who cheat on their wives sometimes go as far as denying their wives who are home working and taking care of the house and the kids.
To buttress this point, a lady who is a Twitter user took to her handle to point out most of the things that men say to the small girls they want to cheat on their wives with just for them to accept their advances.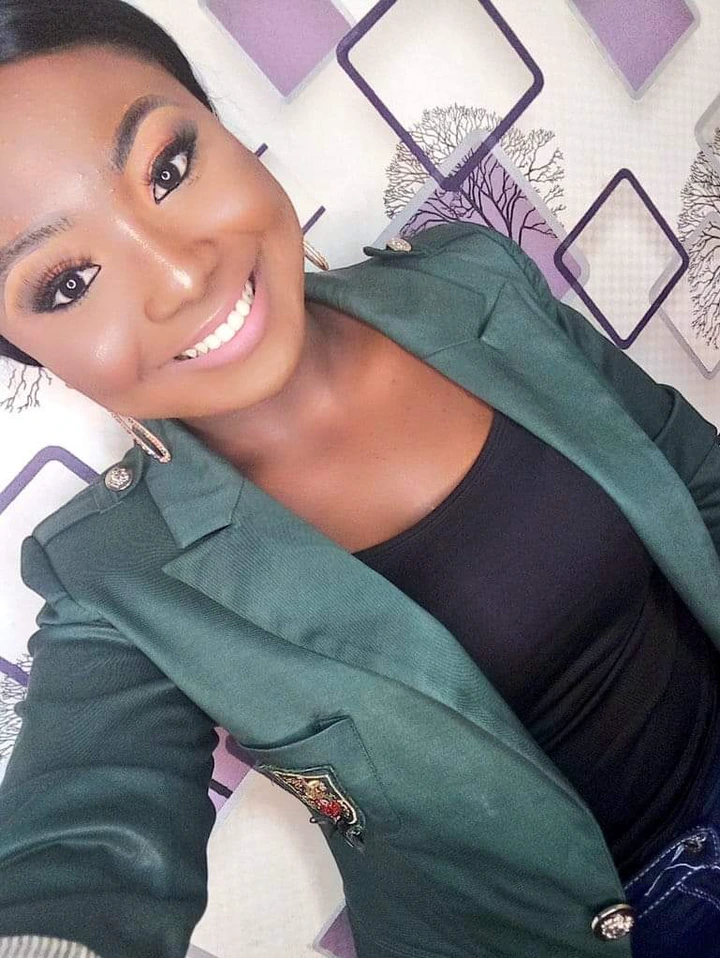 According to her, the men go as far as calling their wives unprintable names, denying the existence of their marriage and even telling the new girl that they are no longer attracted to their wives.
She said "The way married men reduce their wives to nothing just to get a babe will make you question if marriage is really worth it.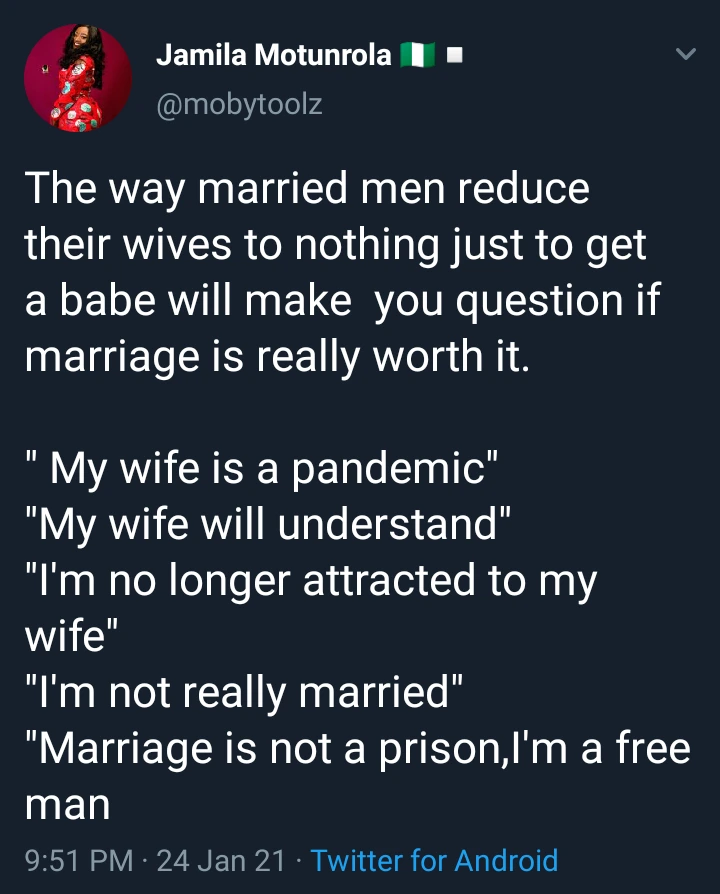 "My wife is a pandemic", "My wife will understand", "I'm no longer attracted to my wife", "I'm not really married", "Marriage is not a prison,I'm a free man"