The incident that happened at a place known as Oshodi in Lagos state this morning is a clear indication that the Nigerian Police Force have not learn any lesson from the EndSARS saga which claimed the lives of many people across Nigeria.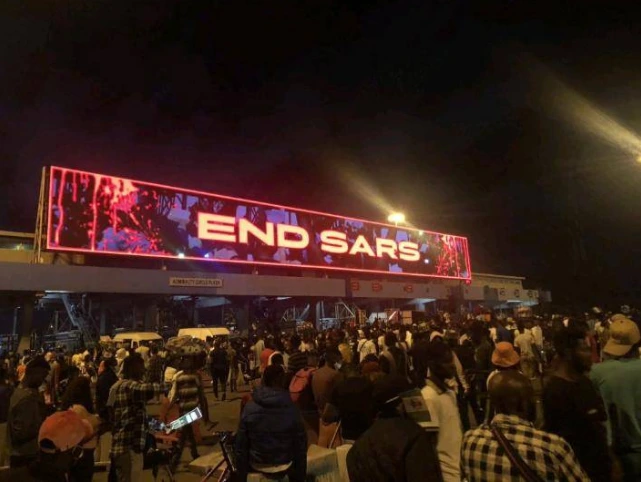 The EndSARS protest staged by youth was channeled at calling the attention of the government to the incessant cases of Brutality, harassment and killings of unarmed Nigerians on a daily basis.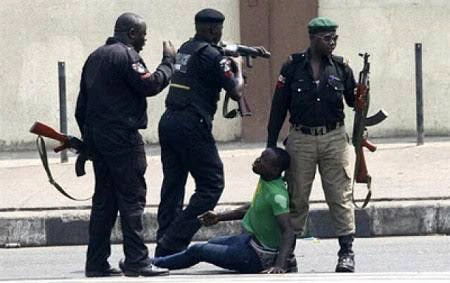 An example is the case of a mother and her child who were hit by Police vehicle in delta state last week while chasing suspected internet Fraudster.
Despite Banning SARS, a video has been going viral which showing youths confronting police officers over the death of a man in Oshodi, Lagos state.
See Video footage 👇
The video after being studied saw a man in blue short jean lifeless in a car while some youths were heard yelling at Policemen over the way the man was killed.
The youths numbering about 7 at the scene of the incident were seen in distress and worried confronting the police saying that the man they just killed was an innocent man who left his home this morning to his place of work.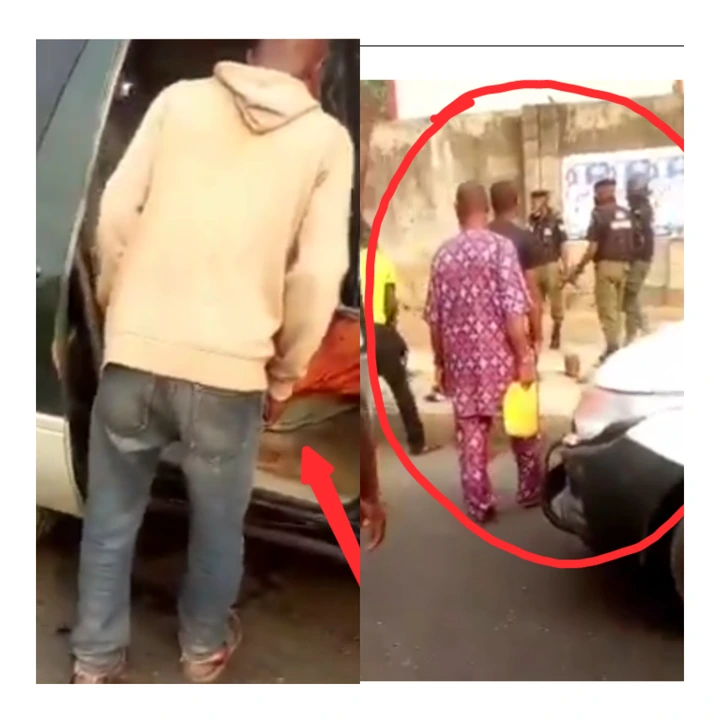 Infact, one of the female youth who was furious was heard saying that why would they call him a criminal when he is not but the Policemen seen didn't utter a word.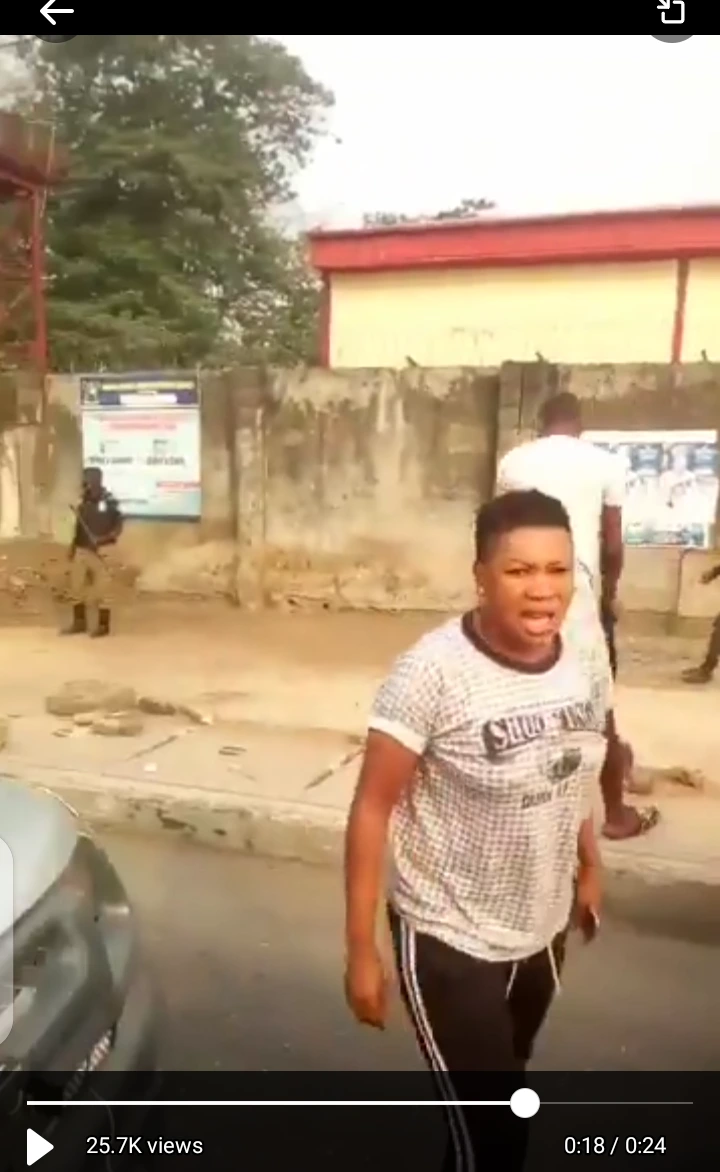 However, in a new twist to the story, the cousin to the victim with the handle @datoshodiboi came out to reveal what really happened that led to his cousins death this morning.
The man took to twitter to explain the fact that eyewitnesses at the event narrate that the police didn't shoot him as people are insinuating. He said people at the scene revealed he was knocked down from behind by Lagos state Police task force vehicle at Oshodi while they were chasing a Danfo bus around 5:30 to 6am this morning and died on the spot.
Adewale who was obviously sad over what happened said his cousin is a bricklayer and breadwinner of the family but became a victim of the sad occurrence while he was on his way to a site for his daily work.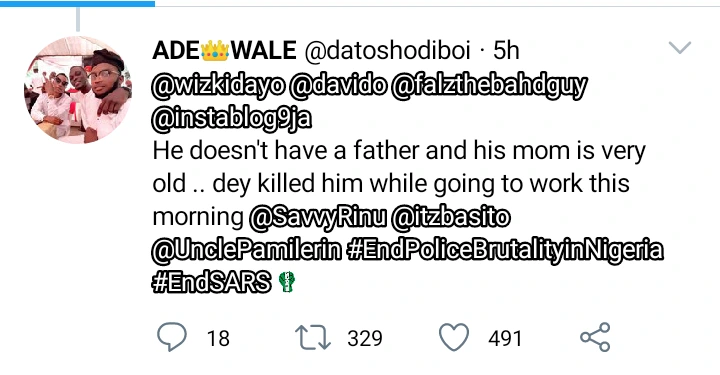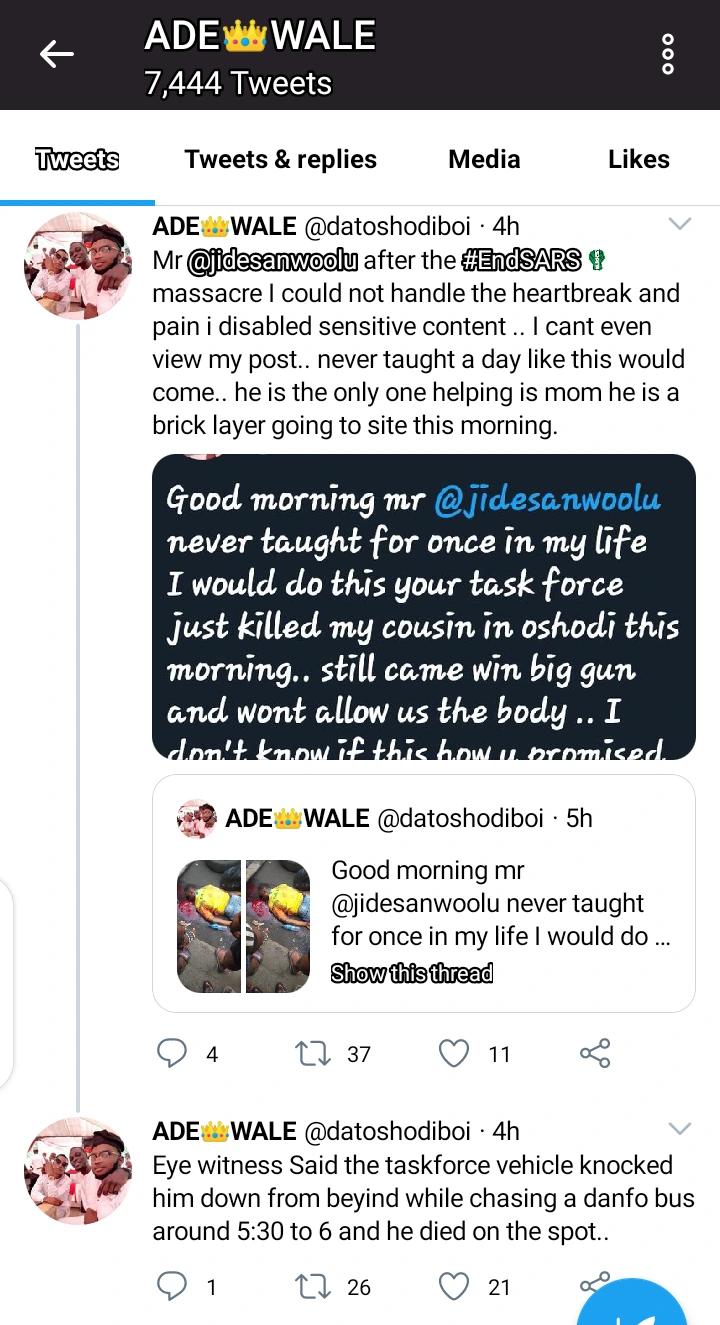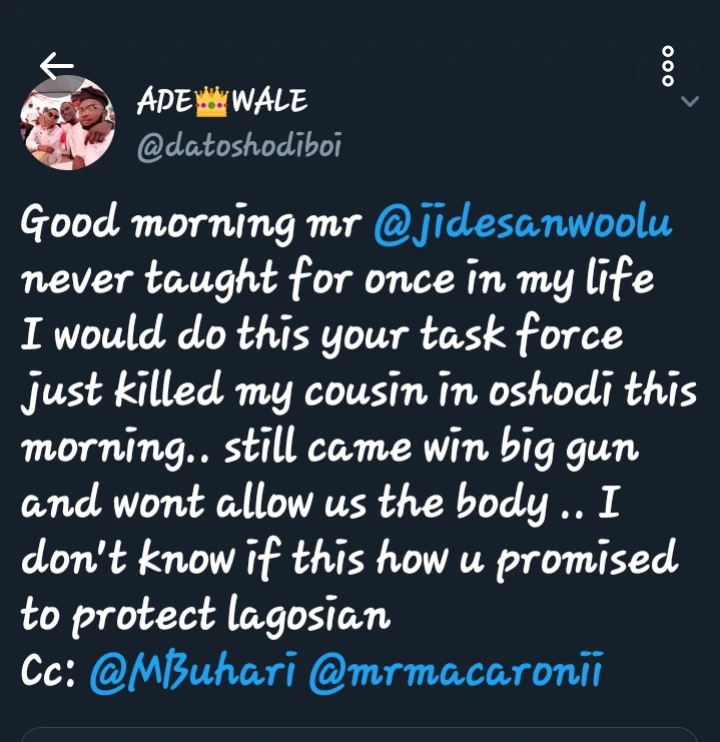 Check out reactions from people below.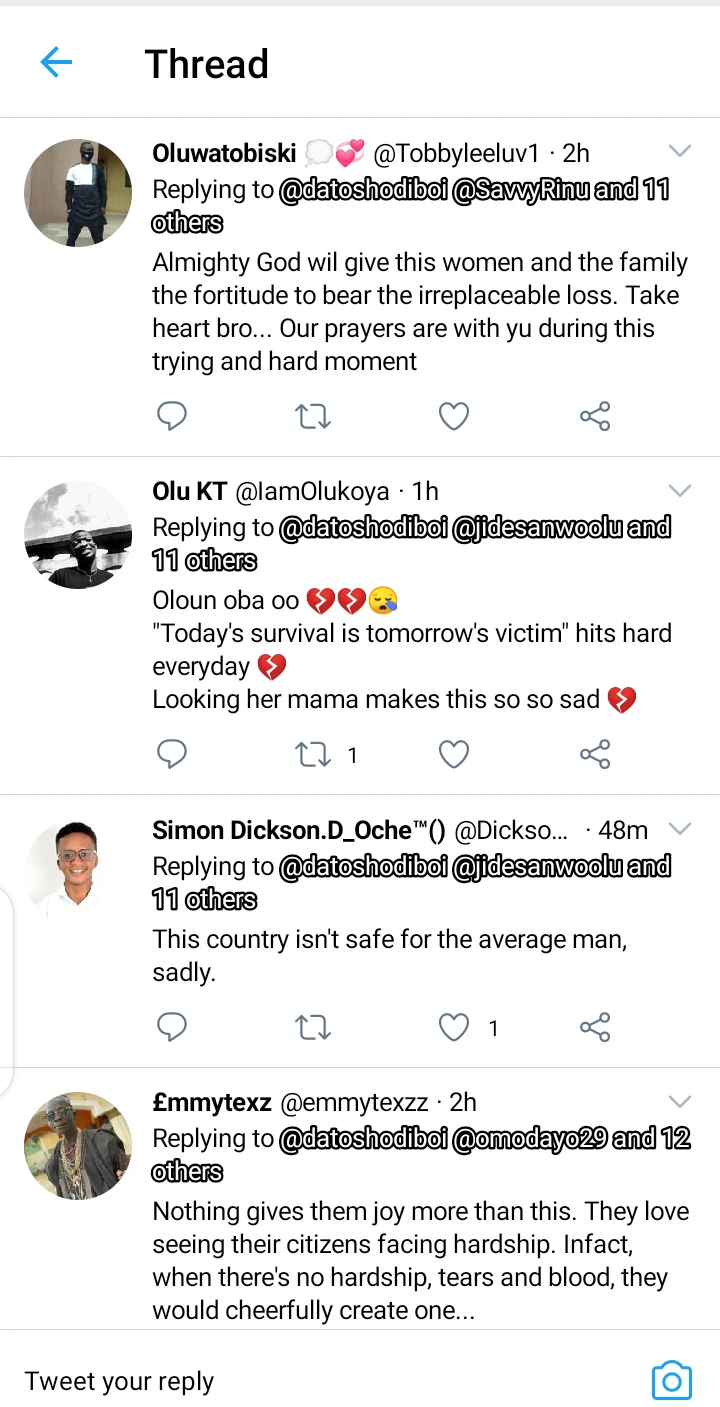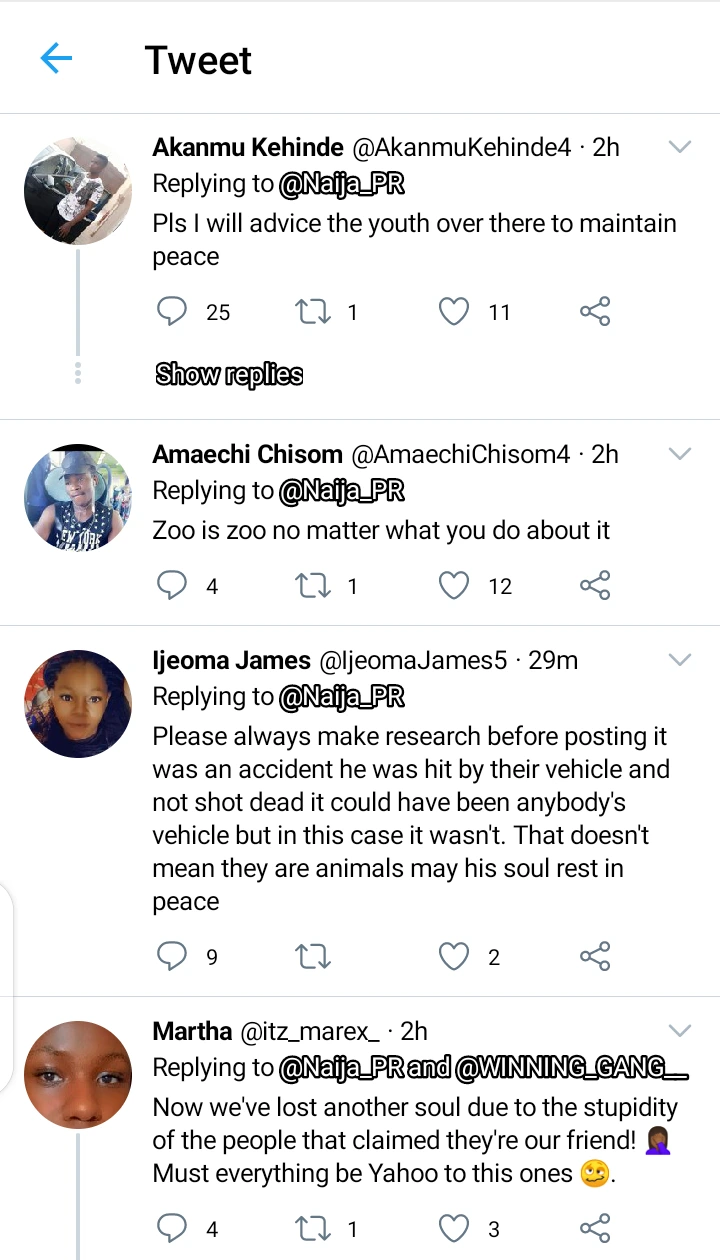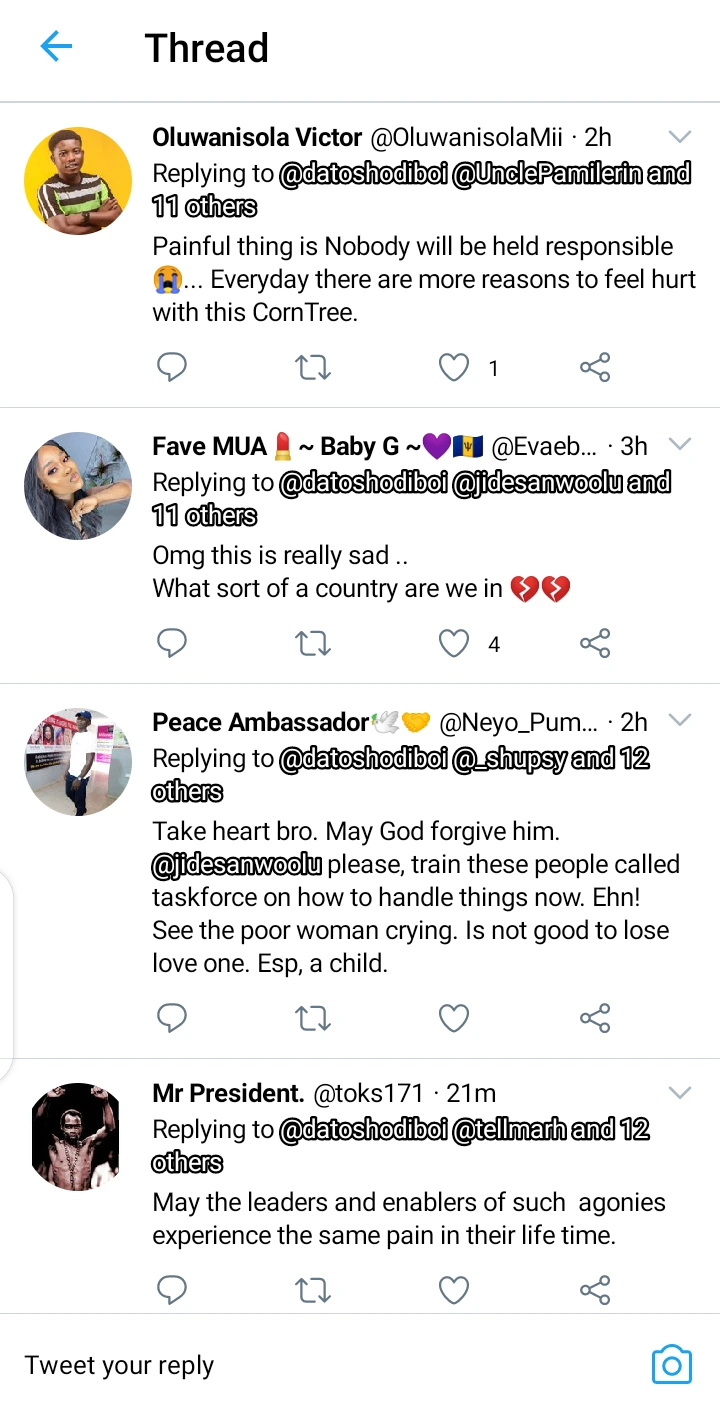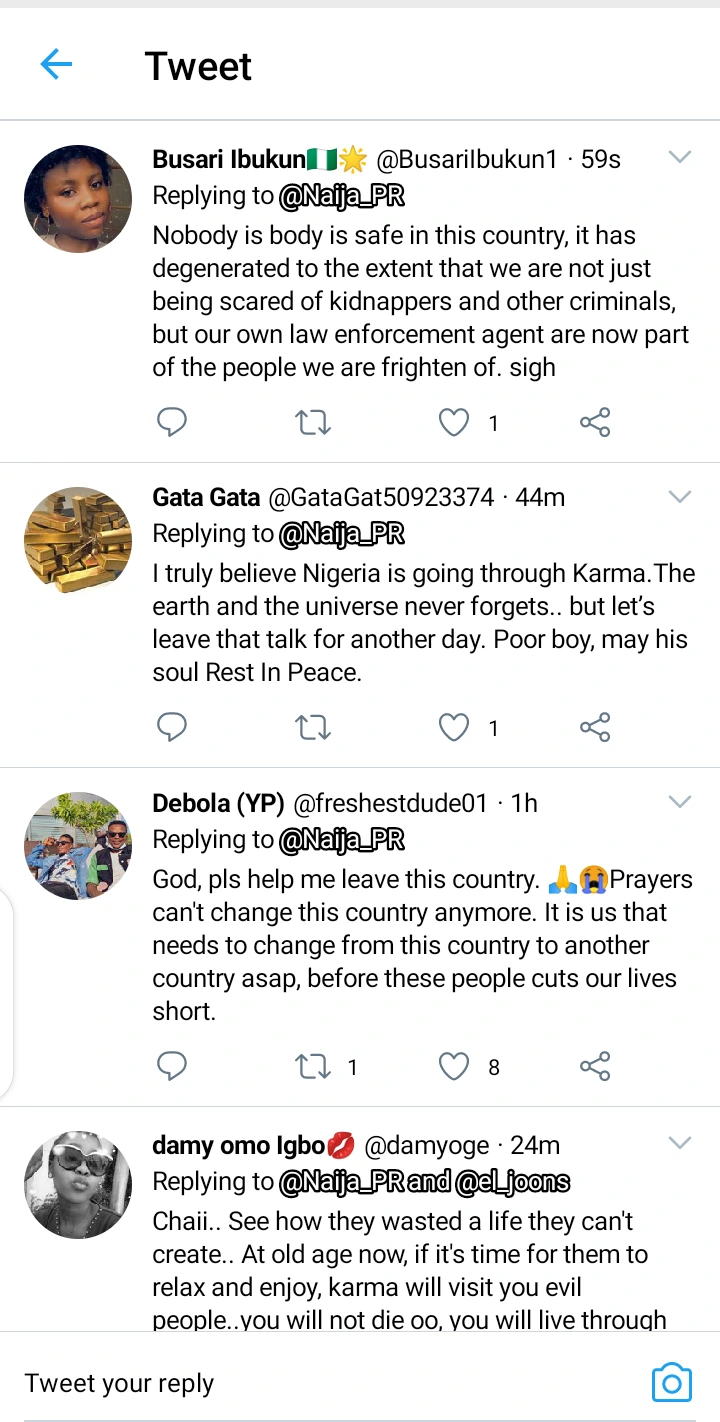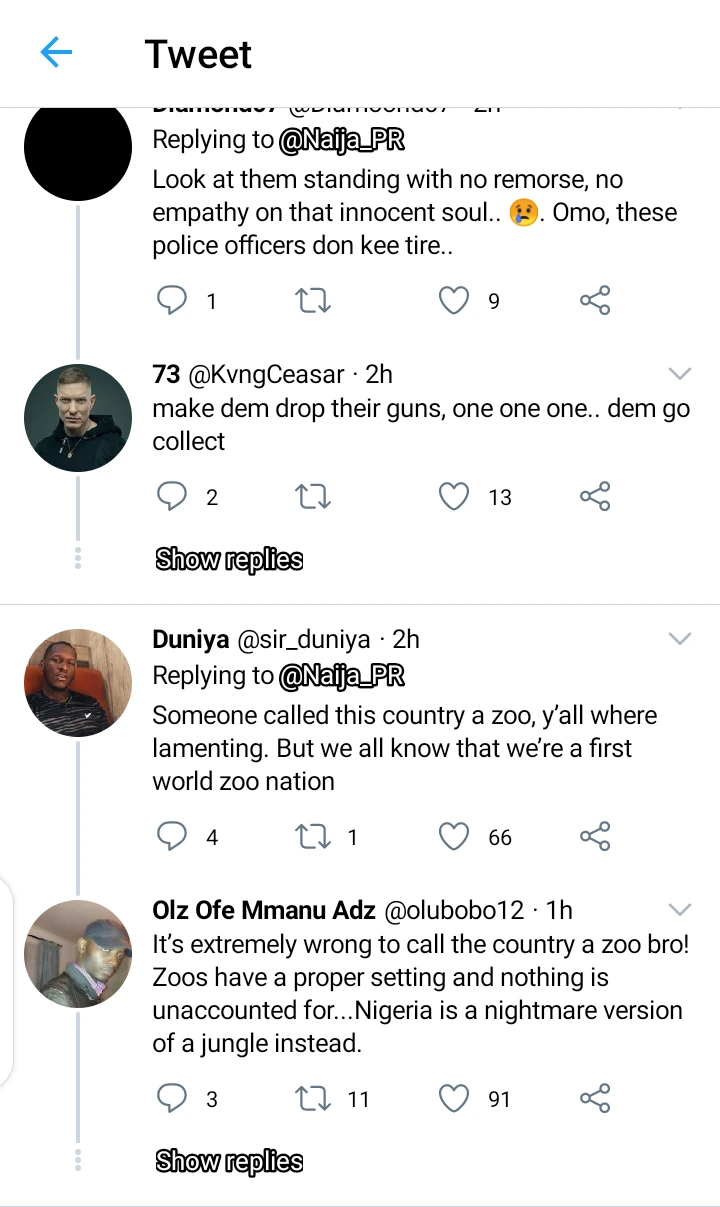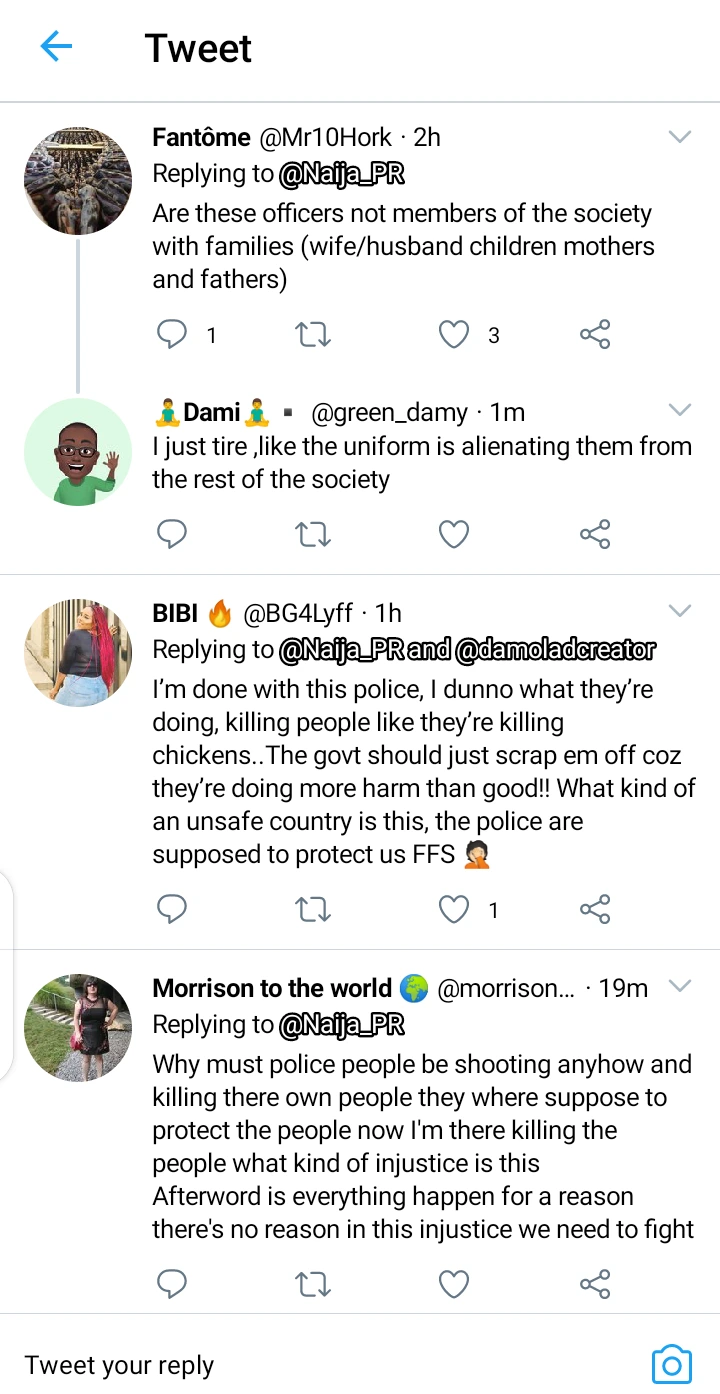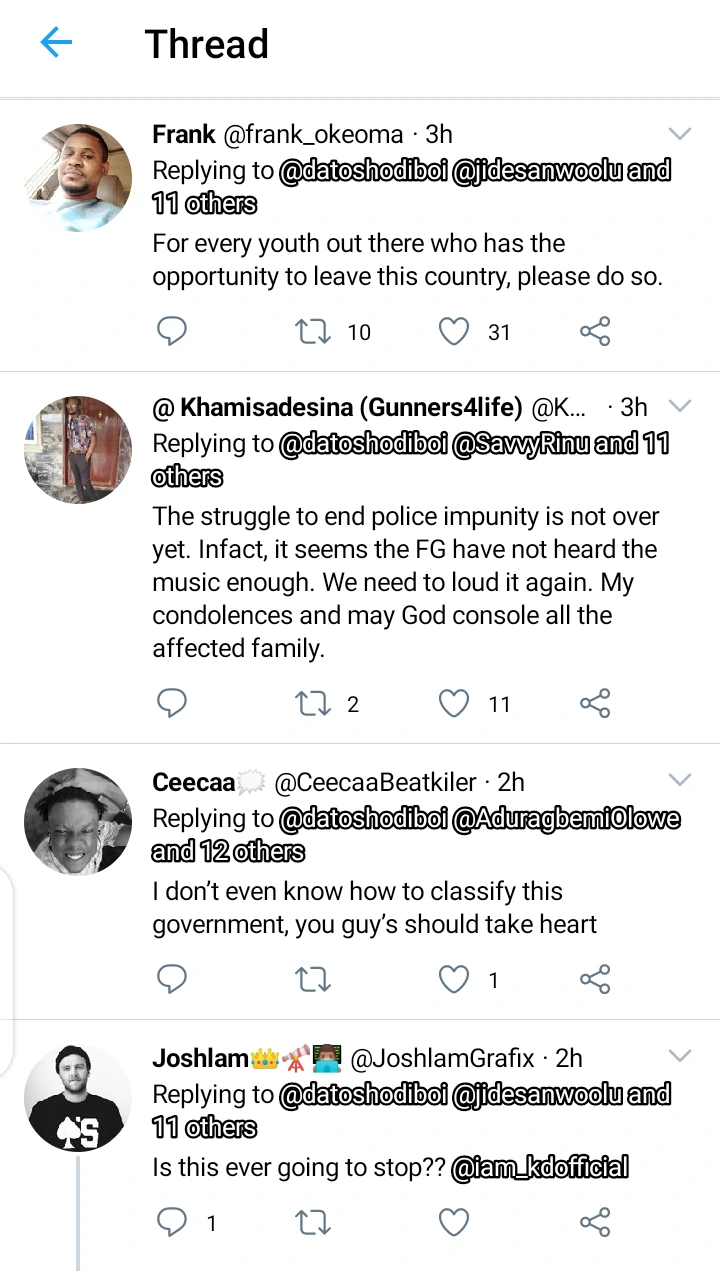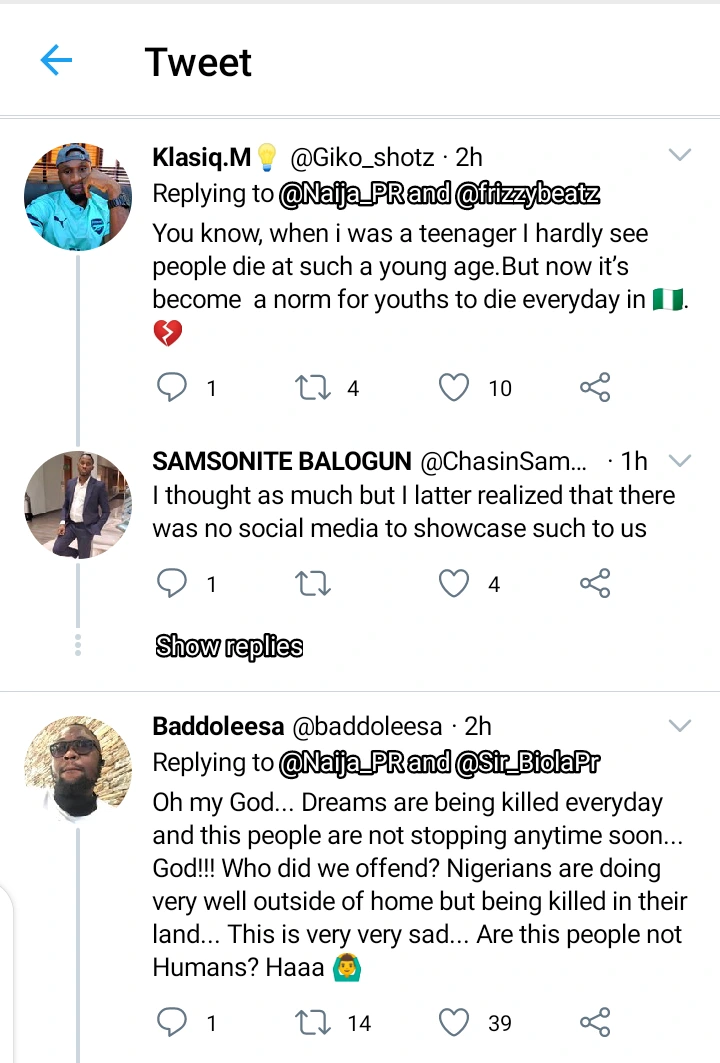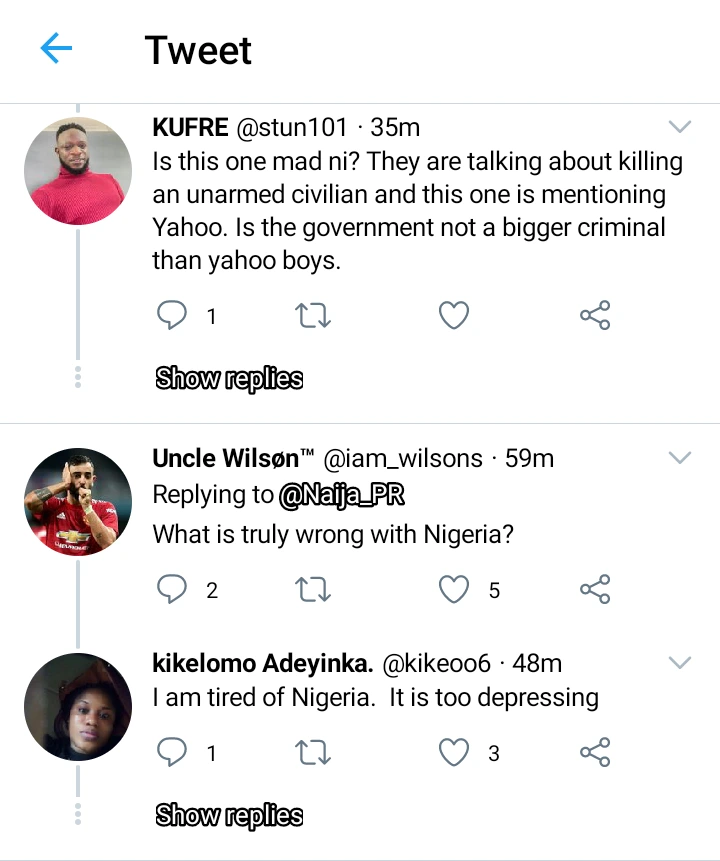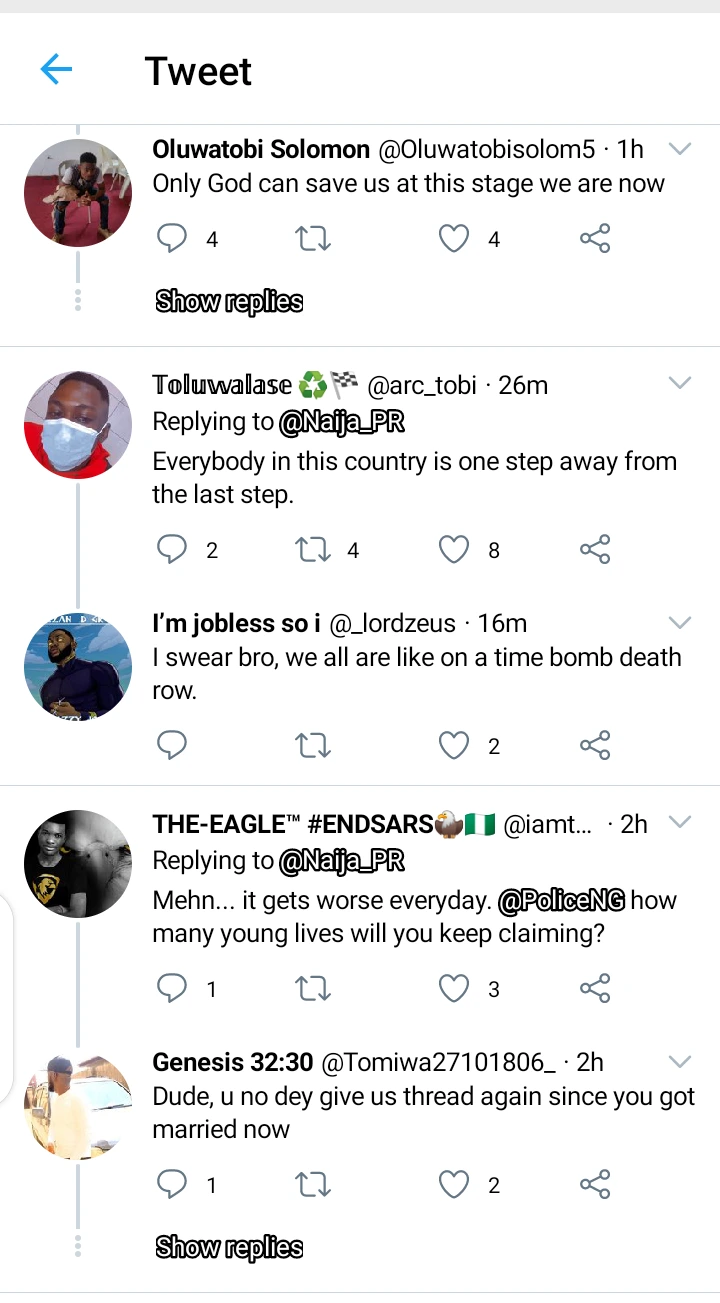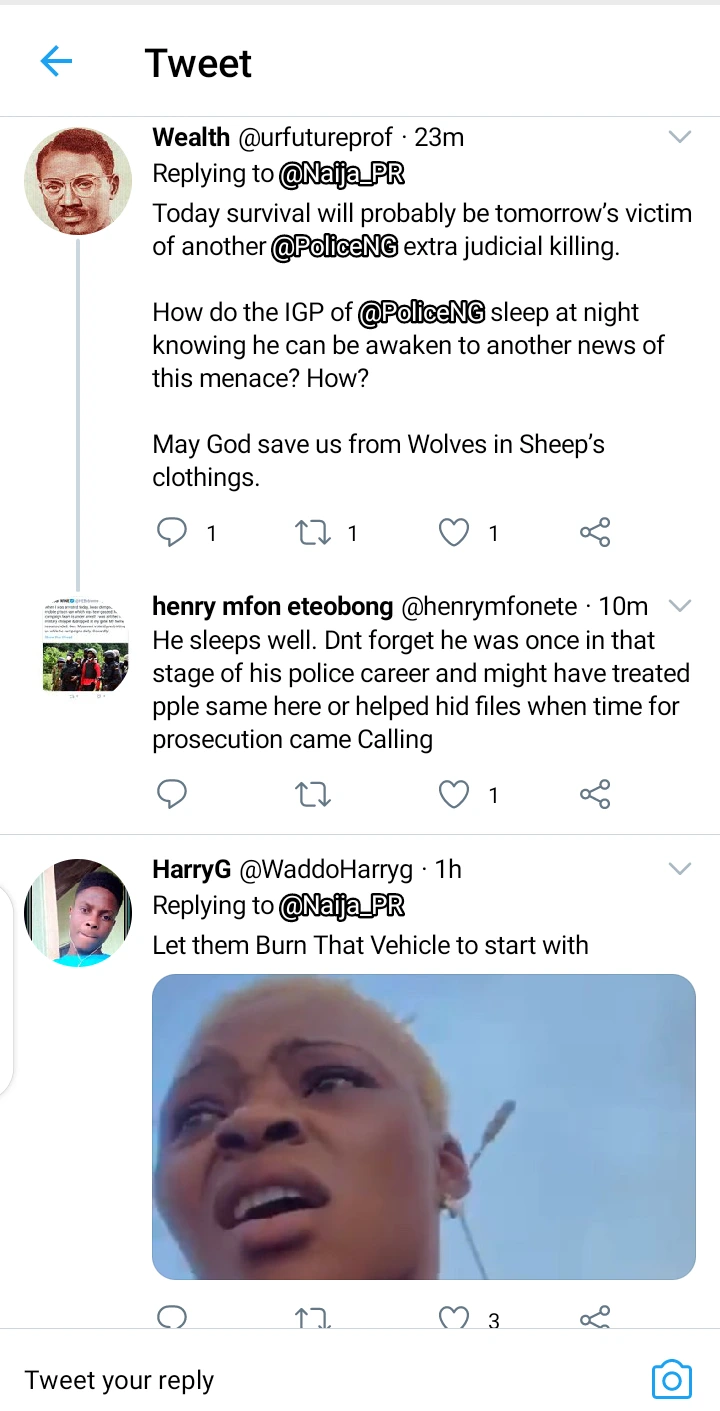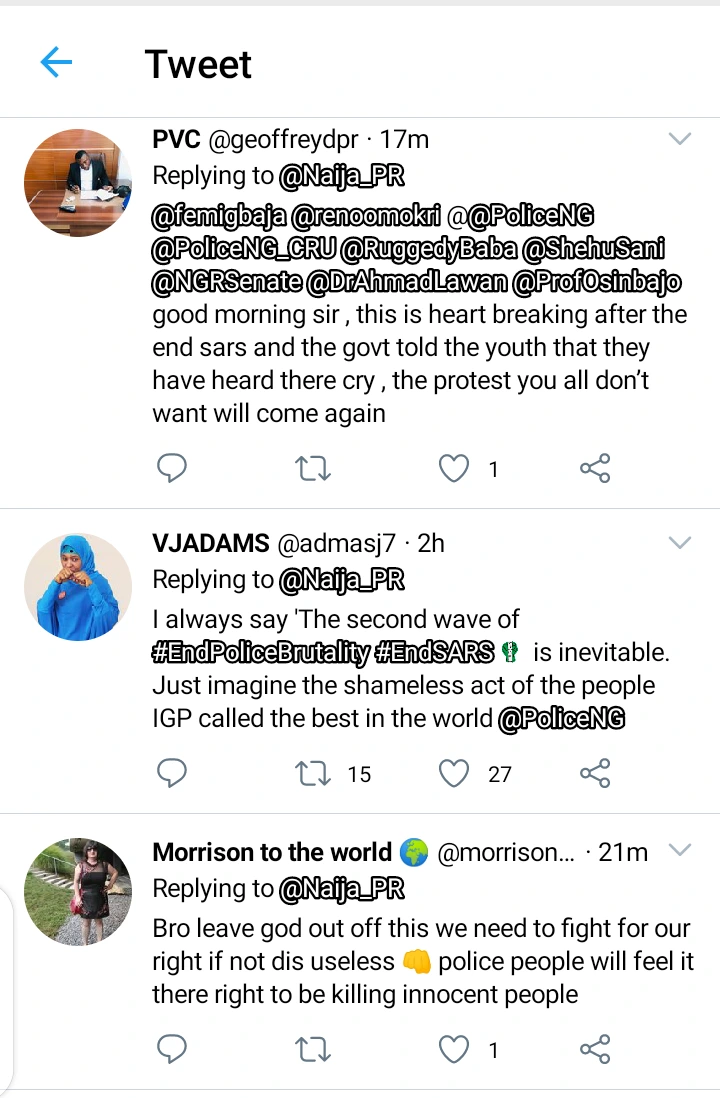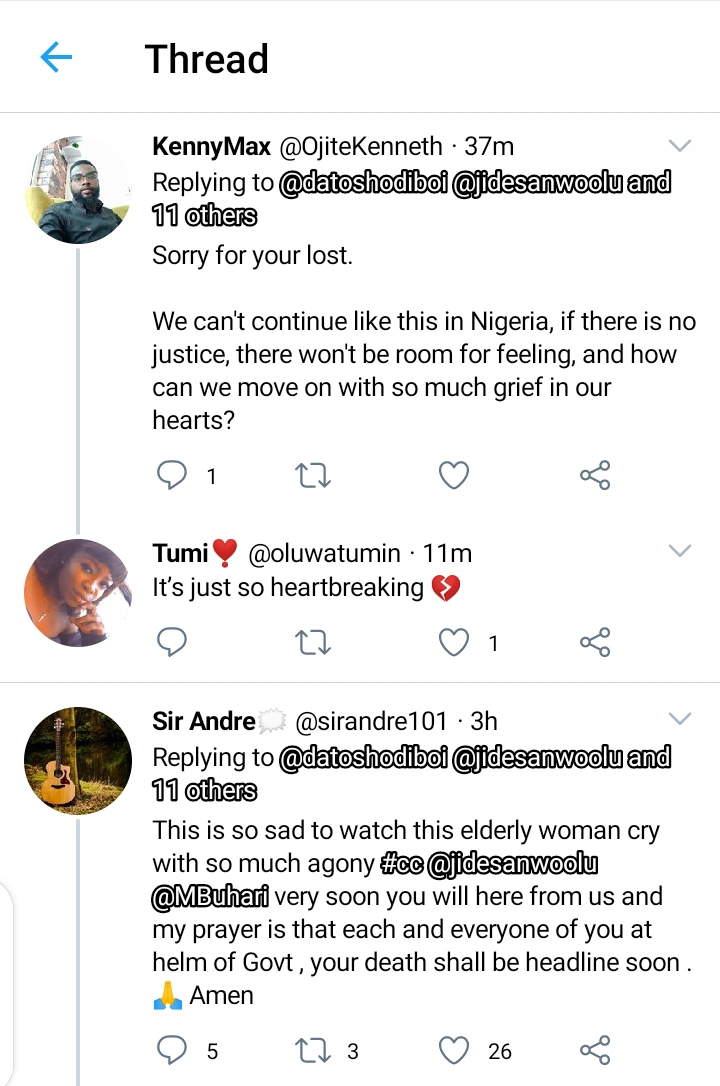 May the soul of the young man rest in peace.