People's attention have been drawn to what Chief Sunday Adeyemo popularly known as Sunday Igboho wore to Igangan town, in a video which went viral today. Popular Nigerian activist, Sunday Igboho reportedly stormed the town of Igangan, Ayete in Ibarapa North Local Government Area of Oyo State today.
Today's incident comes after Sunday Igboho issued seven days ultimatum to Fulani residents to vacate the town.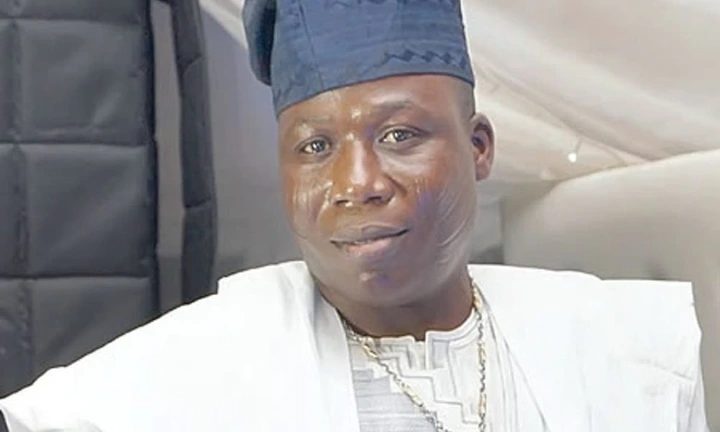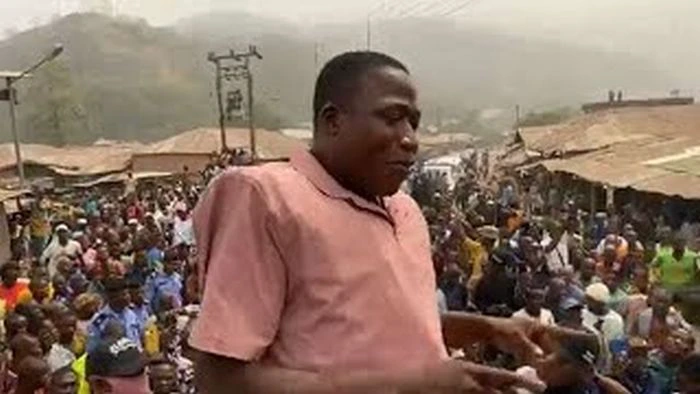 Igboho proceeded to enforce his ultimatum today, contrary to Governor Makinde's stand concerning the eviction notice. The Governor of Oyo State, Governor Seyi Makinde had directed that nobody reserved the right to order anyone out of Oyo state.
People however paid attention to what Sunday wore to Igangan town today with many of them claiming he wore "Traditional bulletproof" beneath his shirt.
Some individuals even went as far as giving an example of the type of bulletproof which they claim Sunday wore to the town.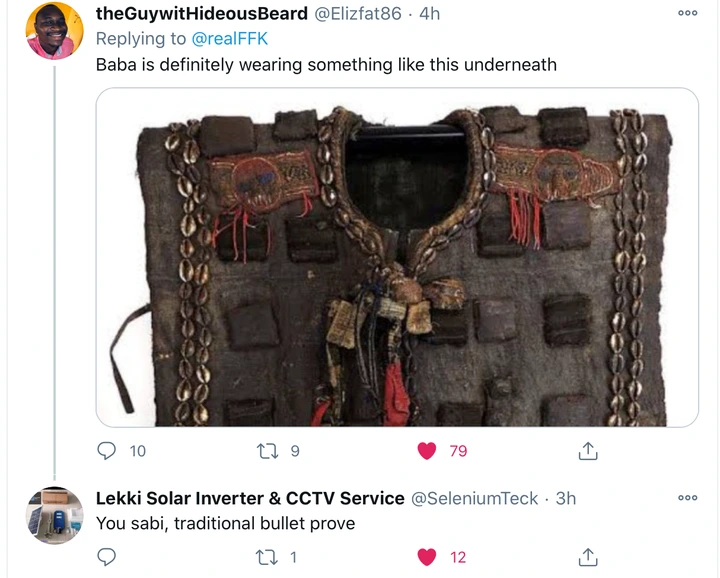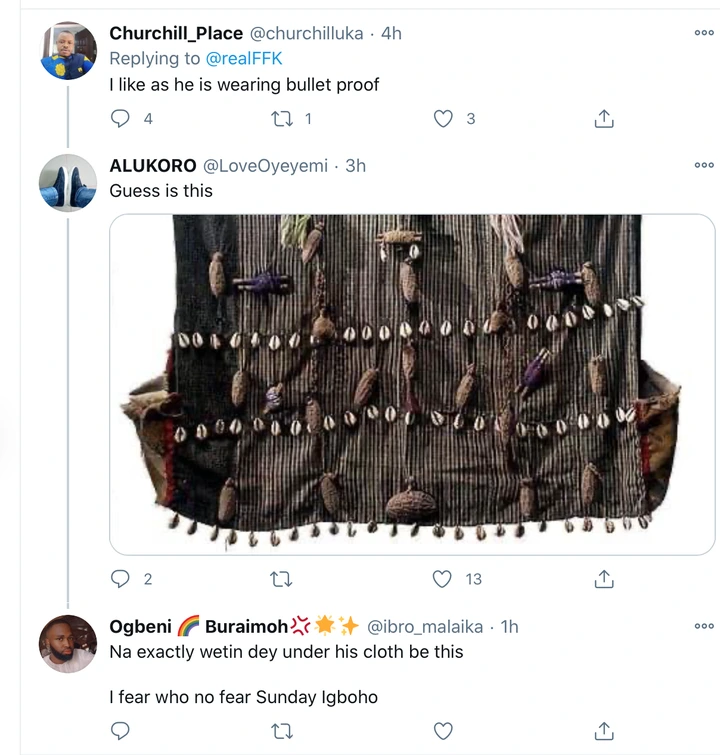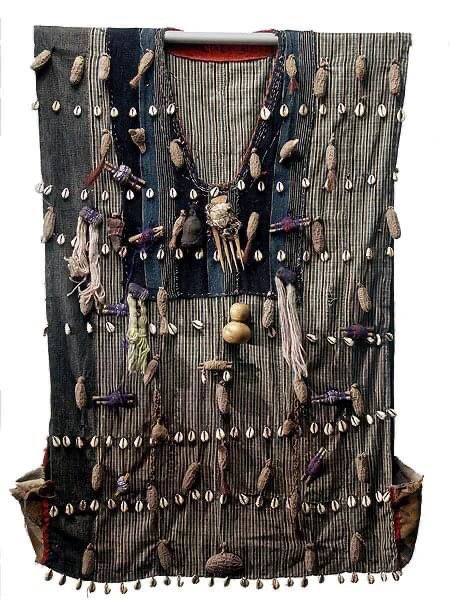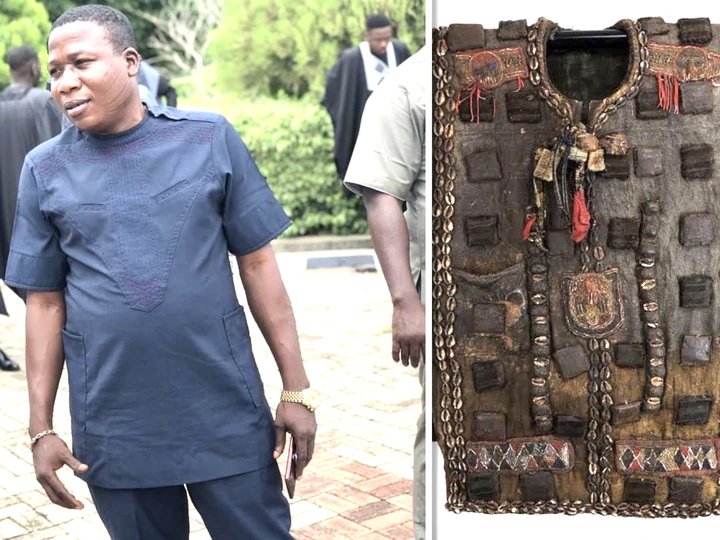 Reacting to the claims of the traditional bulletproof in the video of Subday Igboho, a man writes, "Not even arrow, sword or dagger can penetrate his body"

Speaking in the new video, Igboho said: " Who says we are not going again? In fact, we are going right now. We thank Alaafin. I said earlier that we have backing of 'Iku Baba Yeye'.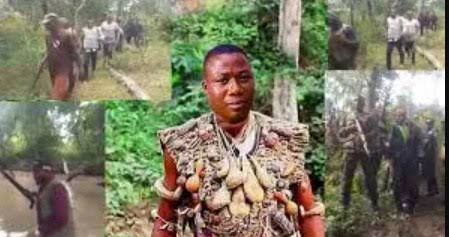 •Igboho
"I swear with God that has my life that we will go to Ibarapa today. I'm talking from my house right now on Friday morning. We are preparing to go Ibarapa, let me finish my tea.
"I'm promising my brothers and sisters that peace will reign back supreme in the land. Whoever in Yorubaland that is backing the Fulanis to perpetrate their crime, will perish with their generation", Igboho speaks with anger.