Due to the different degree of insecurities in some South western state, most especially in Ondo and Oyo State. The Governor of Ondo State, Rotimi Akeredolu had came out in the beginning of this month to give a 7 days Ultimatum to Fulani Herdsmen in the forest reserve area of the state to vacate the place or face it's consequences. While, Sunday Igboho as well had given ultimatum to some Fulani men in Ibarapa, another area of Oyo state to vacate the area or have him to deal with.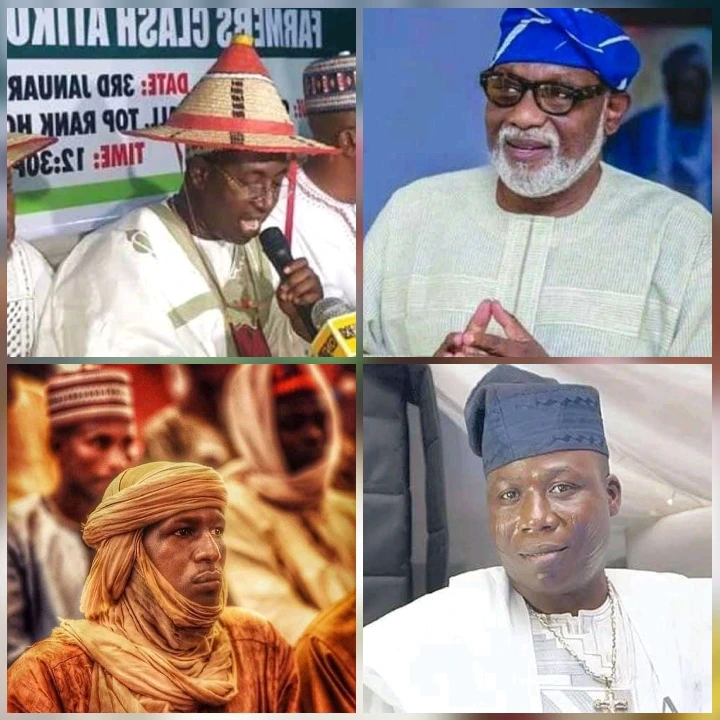 But it seems like the issue is already taking another turn as some group of people seems to be against the Ultimatum given by both Governor Rotimi Akeredolu and Sunday Igboho. Concerned Nigerians and legal bodies are already reacting to the Ultimatum and also giving their stand on the issue.
The new group that came out to give their opinion is a Fulani Congress known as Fulani Nationalist Movement (FUNAM).
A representative or coordinator of the Fulani Nationalist Movement (FUNAM) has passed strong message to Ondo State Governor, Akeredolu letting him know that he should be ready for war if the Fulani will leave the forest by all means.
In the report that was released by the West Africa Regional Coordinator of Fulani Nationally Movement, Baadu Saalisu Ahmadu, he had come out to warn Sunday Igboho and Rotimi Akeredolu to reverse their plan of evicting the Fulanis out of their State or face the consequences which could be a war.
He also stated that, the Fulani has every right to live anywhere they like since they are doing their business legitimately and the only institution that can send them out can be the National assembly or the President himself but not some political thugs like Sunday Igboho. See what he said below: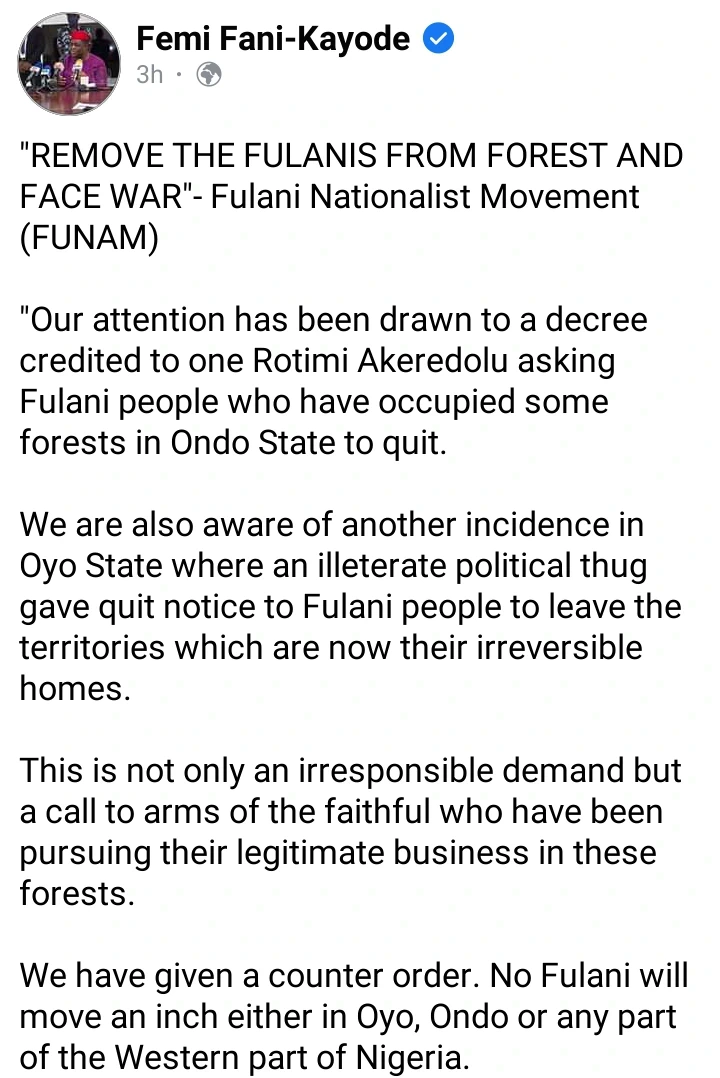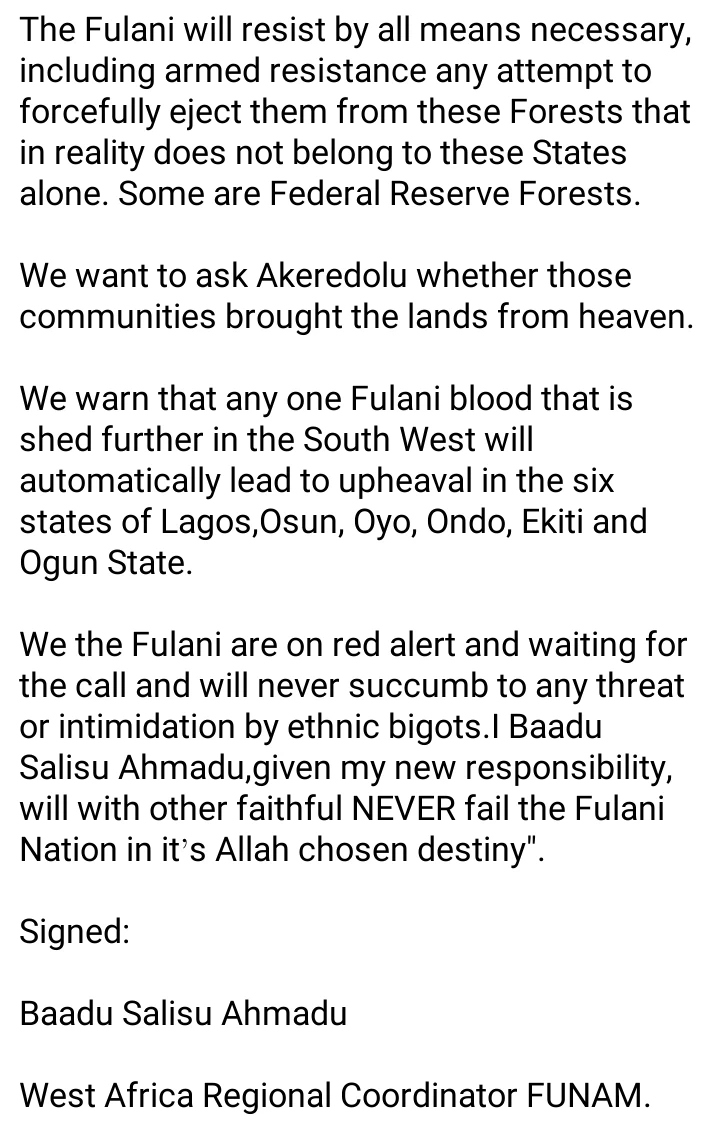 What's your opinion about this article? Let's hear from you in the comment section . Thanks!!
Source: Official Facebook Page Of Femi Fani Kayode