Homosexuality is a practice that is considered to be strange and unacceptable in Africa, in Nigeria it is considered to be a crime and anyone one caught engaging in it can go to jail for 14 years.
Recently, the son of a former presidential aide took to his Instagram page to reveal that he is gay. The young man, Bolu Okupe is the son of the ex-presidential aide, Doyin Okupe.
Below is a screenshot of Bolu Okupe's post on Instagram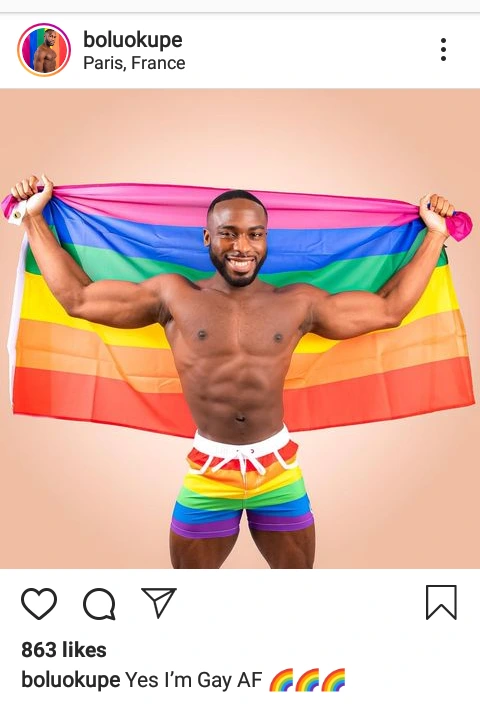 Bolu's revelation generated mixed reactions on social media, his father Doyin Okupe got to know about it, he took to his Twitter and Facebook pages to say how he felt on hearing the news that his son publicly declared that he is now a gay man.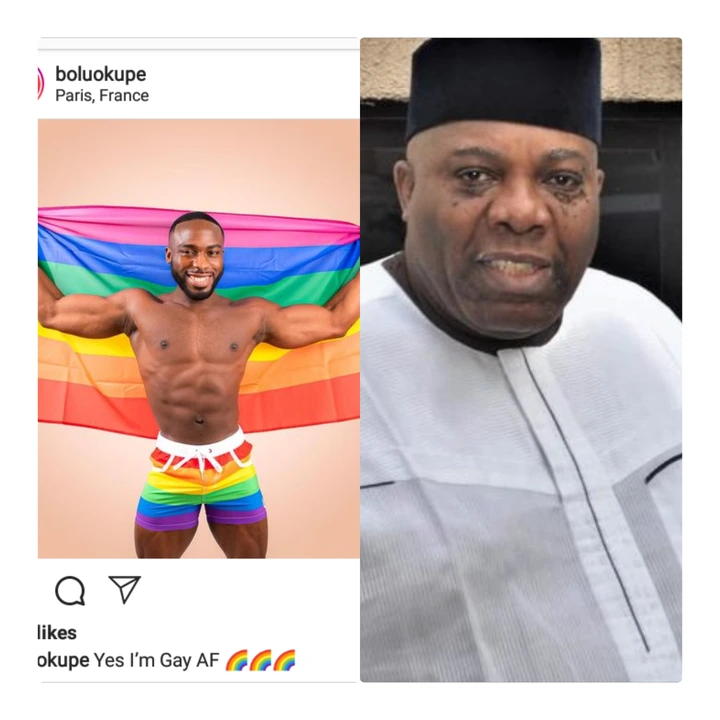 On Twitter, Doyin Okupe stated that Bolu is his son and that he(Doyin Okupe), looks beyond the physical because he feels it has to be a spiritual challenge. Doyin Okupe further stated that his son is aware that he is a Christian and he vehemently opposes homosexuality.
Below are screenshots of his post on Twitter and Facebook