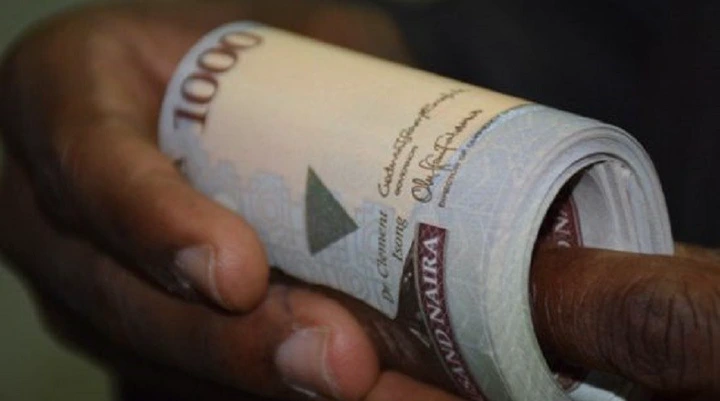 The value of the Naira against the Dollar moved southwards on Thursday at the Investors and Exporters (I&E) and the black market segments of the foreign exchange market.
This was mainly influenced by the significant rise in the demand for forex at the market windows.
Data harvested by Business Post showed that at the I&E window, transactions worth $215.63 million were carried out compared with the $17.23 million recorded the preceding day, indicating a rise of $198.4 million or 1,151.5 per cent.
This put pressure on the local currency yesterday, causing it to depreciate by 0.34 per cent or N1.34 to close the day at N394.67/$1 as against N393.33/$1 it finished on Wednesday.
Also, at the parallel market, the Naira gave up N1 against the American currency as it sold at N475/$1 in contrast to N474/$1 it was exchanged on Wednesday.
At the same unregulated FX market segment, the local currency lost N3 against the Pound Sterling to settle at N640/£1 in contrast to N637/£1 it settled at the day before. However, the Naira remained unchanged against the Euro to close at N580/€1.
At the interbank and Bureaux De Change (BDC) segments of the market, the Nigerian currency further traded flat against the American Dollar, closing at N379/$1 and N395/$1 at respectively.
Meanwhile, at the cryptocurrency market, Bitcoin (BTC) rallied as its value moved up by 4.4 per cent to trade at N18,637,999.99. The Ethereum rose by 9.4 per cent to sell at N591,671, the Litecoin (LTC) appreciated by 5.5 per cent to trade at N73,885.08, while Tron (TRX) gained 1.7 per cent to sell at N14.42.
On the loser's end, Dash (DASH) depreciated by 2.9 per cent to sell at N63,439.57, Ripple (XRP) went down by 1.5 per cent to trade at N141.97, while the US Dollar Tether (USDT) fell by 1.3 per cent to trade at N482.40.