This is a very sad story about a couple who lost their son in the hospital because they could not afford to pay the hospital bills as you read further, you might want to blame the man or who do you think should be blamed?
There is this saying that says "Husband's money is for the family while the wife's money is hers" this could be the reason why some women don't spend their money with their families, thereby hoping on their husbands to fully take responsibility in the family.
Man Left His Wife After Finding N3.6m In Her Account And Their Son Died Because Of Hospital Bills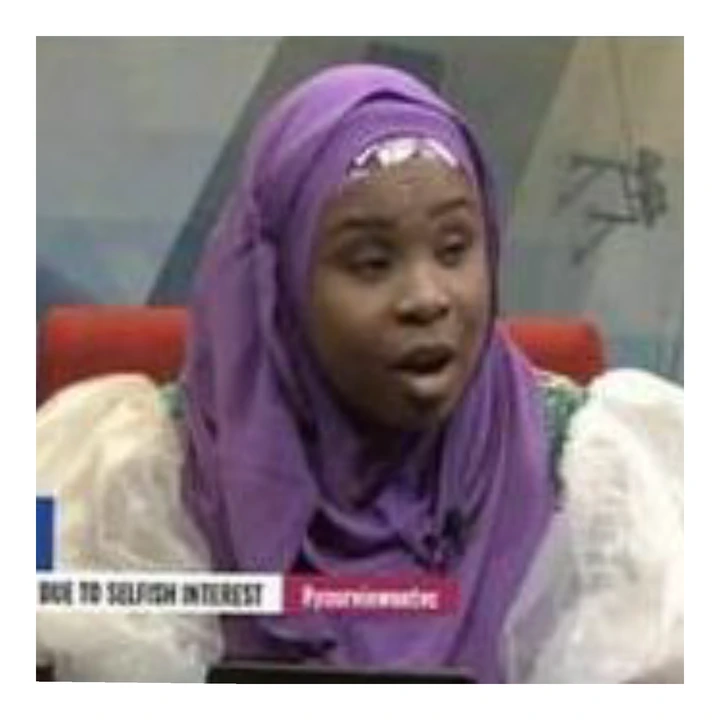 The heart of Man is desperately wicked to an extent that a woman will have a huge sum of money in her bank account and not willing to release it to save her only child's life .
It was gathered that her husband could not afford to pay their son's medical bills urgently and the boy wasn't given medical attention which led to his death. Thereafter, her husband found the sum of N3.6 million in her account.
According to TVC, it says that "Couple loses sick son after they both refused to pay the hospital bills. The wife claimed that her husband has a habit of giving excuses each time monetary issues cones up. Her husband left the house after finding N3.6 million in her account after their son's death".
In my opinion, the man must have seen her as a wicked woman that was why he left her.
What is your opinion in this regard?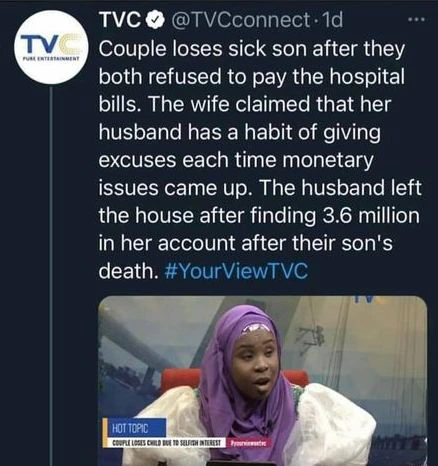 What can you say about this couple?
Please, like and share this article and follow me for more interesting gist, news, and updates… Thanks.
Source: TVC.