Young Nigerian Soldier To Die By Firing Squad (Check Out His Photo And The Offense He Committed)
A military court has sentenced a soldier who opened fire on his commander to death by firing squad.
At a military court hearing on Tuesday, judges convicted Trooper Azunna Maduabuchi of murdering Lt. Babakaka Ngorgi.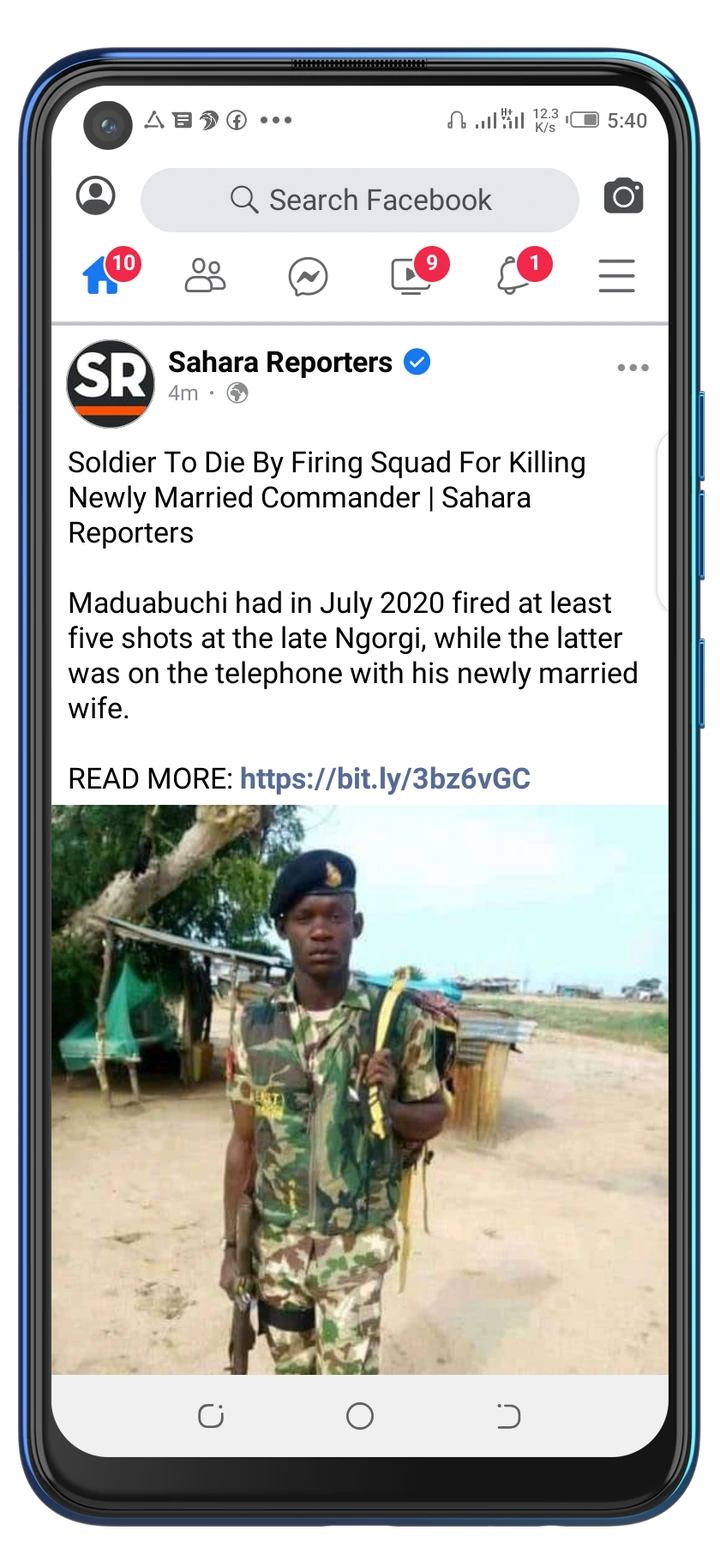 Maduabuchi was arraigned before a court at the Maimalari Military Barracks in Maiduguri, along with four other soldiers accused of murder.
Other convicted soldiers include Sergeant Sani Isaiah who was sentenced by the court to four years in prison.
She also sentenced Bidemi Fabiyi to two years in prison while Musa Bala and Abdulraheed Adamu were each sentenced to one year in prison.
The soldier shot Lieutenant Babakaka Ngorgi eight times, killing the officer.
Our military source said Kurtun, who was immediately detained, had been hunting for his co-worker at the 202 Tank Battalion in Bama Local Government Area of ​​Borno State.
She said the corpse opened fire on the deceased from behind and near him, where he died instantly.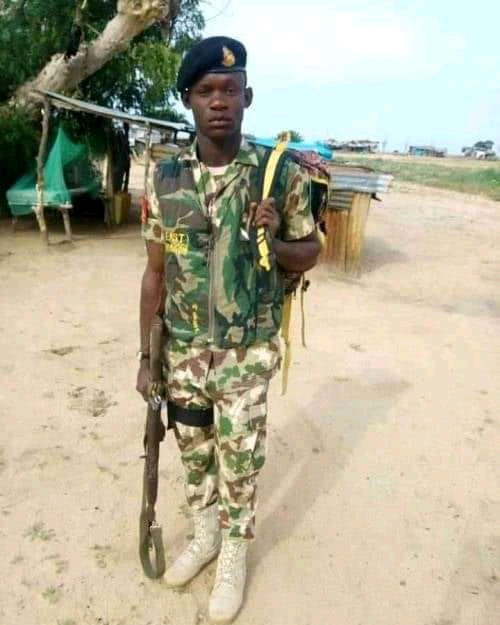 The source said similar clashes had taken place in recent years between the troops of Operation Lafiya Dole against Boko Haram in Gwoza, Chibok, Bama and Mallam Fantori.
He graduated from the NDA Junior Officers College in 2016, and got married in December 2019.