Love is a beautiful thing especially if you have found yourself a loving, caring partner who has the same values and goals as you when it comes to relationships. It has been said that in order for a relationship to make it there has to be honesty and respect but some people don't really stay honesty and respectful in relationships.
Most enter relationships with intentions of benefiting something from it :Money, doing the deeds due to lust and everything that they might want to benefit hence people end up heartbroken and want nothing to do with relationships anymore.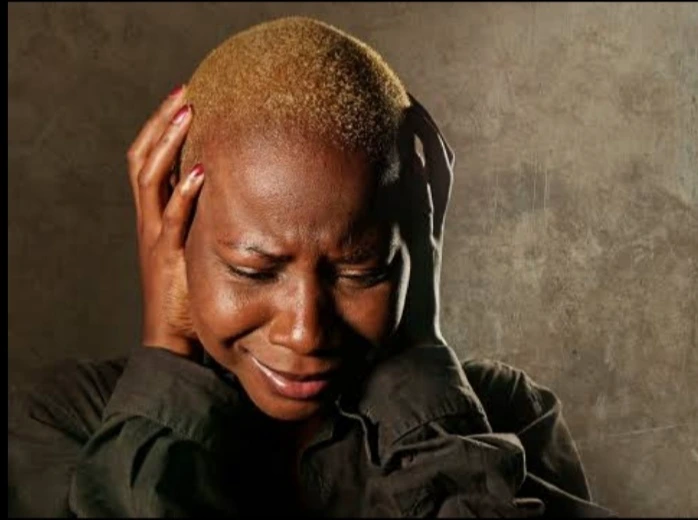 A heartbreaking story about a woman who found out that her husband has been cheating on her decided to confront the side chick and kindly beg her to stay away from him as they have a family together and doesn't want her kids to get heartbroken if they divorced.
People have said that its never a good idea to confront the other woman when your husband or boyfriend cheats on you, rather confront the one who was unfaithful to you because side chicks tend to be very disrespectful as they don't feel the pain that you are going through as the results of your partners cheating.
The woman took the numbers from her husband's phone texted the woman who shockingly responded with five (5) reasons why she will never leave her husband alone.
See the screenshots below.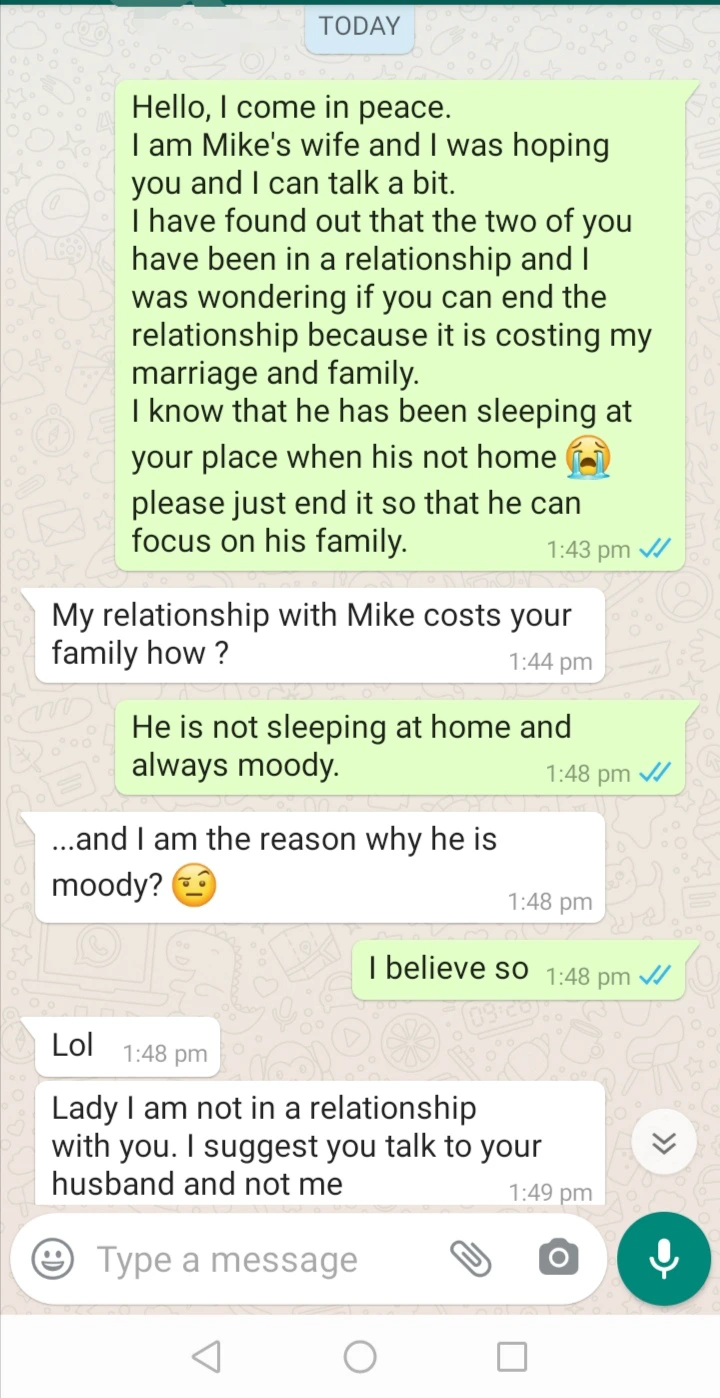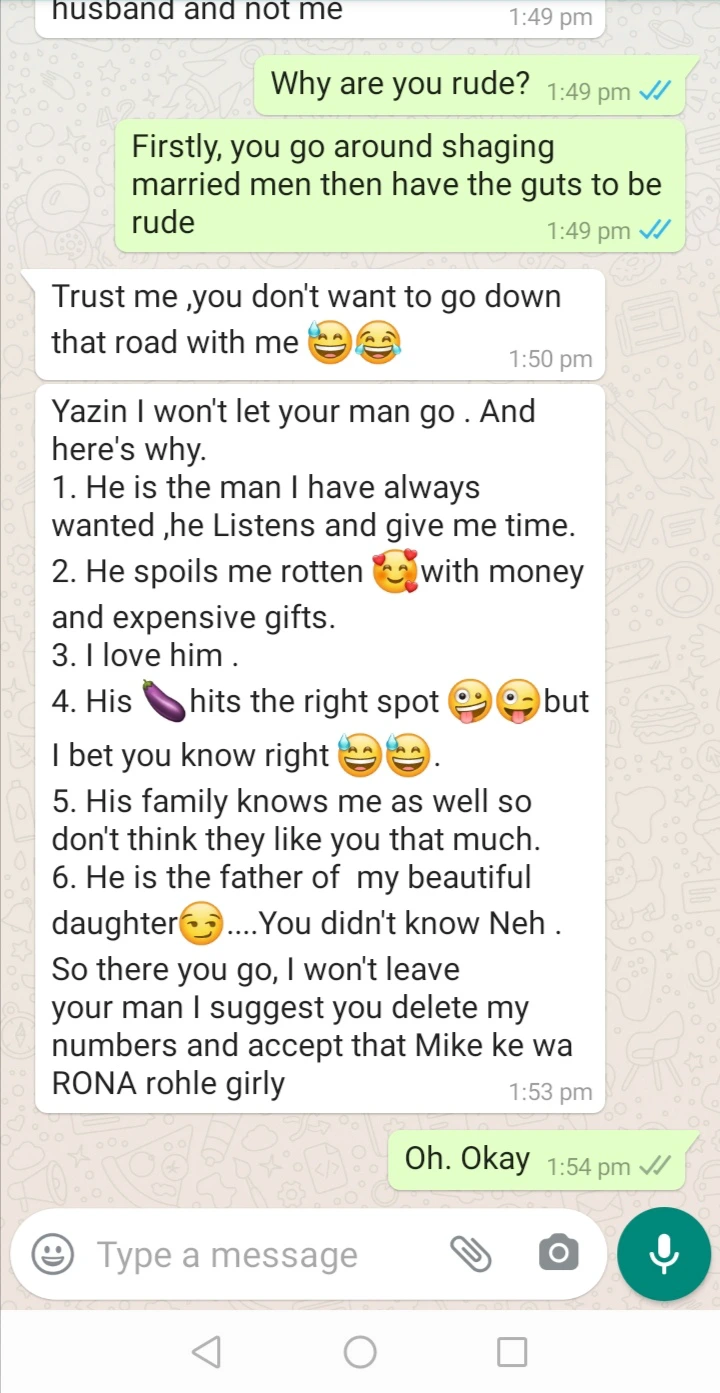 Is a crazy 🤪 world…… Who is not cheating?