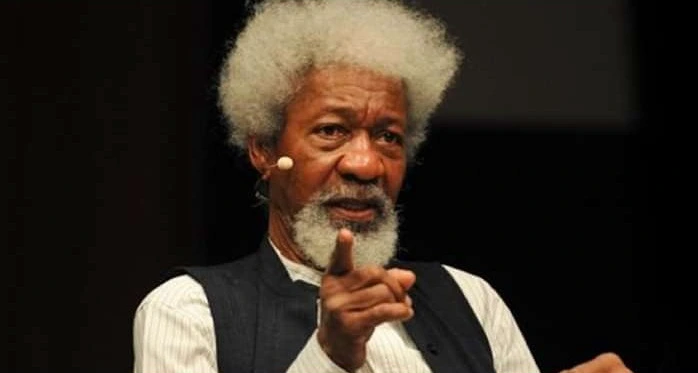 We all know that the current Nigeria President has been elected as the President of Nigeria since 2015. He happened to be a man who gained the interest and love of the people as at that time.
In 2015, President Muhammadu Buhari promised to do a lot of things for the citizens which could lead to the growth of this country. Some promises which he made as at that time includes:
1. He would build one refinery each year for the next 4 years.
2. Give unemployed youths 5000 naira each every month.
3. Create 3 millions job opportunity each year. etc.
As at January 2021, the President is yet to build a single refinery. Nigeria unemployment rate is at 33.5% in 2020.
According to what Punch Newspapers posted on Facebook on what Professor Wole Soyinka said about the President which goes as thus:
"I don't want to talk about Muhammadu Buhari's Administration." Professor Wole Soyinka also said that "Talking about Buhari not good for my sanity".
See the screenshot of the post below: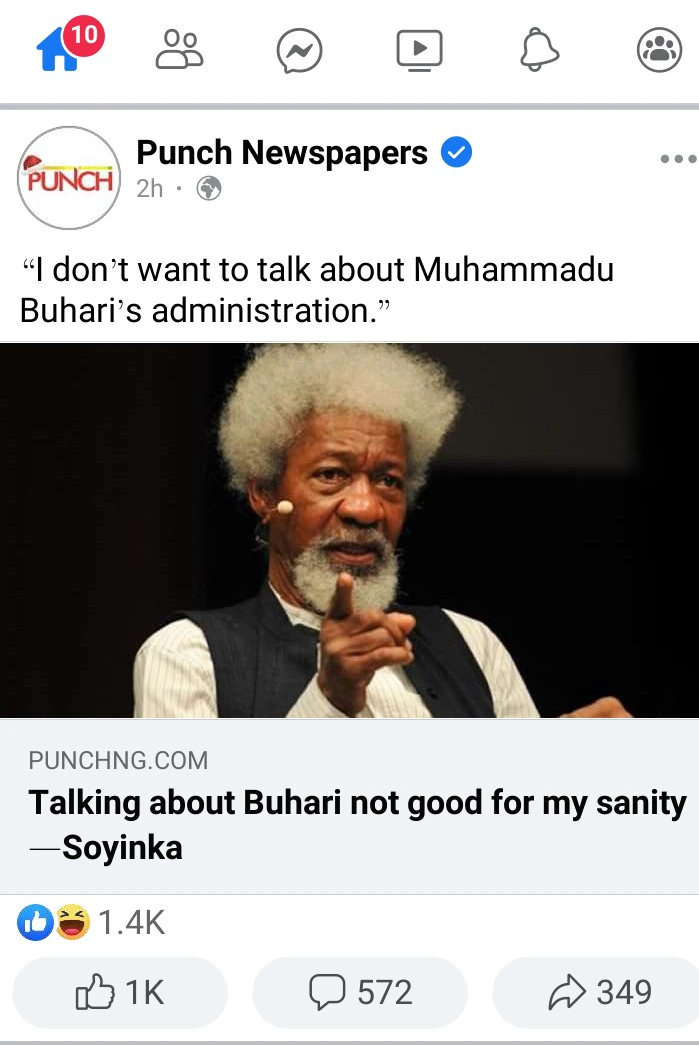 See also, the reactions as many people took to the comment box to drop their opinions about what Professor Wole Soyinka said,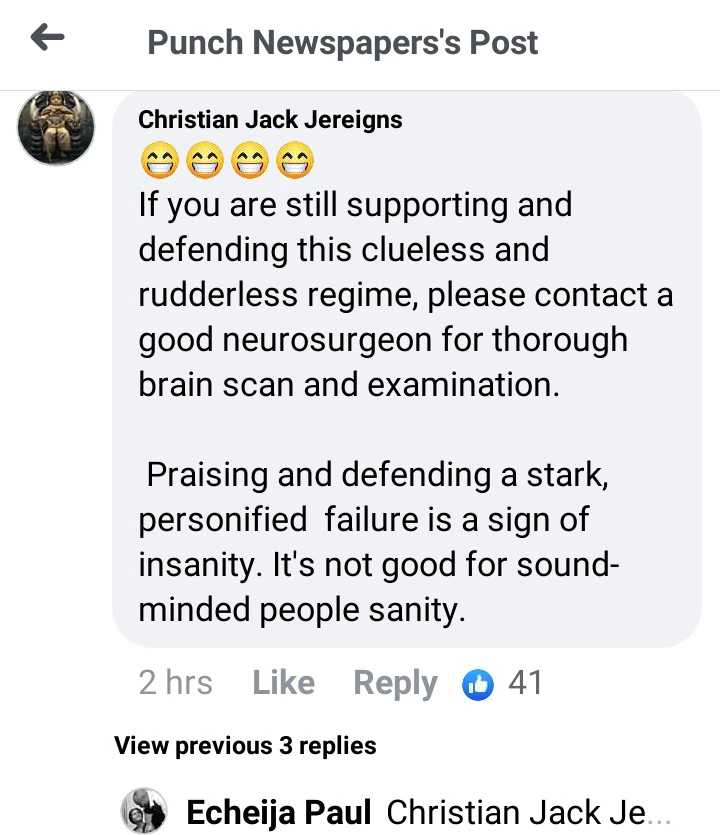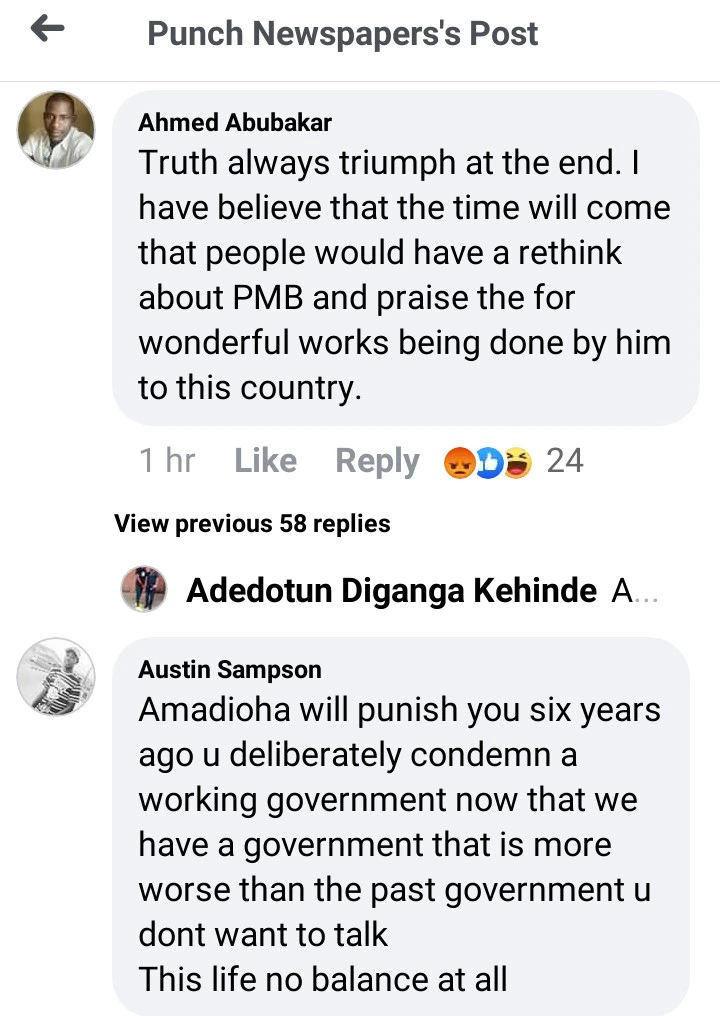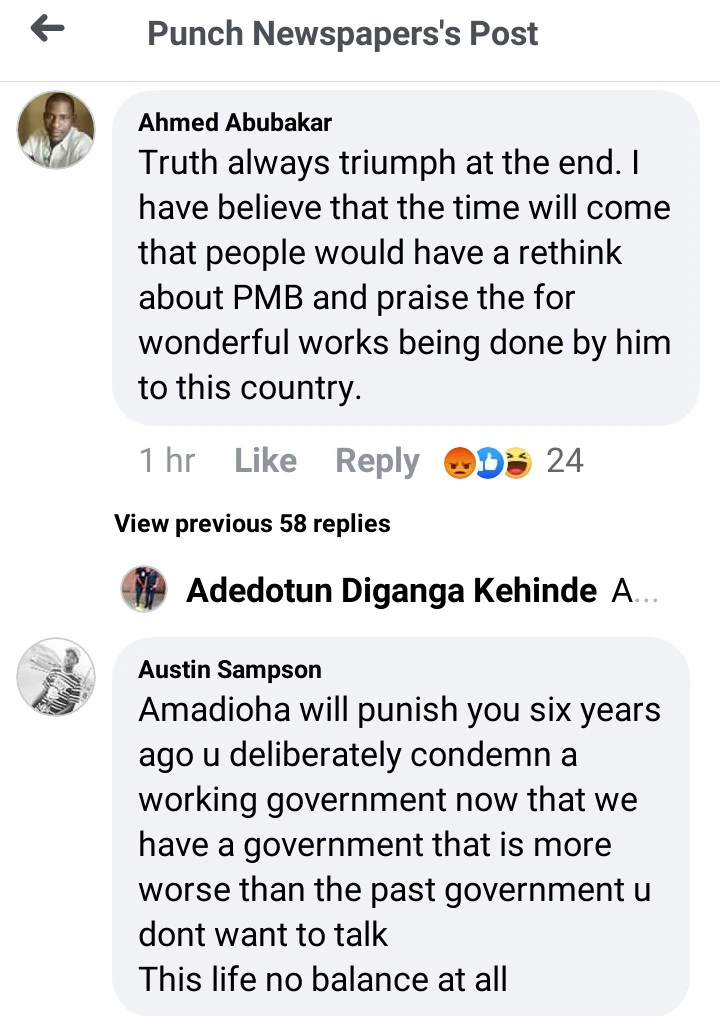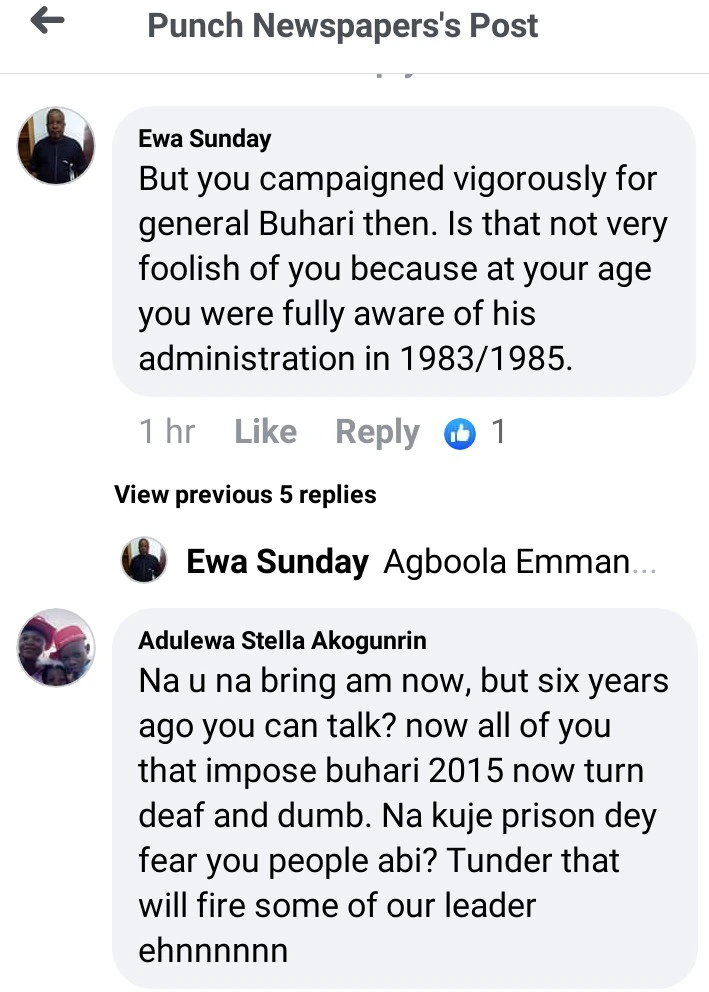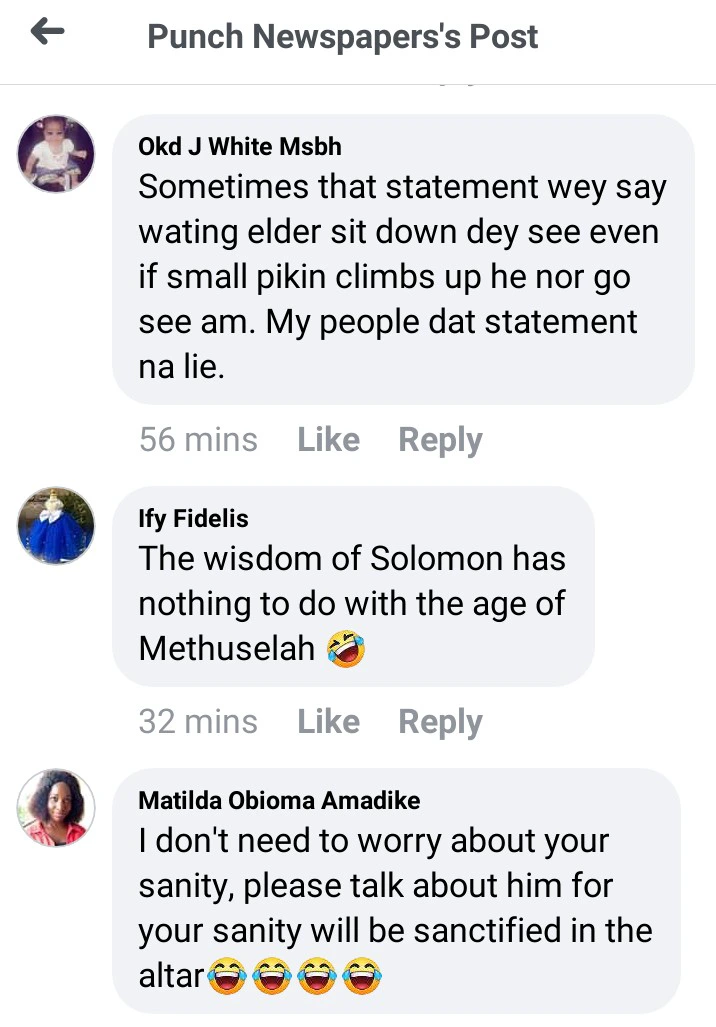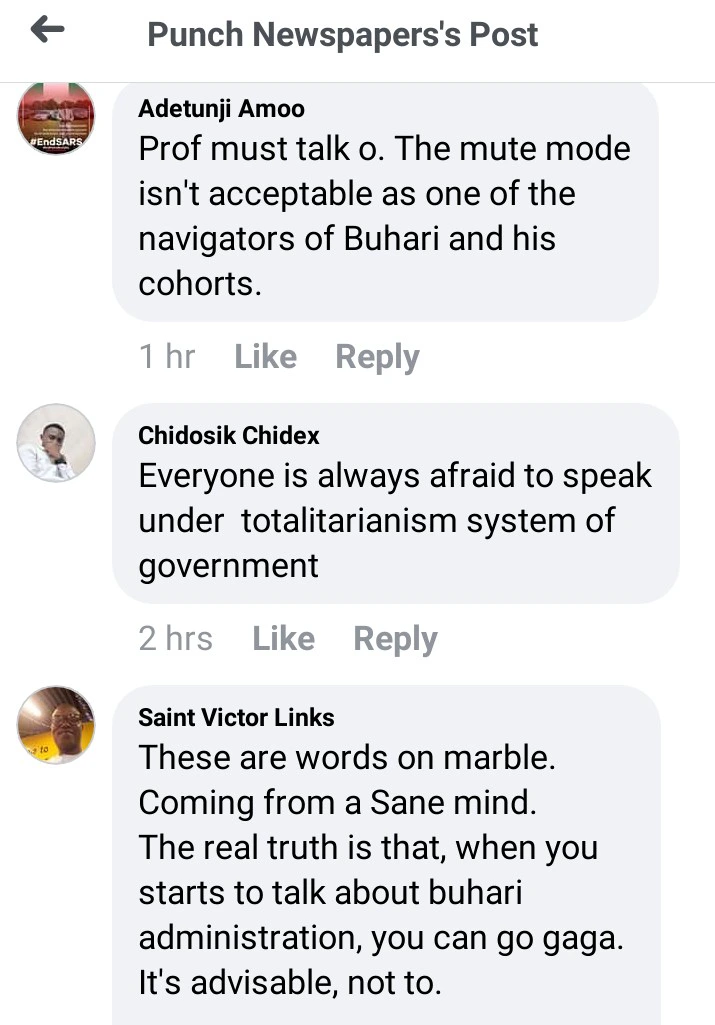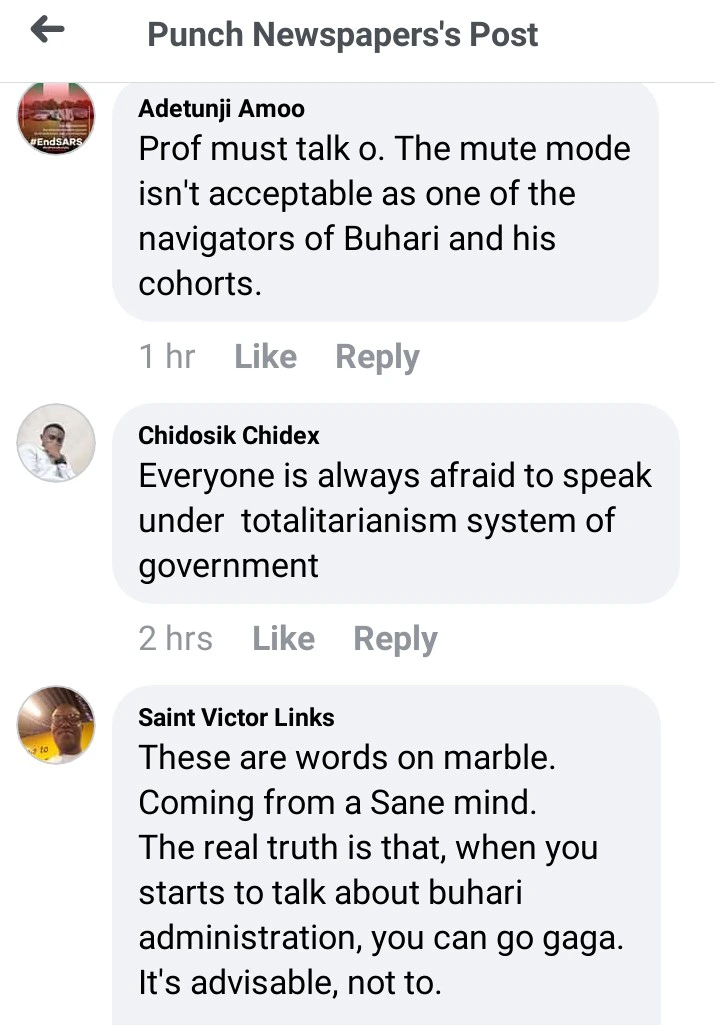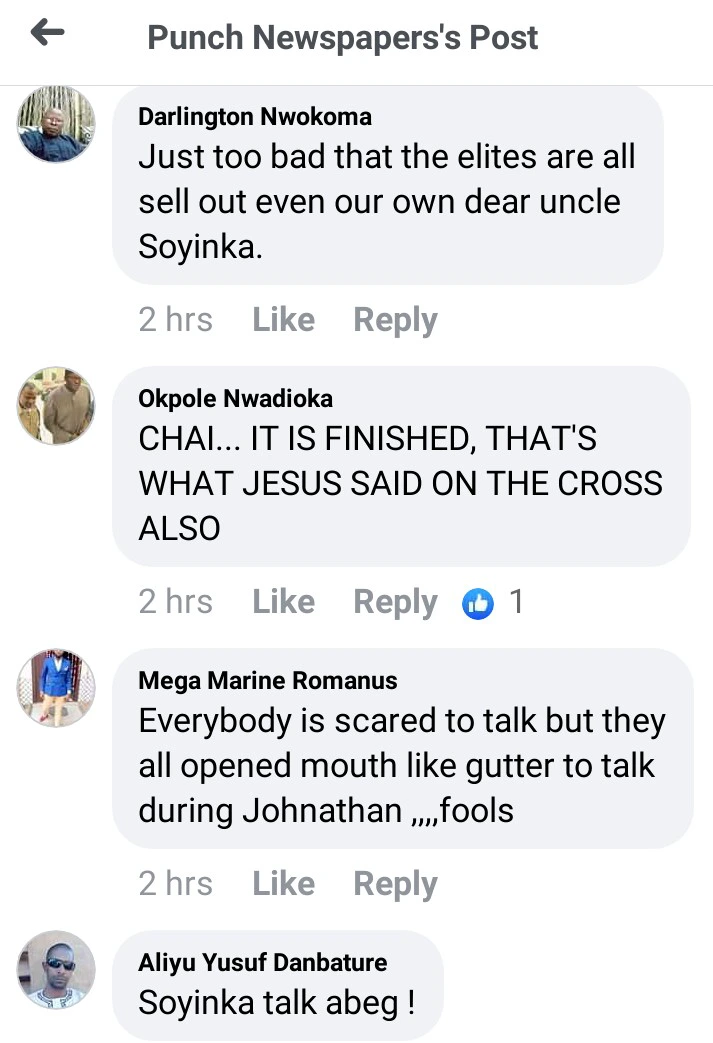 With the opinions of these people, we can all see that many are dissatisfied with the governing of the Nigerian President.