"This Is Wickedness" See What This Salesgirl Did To Her Madam After She Gifts Her A Bag And N100, 000 That Got People Talking (See Video)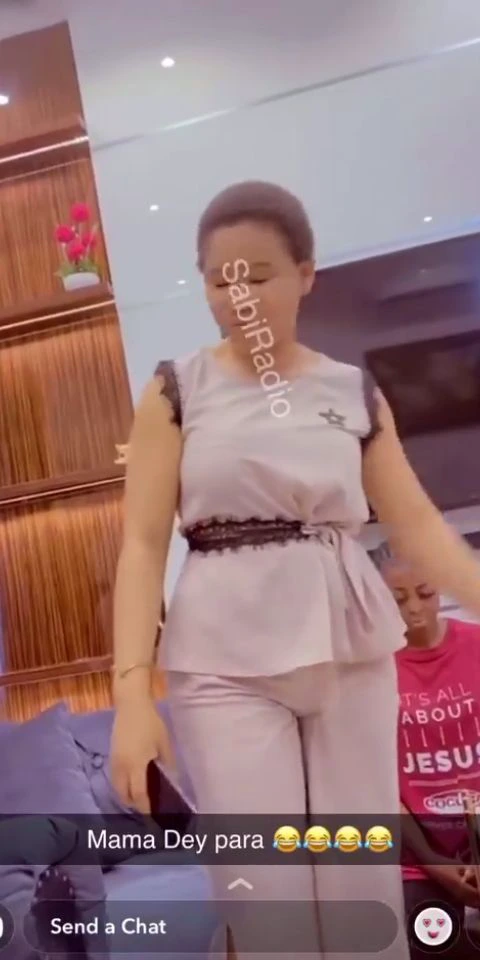 This is an eye-opening story of a beautiful young girl who was employed to be a salesgirl in her Madam's shop. She was well taken care of just to make her feel happy with her job. After everything her madam did for her, this is how she paid her back. (Read below)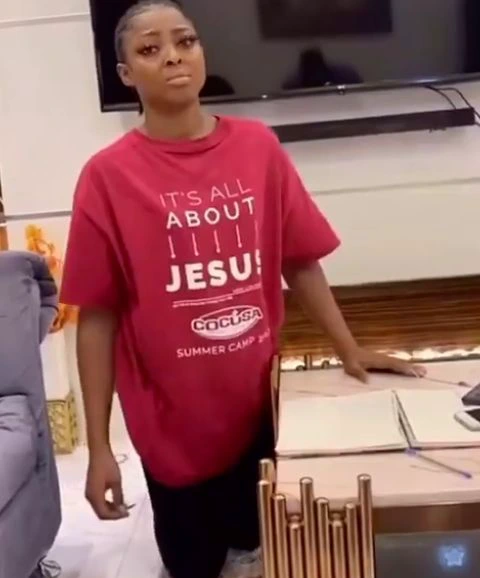 There are still good and kind-hearted people in the world who cares about welfare and the need to be helpful to people. In most cases, they get paid with evil intentions either by betrayal or by taking their innocent lives, but in this case, the story is different.
The footage shows how ungrateful one can be and it's also portrayed an act of wickedness as people confirmed it. This beautiful young girl is a salesgirl who is working to get paid monthly, but she got herself involved in a criminal act.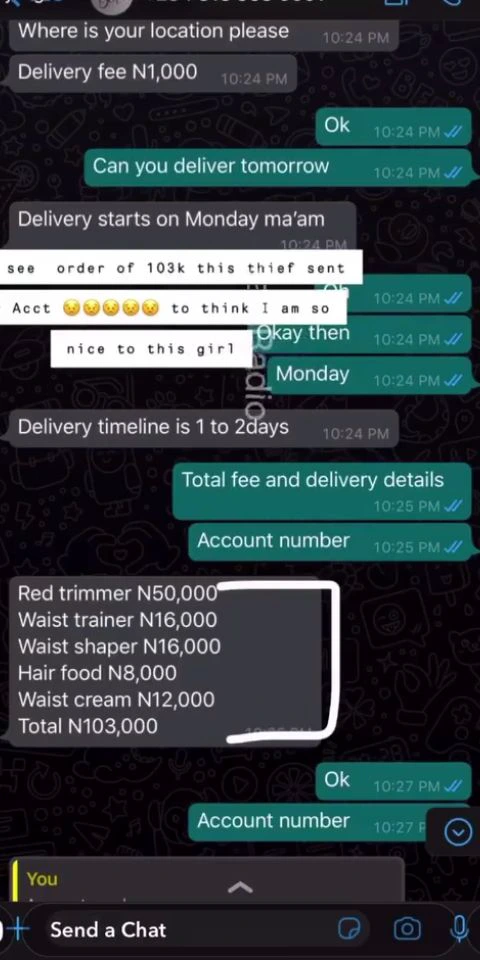 This chat is also a lead for their transaction.
The video shows the moment the salesgirl who allegedly stolen at least a million Naira from her boss's shop was caught and asked to send all the money in her bank account to her madam. You could see her begging her boss.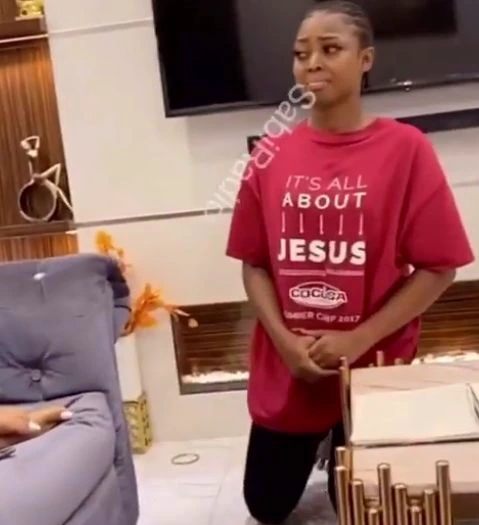 Her boss narrated all the good things she has done for her including the hundred thousand (100, 000) she gave her a few days ago which is not part of her salary, a trip to Dubai, and money to take care of her sick mother. All she got after treating her like her blood sister, she still stole her money.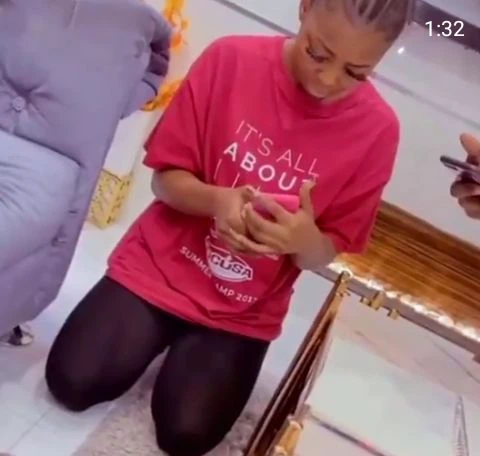 This also sparked chain reactions from people who watched the video clip. See how people reacted below 👇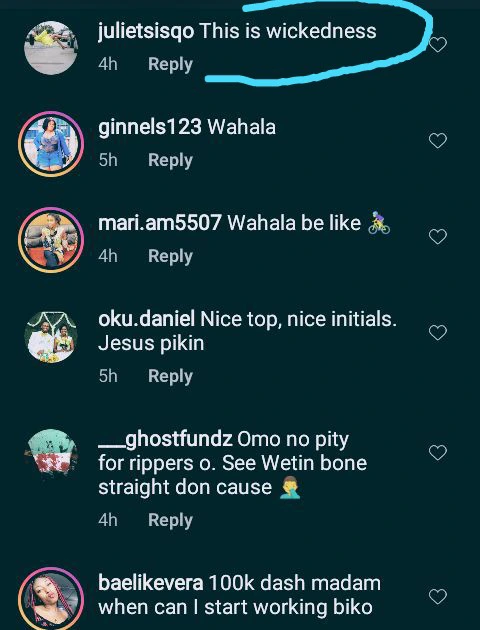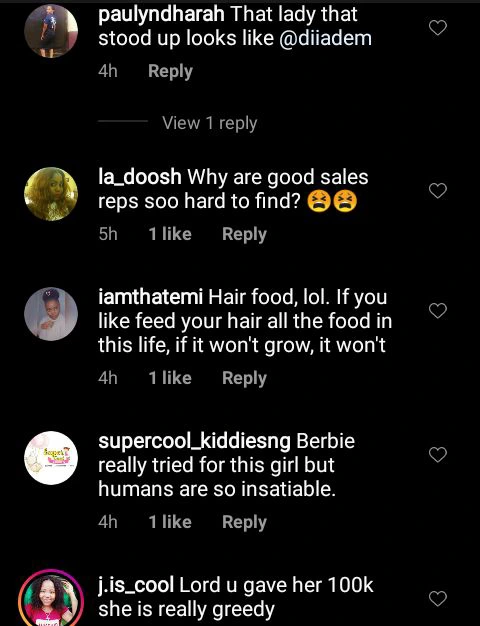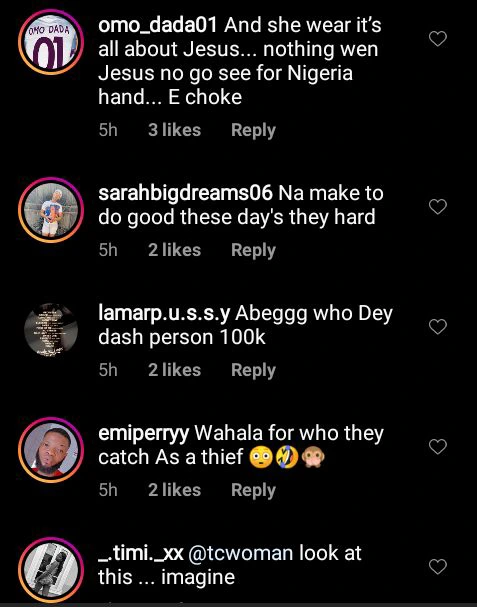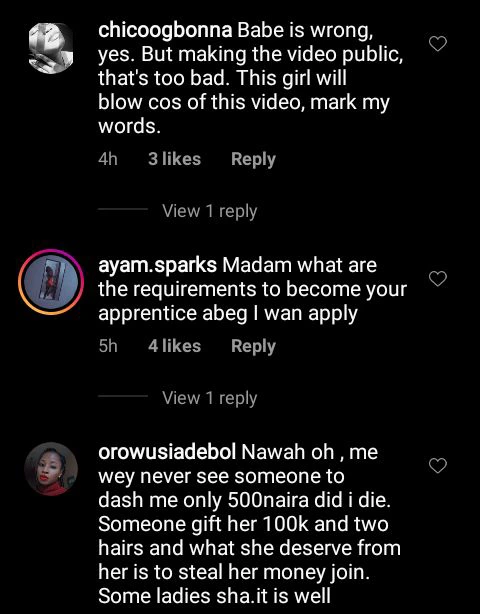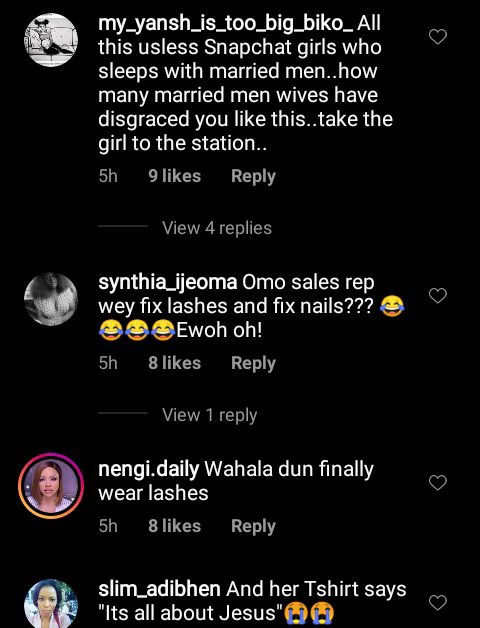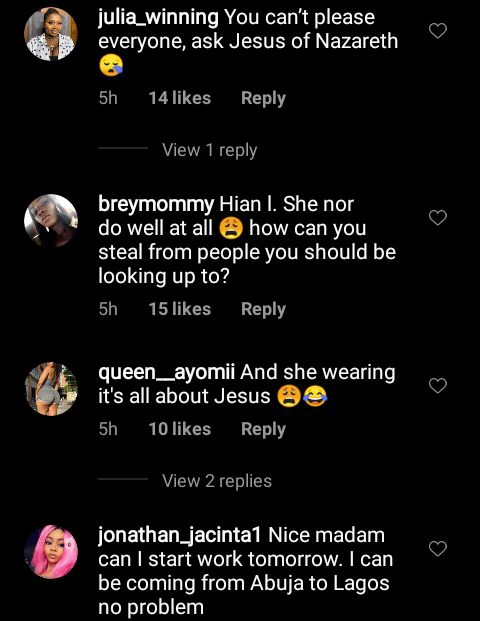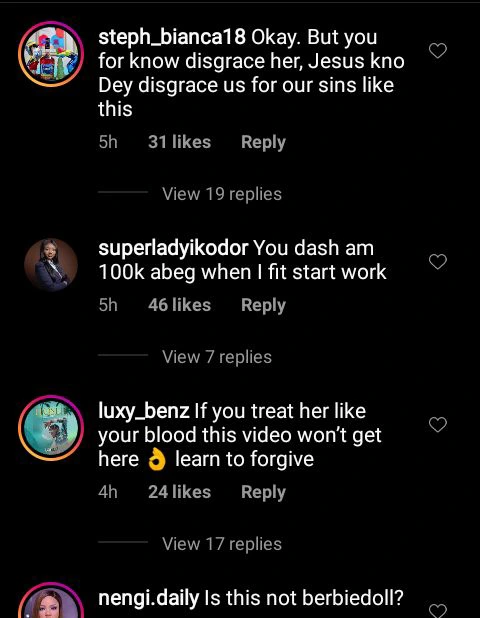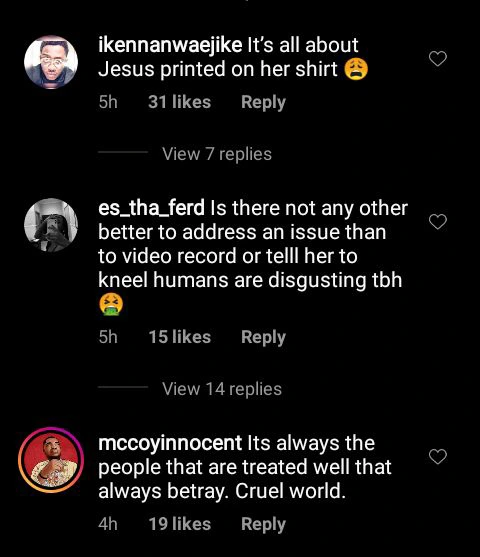 Going through people's reactions, you could see most of their expressions how they would also work for the lady because she is a nice woman. Some of them might even want to start submitting their 'CVs'.
<p class="has-drop-cap has-vivid-red-color has-text-color" value="<amp-fit-text layout="fixed-height" min-font-size="6" max-font-size="72" height="80">Watch the video 👇Watch the video 👇