If there is any period which is synonymous to accident in the country, it has to be the end of the year. In Nigeria, a lot of people move around the country for Christmas and new year celebrations. In this period of time, drivers of public and private vehicles always thrown cautions to the dog. To many of them, it is an opportunity to makeup for the losses in the year.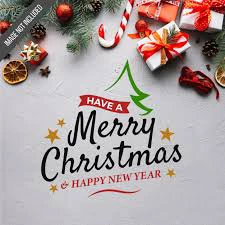 While they are in a rush to make more money, their own lives as well as that of the passengers in their vehicles matters less to them. In this period of time, almost all road signs, put in place for safety purposes are not respected by these erring drivers.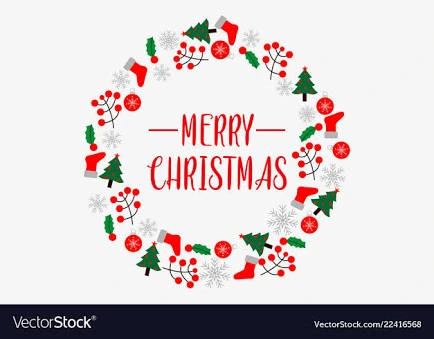 Yes, some accidents are uncontrollable, but the majority of those happening during Christmas and News year celebrations in Nigeria are avoidable . Impatient, overspeeding, unprofessional conducts of drivers are the major causes of car crashes recorded in this period of the year.
Over the years, a popular public transportation company in Nigeria (Peace Mass Transit) have maintained stability, and keep accident rate very low in their services to passengers. This was achieved through conscious organization of the firm, no doubt. However, in what seems like the season is also having an effect on their services, one of their buses was recently seen in a terrible road accident.
As seen in the photos posted on Facebook by one of the passengers (Obrown Ndubuisi), the bus was in upside-down position. In the video that accompanied the post on the Facebook page, passengers were seen removing their luggage from the bus which was reduced to almost nothing as a result of the accident.
To be sincere, the bus which was completely seen in the bush instead of the expressway, was not in good shape. It is an accident that can be described by anyone who is not in the scene as fatal. It is very easy to conclude that, no one survived the crashed. Surprisingly, Ndubuisi gave a shocking revelation about the accident on his Facebook page.
Ndubuisi who was one of the passengers on board stated in his post that, although he is speechless about the accident, he gives all thanks to God because, they all survived the crashed. See the Facebook post below: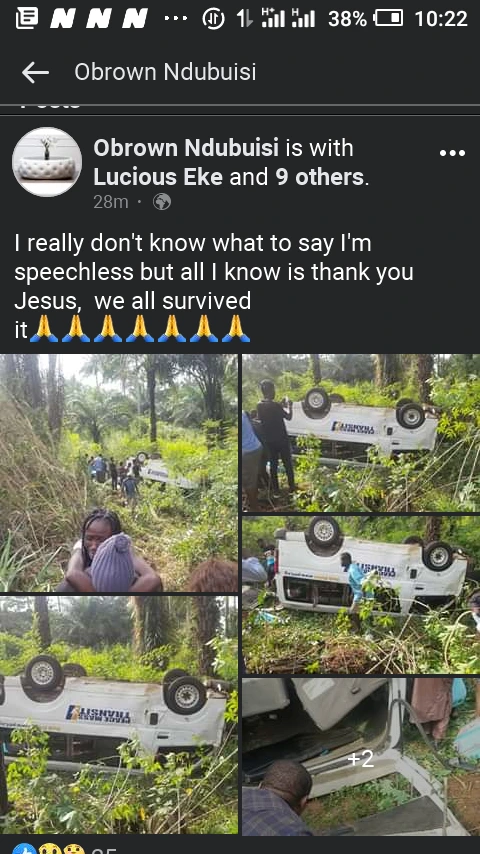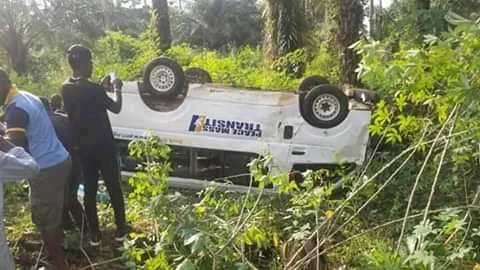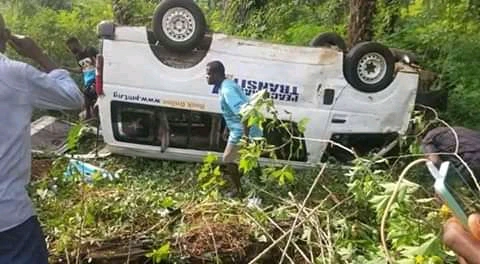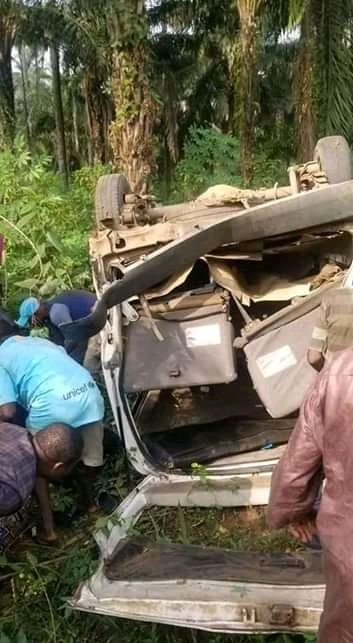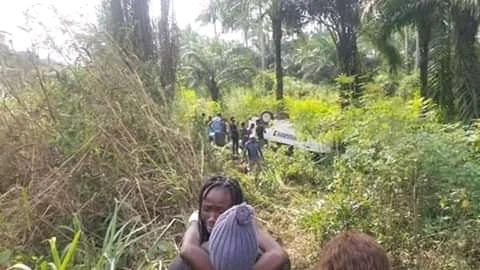 My appeal to all drivers in this season is that, they should trade with caution. Christmas is just one day. The new year is coming with a lot of responsibilities. Our loved ones are expecting more from us when compared with the money to be made during the Christmas. Your children need you alive. You are like a cover to your family/parents. Don't kill yourself because of Christmas or new year which will keep coming.
To the passengers, if you don't have any reasonable thing to do in the other destination, stay in one place. Don't endanger your life because, you want to impress someone. Remember, this is the season for accident.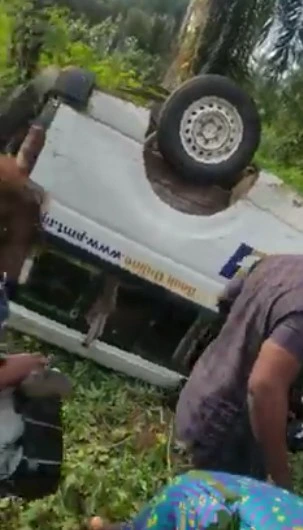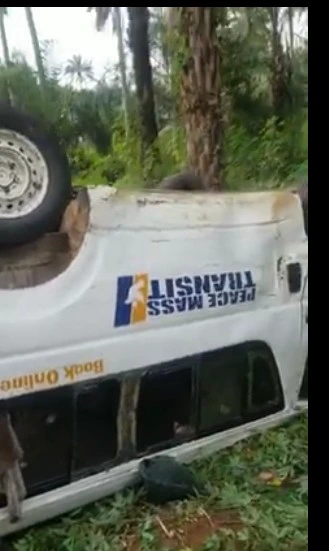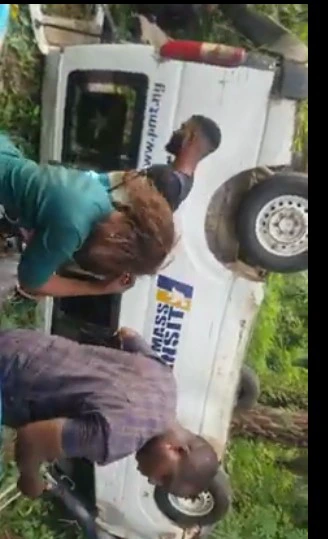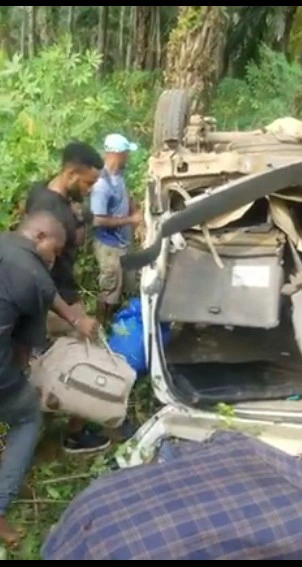 However, if you must travel, be prayerful. Ask God to direct you to a right vehicle/driver. As you make that all important journey in this dangerous season, I pray that, God will go before and after you. I also want to thank God for saving those who survived the crashed.