The Abia State Police Command, yesterday, paraded five (5) suspected child kidnappers in Aba, Abịa State. The suspects who were arrested at various locations for child kidnapping include Ekene Duru (31), Chinonso Sylvanus (17), Ngọzi Ukpabi, Rose Okoro (45) and Chidi Okoro.
In a statement made available to ABNTV, the Abia State Commissioner of Police, CP, Janet Agbede who was represented by Mr Geoffrey Ogbonna, the Public Relations Officer of the State Command said the command swung into action following complaints made by Mrs Happiness Monday and Mrs Ikechukwu Rejoice about their missing children on the 28th of August 2020. 
Confessing to the crime, the duo of Chinonso Sylvanus and Ekene Duru said that they specialize in kidnapping children from the Umuochiala axis of Aba to other cities where they have buyers.
17 year-old Chinonso said it was Ekene Duru that lured him into stealing their neighbour's toddler. This is the latest operation that exposed them – kidnapping a toddler from a woman who runs a hairdressing saloon. Chinonso who knows the woman too well banked on the closeness and kidnapped the baby. 
Chinonso from Obingwa Local Government Area of Abia State with his Ekene from Mbano in Imo State said they used eggs and biscuits to lure the children.
The suspects will soon be charged to Court where they will face they full wrath of the law.
Click below to watch the confession of Chinonso and Ekene
Photos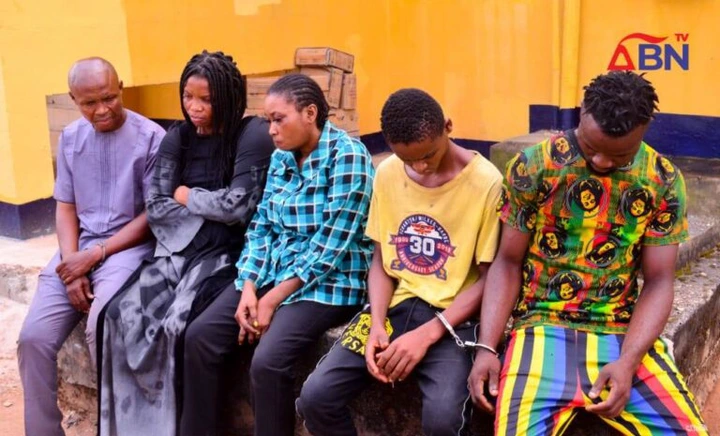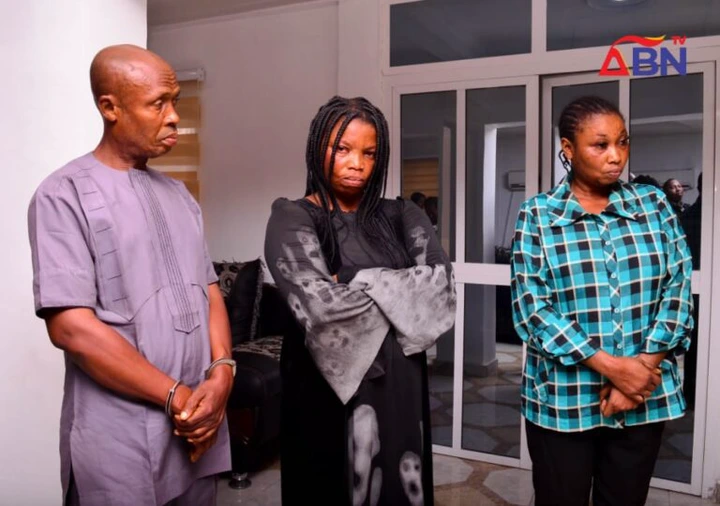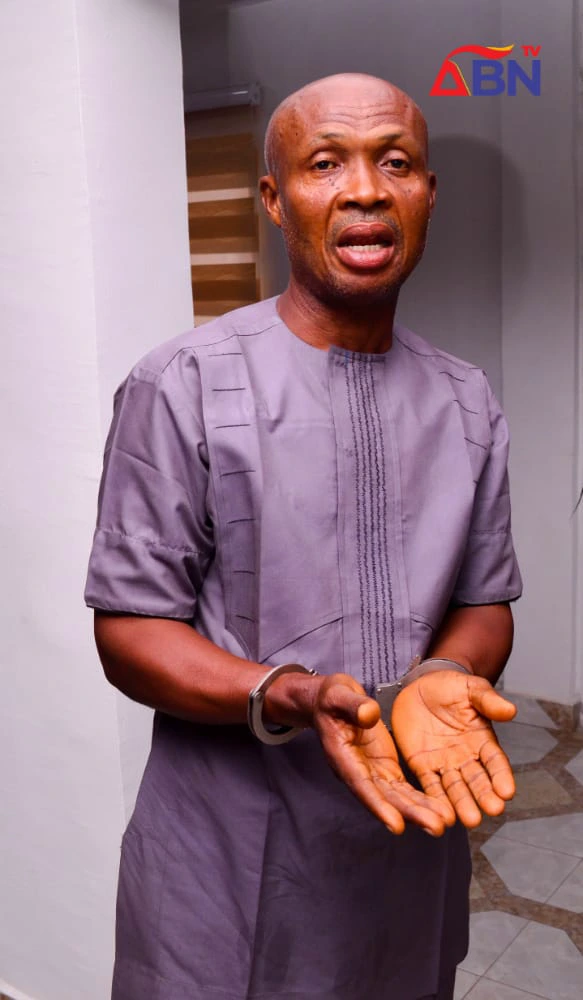 Mr Chidi Okoro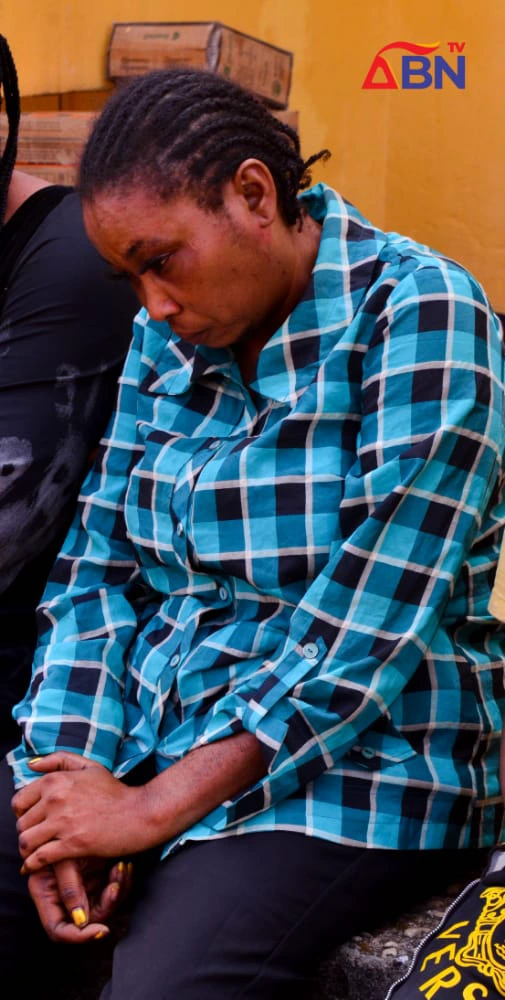 Mrs Rose Okoro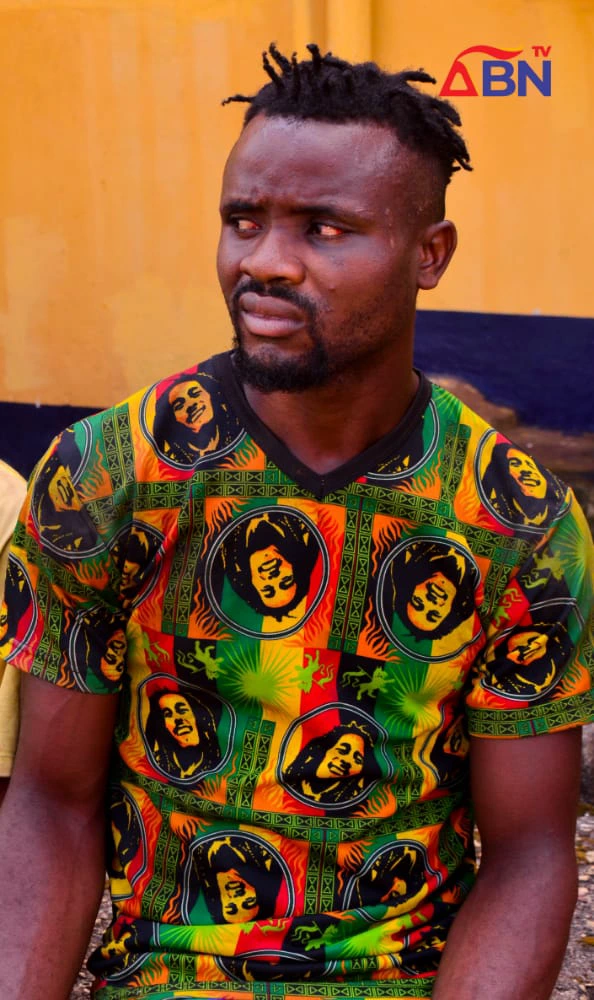 Ekene Duru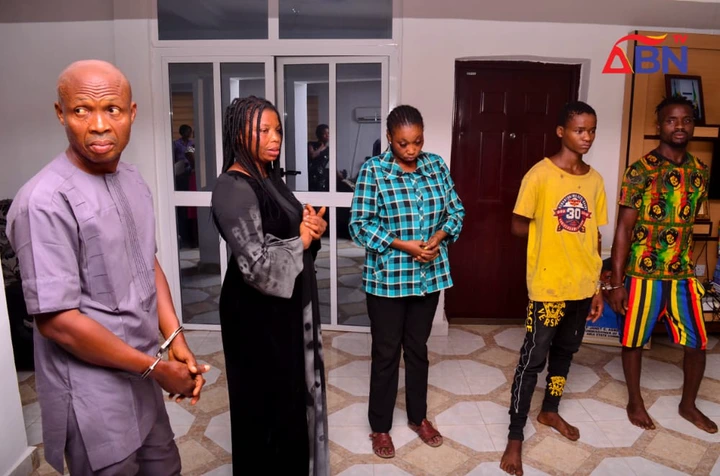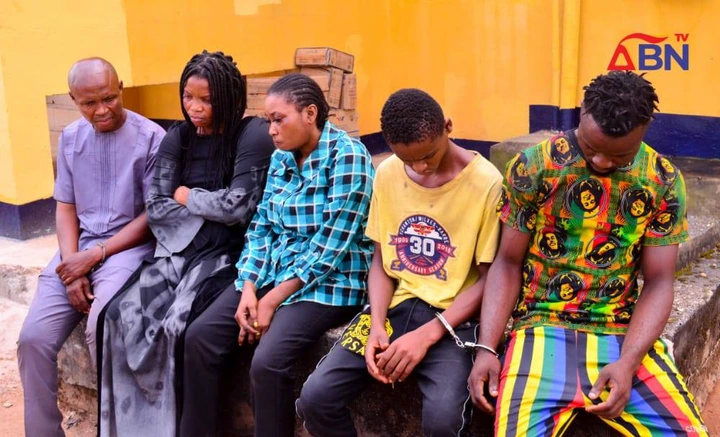 The five suspects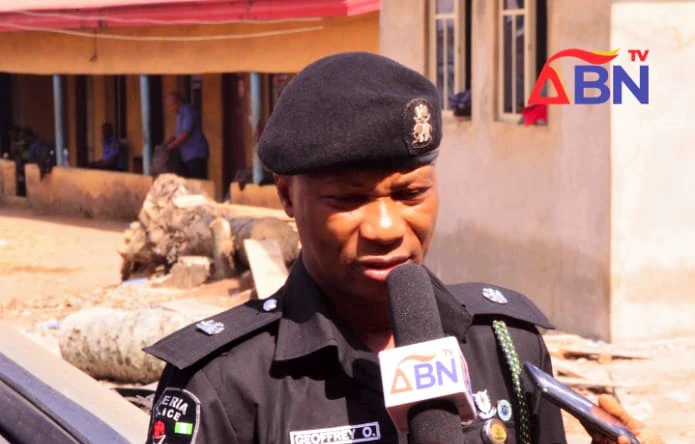 PPRO Godfrey Ogbonna
For the general wellbeing and safety of your children, please dear Nigerians, look after your kids well because the days are evil. Be wary of who you entrust your kids to take care of. This yuletide season brings with it so many pangs and sorrows of which child kidnapping is prominent. Once again, be careful.
That was his greatest undoing as he was later caught by the men of RSS in Owerri where he was hiding.
Watch Video Below 👇