Ozoemena landed at Owerri Airport,first stop at the office of SA to youth Affairs in Imo state . About to visit the Governor Hope Uzodimma . But Ozo's tailor deserves an award biko or is it the wearer Ozo that makes the clothes shine.
See some comments on Twitter:
"Ozoemena's fashion sense isnt for Africa or Africans. He belongs somewhere on a yacht in Italy. Thats the type of lifestyle that suits him"
"Why is this boy too fine. How will the ladies in Brila FM concentrate 😂🤣"
"Ozo got taste….he schooled abroad so wat do u expect…not princess mr cut and sew"
"Mumu so it's only europeans that have fashion sense. Smh 🤦🏾‍♂️ slavery mentality"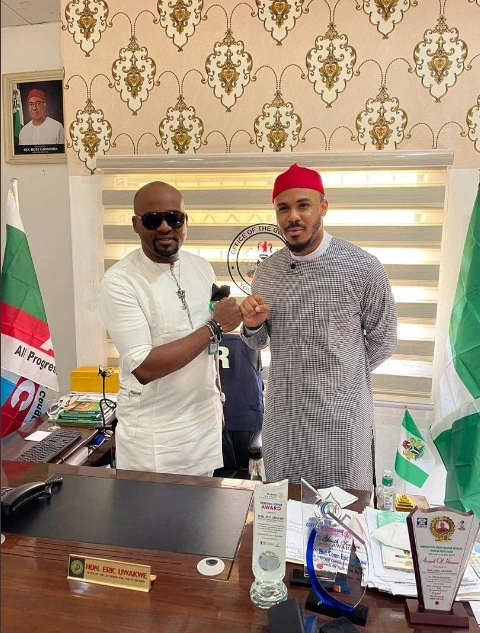 "Listen superions!
Look at this, this is who y'all Stan 🤧A genius, the total package, Miracle in a jar, the most humble, compassionate, peaceful human ever.
It has never been seen in the history of bbn. Nothing else should matter. Hype him, brag about him, hype him"