The Zambamari massacre which occurred some 5 days ago which claimed the life of over 40 rural farmers in the area has attracted both local and national condemnation.
This massacre has once again shed a light on the pitiful situation of NIGERIA security situation and has also placed the president and his service chiefs in a bad light.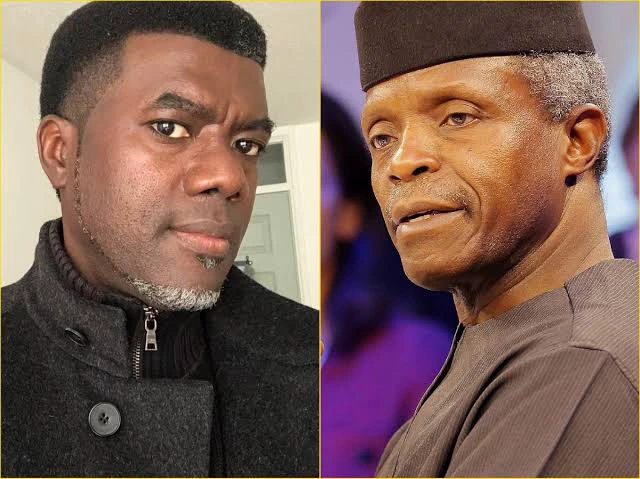 Following the massacre, NIGERIANS have called for the sacking or resignation of the service chiefs as they have been labeled as incompetent.
As the security situation is now largely been discussed by almost every concerned NIGERIAN, Reno Omokri has been very vocal as his disdain for the present administration, not even sparing the vice President of NIGERIA, Osinbajo.
He claims the vice President of NIGERIA, Osinbajo sent an email to him via his office, 4 days after the incident and summarising his speech with the phrase, "My hearts go out to the victims".
Reno claims that NIGERIANS do not need his heart at this time but the security issues are solved.
In his post, he said, "I just received this email from VP @ProfOsinbajo about 5 minutes ago. #ZabarmariMassacre occurred 5 days ago. And only now does Osinbajo predictably say 'Our hearts go out to them'.
Nigerians don't need Osinbajo's heart. We need security!"