An incident was reported to have occurred, which took place in a wedding venue. From what was said about the incident, it happened that a couple was holding their wedding and the pastor was about joining them together when another lady stormed the wedding.
While she came and was saying things relating to the groom, she was totally ignored as the pastor kept on with what he was doing. This didn't stop the lady from saying that she is pregnant for the groom.
The groom also couldn't utter a word or even turn around to see the lady, probably because she must have been saying the truth. However, another lady who was reported to be the bride's daughter ran towards the pregnant lady as she screamed angrily at her for trying to disrupt her mum's wedding.
Photos Of The Lady trying to stop the wedding below.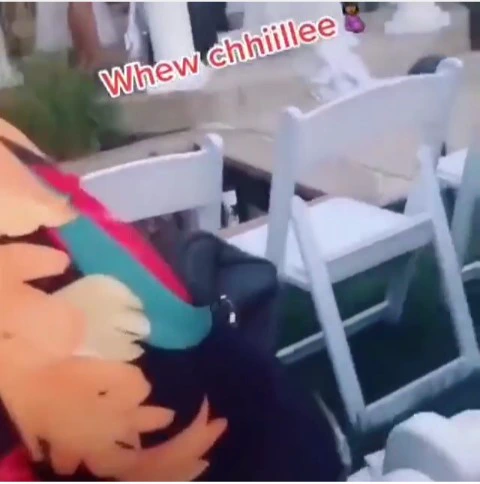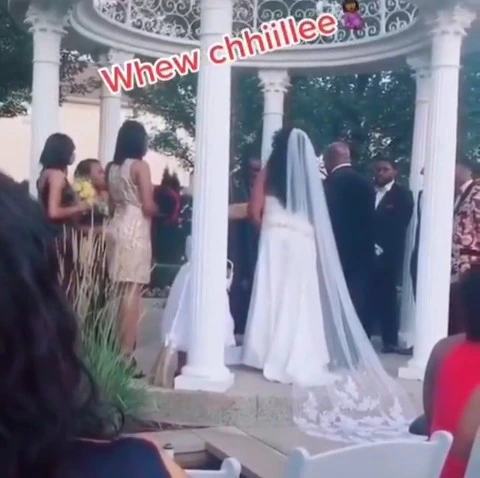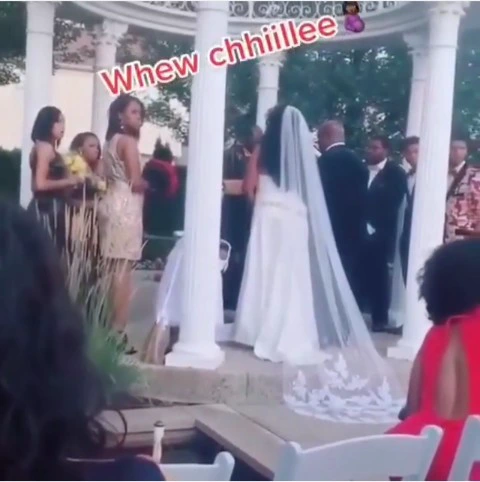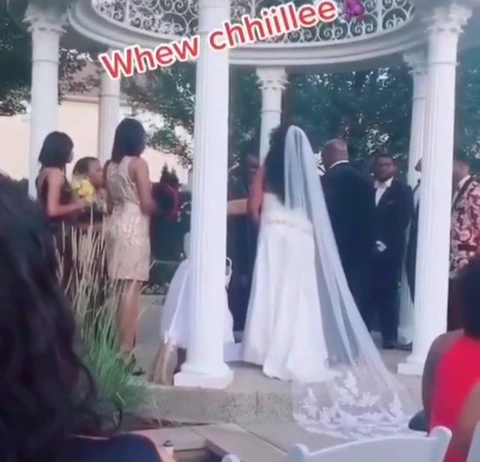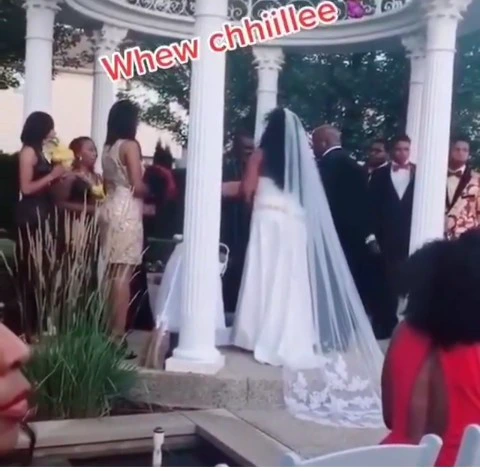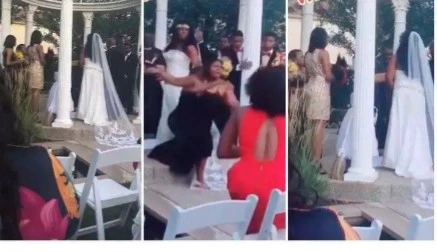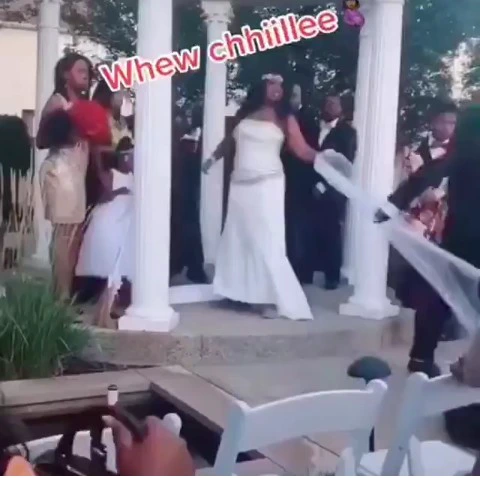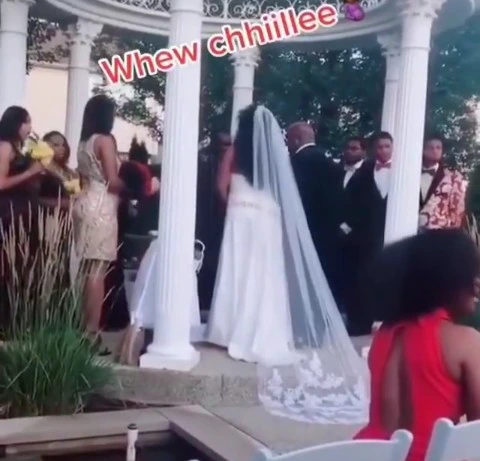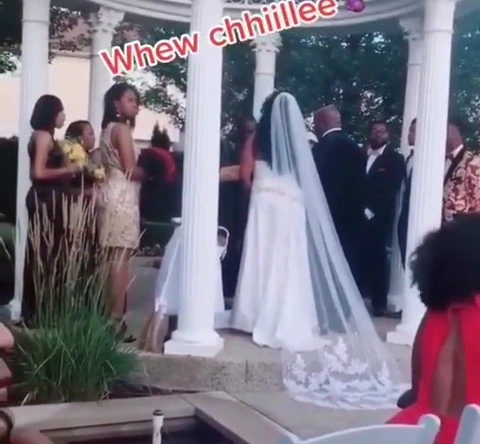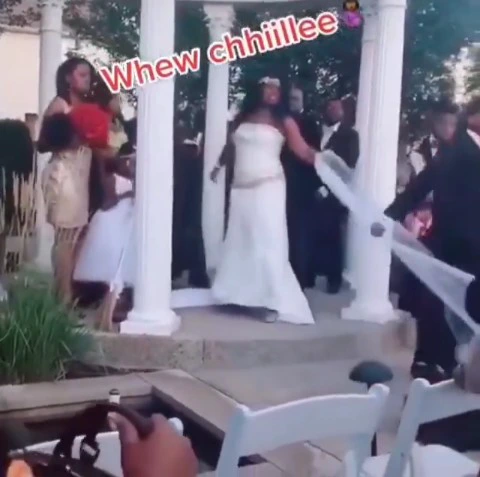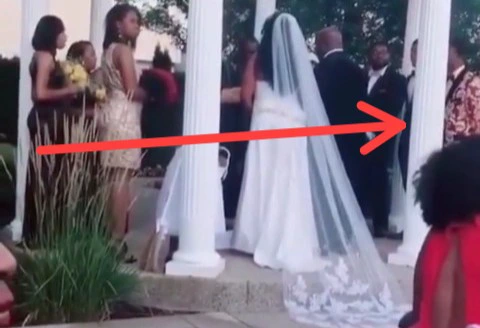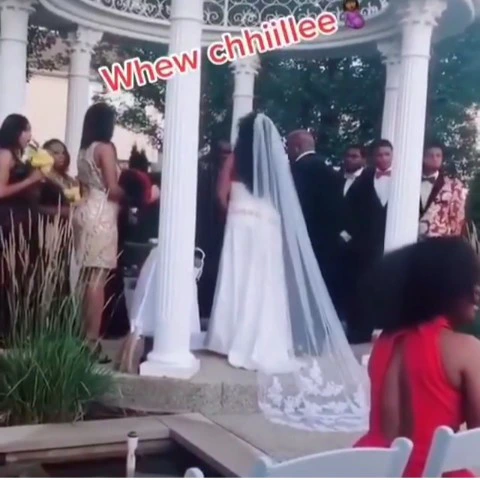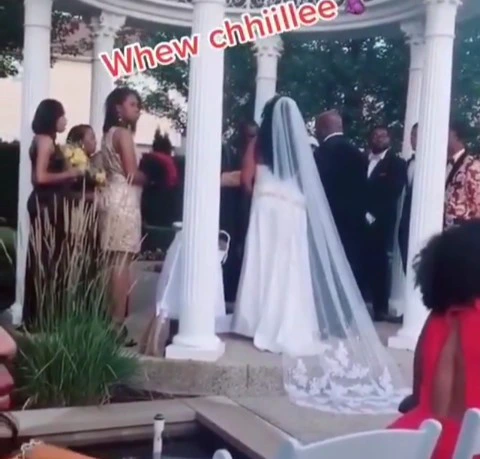 The lady tried to stop the wedding because she is reportedly pregnant for the groom.
<p class="has-vivid-red-color has-text-color" value="<amp-fit-text layout="fixed-height" min-font-size="6" max-font-size="72" height="80">Watch Video👇Watch Video👇