Like the saying goes, you will never value of what you have until you lose it. Many Nigerians especially the country's leaders Criticized the former Nigeria president, Dr Goodluck Ebele Jonathan over failed governorment. The northern region accused the president of being responsible for all the Killings in the north. Many even forged an allegation against him that he was responsible for the sponsorship of the Boko Haram terrorists to kill and destroy the north.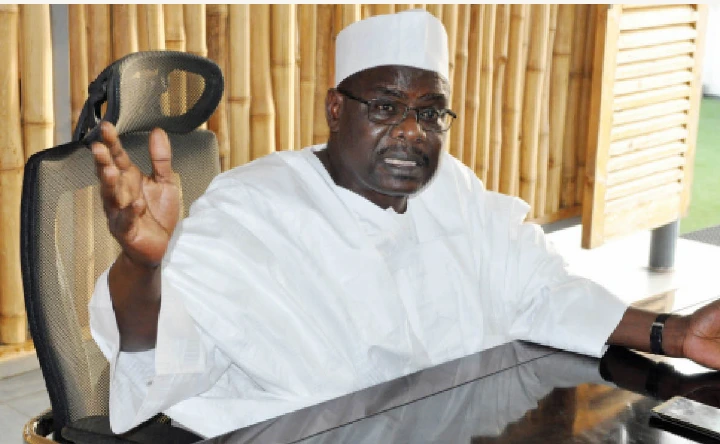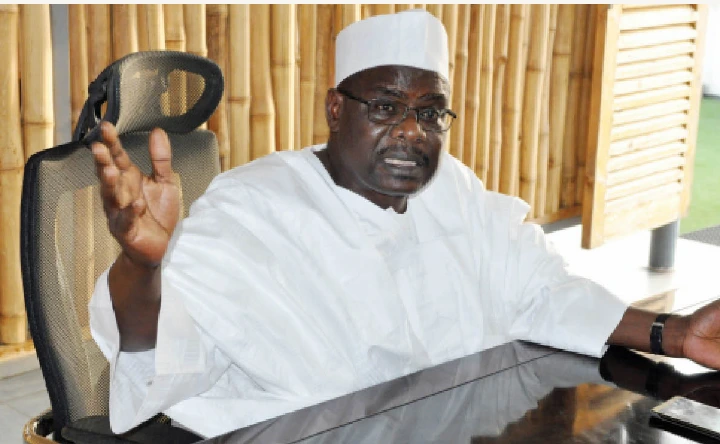 Many hated him and voted him out of office during the 2015 general election.
Currently, Nigerians are regreting their actions as they're now seeing the good deeds of Dr Goodluck Ebele Jonathan. Among those who are regreting their blasphemy against the former president is Senator Ali Ndume, a senator representing Borno South Senatorial district.
The senator has confirmed that he has known the value as well as the landmark that the former Nigeria President, Dr Goodluck Ebele Jonathan left in Nigeria including his political landscape after he was dethrone by Muhammadu Buhari in 2015. Speaking at the legislative quarters in Abuja during the grand opening of Dr PhysiQ specialist center for medical wellbeing change and wellness, and launching of a book titled "Everything Heals", a book which was written by Dr Susana Adams, The Cheif executive officer of the center on Saturday.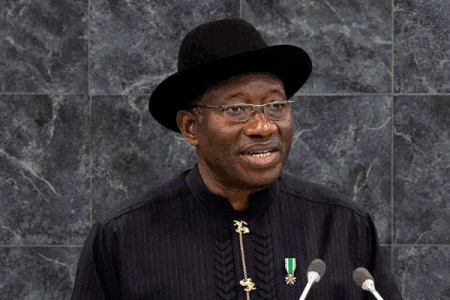 Senator Ali Ndume further stated that his detention at Kuje prison and subsequent release from the custody was as a result of the will of God. In his words, he said "as God wants it, that I must be here, because I was just released from detention yesterday night (Friday), maybe God wants me to attend this occasion, otherwise, I would have been in Kuje prison up till now."
The former Nigeria president, Goodluck Jonathan who was the chairman of the occasion later inspected the new wellbeing equipment that was brought to the center. He was accompanied by the Nigeria firmer minister of information and culture, Me Labaran Make, Eugenia Abu and many other prominent political leaders.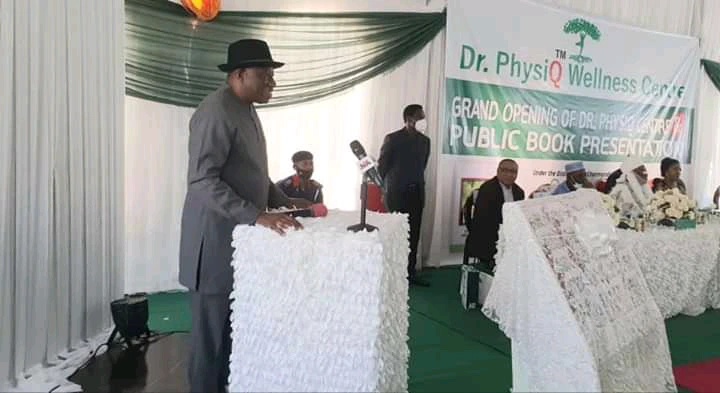 Before the inspection, Senator Ali Ndume of Borno state disclosed that other individuals who were skeptical about the ex- president's behaviours have now realized how great he is. He went ahead to add that many Nigerians do not value what they've at hand until they lose it. The senator made his remark known a few days after the chairman of the caretaker/Extra-ordinary National Convention planning committee of the All Progressive Congress (APC), Mai Mala Buni and alongside many other APC governors paid a surprise visits to the former President, Goodluck Ebele Jonathan.
It was later gathered that the visit generated lots of controversies among the People's Democratic Party (PDP) and their opposition party, APC. The senator said in his speech "I must confess, as people call me stubborn person, I'm also a stubborn person. I feel I need to make this testimony here, and also appreciate Mr.(Former) President, as they say you will never know what you have until you lose it. I will stop there.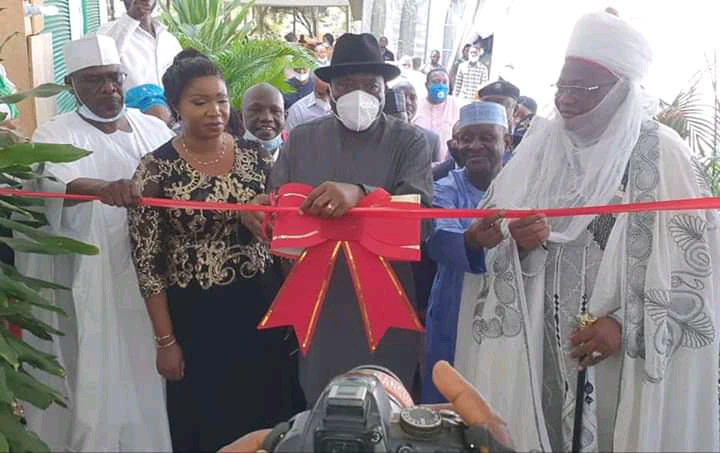 "For this country, I think Nigerians know that they don't value what they have until they lose that thing. We thank God for your life and the change you have brought to the political culture and landscape of this country.
"You don't know how great you are in the eyes of those that were skeptical, those that don't know you, those that didn't come close to you. Honestly, I'm one of those that used to criticize you very well, but I will say it was constructive move," the lawmaker said.
Boko Haram Trial Matter
The senator representing Borno state senatorial district, Ali Ndume further recalled how Nigerians were throwing insults at the ex-president during his regime and accusing him of sponsoring Boko Haram and Banditary. In his words, the senator said "I had a breakfast with him (Jonathan) on 21st November (2011) and I was accused of sponsoring Boko Haram. He was saying, 'Kai' the man doesn't… I don't think the security would see it that way and from there, I went to SSS and I was detained for 30 days. I went to court for 6 years.
"And when I was vindicated, I had the opportunity to run to meet him, and he said, Ndume, you have been patient and God has vindicated you. Take this as part of blessings from the Almighty. He was genuinely speaking to me, and I believed in that.
<p class="has-drop-cap has-vivid-purple-color has-text-color" value="<amp-fit-text layout="fixed-height" min-font-size="6" max-font-size="72" height="80">"He wanted to be President but Nigeria being what it is saw it differently. Like I said, he had left a landmark on this country.""He wanted to be President but Nigeria being what it is saw it differently. Like I said, he had left a landmark on this country."
At the end of the meeting, ex-president Goodluck Jonathan thank Nigerians for realizing that he never have an hands to all the accusations that was thrown at him in few years back.