President Donald Trump had just taken to his official page to release some new information regarding the just concluded United States presidential election.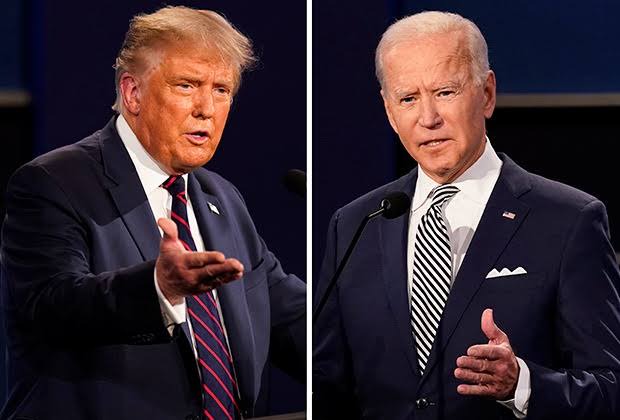 Remember that Donald Trump has refused to concede to defeat even though Associated Press has called the race in favor of Joe Biden.
Just few minutes ago he took to Twitter to write that data analysis revealed that about 221,000 Pennsylvania state votes was switched from him to Joe Biden. Furthermore, he revealed that states that used dominion voting system switched 435,000 votes from Donald Trump to Joe Biden.
See his Tweet Below;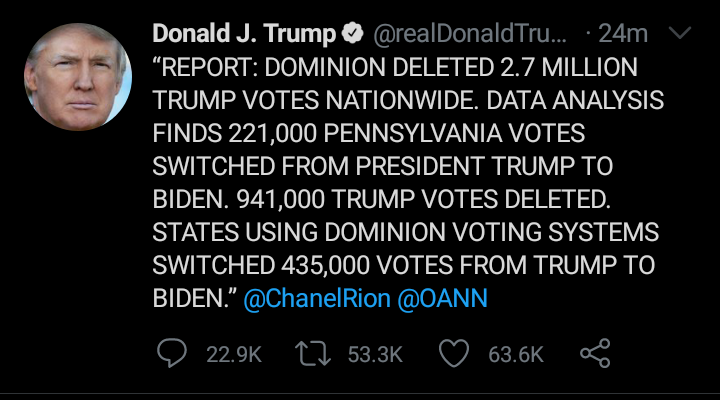 He also stated in the tweet that dominion voting system deleted 2.7 million votes casted in his favor nationwide.
Donal Trump credited the latest news report and findings to Channel Rion and OANNN. If this claims should substantiate it would further prove that Trump was right about the election being rigged.
I do not know if his claims has been confirmed by electoral officials or not but I know that this is really a strong claim that he just made.