Many people living in some parts of Lagos state have been calling for the reconstruction of the road causing huge traffic in the area. The Government of Lagos is currently aware of the pleads and is carrying out some works in the area.
The Government of Lagos State is planning to reconstruct some areas in Lagos state as some of the roads traffics are too poor. Some roads in Lagos state are not good and this has made the government announce a New plan of rehabilitation the road. This would affect the drivers but the drivers should endure the new development.
This current development commenced on Wednesday the 11th of November and would last for 20 days.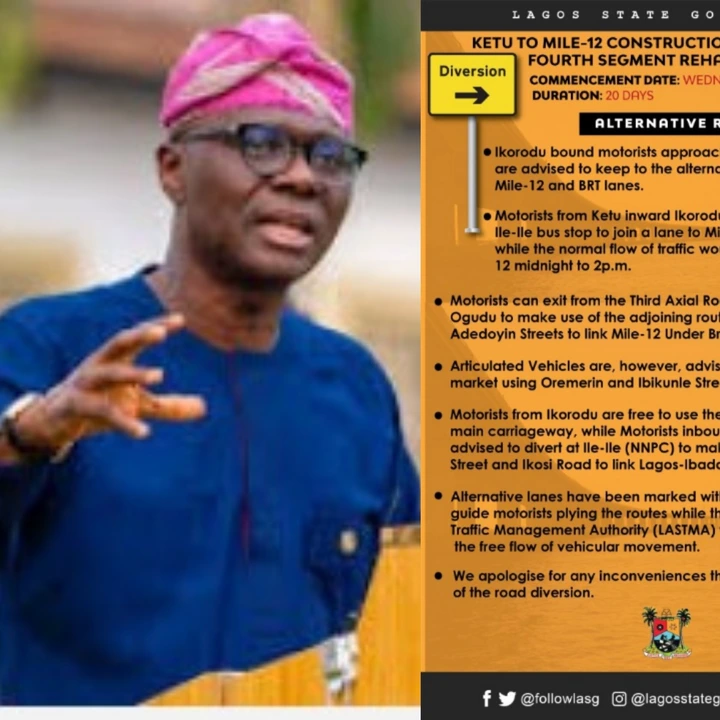 The announcement was made by the official Twitter account of the Lagos State Government of Nigeria.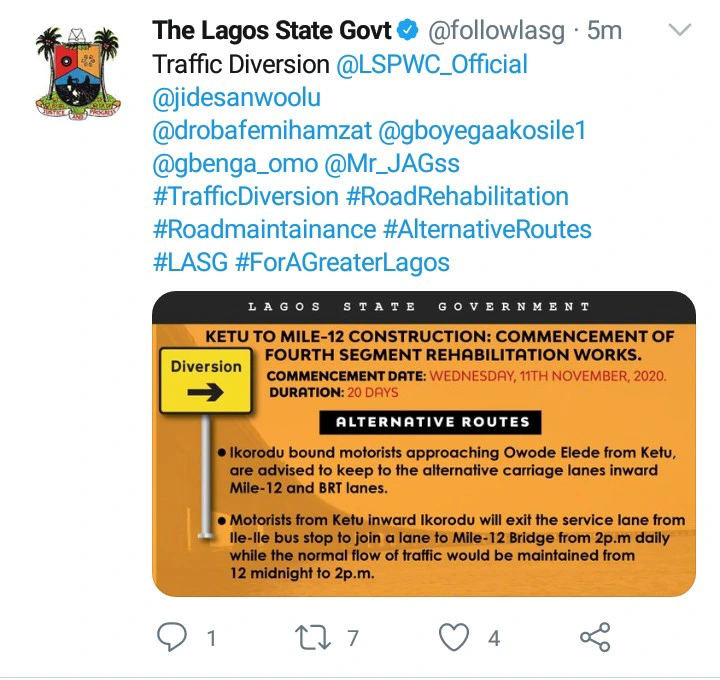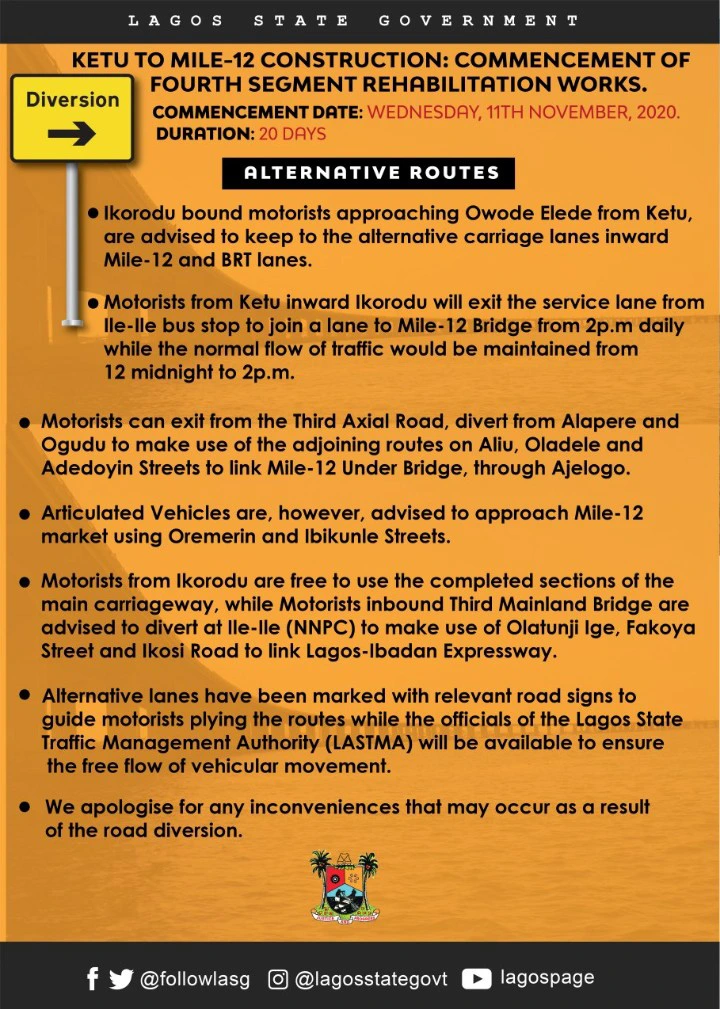 This rehabilitation would be a big bonus to people in Lagos because it would decrease the traffic happening around the Ikorodo axis. The people of Lagos should be patient as the Lagos State Government apologized for any inconvenience that may occur due to the road diversion.
Dont forget to share your thoughts below the comment section