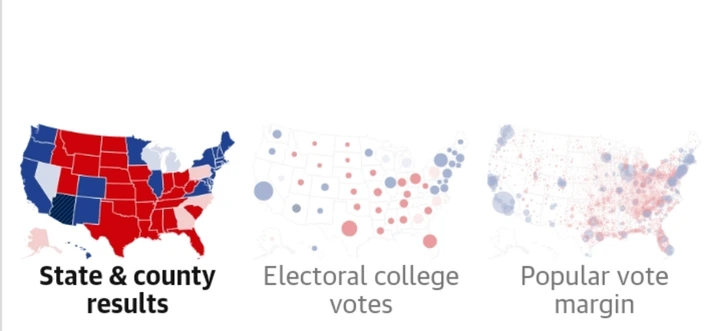 US election results is no longer Biden(240)/Trump (213). Check out the latest result!
More results have emerged, sincerely speaking the latest result has Biden to be leading with an increase to his votes while Donald Trump increased by only one percent to make it 214.
This election is gradually turning out in favor for Joe Biden with over 248 votes away from 270 to defeat the incumbent president, Donald Trump who is 214 votes away from 270 votes to win this election.
However, many supporters of Trump still believe that more results will turn out to favor Trump, but from what is recorded so far, Joe Biden still maintains his lead even as more results emerged. There's no doubt that miracle can still happen here, even in the last hour. Kindly congratulate the winner so far, and remember to like and share. Stay tuned for more updates tonight. Thank you for reading, come back to read more!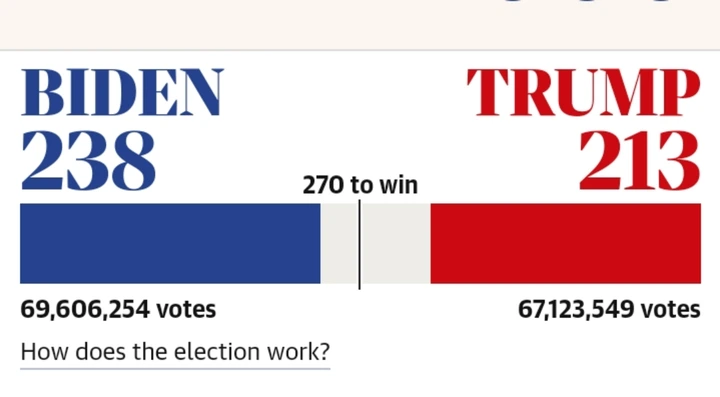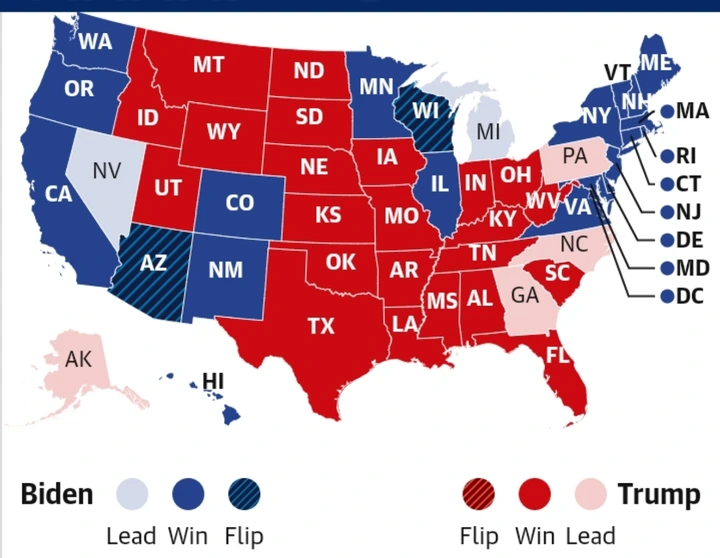 Just before you leave!