Beauty they say it's in the eye of the beholder. Consequently, what seems pleasing to you may not, to another.
Similarly, our society are filled with many baseless beliefs and superstitions which are rooted in fear and ancient history.
In like manner, this was the case of a young beautiful lady, Ada, who overtime has been a victim of societal baseless stigmatization, based on her body structure.
According to the beautiful lady, so many guys that have come her way, are afraid of her on the assumption that because she has a hairy chest, she would be wicked in nature.
The lady, who could no longer hide what she's passing through, asked that would she kill herself because of the way God created her.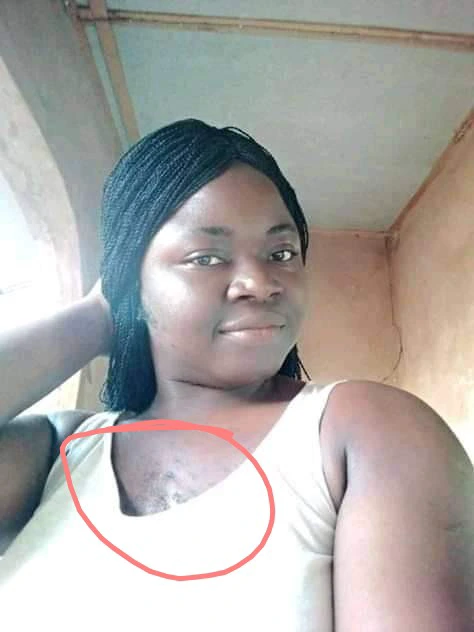 In her words, she said:
"Some guys are afraid of me just because of this hairs on my chest they said I will be wicked .pls friends should I kill myself bc of NATURE ?"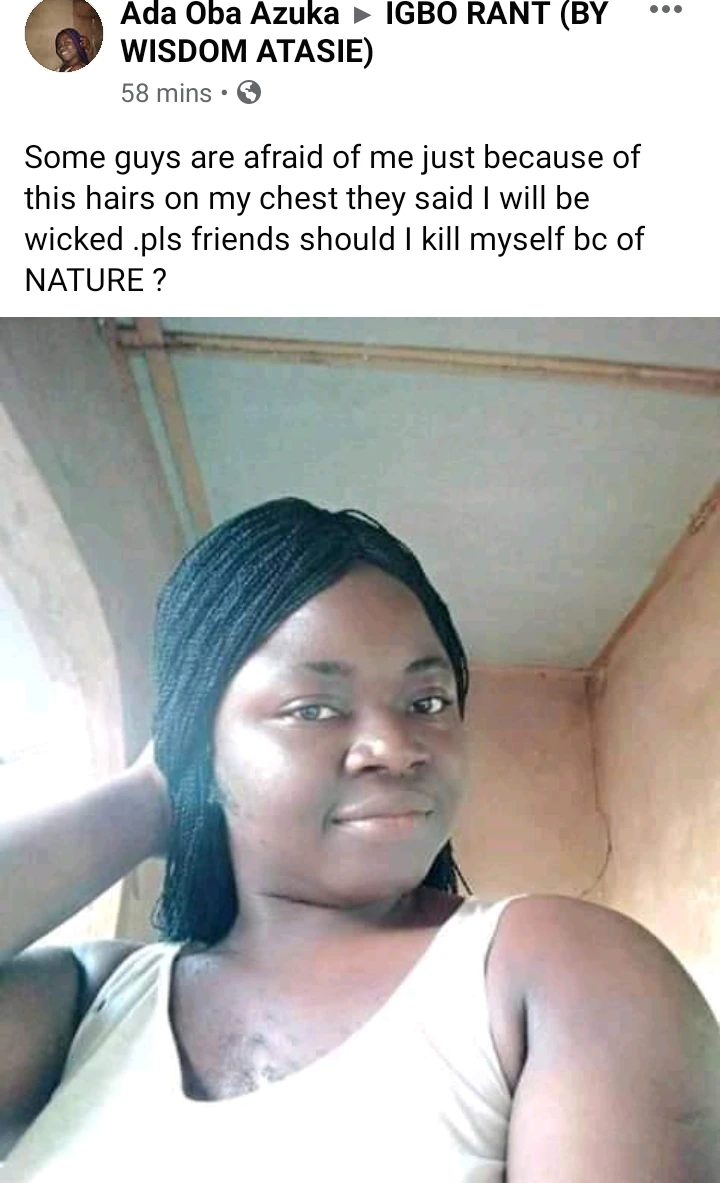 Consequently, many people who reacted, condemned the baseless assumption of the guys which labelled her to be wicked because of her genetic make-up, just as others advise her to wear clothes that would cover that part of her body well and others affirmed that she looks gorgeous, irrespective of her look.
However, in your view, do you think, hairy ladies are truly wicked as some people assumed ?