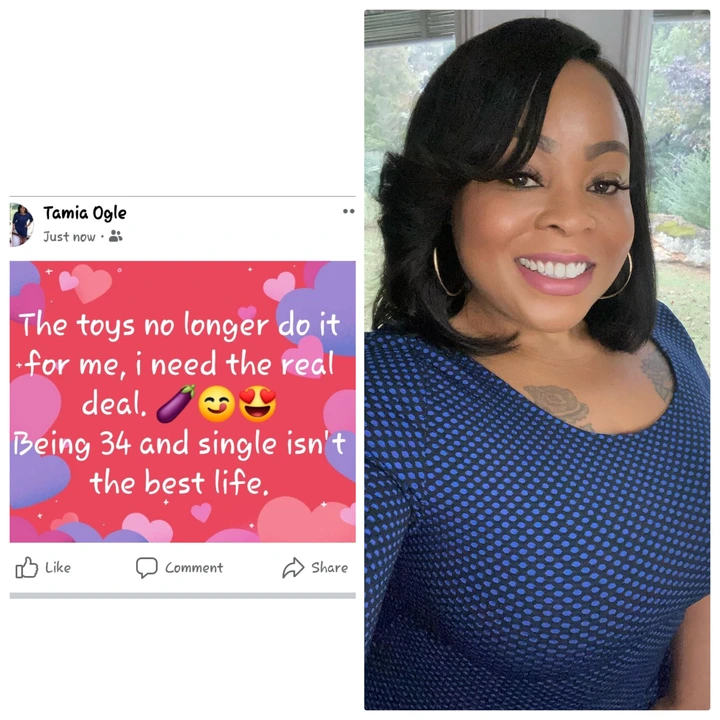 I am hundred percent sure that there are millions if not billions of single people, who are more than willing to get someone who is loving and caring.
Some may disagree on the love part, because not everyone requires love. Like Tamia Ogle who took to facebook and wrote "The toys no longer do it for me, i need the real deal. Being 34 and single isn't the best life".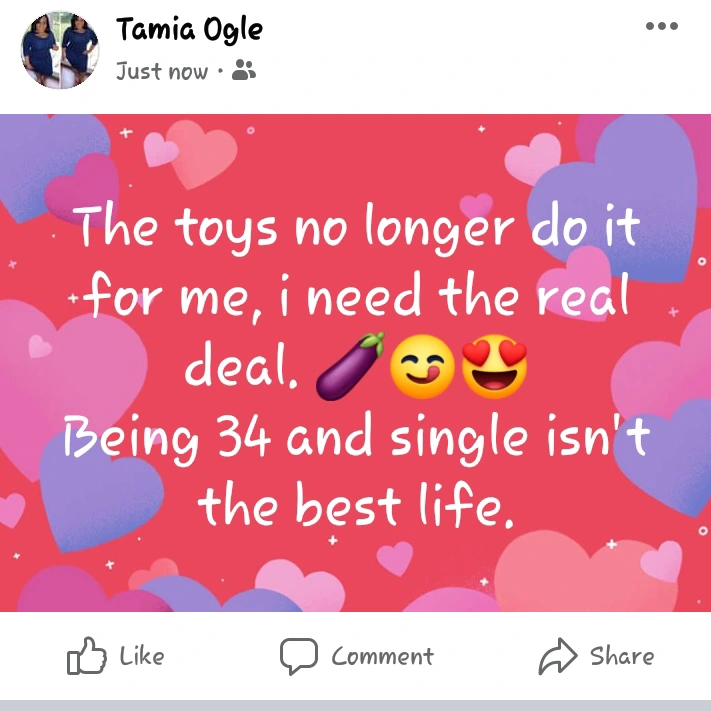 Photo sourced : Screenshot of facebook
She was brave enough to take the courtesy to express the way she currently feels, with toys being popularily used by single women who just want to have fun. She indeed said she has had enough of them and she now needs a boyfriend.
Upon seeing her profile picture we gladly got the clarification we needed that she is really single, because on her profile picture the caption read "Miss single lady".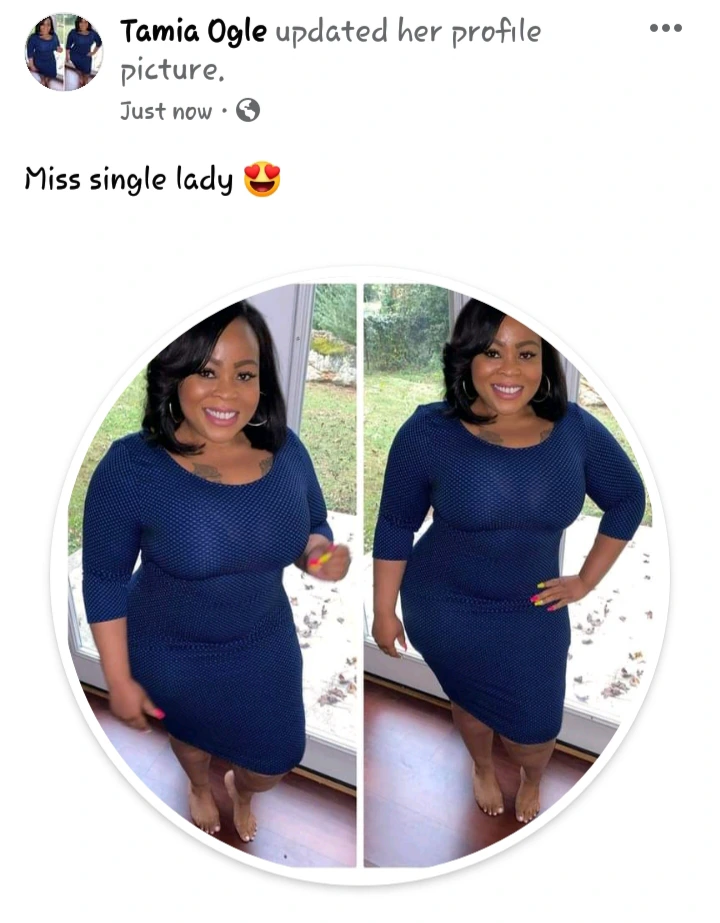 Photo sourced : Facebook.
Tamia Ogle is one of the women who is entangled with bravery and an "i dont care attitude", because not so many women could possibly do something like the one she did.
"I just love the toys but sometimes they get me bored because when i think about it i am still lonely, like a widower except i am not a widower i am still very young enough to find myself some love", Tamia said. Tamia says that she does not care about the age gap or location of the person as now things have become convenience in the likes of uber and bolt taxis, they can go anywhere she said.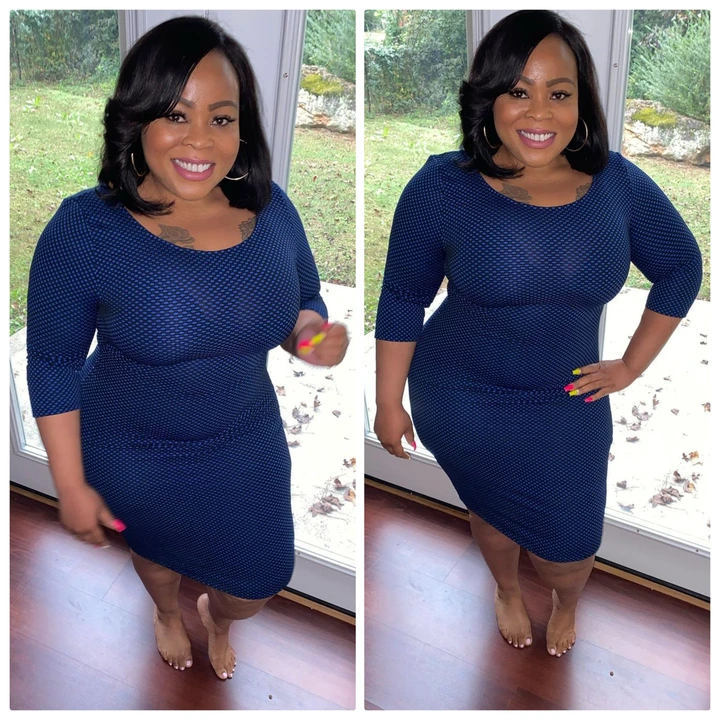 Picture sourced : Facebook (Tamia Ogle)
From the images provided above we can see that she is really beautiful, and it is a bit unbelievable that she is single, because someone even asked her how it is possible that she has such beauty but she is still single and Tamia's explanation and answer for that question was the fact that she has been divorced for over three years now, and she has kept her gym membership active since then so that she can stay in shape and not age quickly. "In a few years i will be an old lady, so i might as well live life to my best potential while i am still young".
Tamia has also said that the men she attracts in her life are nothing but toxic, as they always break her heart and play her for a fool yet she just wants to be happy and have fun. So now that is why she decided to reach out on facebook hoping she will find the perfect match for herself.